K-Drama Lessons On Letting Go Of Relationships
We've all been there — deciding when a relationship isn't going the way you and your partner had planned. Our heart tells us to leave, but our head says otherwise, making it even more challenging than it already is. 
The feelings and emotions you experience when in a relationship are often something that most of us would dwell on. And just like in real life, K-Dramas showcase various tricky situations where the characters are caught in dilemmas of the heart. Here are 8 K-Dramas that taught us the invaluable lesson of learning how to let go.
1. Twenty Five Twenty One (2022) – Different stages in life can lead to unresolved disputes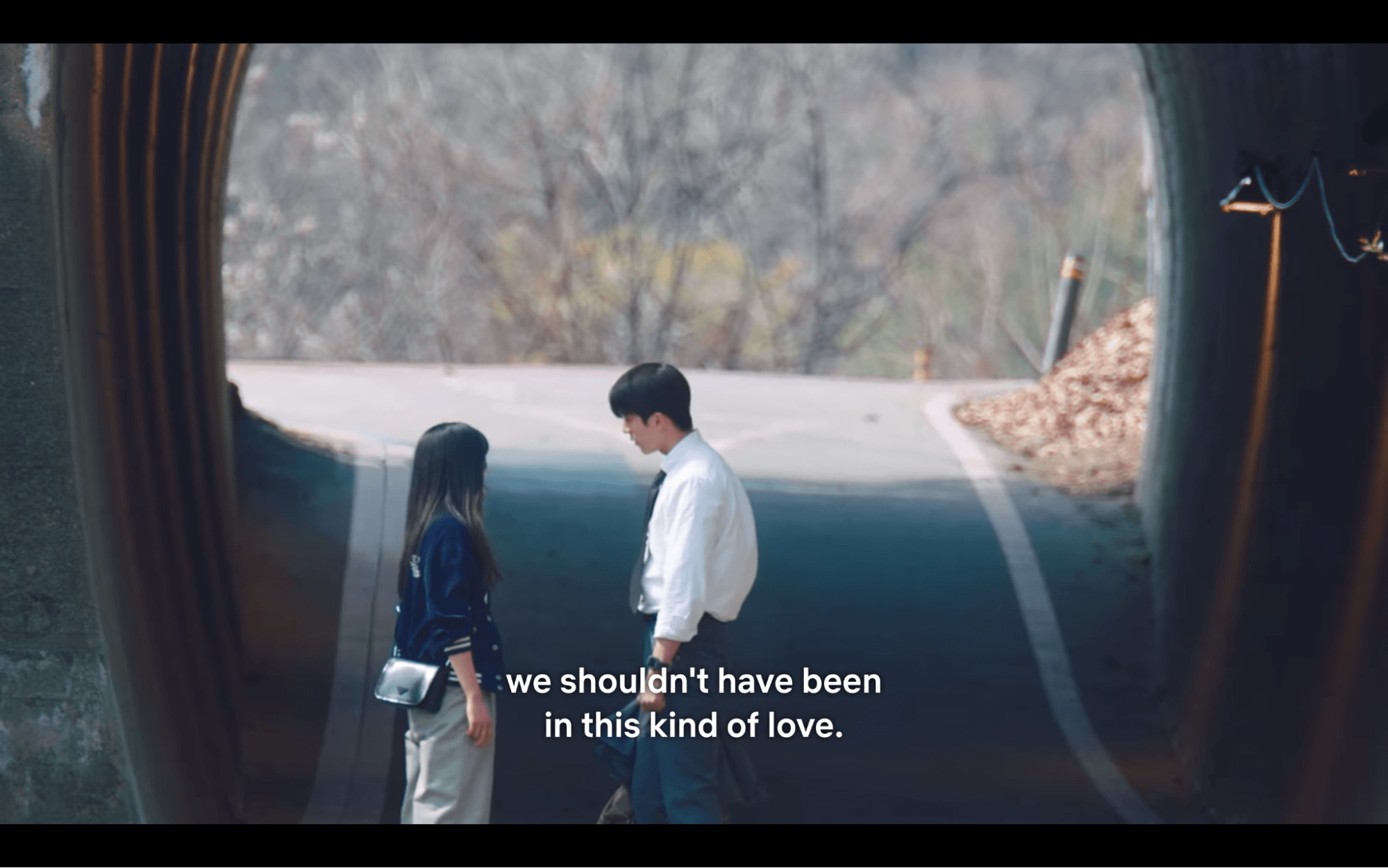 Source
We're no strangers to the hit drama Twenty Five Twenty One, which especially gave us pain and heartbreak in the last episode. 
Like any couple, Na Hee Do and Baek Yi Jin were madly in love, but it soon ended as both had to travel often for their careers. Though we would usually expect a K-Drama to have dramatic breakups, this show portrayed what it's like in real life when two have different priorities.
Quoting what Na Hee Do said as they confronted each other during the breakup: "We're only lovers in the good times and a burden to each other in the bad times." Although we all wanted the two to have their happily ever after, there is no denying that the relationship could no longer function due to their conflicting interests. 
As seen in the show, Na Hee Do moves on to have a child, who we all have to thank for opening up her diary and narrating to us this masterpiece of a series.
2. Record of Youth (2020) – If you truly love someone, set them free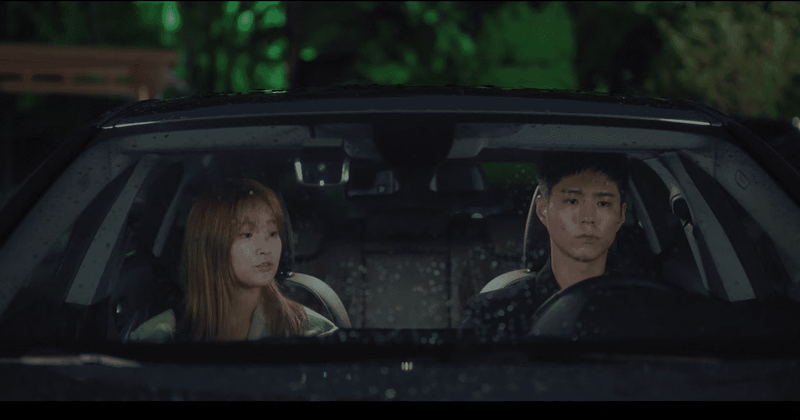 Source
It is normal for us to want to give our partners our undivided attention.
However, there comes a time when you have to put yourself first, as evident in An Jeong Ha explaining how she's against being dependent on others and hates unpredictable people in Record Of Youth. She wanted uncomplicated love and stability but felt like she was changing by being together with Hye Jun.
Jeong-ha was also more worried than Hye-jun about pursuing their complex relationship because she hadn't yet realised her dream, unlike Hye-jun who had already made his dream of becoming a celebrated actor come true.
This coming-of-age drama teaches us that our 20s are for us to learn who we are, make something of ourselves and put ourselves first. Falling in love is more about finding out about oneself – there's always time in our 30s to put our own ambition aside and put the other person first instead.
Prioritising our own future over a significant other is something that we all have to do, no matter how difficult it is.
3. Yumi's Cells (2021) – Contrasting goals and expectations lead to disputes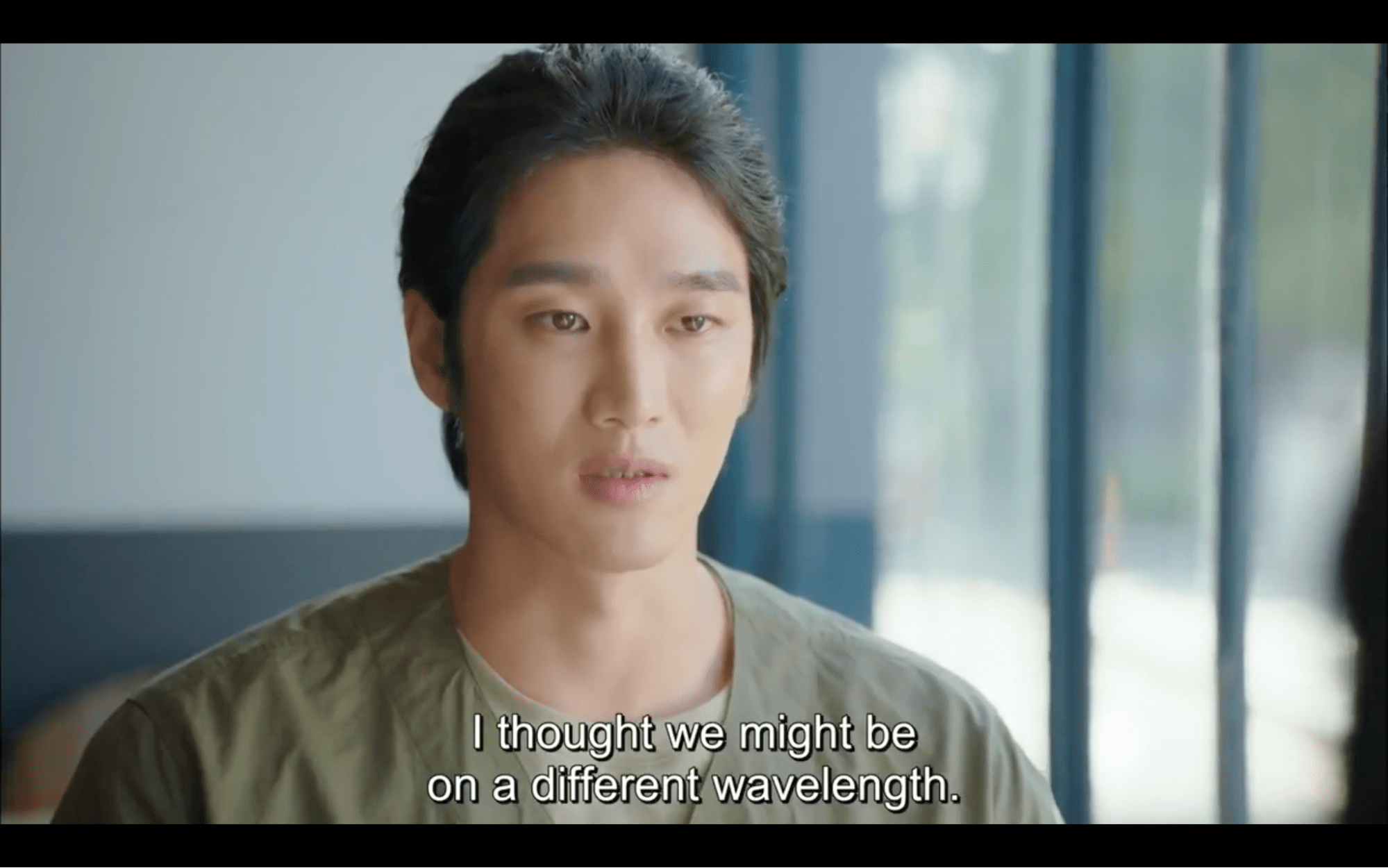 Source
If you ever wondered what a Korean version of Pixar's Inside Out would be like, Yumi's Cell fits the bill. Combining both animation and the life of 32-year-old Yumi, her cells bring viewers through a journey as she finds love again after 3 years.
As a woman in her early-30s, Yu-mi intends to get married someday. However, her partner, Woong, is not interested in marriage at all. Woong fails to be honest and makes his intentions in the relationship clear, leading to Yu-mi calling for a break.
Woong also faced a financial crisis which caused him to move in with Yu-mi. All goes well until a new character, Bobby, appears, making Woong very jealous. On Yu-mi's side, she was jealous of Woong's friend, Sae Yi. Ultimately, Woong felt they were no longer on the same page and initiated the breakup.
Yu-mi's emotion cells, which are depicted as animated characters, experience the same frustrations, heartache, and love that she goes through. Yu-mi doesn't rely on family or any real friends for her problems. She instead looks within herself to come up with the hard decision that she has to let Woong go as there were too many underlying problems.
Like Yu-mi, most of us would usually follow our gut and do what we feel is best for us, regardless of how long it takes to accept the hard truth. Though the final decision of letting go can hurt a lot, we must ultimately find it in ourselves to muster up the courage.
4. Business Proposal (2022) – Trying again comes with its own set of problems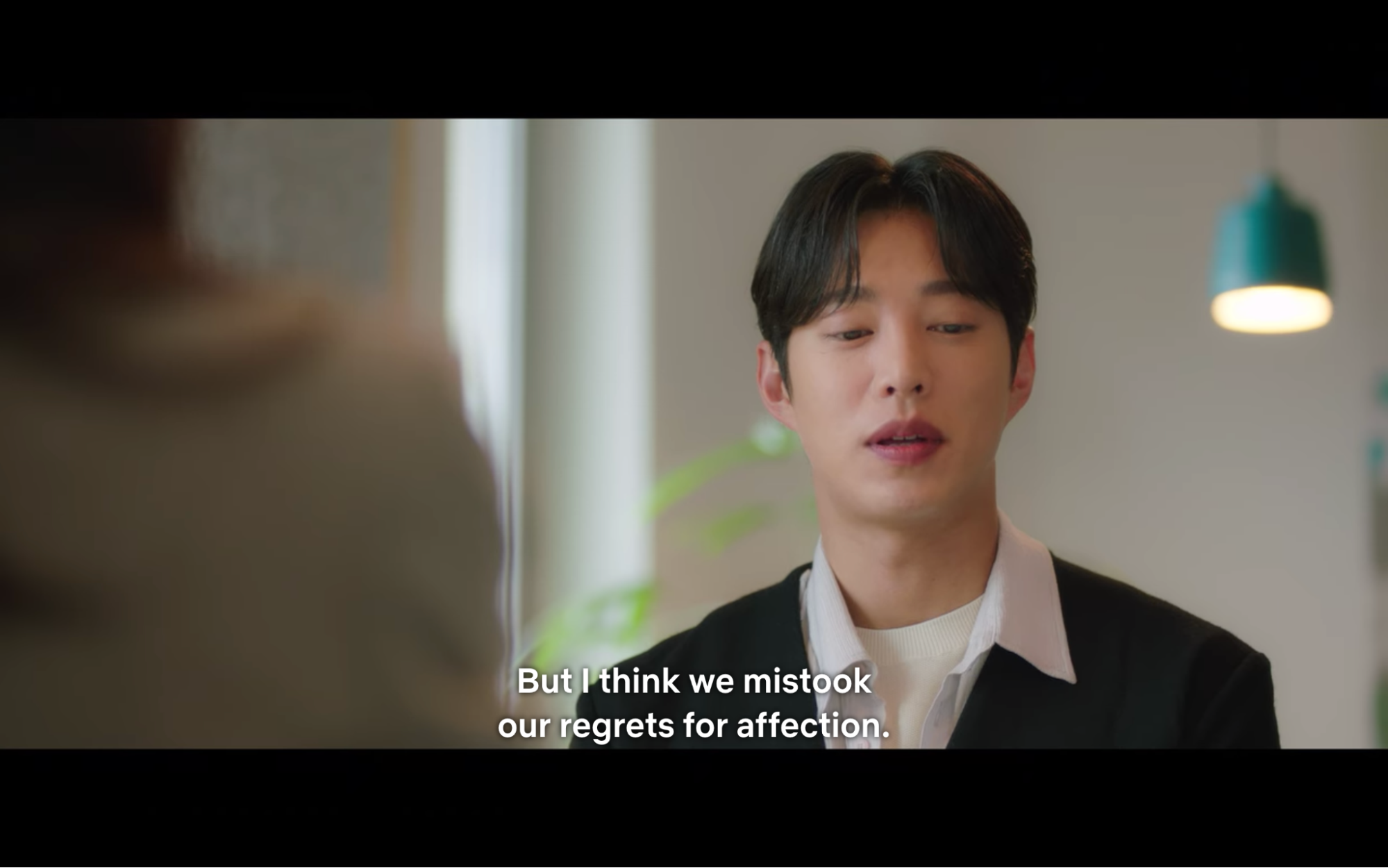 Source
Although we were all elated that the main characters in Business Proposal got their happily ever after, Ha Ri's long term crush of 7 years didn't have the same fate.
For those who need a little refresher, Min Woo was dating Yoo Ra again after breaking up for the first time. As Ha Ri's love story with her boss, Tae Mu unfolded, chaos began for Min Woo and Yoo Ra.
The pair was never happy together. Min Woo would be distracted by Ha Ri, causing him to be disloyal, and Yoo Ra was more concerned with keeping Ha Ri away from Min Woo. In the final episode, Min Woo apologised on behalf of Yoo Ra and confessed that they were never right for each other, saying that he never plans to date her again. 
As much as Business Proposal is a sweet show with heart-fluttering moments, Min Woo and Yoo Ra's second time trying for a relationship quickly turned sour as other factors ruined them. 
Adding on to the list of good life lessons gotten from the show, Min Woo and Yoo Ra's relationship has also taught us that trying again doesn't always guarantee a happy ending.
Also read:
16 Business Proposal Love & Life Lessons, Like It's OK To Dine Alone
5. Start- Up (2020) – A one-sided crush is not worth it in the end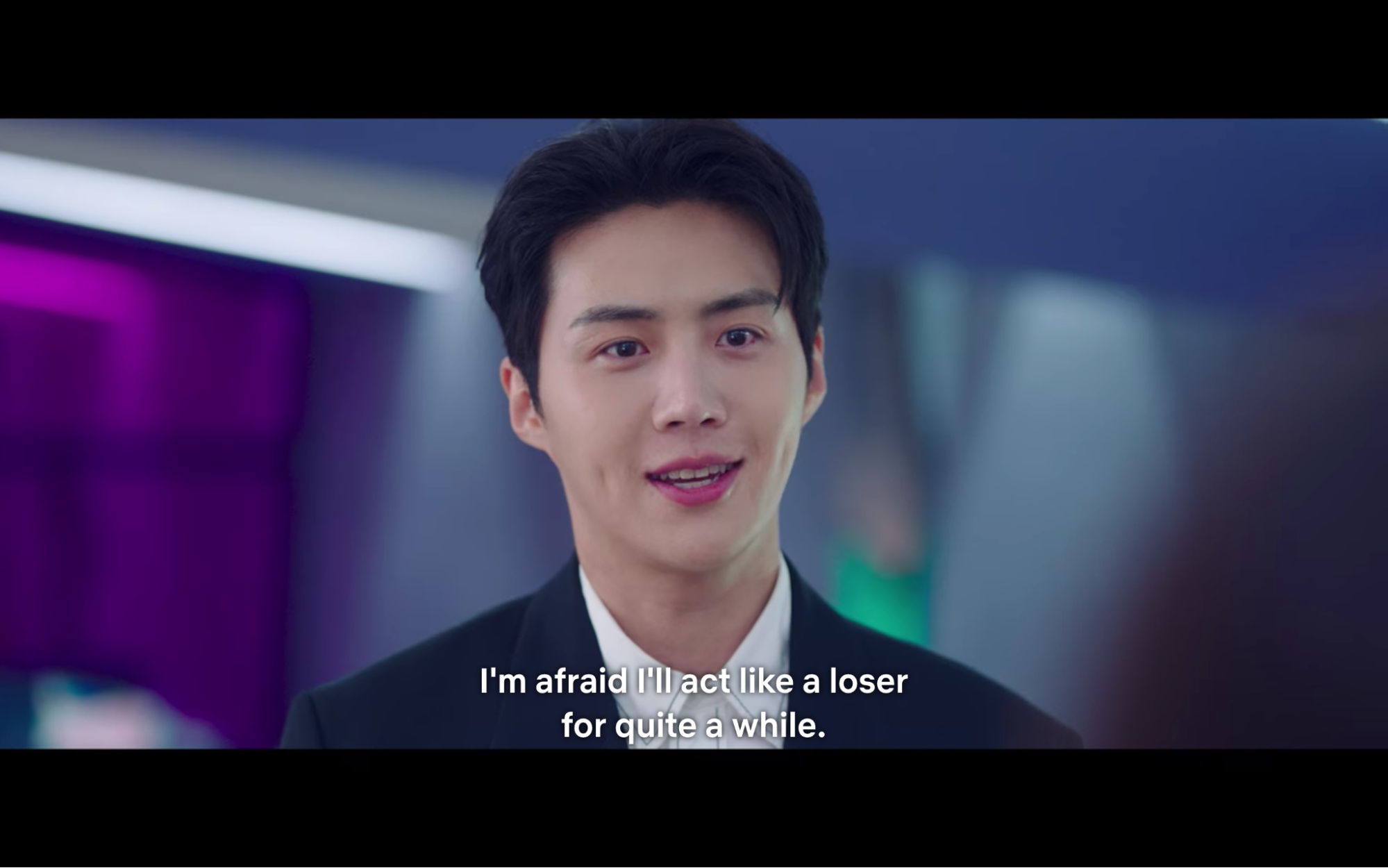 Source
Probably one of the most talked-about dramas in 2020, Start- Up taught us many invaluable lessons. Most of us were drawn to Kim Seon Ho's character, Han Ji Pyeong, as his sweet demeanour captivated us. 
Unfortunately, Han Ji Pyeong's personality didn't stand out to Kim Dal Mi. He had to move on from her as he knew that Dal Mi was only interested in Nam Do San. After the deception that was the fake identity behind the letter, Dal Mi was even more reluctant to accept Ji Pyeong's feelings. 
Following that, Ji Pyeong also knew that Do San would never give up Dal Mi, so he had to be the one to walk away. Ji Pyeong's situation definitely resonated with a lot of us as the one-sided crush we've all had at some point in our lives can be really painful, but there comes a time for us to let go and move on, which is what Ji Pyeong had to do in the end for everybody else's good.
6. Growing Seasons (2020) – Failure of relationships are meant for you to learn and grow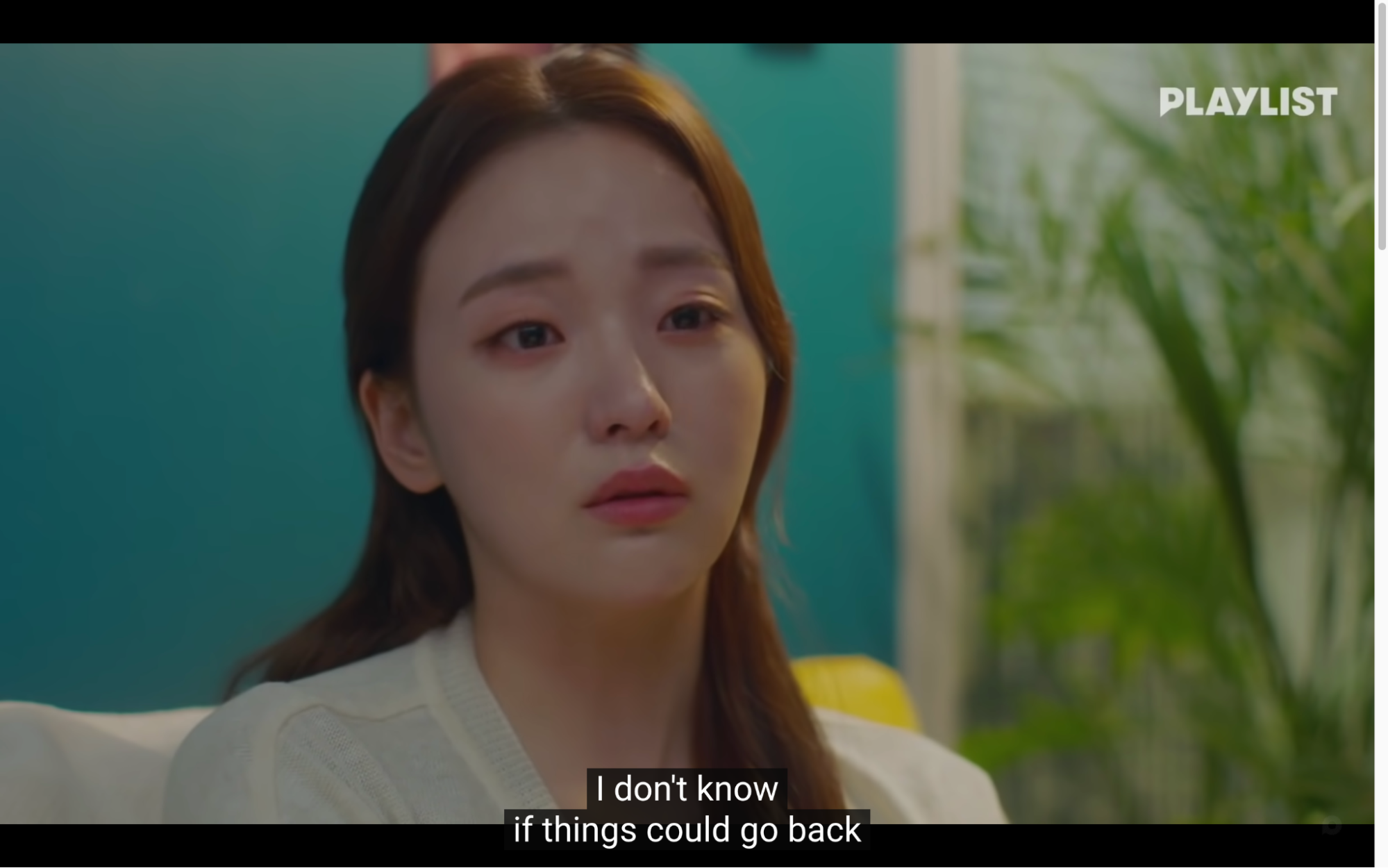 Source
Mainstream series aside, the world of web dramas explores more uncensored topics like sex and relationships. 
Take Growing Seasons as an example, Ha Young found out she had contracted chlamydia and told her boyfriend, Seon Woo, to check if he had it too, as she suspected she might have transmitted it to him. 
Ha Young found out that Seon Woo went to a motel to spend the night but failed to stay calm when checking with him. She even checked with his friend, who confirmed Seon Woo's alibi. 
Upset, Seon Woo told Ha Young not to get angry if his test came back negative as he would be in a position to suspect Ha Young for sleeping with someone else. True enough, Seon Woo's test returned negative, and he initiated a break-up.
As Ha Young opened up to her friend Ji Yoo about the break-up, she explained that everything happened suddenly, and even if they got back together, she wondered if things would go back to normal as the trust between them had already been broken.
As the series progresses, we find Seon Woo and Ha Young talking things out. Both parties apologised for doubting each other, and Seon Woo said he should have known that Ha Young was loyal enough and would never do such a thing as they had been dating for 4 years. Both end things amicably and part ways.
We can't always expect a relationship to be perfect, no matter how long it has been. But it is through these mistakes that we learn how to grow and be an even better person to ourselves and our partners. 
7. Our Beloved Summer (2021) – There is always a chance of reconciliation down the road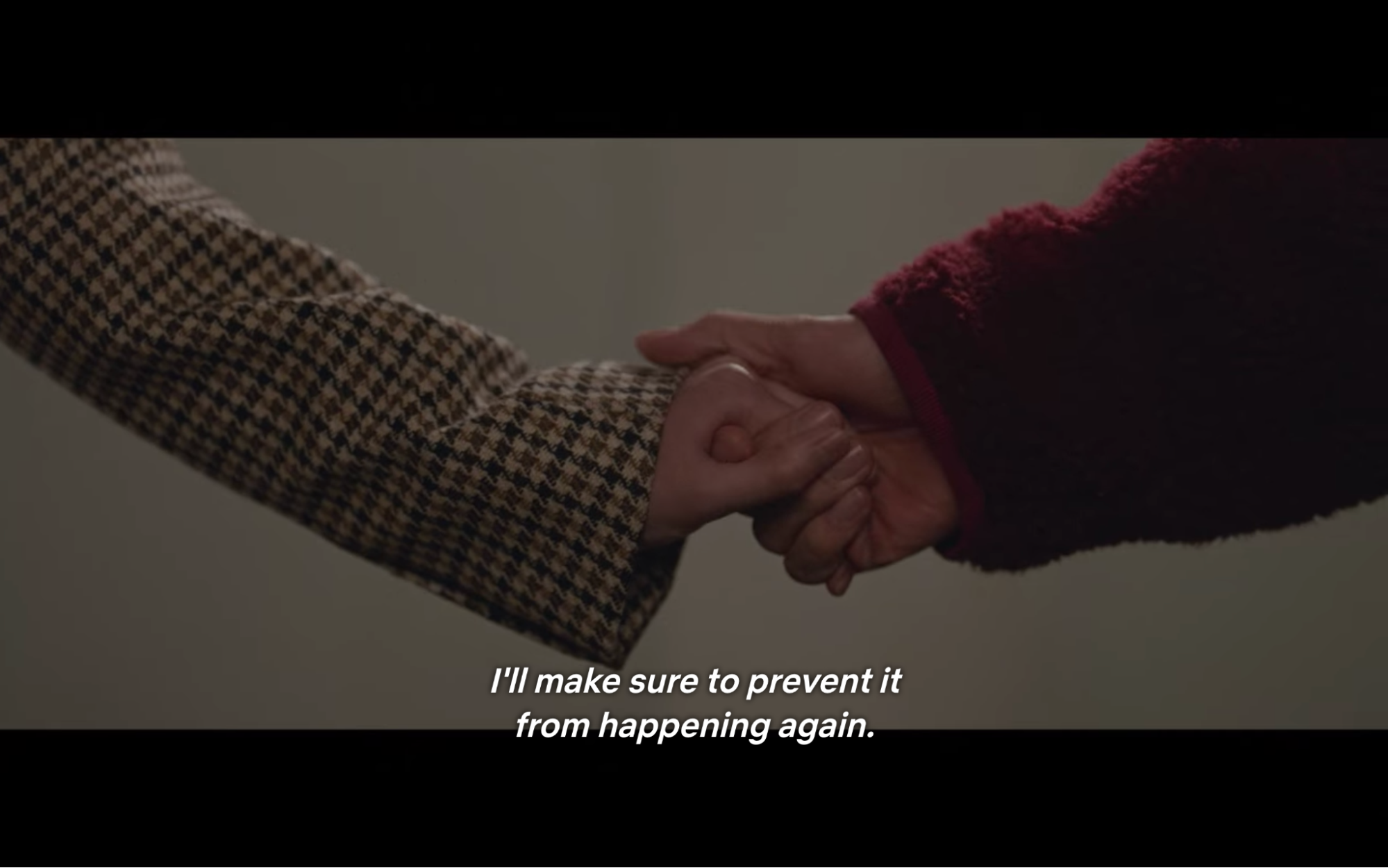 Source
The great chemistry that Kook Yeon Su and Choi Ung shared in Our Beloved Summer didn't come easy, as it took 15 years to get to a good place. 
Top student Kook Yeon Soo is placed with Choi Ung, a below-average student, for a documentary comparing the 2 different lifestyles. The two main leads do not get along due to their differing personalities.
As the filming progresses, the two start to catch feelings for each other, dating for about 5 years before Yeon Su decides to end the relationship unexpectedly. 
10 years later, the documentary they filmed in high school went viral, and they got called back to film an updated version for the fans. Like Deja Vu, the same thing happens — Yeon Su and Ung start to rekindle their feelings for each other. They started dating again and even ended up getting married this time.
In one of the episodes, Ung asks Yeon Su why she broke up with him in the first place. It was revealed that Yeon Su's grandmother was in debt as the rest of the family betrayed and left her, leaving Yeon Su to take care of her grandmother and work extra part-time jobs to pay it off. 
8. Forecasting Love And Weather (2022) – Temporarily letting go could serve as a time for self-reflection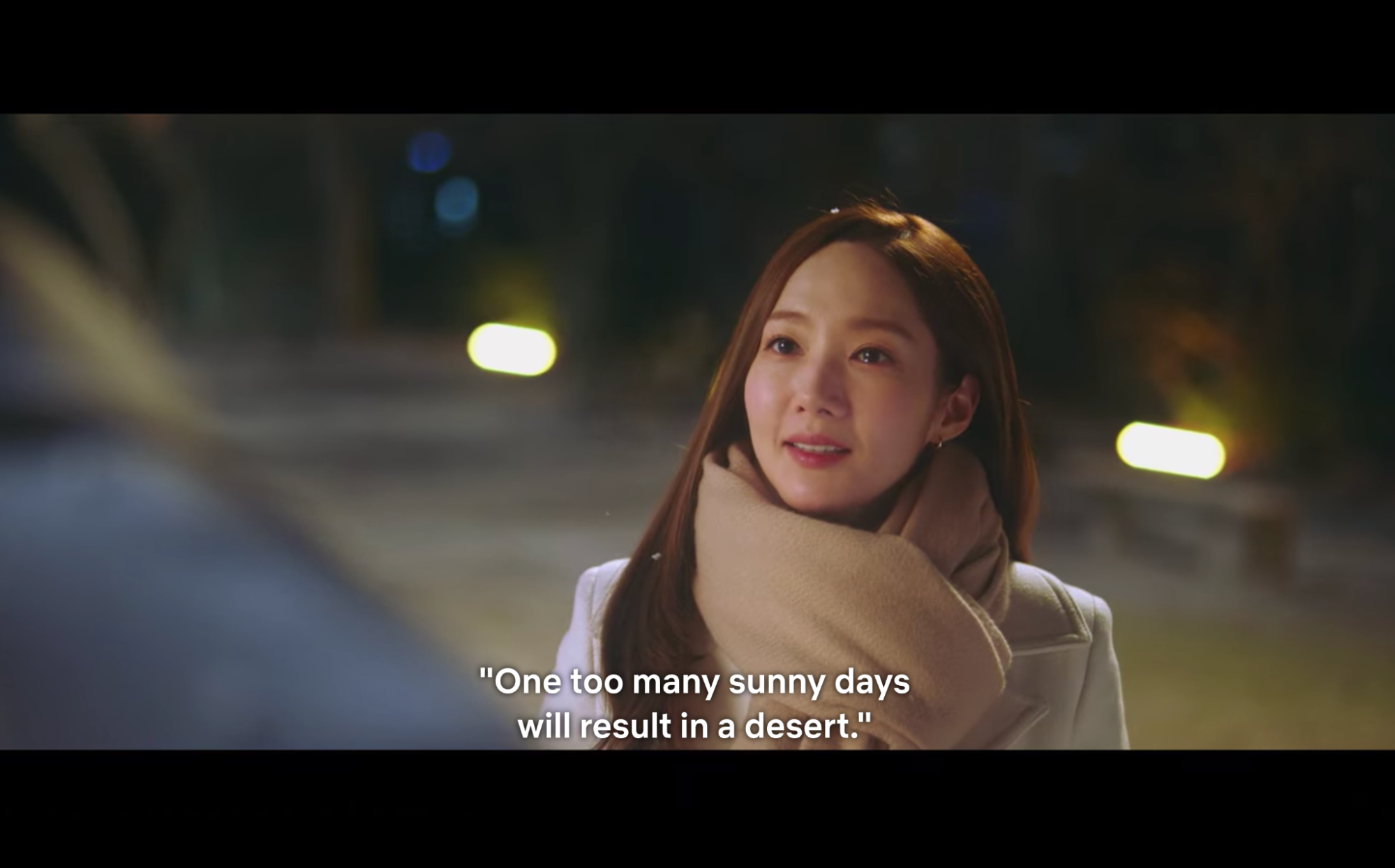 Source
Known as the queen of creating chemistry out of nothing, Park Min Young certainly outdid herself with her recent performance in Forecasting Love And Weather. Though the show was not everybody's cup of tea, there were some things to appreciate, like Ha Kyung and Si Woo's relationship progressing through the episodes.
Just like in Yumi's Cells, the two characters have differing opinions on marriage — Ha Kyung dates with marriage as the end goal, but Si Woo doesn't believe in marriage as he thinks that it is a big risk. He also pointed out that "marriage is the end of love."
Si-Woo tells her she needs to be fully committed to their relationship and quickly points out that they're not going to get married either. Ha Kyung tells Si Woo that it is his decision to make and that relationships are often unpredictable, eventually deciding to end their relationship because they believe it would be better that way.
However, in the final episode, the pair reflect on their happy moments in the past, starting with the first rain and progressing through to the storm of emotions the couple ended up sharing. Si-Woo eventually decides they should go out with one another again.
Ha Kyung quotes a Spanish proverb and compares Si Woo to it by admitting that she was attracted to his bright personality at the start but slowly fell deeper in love with him through understanding his pain and past traumas.
From Ha Kyoung and Si Woo's relationship, we can see that letting go for a while can lead to enlightenment.
These K-Dramas Show Us That It Is Better To Let Go Instead Of Waiting For A Miracle
K-Dramas are indeed known to have too-good-to-be-true storylines. Still, these K-Dramas beat the norm and stray away from the typical fairytale endings by giving us something relatable. 
In life, not everything has to end well — what matters most is the things we've learnt from it and how we can use them to better ourselves. Letting go of a relationship is a tough decision, but there's more to life than giving our all to a person. 
Also read:
15 Life & Love Lessons From Love Is Blind Japan, Like How You're Never Too Old To Find Your Soulmate