Best Serums, Essences & Eye Treatments – Zula Beauty Awards 2019
Serums, essences and eye treatments are powerful skin allies. Filled with concentrated doses of active ingredients, these targeted formulas are able to mitigate a number of issues, from pigmentation and blemishes to wrinkles and dark eye circles.
For Zula's first-ever Beauty Awards, we were on the lookout for the most effective treatments that addressed specific skincare concerns while being gentle on most skin types.
Presenting our judges' picks of the 3 best serums, essences and eye treatments launched over the past year.
Best Serums
Formulated for dehydrated skin, Clarins' serum combines organic leaf of life extract and blackcurrant extract to hydrate parched complexions. Thistle oil restores lipids, while Orthosiphon reduces the size of pores and mattifies the skin.
Zula's Video Producer Cheryl Chiew said, "It's lightweight, dried down fast with no greasy residue," while makeup artist Cheryl Ow said, "It worked very well for my dry skin. Absorbed fast and did not melt my makeup even though there is oil in it."
Avène's anti-ageing serum hydrates and plumps the skin with a blend of hyaluronic acid microspheres and mono-oligomers. Ascofilline is an active ingredient that replenishes the skin's collagen, which is probably why makeup artist Dollei Seah remarked that her "skin looked firmer."
Hair and makeup artist Christian Maranion said, "Most serums tend to leave a residue on my skin and this one doesn't." Social media influencer Chevonne Cheng agreed and said, "It's lightweight and almost scentless, so it's good for sensitive skin."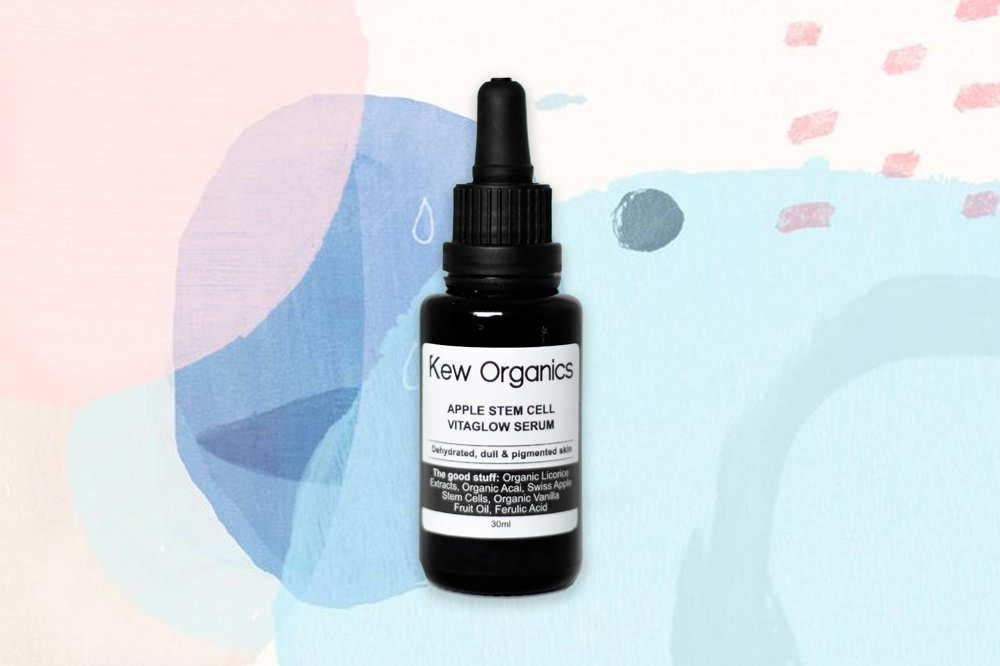 Powered by Swiss apple stem cells, Kew Organics' serum contains natural sources of skin brighteners and antioxidants. Licorice extract treats pigmentation and dark under-eye circles, while acai and ferulic acid protect the skin from free radicals and sun damage.
Cheryl Ow said, "It absorbed well. Skin looked brighter the next day." Dollei vouches for the formula's spot-lightening abilities, saying it "helped with pigmentation."
Also read:
6 Best Cleansers & Exfoliators For All Skin Types – Zula Beauty Awards 2019
Best Essences
Essences bump up moisture levels, but Fresh's formula seeks to protect your skin against pollution and premature ageing as well. Kombucha boosts skin resilience and vitality while softening the appearance of fine lines.
Christian awarded it 5 stars and said, "I can't find anything bad to say about this product. I really liked it and bought a full-sized bottle."
Formulated for Asian skin that's prone to sensitivity, Avène's essence contains akoya pearl extract and vitamin C to lighten dark spots for an even skin tone. Wakamine extract also moisturises the skin for a healthier glow.
Chevonne liked that it "didn't cause skin sensitivities, even during winter." Cheryl Ow added, "It has a slight shimmer to it from the crushed pearl powder for a brightening effect."
Innisfree has harvested the skincare benefits of pomegranate in a bottle of essence. The ingredient is packed with ellagic acid, which treats 5 signs of skin ageing: loss of moisture, vibrancy, glow, firmness and wrinkles.
Chevonne liked how value for money the essence is, while Cheryl Ow said, "It's a lightweight essence that absorbed fast."
Best Eye Treatments
Sigi Skin's eye cream contains 5 different types of hyaluronic acid with varying molecular weights to help retain moisture better. There's also propolis in the formula to soothe the delicate eye area and promote skin regeneration.
The texture of the eye treatment leans closer to a lotion, so it doesn't sit heavily around the eyes. Cheryl Ow said the product "absorbed well and has a refreshing scent." Dollei liked the formula as it "lightened the eye area."
Clarins' eye cream combines 4 plant extracts to create an exclusive anti-pollution complex. Its star ingredient is organic teasel extract, which fights dark circles and puffiness linked to stress and fatigue.
Applied using the cooling metal tip, the fresh cream-gel texture instantly depuffs and brightens the eye area. Christian said, "I liked the metal applicator and the cream didn't feel heavy. I think this helped my eyes look less tired from inconsistent sleep."
This eye serum uses 24K gold and collagen to soften and provide lasting moisture to the skin. It also contains xylose, hibiscus flower and tormentilla extract to boost collagen production and smooth out fine lines. The two stainless steel beads on the applicator help stimulate blood circulation too.
Dollei said it "helped fatigued eyes," while Cheryl Chiew said, "It's light, not sticky after a while, and didn't irritate the eyes (I got some onto my eyeball)."
Zula's 2019 Beauty Awards: Serums, Essences & Eye Treatments
For our first-ever Beauty Awards, our panel of judges tested notable serums, essences and eye treatments launched or reformulated within the past 12 months. Go ahead and update your collection with the best-performing products for healthier, more even-toned skin.
Also read:
Best Skincare, Makeup & Haircare Products In Singapore — Zula Beauty Awards 2019