Blowjob Tips & Techniques
Suck, climax, that's all, folks. *exchange sheepish looks and scurry to grab tissues*
Is the above scenario all too familiar for you when you go down on a guy? Do you despair at the thought of triggering your gag reflex when you cram his 7-incher into your mouth? Or do you simply grimace the smell and taste of his pee-pee?
If you answered "yes" to any – or all – of the above questions, then it's time to switch things up for a healthier and happier oral sex life. Blowjobs are more than just a way for a man to get off. Treat his penis to a few simple tricks and techniques, and you'll enhance the experience to give both you and him immense pleasure.
I am no sexologist™, but based off a mix of experience and tips from personal conversations with friends, below are 15 tips and techniques you can try to blow your man away – in more ways than one:
1. Tease his head and frenulum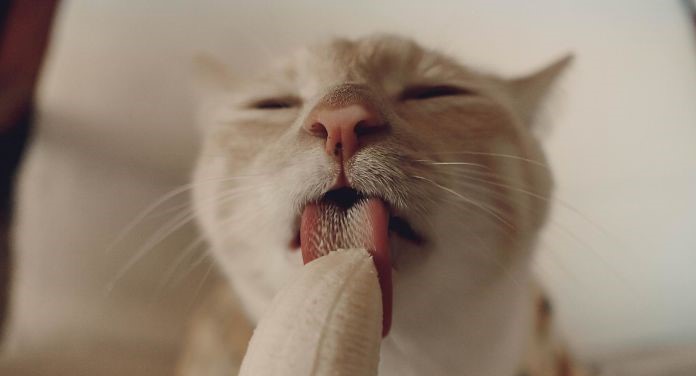 The head of the penis is one of the most sensitive parts of the penis, and is the part to focus on when you start sucking. While you get to work, pay special attention to the area underneath the head – you'll see something that looks like an elastic band. 
This is the frenulum, and it is the part of the head that is especially sensitive. Use a well-lubed finger to tease it, or you can just slowly work your tongue around it to set off the nerves dwelling within. 
Do exercise some caution though, as depending on the guy, the frenulum may be too sensitive to the point of being painful. Be sure to watch how the guy reacts; if it hurts him, turn your attention to other parts of the penis.
2. Lube up with your saliva
This should go without saying as you're using your mouth, but you'd be surprised at how many of us forget to coat the dick with saliva. One or two globules are good enough to help you slide the penis in and out with ease.
While saliva is free lube that your body produces endlessly, it dries up pretty quickly, so be sure to replenish where necessary.
3. Use flavoured lube or condoms for better taste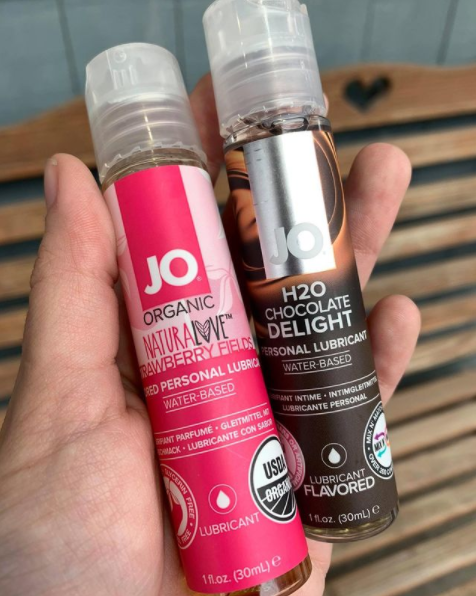 Speaking of lube, you know those strawberry-flavoured lubes you see sold at NTUC and Guardian? These are great for use if you are repulsed by the taste and smell of his penis. Just be sure to keep topping up – and be generous while you're at it – since you'll basically be licking/sucking the lube off his penis.
Alternatively, you can pick up a couple of flavoured condoms if you don't relish the idea of getting into a sticky and sweet mess. Just pop one of those bad boys on to transform his penis into a lolli. And as a plus, wrapping his willy means that you're sucking with added protection from STDs!
4. Use your tongue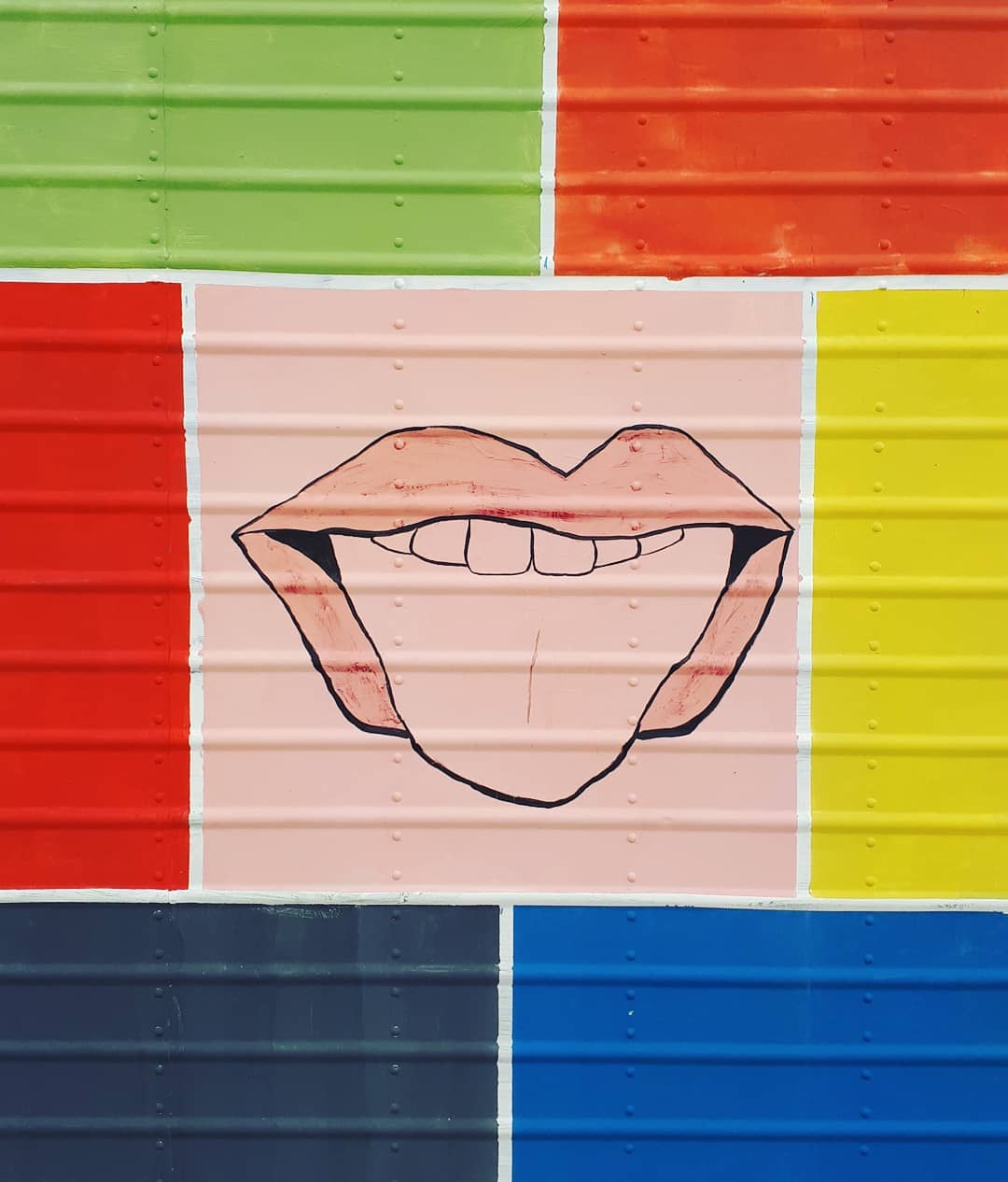 …and not your teeth! Use your tongue as a barrier between your teeth and his penis to avoid any painful, accidental abrasions. Simply stick your tongue out slightly and rest it on your bottom lip to get started.
Apart from acting as a teeth-dick barrier, your tongue can be used to tease his penis before you actually suck it. Imagine the penis as a warm, salty popsicle and slowly, deliberately, work your way up from the shaft to the head. Try circular motions to get a rhythm going and heighten the pleasure for both of you. 
5. Don't neglect his balls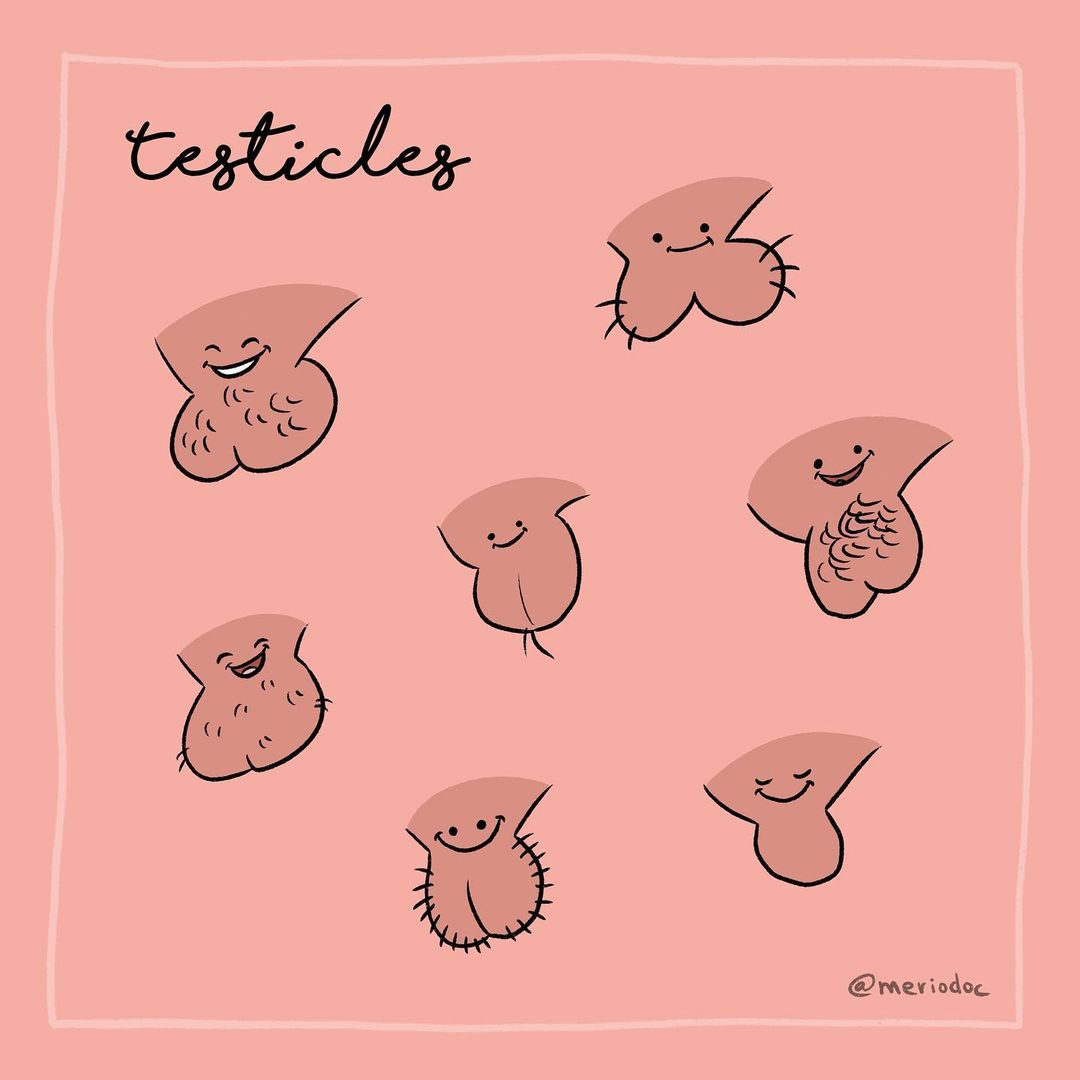 Blowjobs are great and all, but did you know that his testicles are incredibly sensitive too? As testicles are packed with nerve endings, teasing and sucking them are guaranteed to elicit moans of pleasure.
What you want to do is apply a light, soft touch with your tongue and slowly move it around the balls. You can occasionally pop a ball (or two) into your mouth and hold it in for a bit before letting it slide back out. The occasional nibble is fine as well, but don't chow down too hard for obvious reasons. 😱 
6. Give his perineum and anus attention too (with mutual consent)
This one is only if you're adventurous and he gives you the green light to do so. Some men aren't too comfortable having their butthole teased sexually, so be sure to get his consent before trying anything! 
Also make sure he washes himself thoroughly before you get started. The butthole might be affectionately known as "chocolate starfish" but you don't want to accidentally lap up any chocolate…
Similar to the testicles, the perineum (area stretching from the base of the testicles to the anus) and the anus are also brimming with nerve endings. Get your tongue and lips down there and slowly glide upwards to the penis to send waves of pleasure crashing over him.
If you're feeling especially bold and he's a-okay with it, you can throw in a full-on rim job. Speaking from personal experience, the sensation of getting your ass licked is intensely pleasurable. You can expect to see him not just moan, but also squirm with each lick.
7. Don't forget to use your hands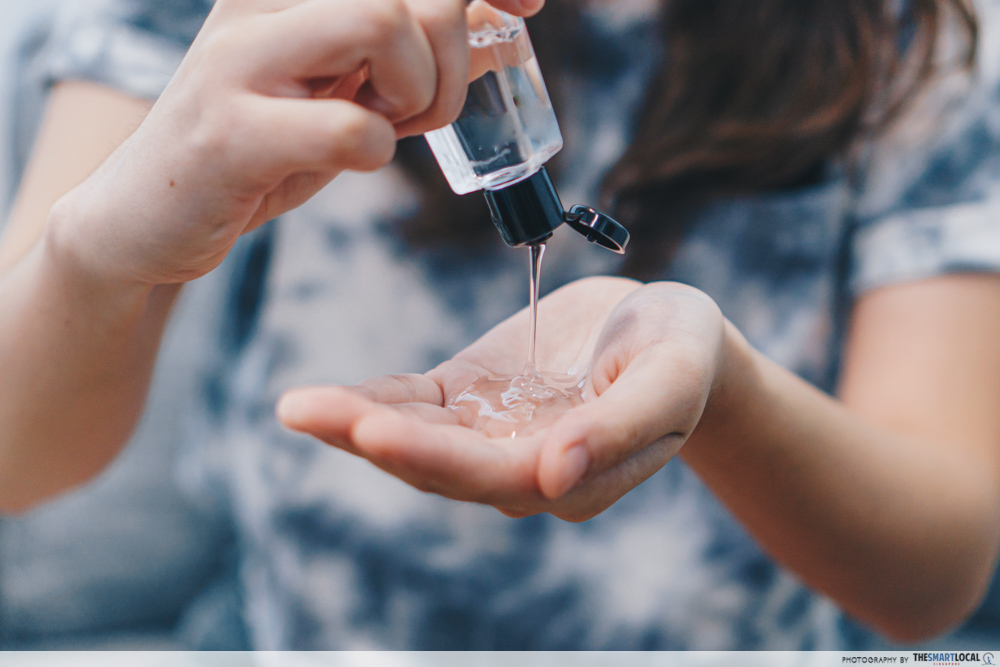 While you're mainly working his dick with your mouth and tongue, make sure to get your hands into the action. After all, many men experience difficulty staying hard if they don't stroke their penises with their hands – this is where you can jump in to lend a helping one.
As a general rule of thumb, use your hands to fondle the parts you're not actively sucking and licking. While teasing his head, you can stroke the base of his shaft. You can also caress his balls when you're actively fitting his whole penis into your mouth for greater pleasure.
8. Add ice into the equation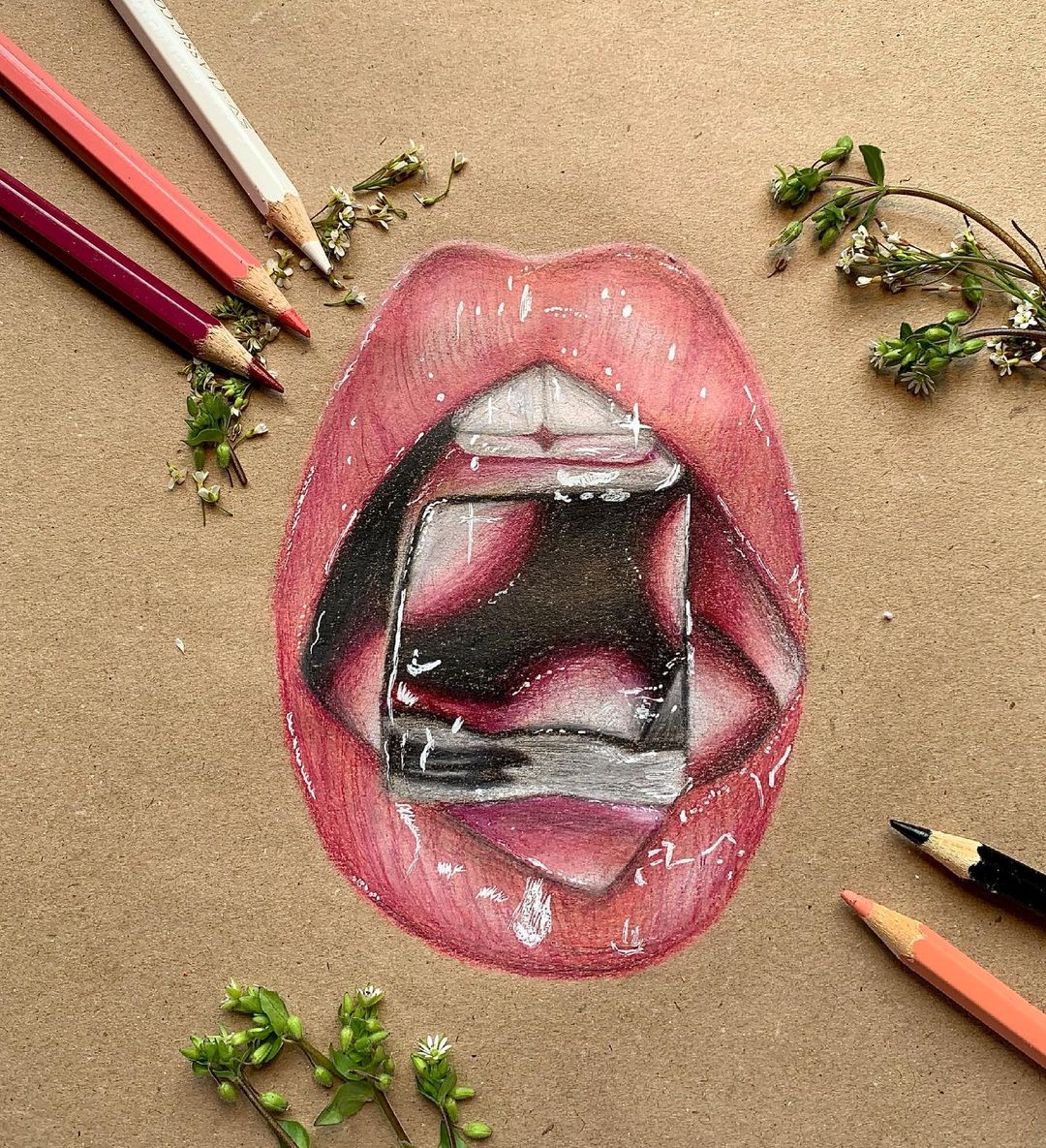 I know what you're thinking. Ouch. But wait, hear me out: ice (frozen water, not the drug obvi) is a surprisingly fantastic tool you can use to send the peen into overdrive. To start, simply suck on an ice cube for a good 15 seconds before going down on him. 
The frosty coolness of your mouth and tongue may be a bit shocking for him at first, but once he overcomes the initial shock, the sensation will be pleasurable for him. 
If you want to take things to the next level, suck his penis with a whole ice cube in your mouth. Should he be well endowed, crunch up the ice cube and then perform the blowjob with the pieces in your mouth.
Do exercise some caution while doing this, however: while ice can heighten the sensitivity of his penis, it can also potentially numb it (and cause it to flop) or even cause him pain (think frostbite). As always, pay attention to how he responds and stop if he begins to experience discomfort.
9. Breathe as you suck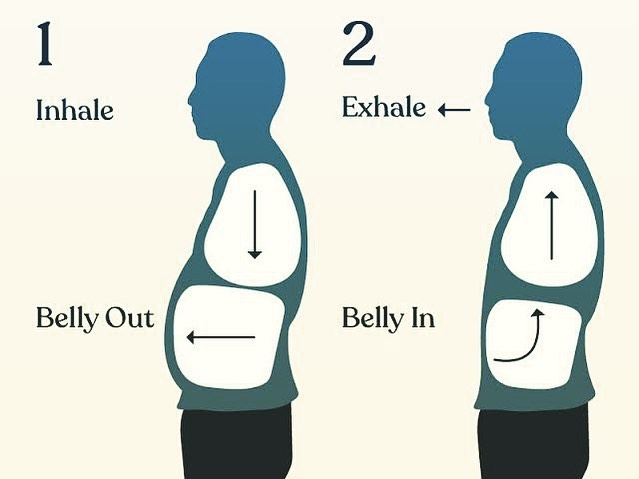 By working on the way you breathe, you can effectively transform your mouth into a suction machine. Start by practising on sucking in air, which will pull your cheeks inwards and tighten the space inside your mouth. Don't overdo this either, as you may suck in saliva, aka the natural lube for blowjobs.
And of course, don't forget to exhale – it's not possible to hold your breath in for too long! Take breaks where necessary and you only resume sucking when you have sufficiently caught your breath.
10. Go for the deepthroat 
Known as the more intense version of the standard blowjob, deepthroating will have you take his whole penis into your mouth almost to the extent of swallowing it. Deepthroating is as much a mental experience as it is a physical one; while it feels good for him, it is even more of a turn-on for him to see you fit his entire penis into your mouth.
And if you're adventurous, performing a deepthroat may just be a major turn-on for you too – especially if you're into dom-sub play in the bedroom. 
However, deepthroating entails triggering your gag reflex, and depending on how sensitive it is, you may or may not be able to keep it under control.
11. Train your gag reflex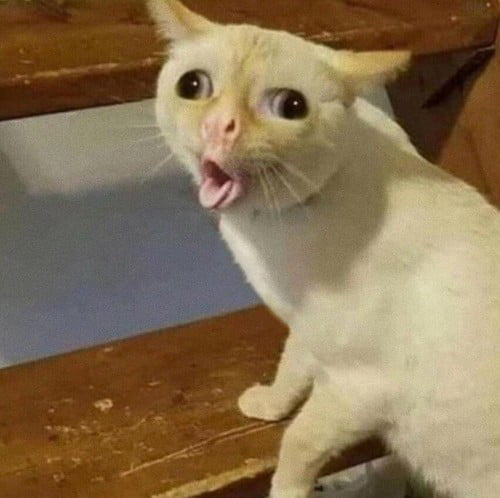 The gag reflex is designed by nature to protect you from choking when something touches any of these areas in your mouth: the roof, the back of your tongue or throat, or even as far as your tonsils.
But it can prove to be a problem when you're performing blowjobs – especially if you're going down on a larger-than-average penis. Fortunately, you can train your gag reflex to be much less sensitive. Below are 2 methods you can try:
a. The quick and easy way
According to TikTok, a trick you can try is to clench your left thumb with your fingers for 5 seconds. This stimulates an acupoint on your palm that is scientifically proven to ease your gag reflex and make deepthroating easier.
b. The patient way
If this on-demand trick didn't work for you, then you'll have to fall back on training your gag reflex over a period of time. According to Bad Girls Bible, you simply insert your finger (or anything phallic) into your mouth and move it to the back of your throat. 
Your gag reflex will be triggered at this point, and you'll need to consciously suppress it. Don't forget to breathe to calm yourself down and hold your finger in place for about 10 seconds. Repeat the process for around 2 or 3 times daily for one week. Your gag reflex should be relaxed if you keep this up, enough for you to comfortably start deepthroating. 
If the above two methods don't work for you, that's perfectly okay. This just simply means that you happen to have a hypersensitive gag reflex, which means that deepthroating is not for you. Even though deepthroating is off the menu, there are still many other sexual things you can explore with your man, such as anal sex.
12. Moan while you suck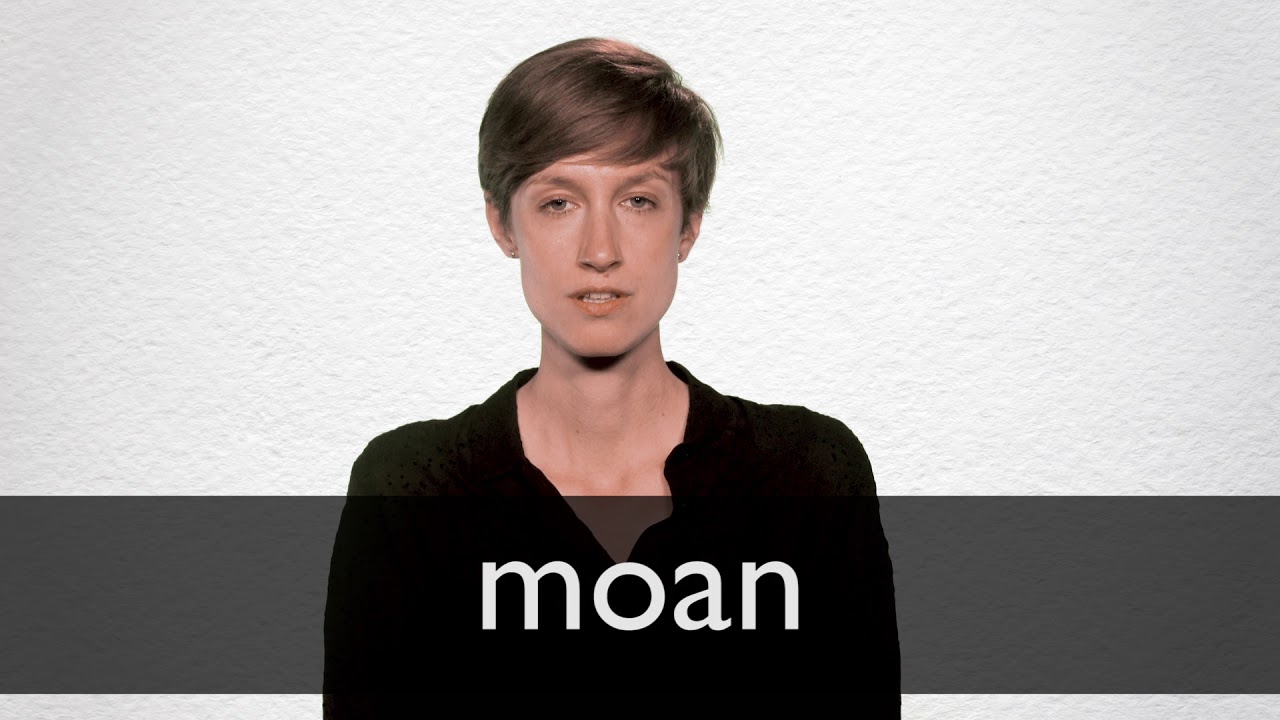 As with any other sexual activity, blowjobs are only truly fun when all parties involved are enjoying themselves. And what better way to show how much you're enjoying his dick than with a couple of well-placed moans? Moaning will also titillate him further, intensifying the experience for both of you.
13. Make eye contact
While you're heartily sucking on his penis, don't forget to look up every once in a while. While the guy will mostly close his eyes as he relishes the euphoria rushing through his body, he will frequently open them to watch you in action.
Lock eyes with him during one of these moments. With just "eye power" alone, show him that you're in full control and enjoying yourself thoroughly too.
14. Get him to control you (with mutual consent)
This is only if you're feeling bold and/or into dom-sub power play. The idea here is for you to relinquish control over his dick and let him take the reins. 
Just be very, very sure that the both of you are comfortable to do this. Where necessary, do come up with a safe word (or gesture if things get super intense) to end the power play.
15. Explore preferences for the grand finale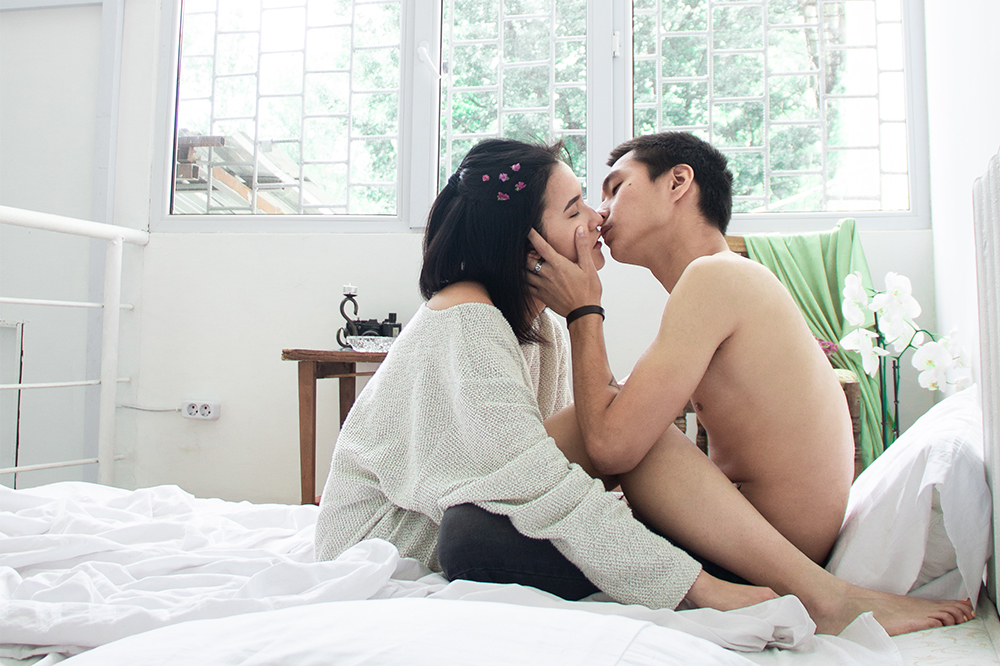 The sucking and licking has gone on for a while, and he has finally climaxed. Now the question is, where did he cum? If you don't like him ejaculating onto your face and/or into your mouth, then don't allow it. 
After all, blowjobs don't occur in a vacuum for just him alone; you are the one doing the sucking, and you should have your say in the situation too.
It's thus important that the both of you reach a mutual agreement on where and how he ejaculates. He can do it in your mouth if you so please, or perhaps over your chest. Whichever way you choose, you're guaranteed an explosive ending to the blowjob.
Do note that not all guys can climax from blowjobs. Fret not, as you can simply watch him get off or use the blowjob as a way to segue into penetrative sex. Alternatively, as you may be sufficiently horned up by then, you can also get him to return the favour by going down on you. 
Improving Blowjob Tips & Techniques For Pleasure
There is no hard and fast rule on how best to perform blowjobs. You don't even have to use every single one of the tips in our article. Just do what works best for you and him, and most importantly, have fun with each other!