Bossini x Pokemon Collection 
Bossini and The Pokemon Company have teamed up to create a range of apparel for Mum, Dad, kids and everyone in between. The collection is titled 'Gotcha!' and is "inspired by the friendship and support between these Pokemon and their trainers."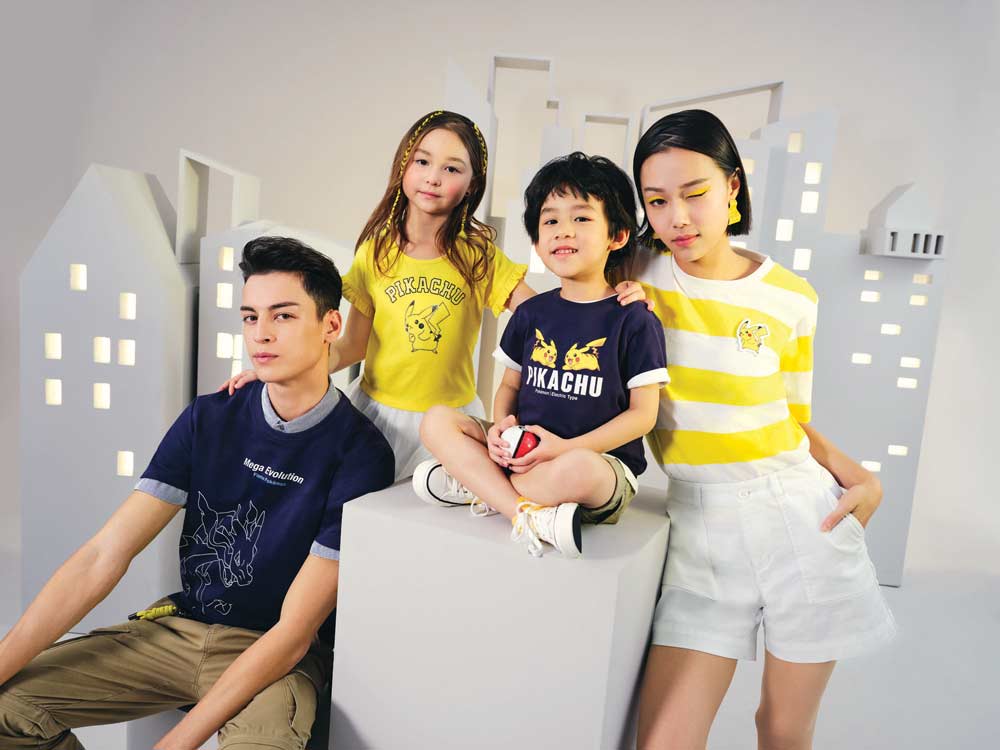 The collection features fan favourites like Pikachu, Snorlax and Jigglypuff, and even legendary Pokemon like Lugia and Primal Kyogre. 
Ladies' Pokemon apparel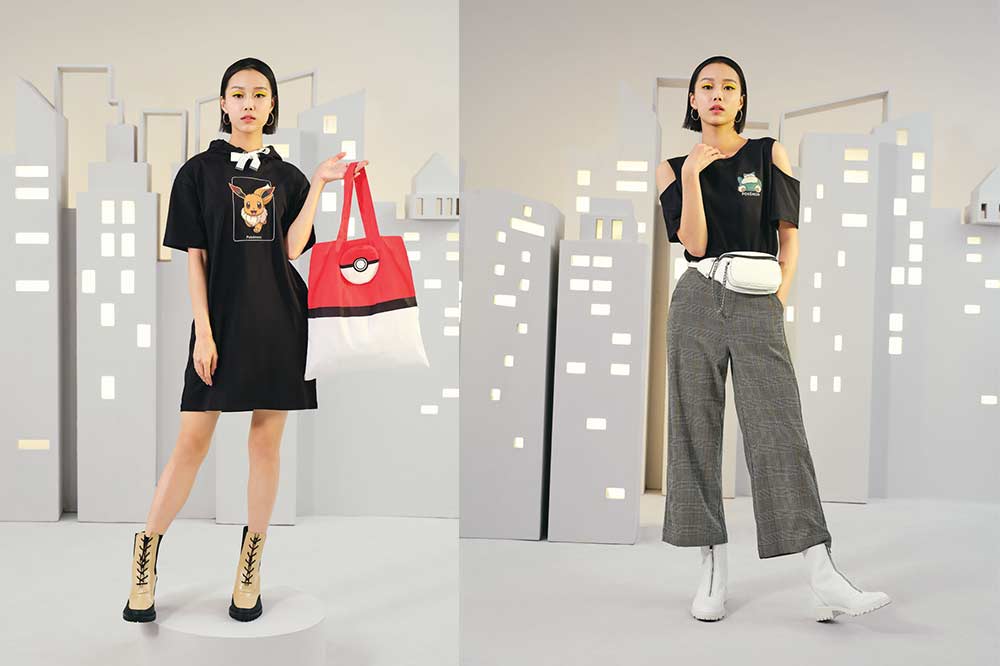 For the ladies, you can check out unique pieces from the collection like the Eevee Hooded Dress (left) and Snorlax Cold Shoulder Tee (right). Both pieces are in a classic black, emblazoned with their respective Pokemons.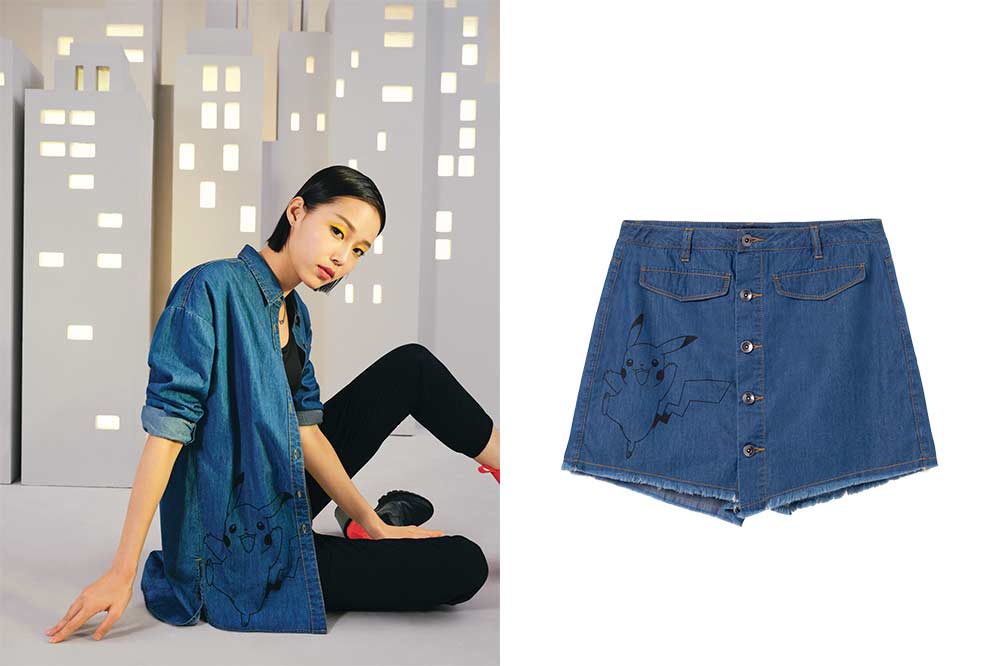 If you are a fan of denim, there are denim shirts and skirts, all featuring Pokemon superstar, Pikachu, in a simple black outline.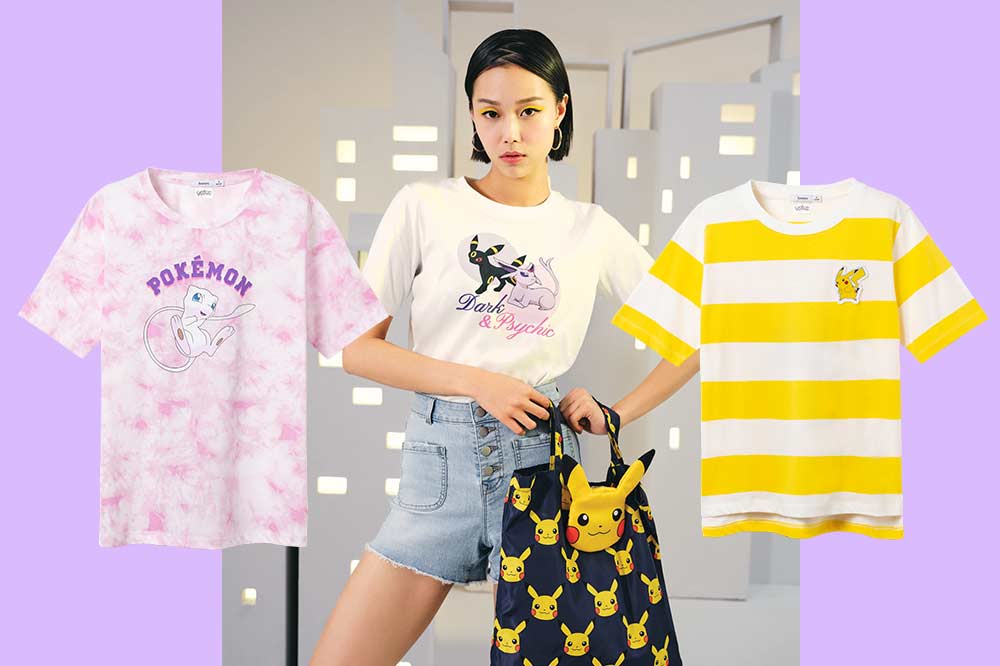 For a more casual and colourful look, there are 3 womens' T-shirt designs available. One features Mew in a pink tie-dye coloration (left), another features Umbreon and Espeon (centre), and the last is a cheerful striped yellow design with Pikachu on it (right).
Men's Pokemon Apparel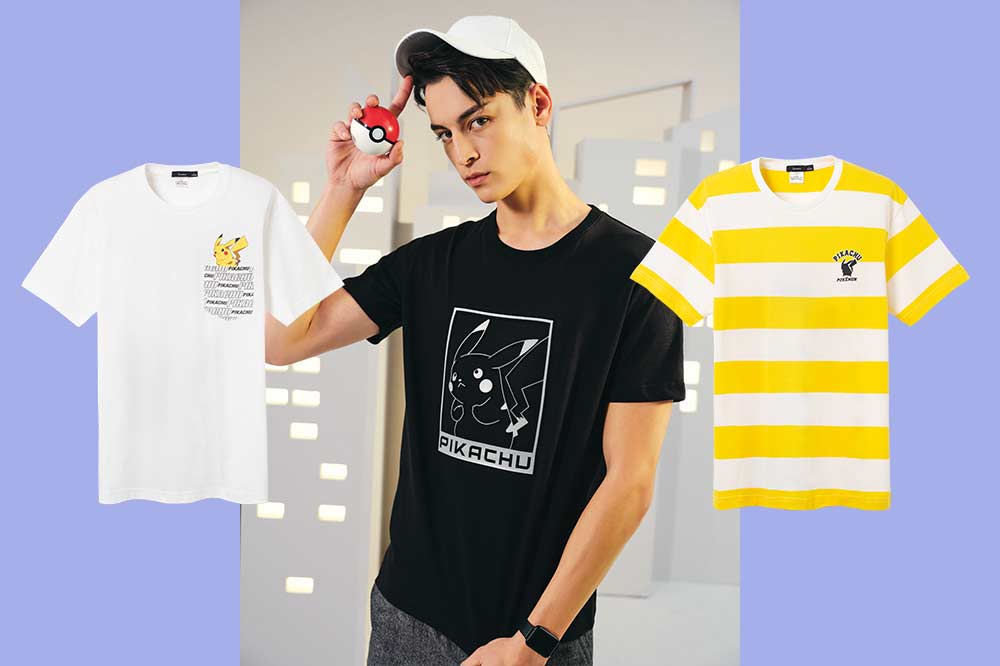 For male Pikachu fans, the electric rat is featured on 3 T-shirt designs for men. 
The left design shows Pikachu popping out of a pocket plastered with his name all over it. The middle one is a black T-shirt with a metallic Pikachu print, and the right design is a striped yellow-and-white piece with a small Pikachu silhouette on its left breast.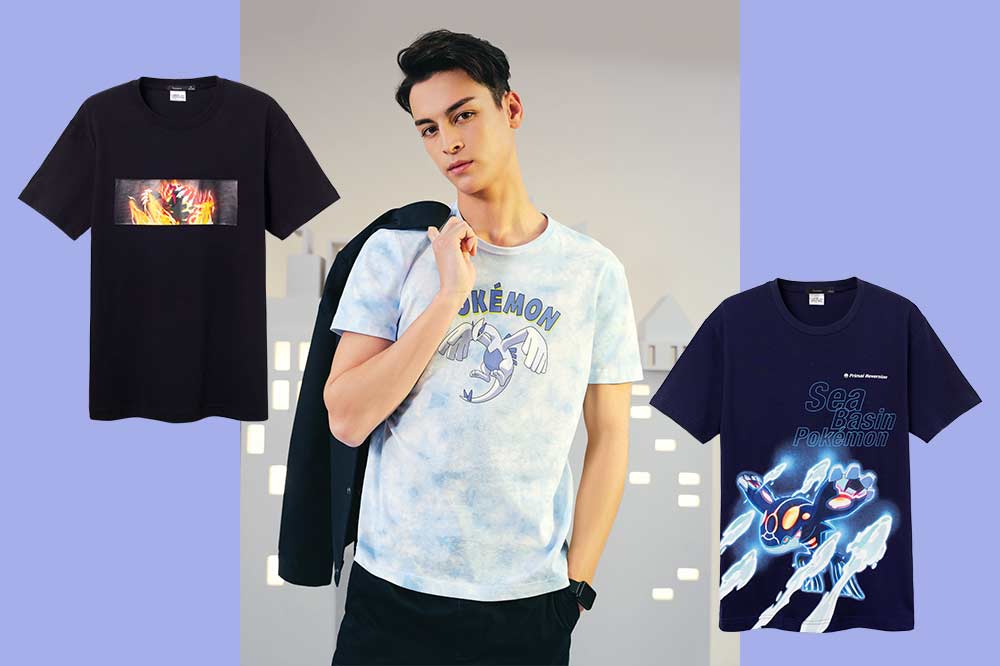 If you are hunting for legendary Pokemon, Primal Groudon (left), Lugia (centre) and Primal Kyogre (right) are also available as graphic tees.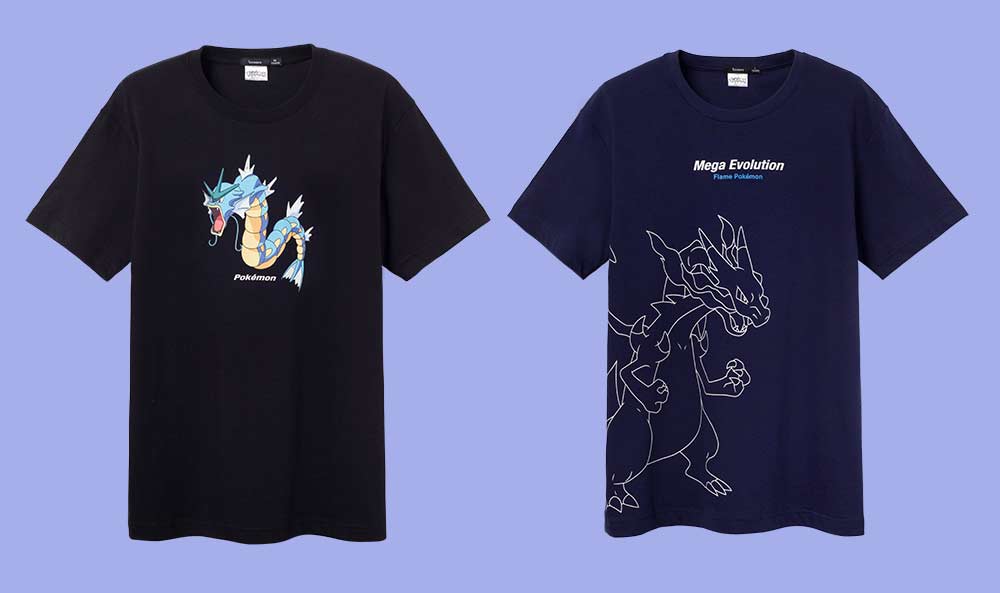 Not to miss out on the fun, the titans Gyarados (left) and Mega Charizard X (right) are printed on graphic T-shirts as well. 
Kids' Pokemon apparel
The young ones will certainly enjoy checking out the merchandise in Bossini stores in Singapore.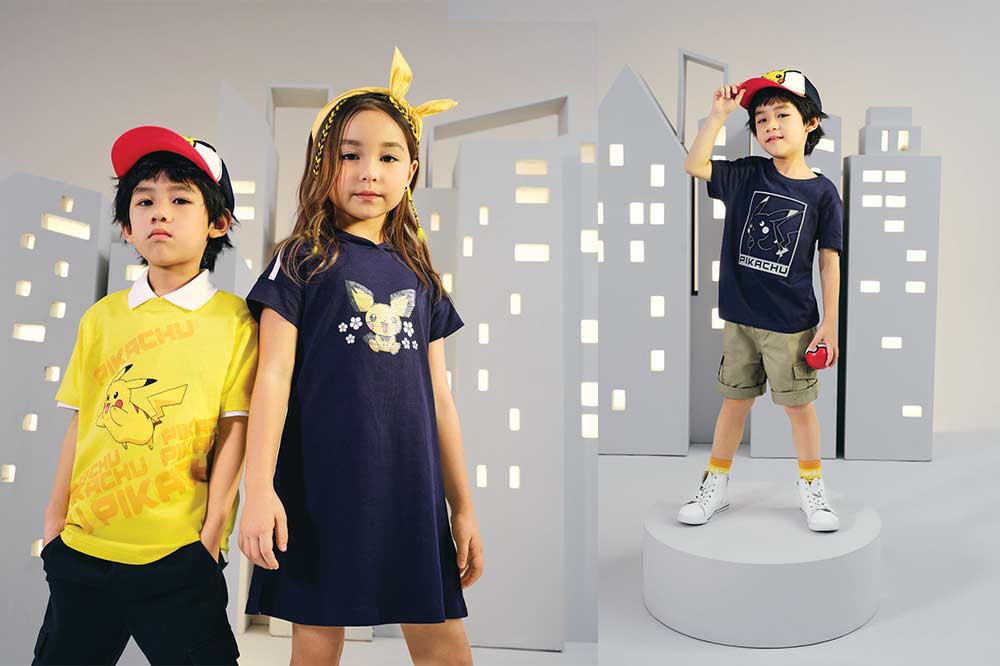 These T-shirts and dresses for boys and girls starring Pikachu and Pichu will delight any young Pokemon trainer.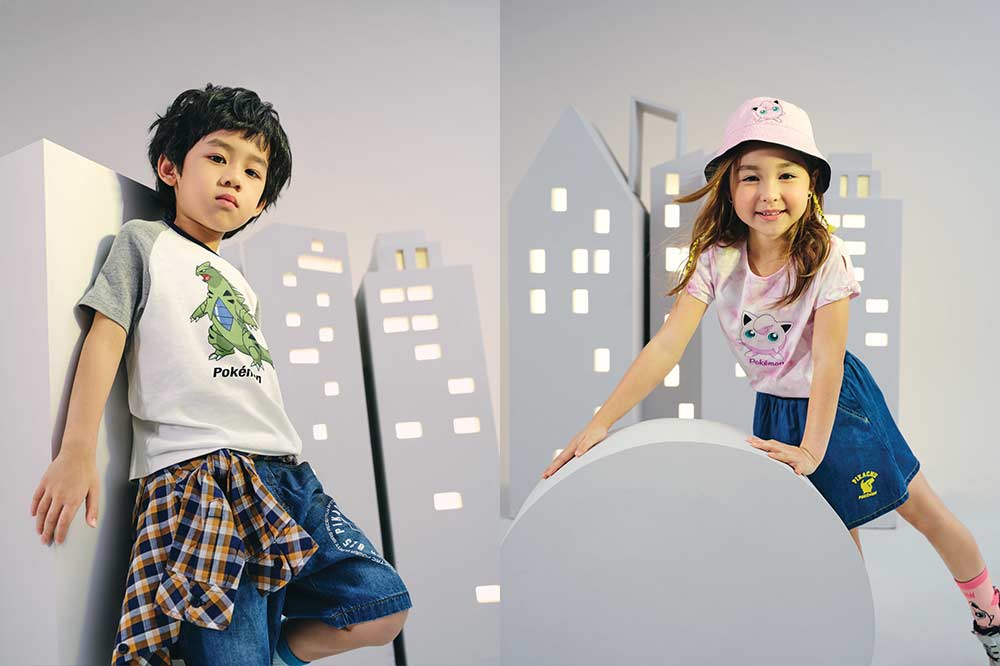 Try catching the elusive Tyranitar on a raglan tee (left) or the adorable Jigglypuff (right) on a T-shirt or bucket hat.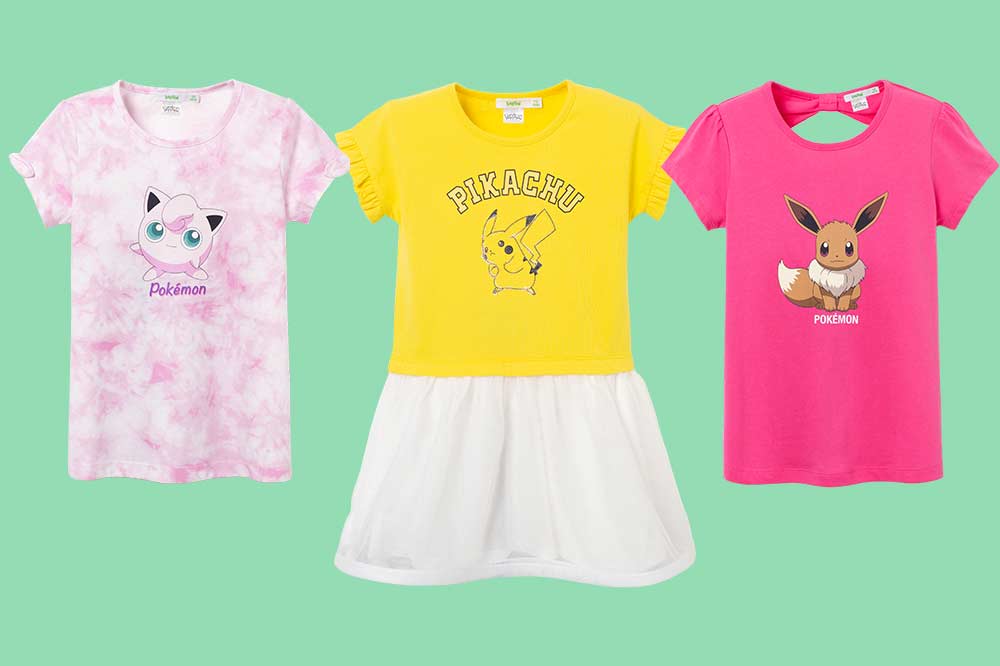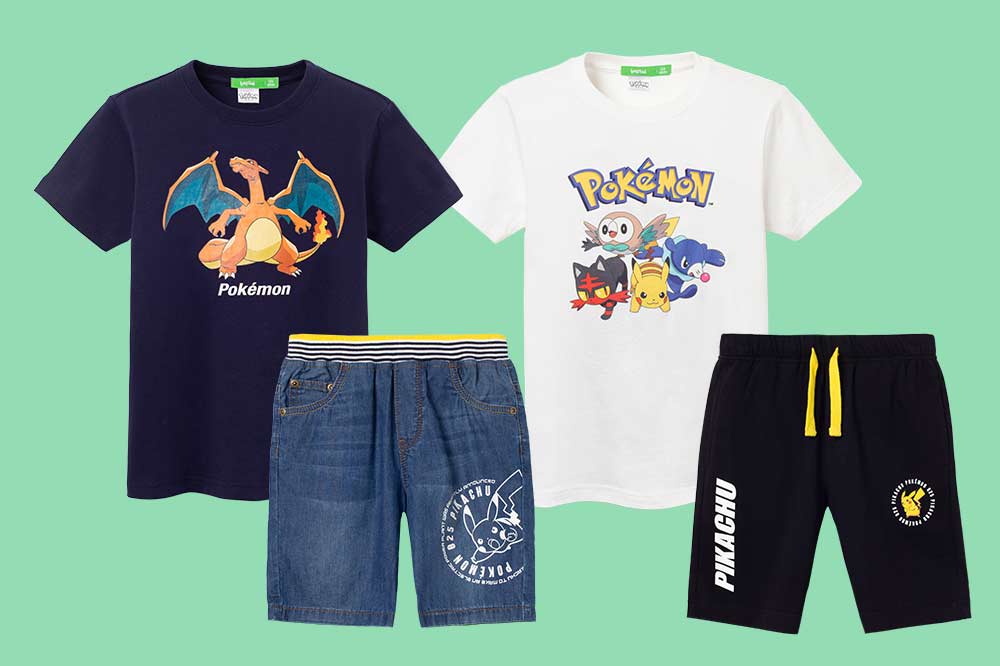 Your kids, nephews or nieces will be spoilt for choice with all the Pokemon clothes featured in the collection. 
Pokemon Accessories
There are also socks and hats to create a full head-to-toe Pokemon tribute look for the young ones.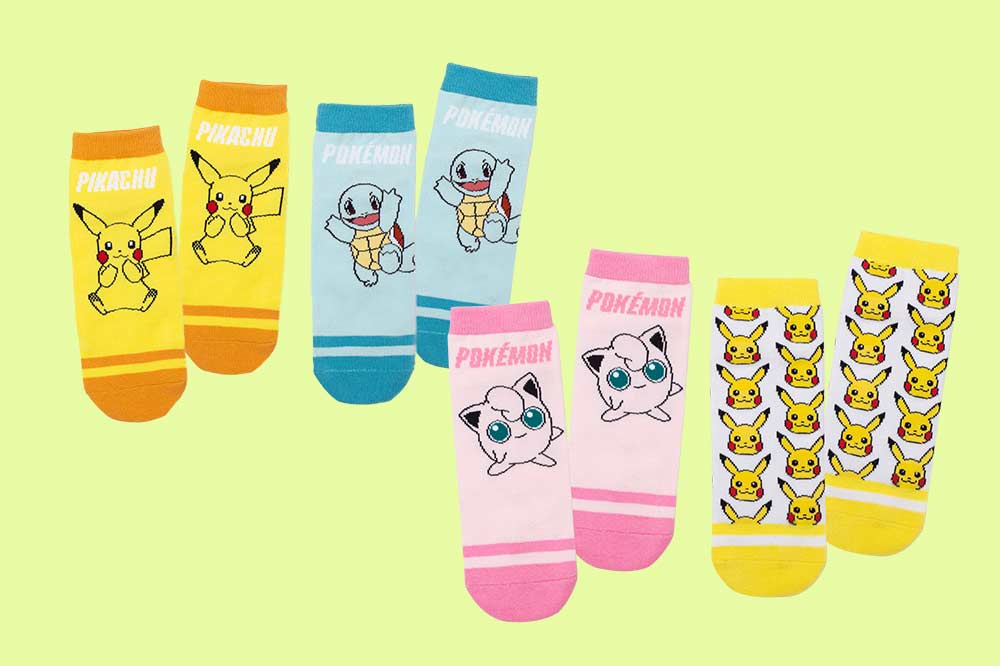 These adorable socks feature fan favourites, Pikachu, Squirtle and Jigglypuff.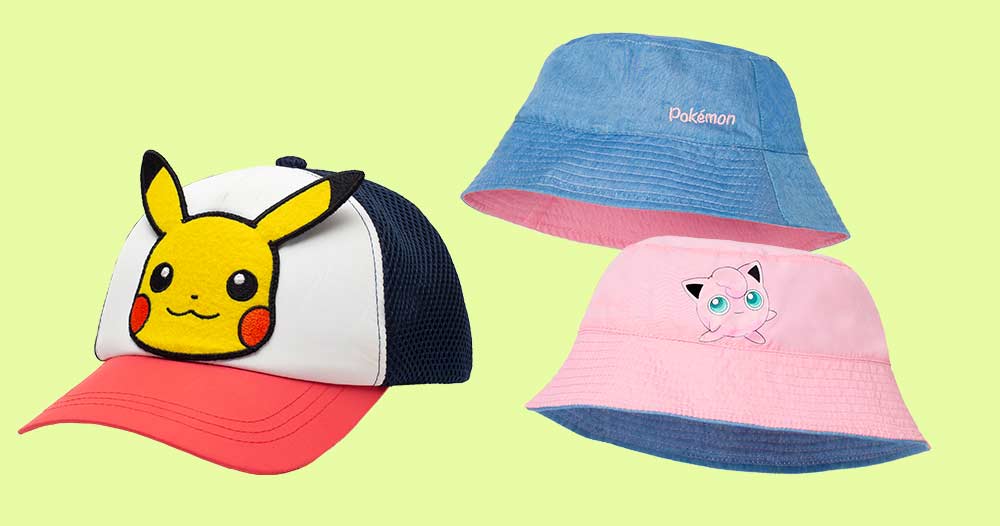 There is a Pikachu cap for the boys and a reversible Jigglypuff bucket hat for the girls. These hats will surely elicit a "So cute!" from the relatives and friends you visit when your young ones don them.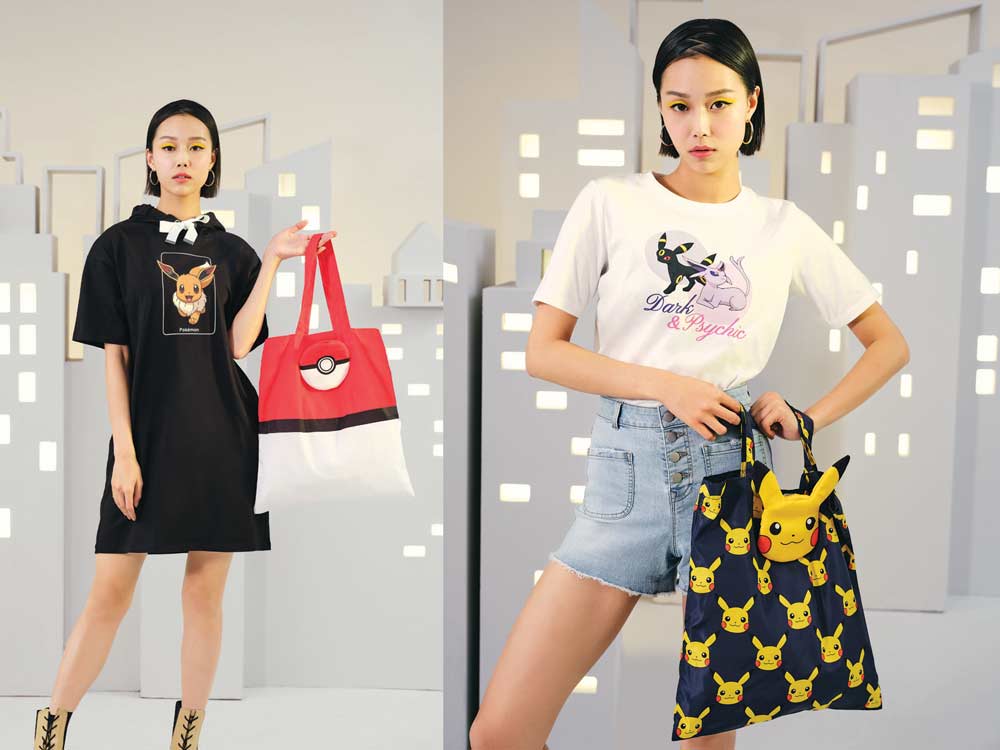 For the young at heart, the Pokeball (left) and Pikachu (right) tote bags let you bring some Pokemon goodness along wherever you go. You can get them free with every $150 spent in Bossini outlets or purchase them for $19.90 each. 
Bossini x Pokemon Collection Lets Your Whole Family Catch Pokemon Together
The Bossini x Pokemon collection will launch progressively at selected Bossini outlets in Singapore between 7 to 12 March 2020. Make it a family affair by picking out Pokemon outfits for Mum, Dad and the little ones this weekend.
According to Bossini Singapore's website, this is the schedule by which the collection will launch in Singapore: 
7 March (Sat): Bugis Junction, Causeway Point, Jurong Point and Lucky Plaza
9 March (Mon): Bedok Mall, Clementi Mall, IMM, Lot One, PLQ Mall and United Square
10 March (Tue): Compass One, Downtown East, Hougang Mall, Jewel Changi Airport, Tampines Mall, and Toa Payoh Central
11 March (Wed): Changi City Point 
For the full collection and price list, you can check out the official Bossini Singapore website. 
All images are courtesy of Bossini Singapore
Also read:
The New Pokemon x Adidas Collection Has Tracksuits, Tees & Shoes To Turn You Into A Pokemon Trainer IRL