Help Your Boyfriend Dress Better
It's a terribly superficial assumption to judge a man by the clothes he wears. But while your boyfriend is an amazing human being, you know his head will be on the chopping board if he meets your parents for dim sum while wearing a Red Bull singlet and slippers.
You'd think, "Why couldn't he just wear a nice shirt and trousers with proper shoes? It's not rocket science!"
But hey, if your hard handed methods at dressing him up haven't worked thus far, don't fret.
More often than not, a man doesn't like to be told what to do—unless it's in the bedroom. But that doesn't mean he won't heed your advice; the key is to go the subtle route when getting your point across.
Do note that this change doesn't happen overnight, so exercise Buddhist level of patience when you give these three tips a go.
1. Keep his go-to colour palette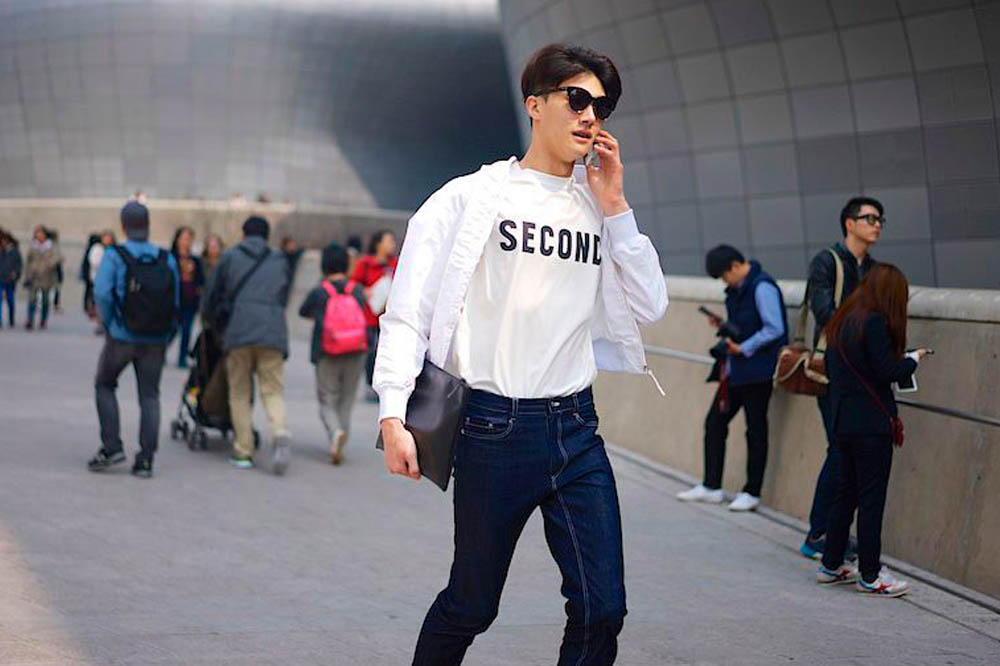 To get started, peek into his wardrobe to be familiar with his favourite colours to wear. That way, it's more likely that the shirt you got him will be something he'll be receptive towards.
This will help you avoid coming across too aggressively by pushing him out of his comfort zone. You won't want your plan to backfire by getting him to try bright pink when his clothes are mostly navy.
Think of it as an act of improving on his current style, or lack thereof, instead of an image overhaul.
2. Understand basic styling tips for your boyfriend
Stylish clothes don't require a Crazy Rich Asian wardrobe budget or strutting down Orchard road in a tuxedo.
Here's a simple, affordable list of staples he should own:
A crisp white shirt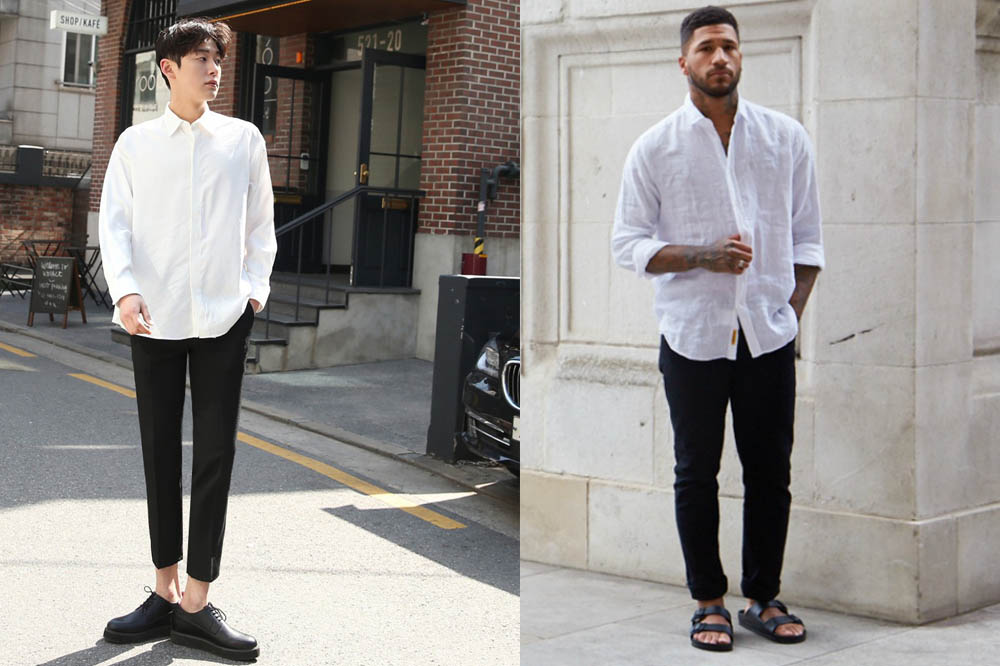 The light crispness of white shirts always goes with darker colours men tend to favour. Even when unbuttoned, the white shirt still pulls together a sharp appearance when worn with slim-cut black trousers.
To allow more breathability in humid weather, try lighter fabrics such as linen or poplin. And if he insists on wearing slippers, suggest thick-strapped sandals for a relaxed resort vibe.
A well-fitted patterned shirt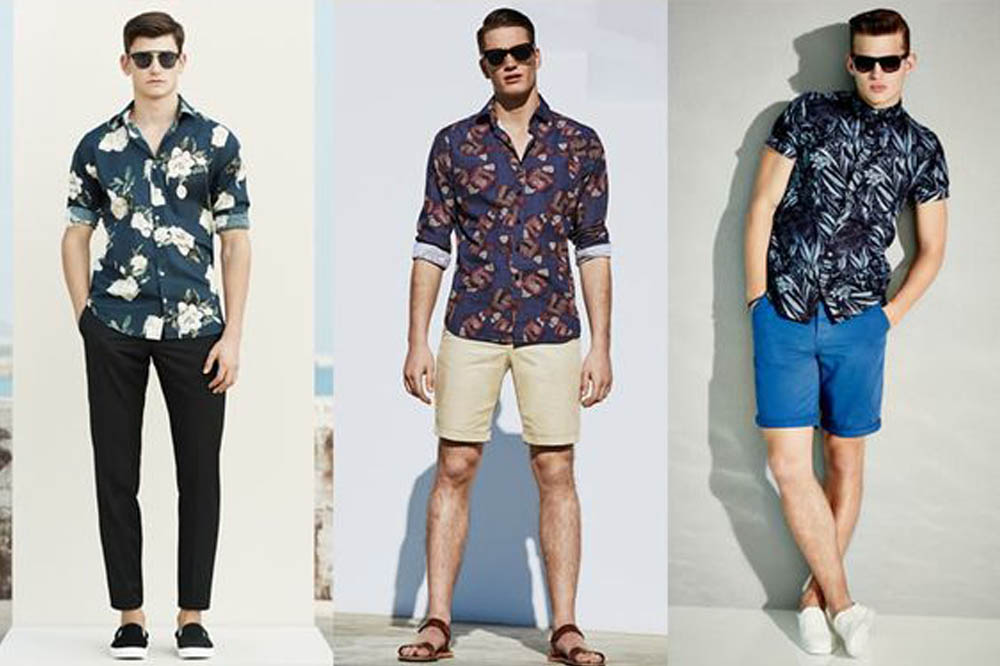 Patterned shirts may prove to be more challenging for the average Joe. However, set against a masculine navy, black, or blue base, the shirt brings forth the impression of a confident metrosexual.
Give your boyfriend some style courage by letting him in on the open secret that there's little else sexier than a man that exudes confidence. And perhaps, go with a less intimidating, smaller-sized print if he's less adventurous.
A well-tailored suit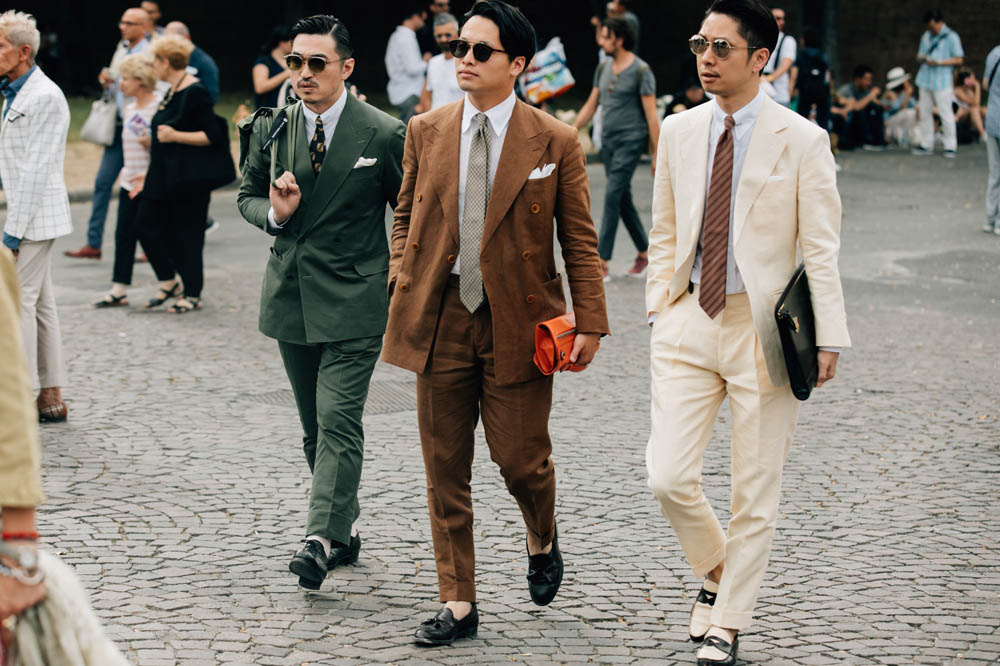 A well-fitted suit that flatters most comes with a generous lapel, giving the impression of broad shoulders, a tapered waist, and better posture.
The humble white t-shirt and jeans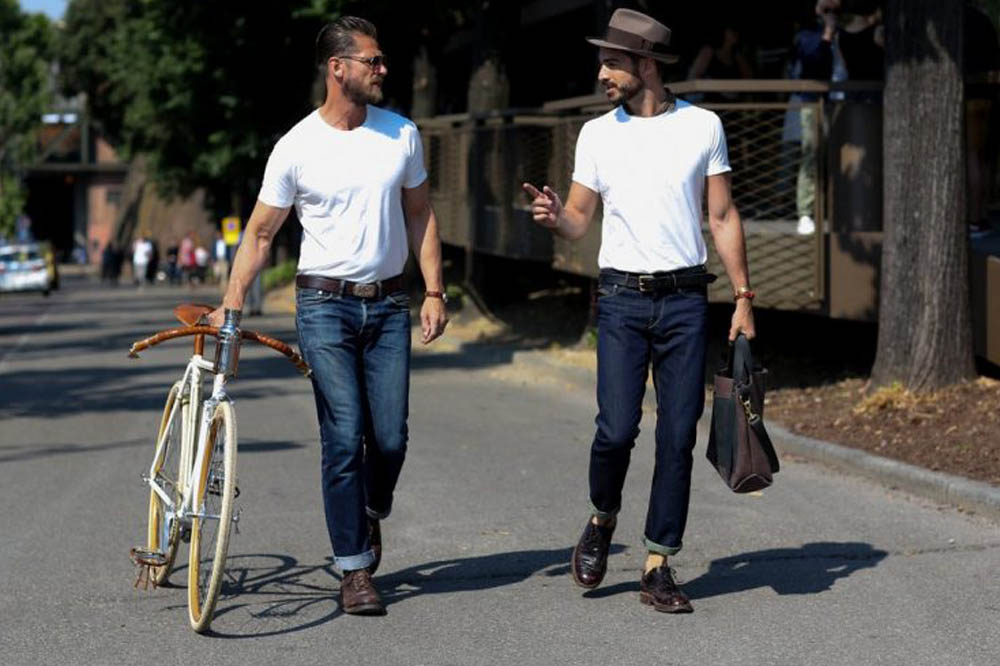 Lead him towards trying out smart casual on your brunch dates. The dapper t-shirt tucked in jeans and covered shoes combo is an easy stab at being laid-back and elegant despite our blazing tropical weather.
Cuffing them to show the ankles also elongates the overall body proportion so your boyfriend appears taller. This works best with low-cut shoes, such as brogues and sneakers, which highlight a slight display of skin.
3. Encourage him when he makes an effort
Most men respond best when you frame things with praise; they want you to know that they do love to make you happy.
So if he makes an effort to dress well on date night, mention how handsome he looked on that day. But exercise some caution, lest you tread onto backhanded compliments' territory.
Do say:
"Seeing you in that new shirt when we had dinner that evening reminded me of the day I fell so hard for you."
Don't say:
"If only you looked that good every day, then I wouldn't have secondhand embarrassment whenever we meet my friends."
Singapore Men's Fashion
It's a known fact that looking good boosts your overall well-being in every way. So take the love of your life with you on the journey towards living your best life together.
If all else fails, there are plenty of places to donate his clothes for a greater cause (just sayin').
Also read:

Cover photo courtesy of Audrey Lim