Bread Furniture Collection
One positive side of growing up and earning your own money is that you can spend it on anything you want — even if it's something as wacky as bread-themed furniture. Yup, Japanese furniture brand Rakuten has a sofa bed, floor chair and cushions adorably shaped like slices of bread. Now you can loaf around in the comfort of home while looking like a snacc.
Sofa bed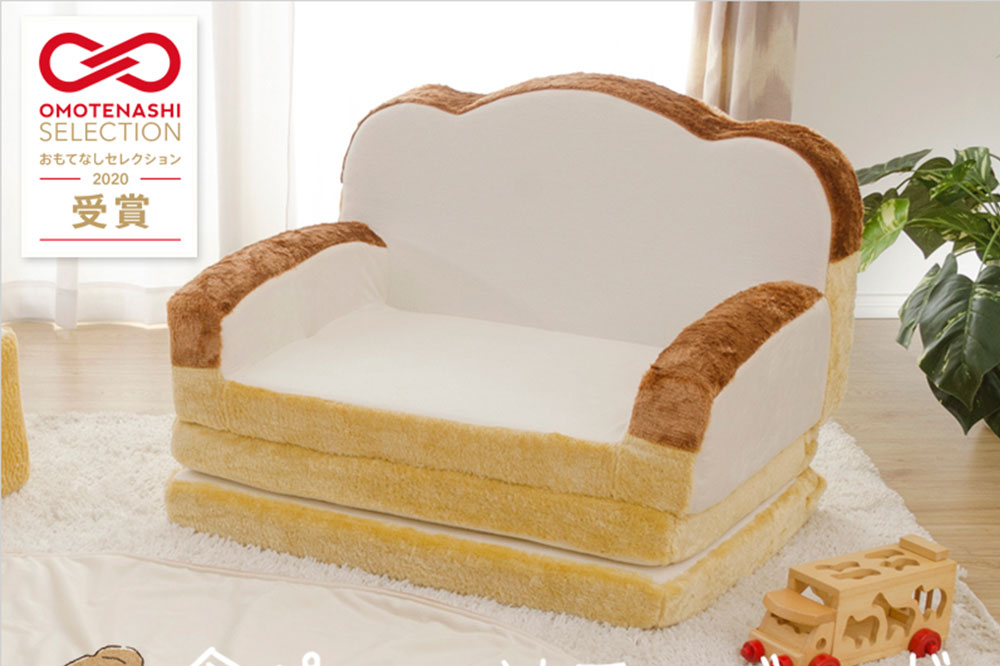 The bread sofa bed is designed like stacked bread, complete with a line of brown "crust" on the backrest and armrests. It's made with low-resilient urethane, which FYI, is gentle on the body. It'll make you feel as if you're sinking into a giant piece of actual bread.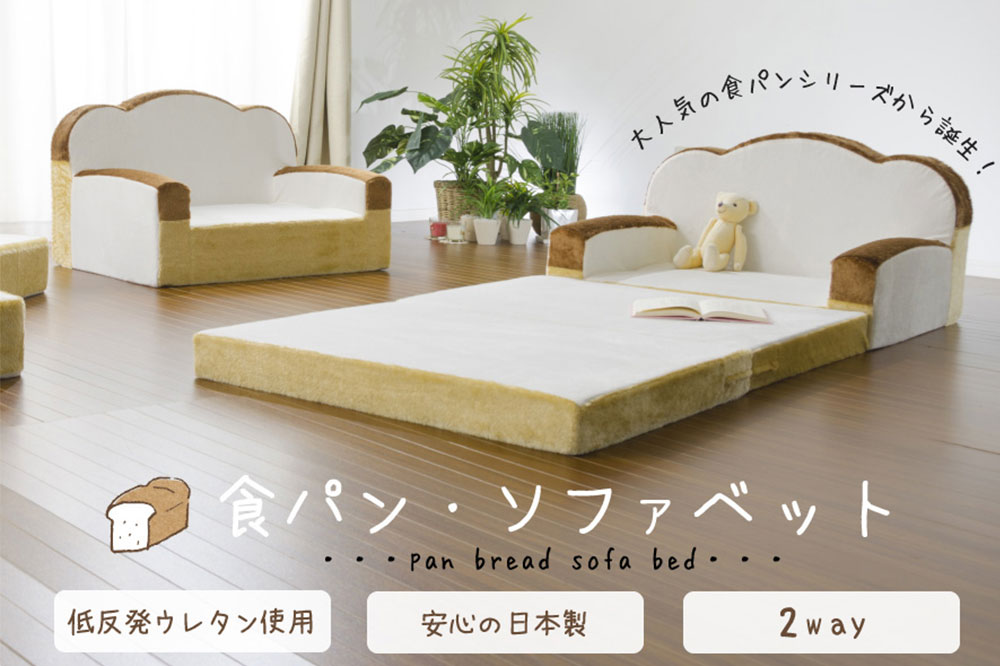 The sofa bed can be conveniently opened up to reveal a mattress that is 178cm long. Bread lovers can now nap in and live their dreams of being one with this fluffy loaf. 
It's retailing at ¥19,990 (~SGD$191.67).
Chairs and cushions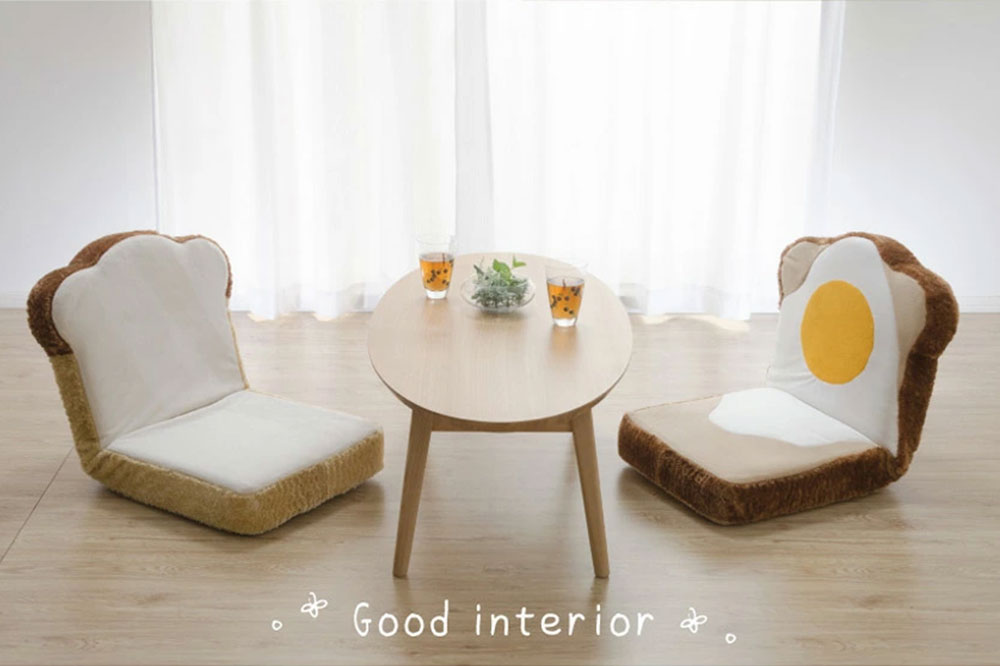 Rakuten also offers bread-shaped floor seats with a backrest to enjoy a chill afternoon tea break on the floor. It's 54cm wide and 46cm high, adding zen Japanese vibes to your home. 
The chair comes in two colours of white and brown, retailing at ¥5,490 (~SGD$52.64) each.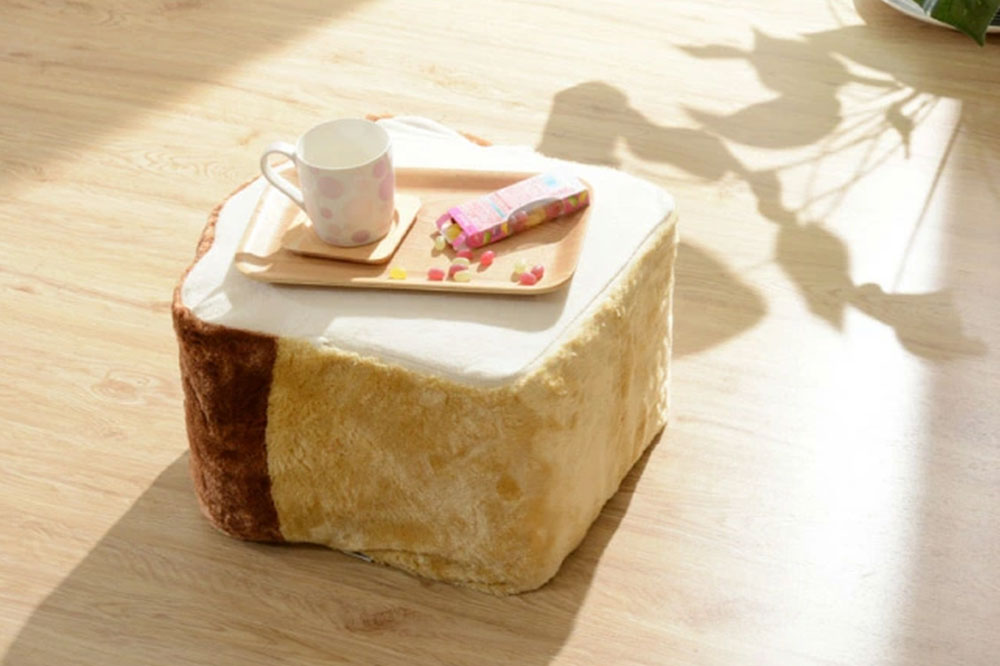 Match the bread chairs with this chonky bread cushion, which doubles as a tea table while you munch on your fave snacks.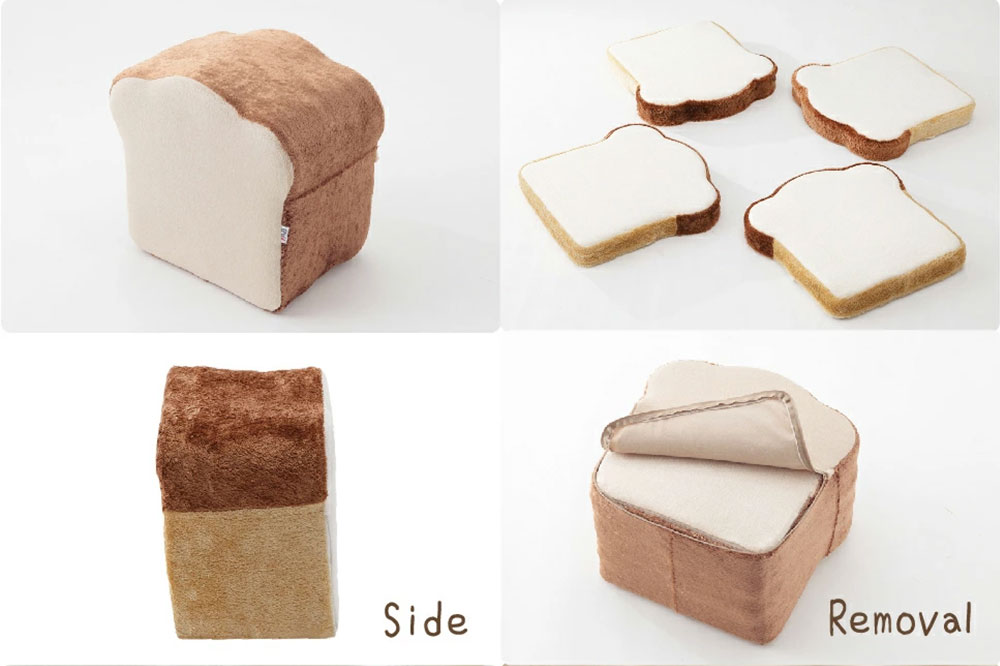 As if the bread cushion alone isn't cute enough, it's actually made up of four slices of bread compacted together. Remove the outer layer of the bread to "slice" the loaf into pieces, doubling as a unique floor seat for your guests.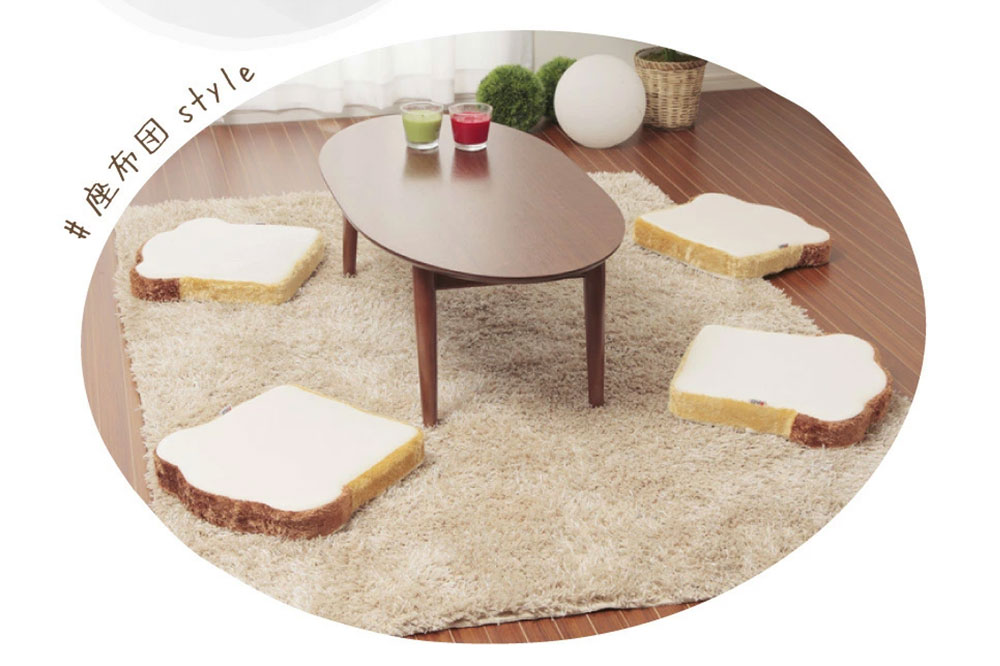 The sliced bread floor seats are thick and comfy, suitable for users of any age. It's perfect for minimalists who are looking to save space in their homes, since it can be easily stored away when not in use. 
The bread cushion is retailing at ¥6,790 (~SGD$65.10).
This Bread Furniture Collection From Japan Is All You Knead To Create Cosy Home Vibes
The full bread furniture collection is available to purchase on Rakuten's website, and you can get them shipped to Singapore via Buyandship, a freight forwarding service. 
For more unique bread homeware, check out this IKEA bread sofa that looks just like our HDB bread buns. 
All images courtesy of Rakuten.
Also read:
This Artist Designed Nike Air Sneakers With Cabbage & Bread So You Can Be A Snacc On The Go