Cabbage Nike Air Sneakers
As the fashion industry progresses, we're entering a world where items are made out of food. From fruit-themed handbags to food crocs, fashion has done it again with Nike Air sneakers made out of produce like cabbage and bread. 
'What is this Sasha?' is a collection created by 22-year-old Alexander Osipov from Russia, or better known by his username @canyaon on Instagram, who has been coming up with various designs for shoes through upcycling and include flowers, tea bags, ropes, and many more.
The design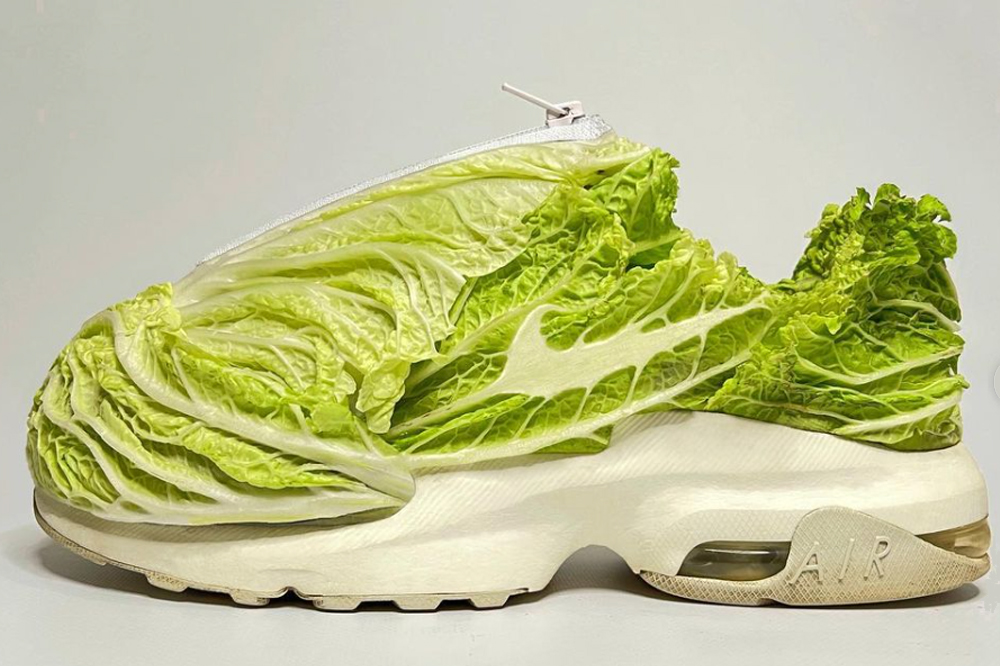 Source
Healthy living is definitely something that many of us struggle with. However, this design allows you to put it into practice… literally. 
The shoe is made with cabbage leaves in the shape of a Nike Air shoe. In addition, the creator even designed it to include the Nike logo at the side, making it look seamlessly part of the sneaker. With these, nobody can say you're not having enough greens.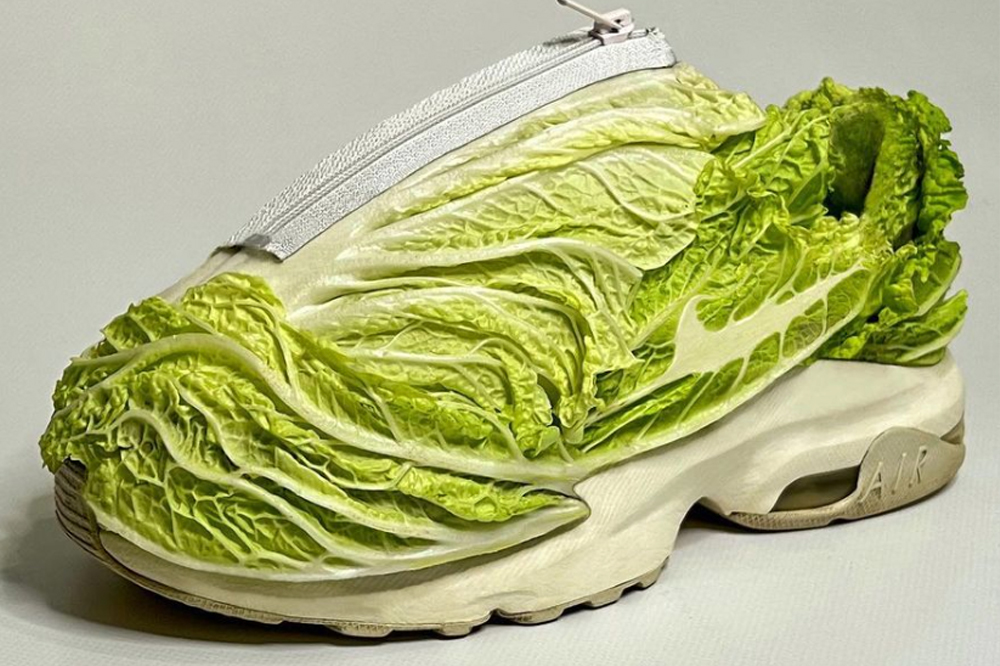 Source
If you peek further, you will also find a zipper on the top of the shoe. Perhaps it was included to ensure that no cabbage leaves fall off while you take a stroll. 
However, if you're not a fan of vegetables, check out this other food design.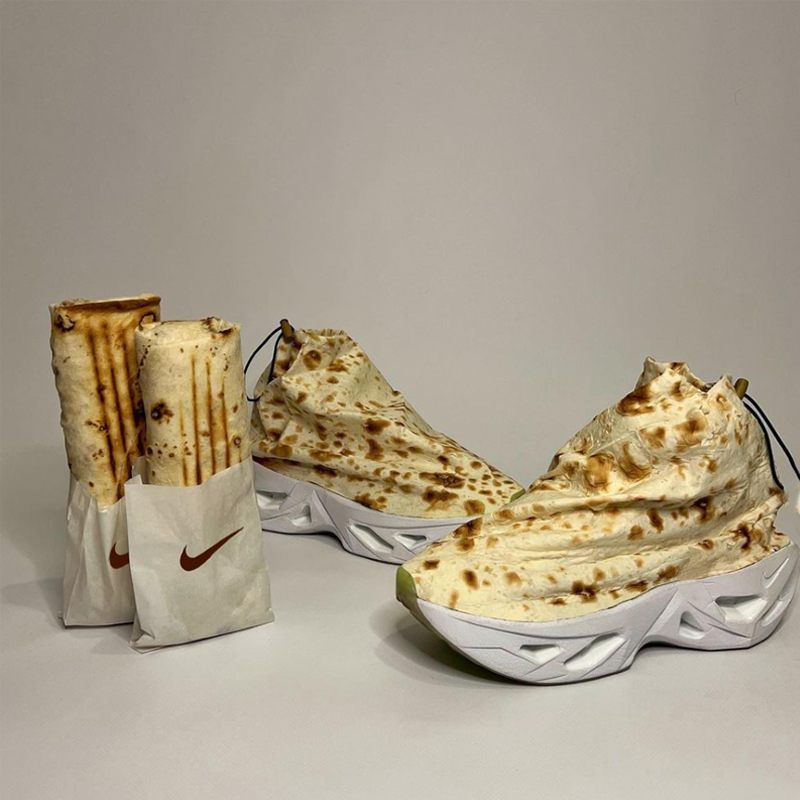 Source
Bread lovers, this is the shoe for you. Inspired by Iranian bread like naan, this design is perfect for days you're feeling low on carbs.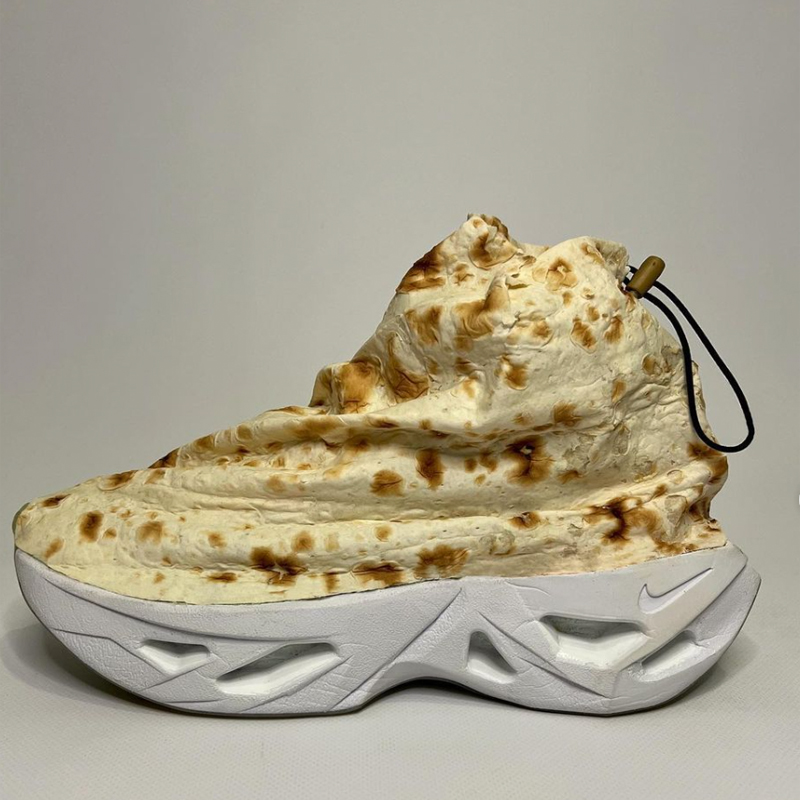 The bread seemingly wraps around your foot and is shaped like a rucksack, held together by a seal which you can use to make your shoe tighter or looser. It is also fitted to the margins of the shoe exactly and has a thick sole at the bottom, which includes the Nike logo. 
It looks so delicious, we won't blame you if you attempt a bite of it. 
Other designs 
Besides food, @canyaon utilises other items for his designs.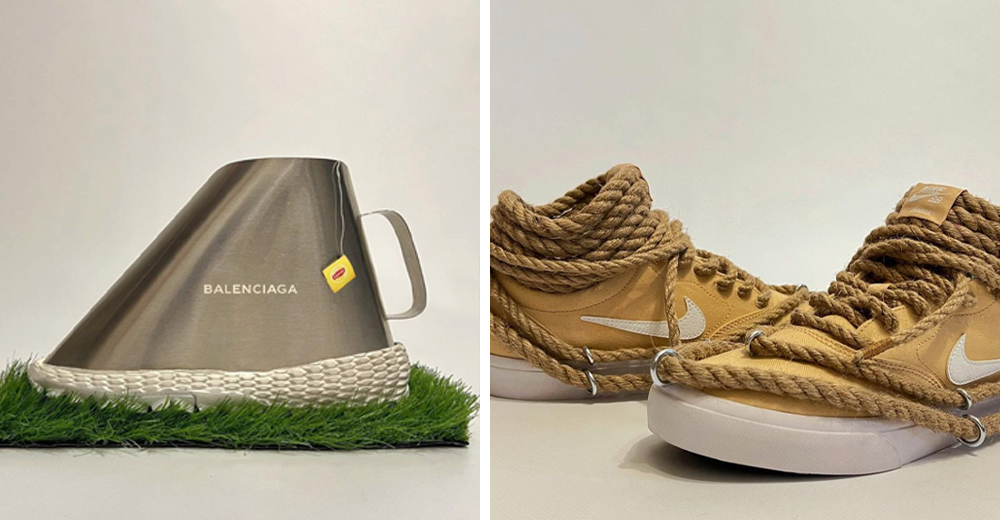 Other designs include one with a Balenciaga kettle and teabag, as well as ropes
Source, source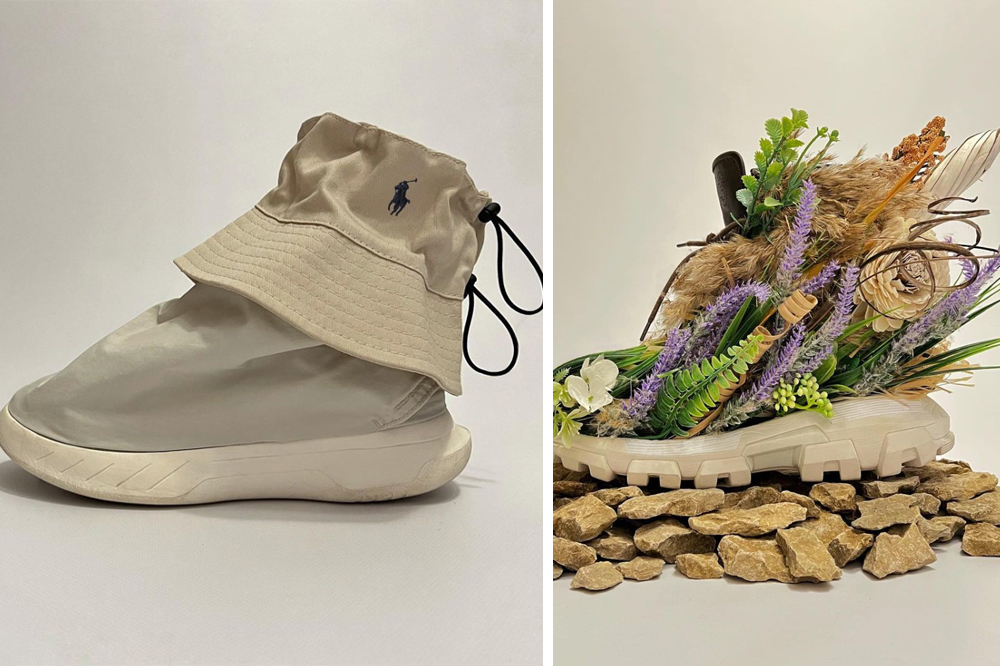 Check out these bucket hat and flower bouquet sneaker designs
Source, source
These mundane household items were transformed into chio sneaker designs, which prove that upcycling can be fun yet practical. 
These Creative Nike Air Sneakers Show That Almost Anything Can Be Transformed Into Beautiful Items 
Almost all of @canyaon's works were upcycled and reused to be made into something worth seeing. If you are interested in seeing more of his designs, head on over to Canyaon's Instagram to feast your eyes on his full 'What is this Sasha?' collection. Unfortunately, his sneakers are simply for aesthetics on Instagram and are not purchasable for now.  
All images are courtesy of Canyaon's Instagram. 
Also read:
This Japanese Artist Creates "Crocs" Made From Food Like Sushi & Bread So You Can Look Like The Snacc