IKEA Loafa Bread Sofa
While it is nice to indulge in fancy baked goods, the hunger-inducing wafts from bakeries under HDB blocks make us want to pick up some traditional bread sometimes. Not only are the bread affordable, but they also give many a sense of childhood nostalgia. 
If you want to take your love for them to the next level, IKEA might be releasing a bread-themed sofa that reminds us of these OG buns. Read on to find out more about this interesting sofa. 
The sofa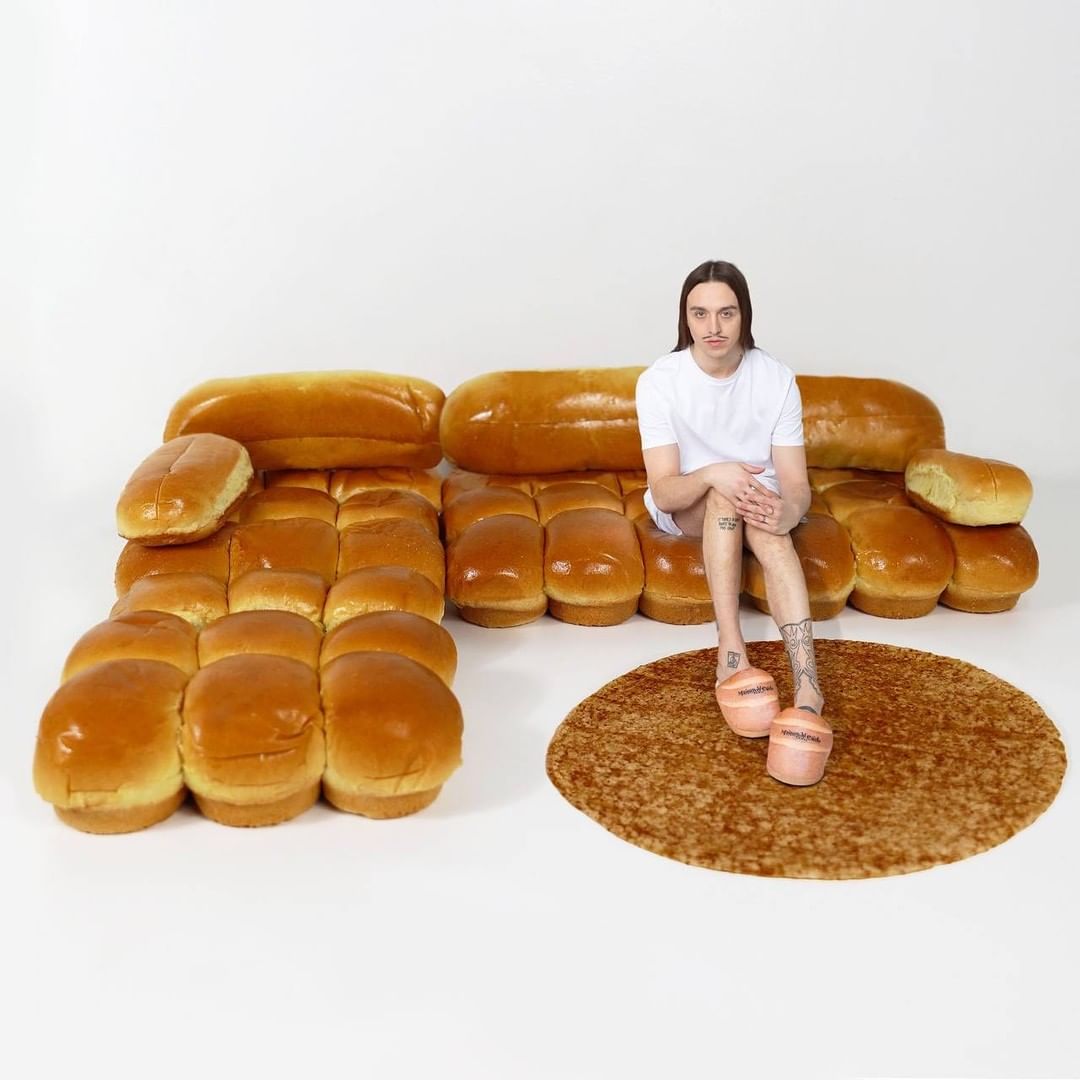 Tommy Cash wearing his pair of bread-shaped slippers
Source
For those who are curious, it is Estonian rapper, Tommy Cash, who came up with this unique yet ridiculous design. This is not the first time he has worked with bread-inspired novelty items as he also released a pair of bread-shaped slippers back in March 2021.  
Known as Loafa, the L-shaped sofa is made from loaves of "bread" that bring to mind roti john buns. The glossy appearance also adds to the realistic factor, similar to how the actual buns are. The sofa even has proper backrest, armrest and sufficient space to fit your kakis when they come over for the next gathering.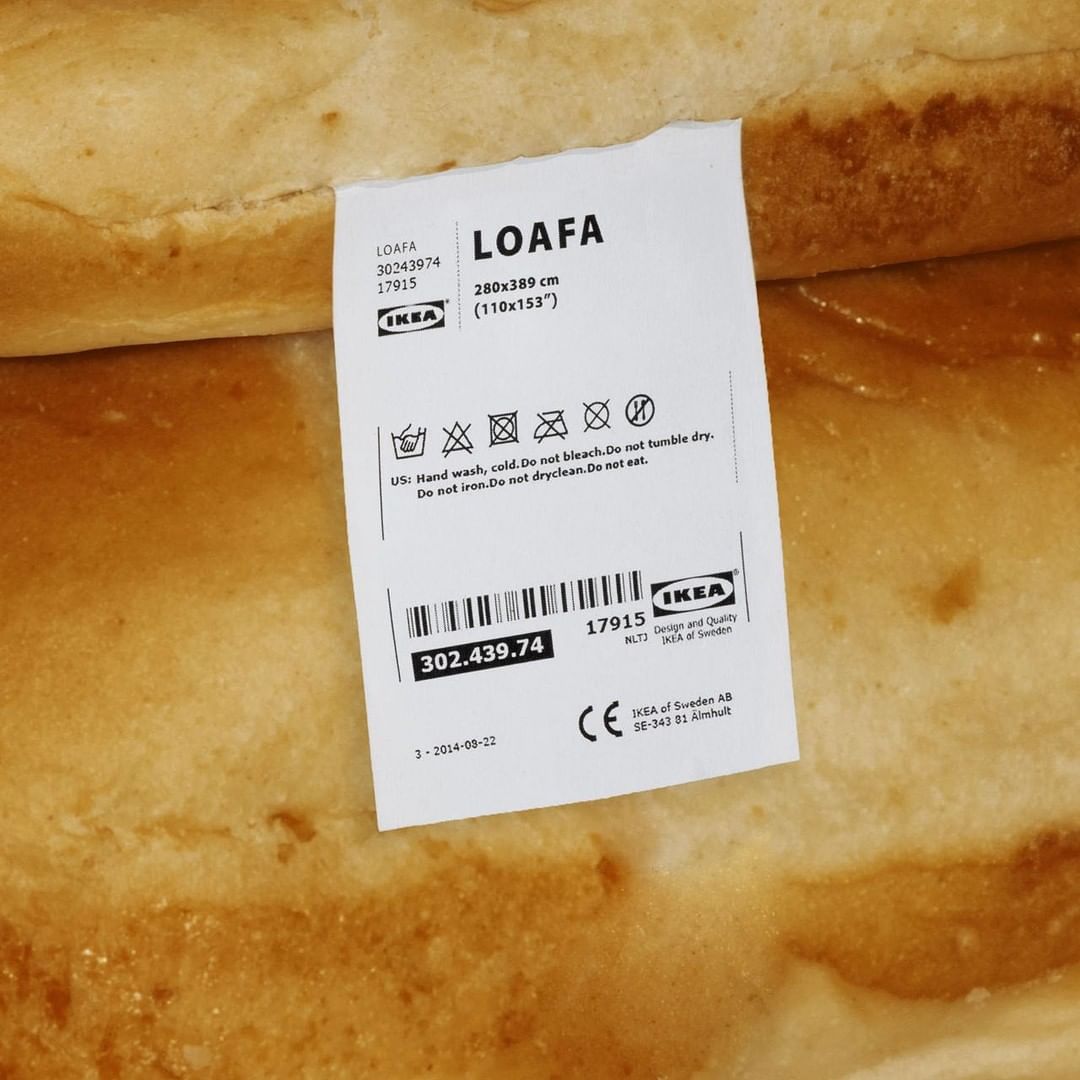 Source
Closing in on the details, the 280cm x 389cm sofa even has a tag that warns "Do not eat" ‒ a disclaimer for those who might mistake it as real food. 
Tommy Cash mentioned on Instagram that IKEA would begin the production of Loafa if his post received more than 10,000 comments.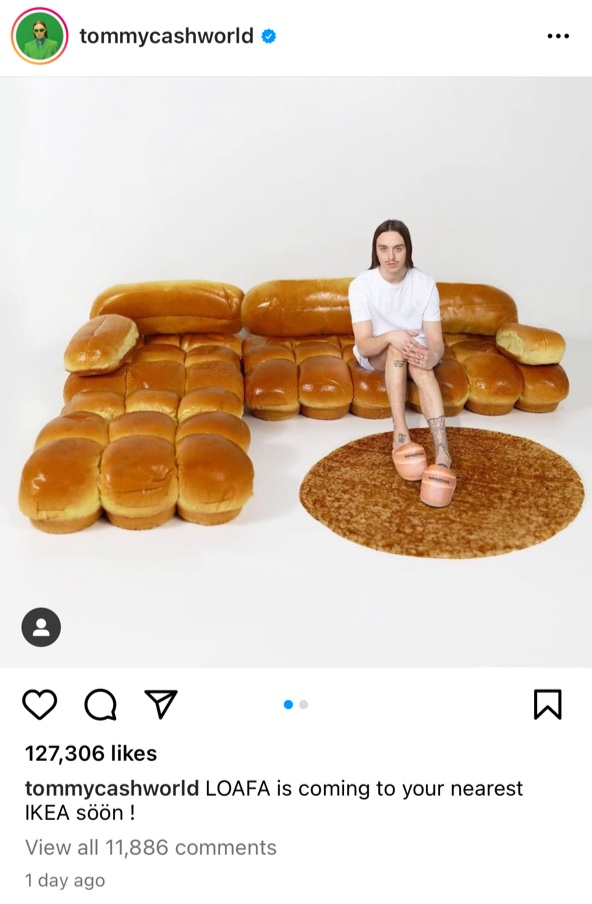 Source
Seeing how the target was accomplished quickly, he later updated his caption and revealed that "LOAFA is coming to your nearest IKEA soon." Although IKEA has yet to make any official statement, perhaps we will get to see the Loafa IRL in no time. 
Bread Lovers Can Look Forward To This Bread-Themed Sofa From IKEA
While it is unsure when IKEA will be dropping Loafa, bread lovers can possibly look forward to owning this piece of bun-licious sofa in the future. For more creative pieces by Tommy Cash, you can visit his official Instagram. 
Also read: 
These Realistic-Looking Food Bags Come In Designs Like IKEA Meatballs So You Can Look Like A Snacc