BTS x Gojek
If you're an ARMY who is devastated over the recent news of BTS going on a group "hiatus", the good news is that you can now cheer yourself up with a BTS-themed ride from Gojek. The unexpected collaboration between the worldwide famous band and the ride-hailing app was introduced today, in conjunction with the group's 9th anniversary.
The collaboration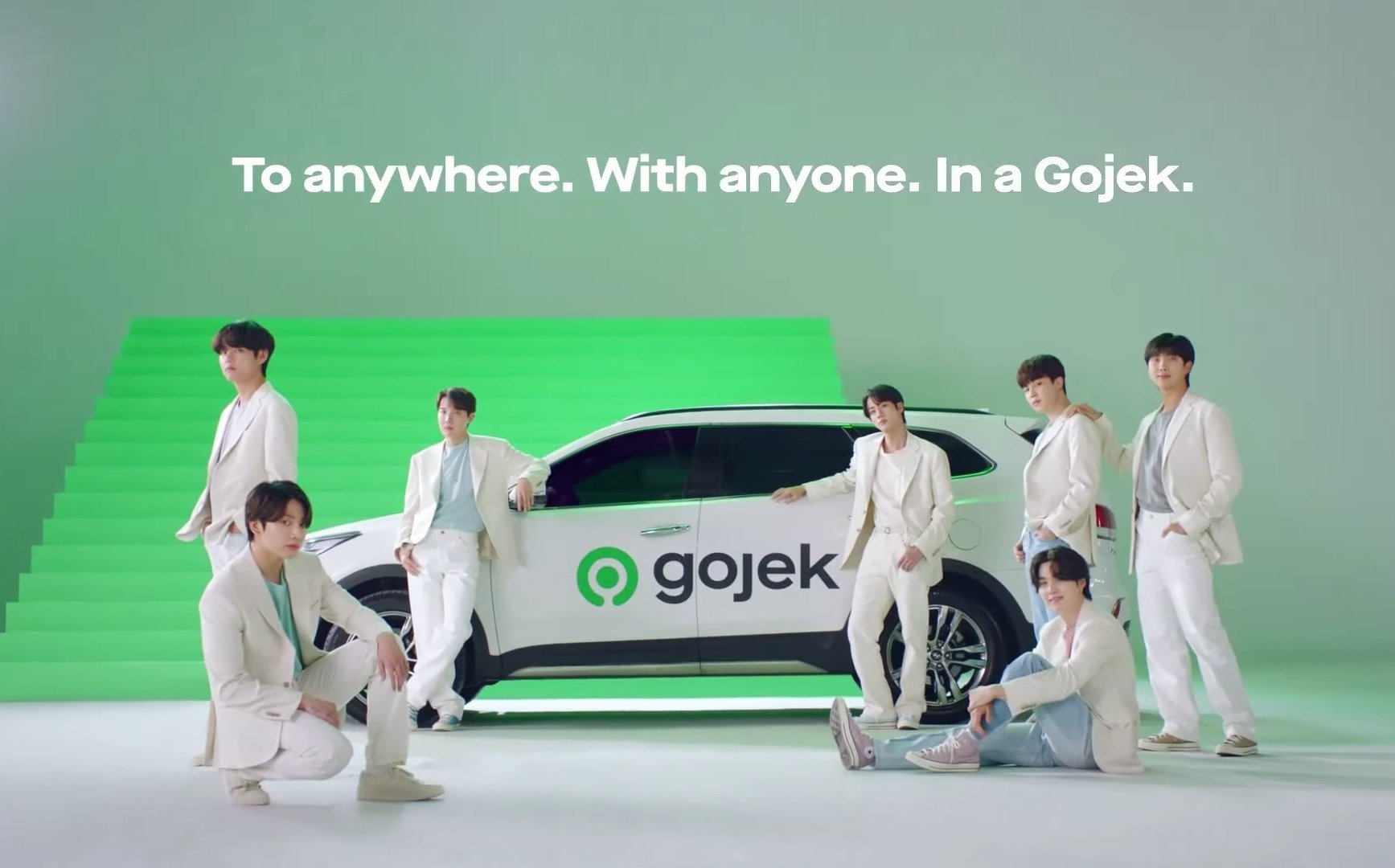 Source
Gojek pushed out the advertisement for this collaboration and fans went crazy over the big news, especially since no one even saw it coming.
The new commercial shows the members booking and waiting for their ride to arrive, with chat rooms that include references like "Worldwide Handsome" — a term made popular by BTS member Jin.
You can watch the full commercial here.
As part of the collab, enjoy up to $3 off your rides to any shopping malls in Singapore using the code "GOTOMALLS". Each redemption entitles you to 2 vouchers, saving you up to $6 as you make shopping plans this month.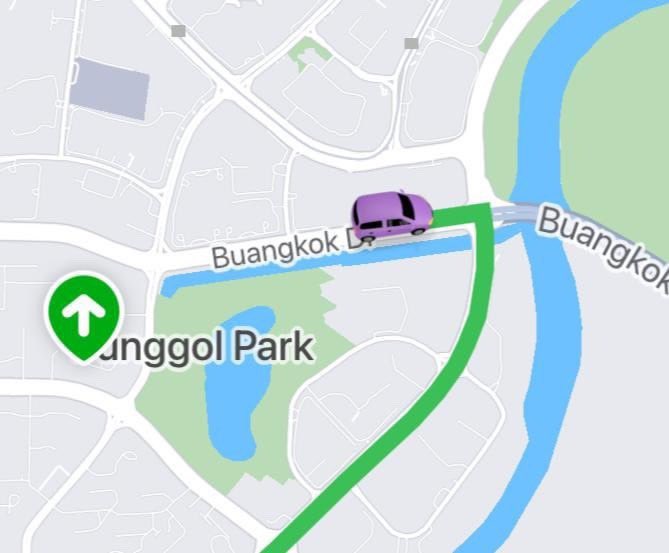 Source
What's more, selected Gojek vehicles around Singapore will also be BTS-themed and the app now features purple car icons, in place of the green ones from before, as the colour is symbolic between ARMYs and BTS. Make sure to snap some pictures if you manage to get one of these limited edition cars for your next booking! 
Fans' Reactions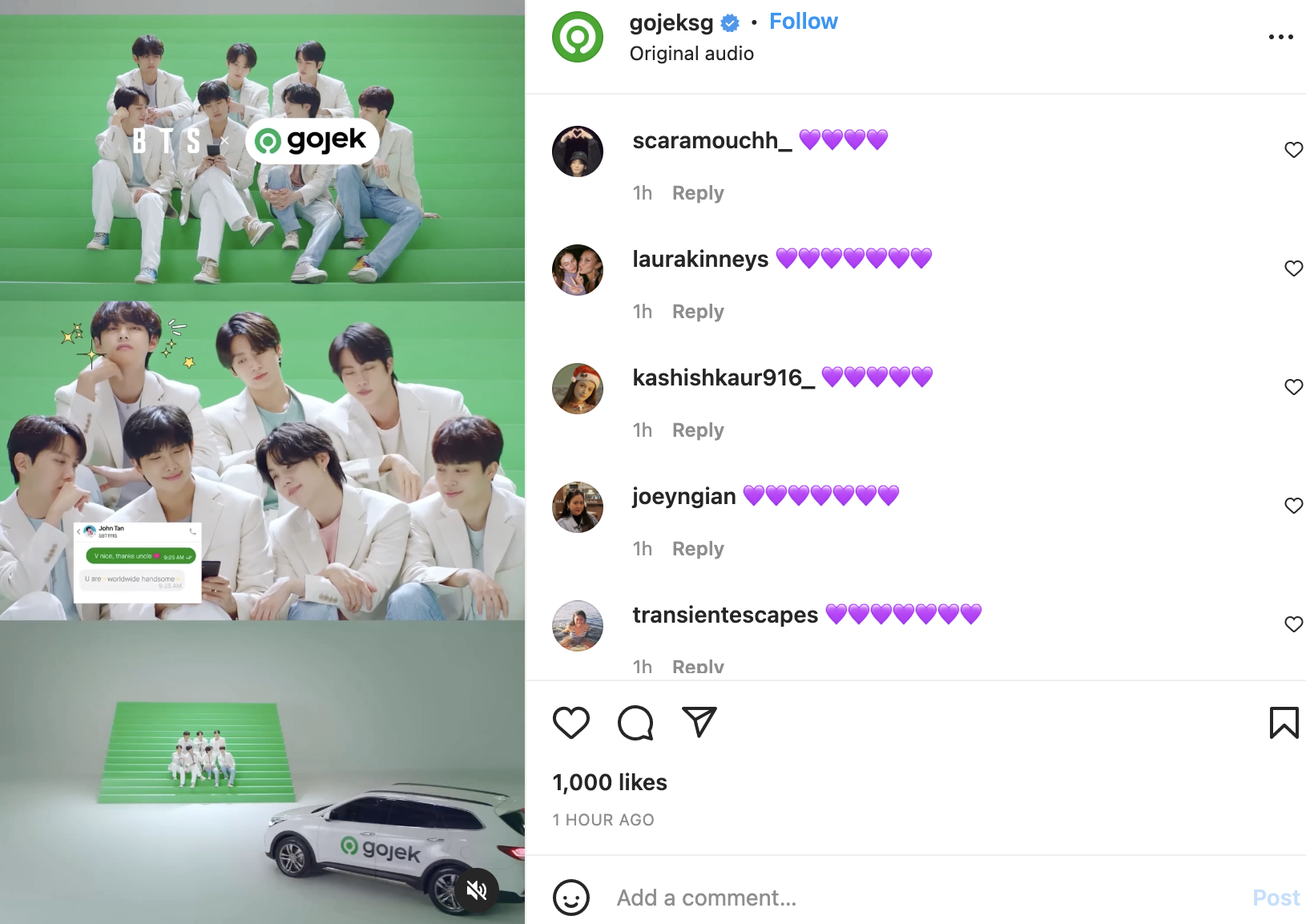 Source
The comment sections for both the official Gojek Instagram page were flooded with purple hearts from the fans and positive comments expressing their joy towards the collaboration upon the announcement.
ARMYs over on Twitter were also elated over the news and tweeted memes and jokes. Check out some of them below.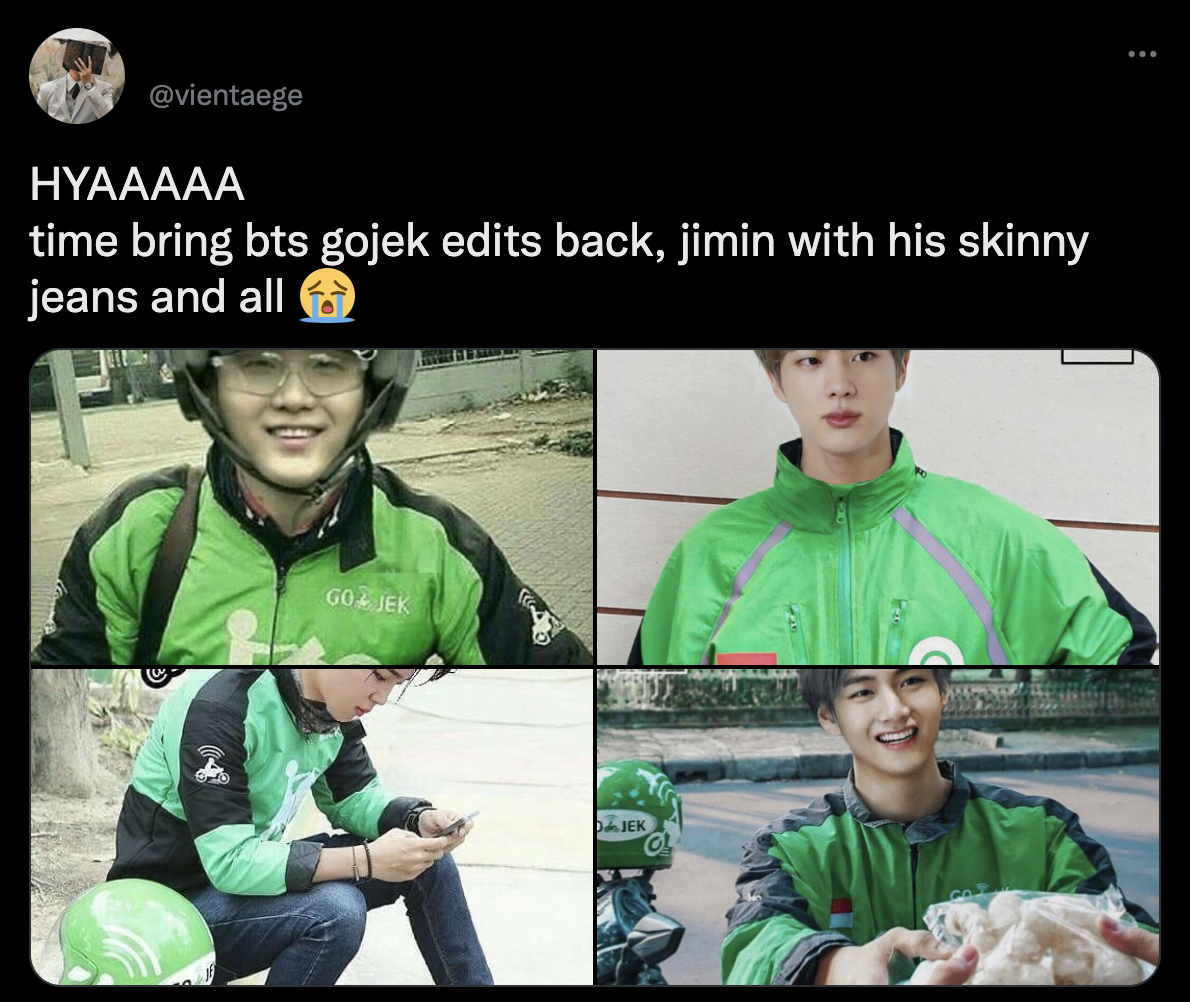 Source

Source

Source
Aside from the overwhelmingly positive response from the fanbase, many were also pretty confused over this collaboration, given that it takes a huge sum of money to even get BTS in a commercial.
However, it turns out that Gojek merged with Tokopedia, an Indonesian tech company that BTS has worked with multiple times before, in September last year – hence the BTS x Gojek campaign.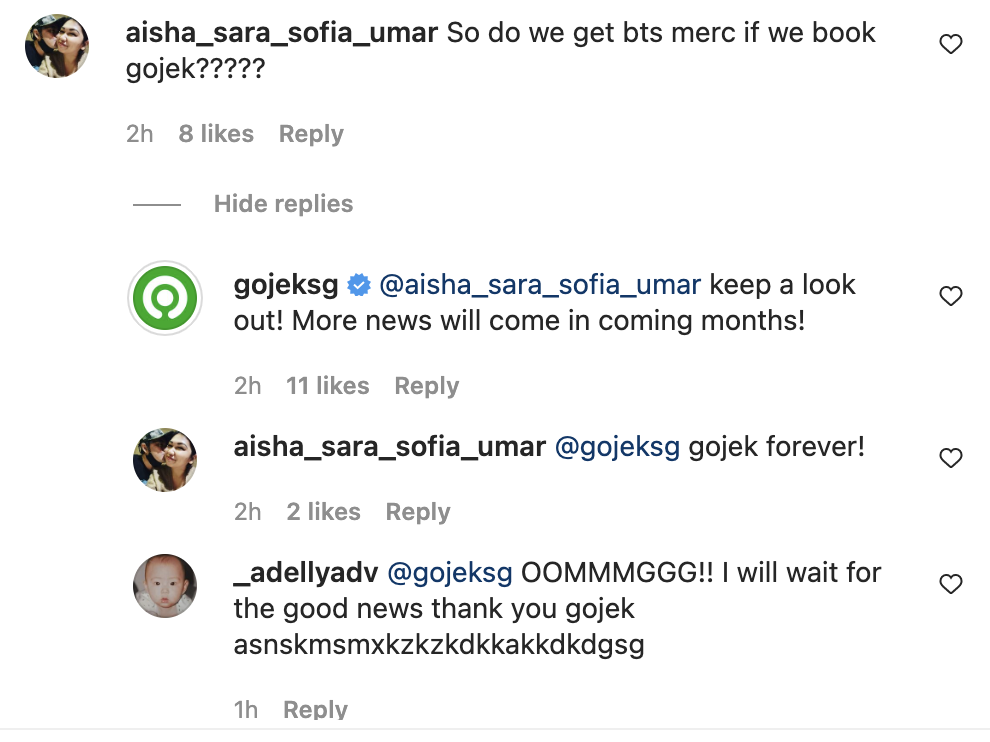 Source
According to Gojek in response to a comment from an Instagram user, it seems like the brand also has even more surprises up its sleeve in the coming months.
The BTS x Gojek Collaboration Gets You To Your Desired Magic Shop So You Don't Have To Run To It
With a little help from BTS, you can now treat yourself to a day of relaxation and retail therapy and cheer yourself up over news of the band's break by using the code, "GOTOMALLS", and remind yourself that "Life Goes On".
Also read:
This 35-Year-Old Singer Doubles As A Deliveroo Rider To Build A Better Future For Her Family Of 6