BTS Meal Face Masks and Lingerie 
The internet's creativity knows no bounds. If you thought the BTS Meal sneakers were absolutely "fire", then be prepared to get absolutely floored by these new designs. Taiwanese model and artist, @as22434ling, has turned the packaging of the fresh McDonald's collaboration into customised BTS Meal face masks, lingerie and purses. 
The designs are a show of love for the Bangtan Boys from Ling, an ARMY herself. Read on to find out more about the eye-catching items that will give you your daily LOL. 
BTS Meal lingerie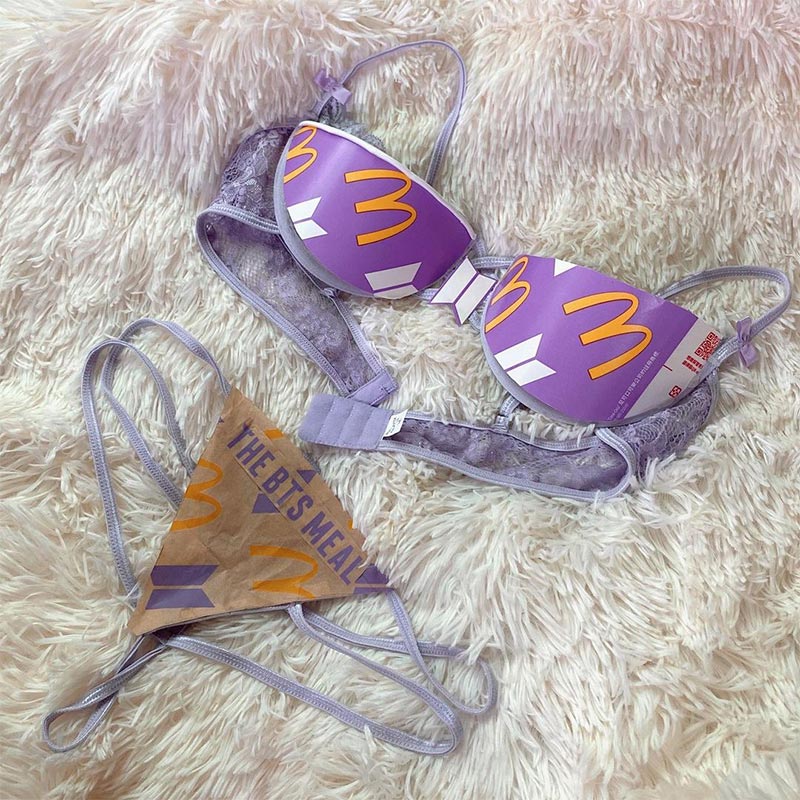 Ling's BTS Meal lingerie comes as a set comprising a bra and thong. The bra is constructed with cut-outs of the meal's drink cup, while the BTS logo is pasted in the centre. On the other hand, the thong is made out of the BTS Meal takeaway bag. Singaporean ARMYs, who else is still salty that we can't get the bag here?
Demonstrating her true ARMY spirit, Ling chose a matching purple bra and thong for the base. If you like provocative fashion, you'll certainly be crying borahae (or "I purple you") at this BTS Meal lingerie.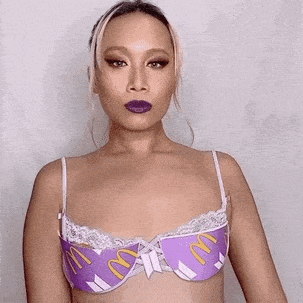 Like how some might keep their phone in their bra, Ling's design lets you conveniently store your BTS Meal nuggets for easy access. 
Wearing this lingerie might score you some points if your date for the night is a fellow ARMY. A glimpse of it might even make him go "oh my my my!". 
Also read: 
The New BTS Pop-Up At Funan Is Now Open For ARMYs To Get Butter-ed Up With Exclusive Merch
BTS Meal face mask and purse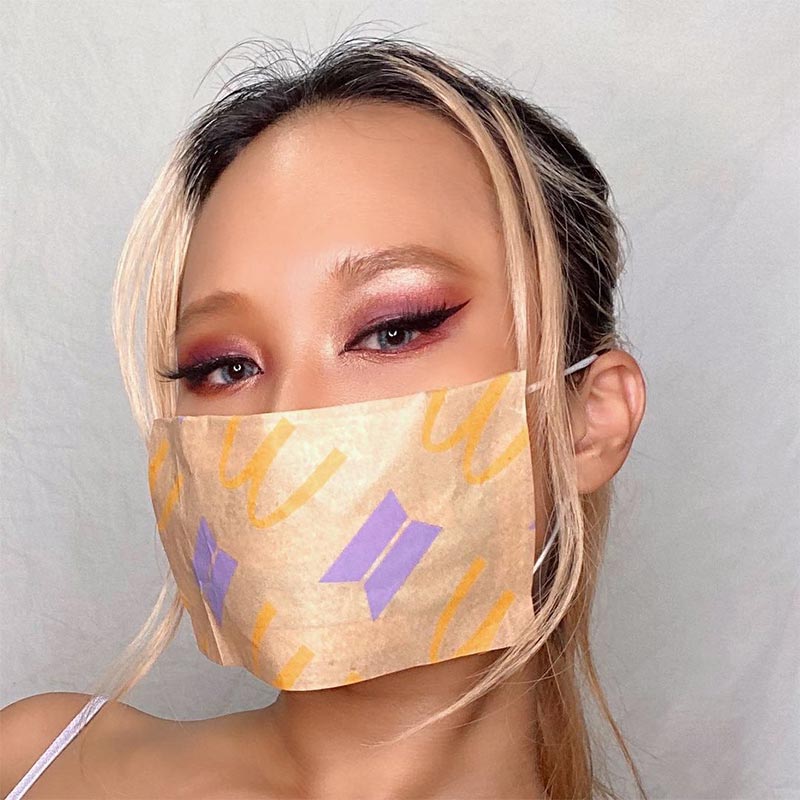 The BTS meal takeaway bag gets maximum mileage with Ling's design. Apart from the thong, the takeaway bag is used to construct a face mask. As much as we would like to think BTS can protect us from COVID-19, we're not too sure if this design has the filtration capacity of a proper face mask.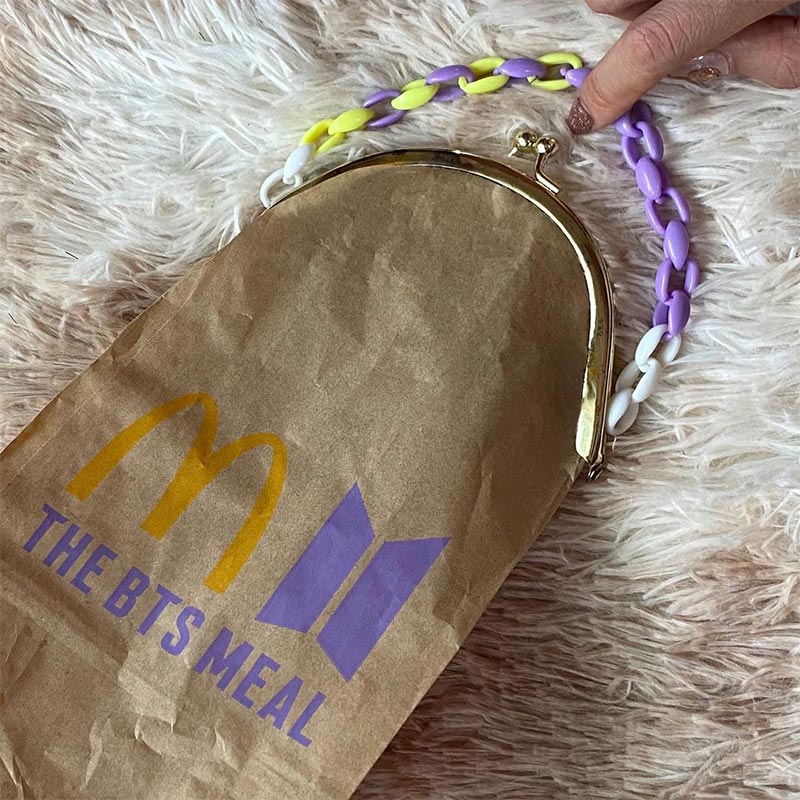 To round out her Bulletproof Boy Scout ensemble, Ling also created a purse out of the takeaway bag. It's even complete with a chain strap and a golden clasp. 
These Customised BTS Meal Lingerie And Face Masks Are A Sexy Tribute To The Band 
Major props to Ling for the designs of her BTS Meal lingerie, face masks and purse. They are certainly creative, to say the least. For more of the model's hilarious designs, like her zong zi lingerie, be sure to follow Ling on Instagram. We can't wait to see what crazy and cool designs other ARMYs come up with in the weeks to come. 
All images courtesy of: Source
Also read:
These Custom Sneakers Made From The McDonald's BTS Meal Will Make You Keep Your Nugget Boxes