Food Crocs
We've seen food bags like a durian crossbody, but so far, shoes made from food are rather new on our fashion radar. Hailing from Japan, designer Daisuke has made his name on Instagram by coming up with a multitude of creative designs made from food ‒ including get this, Crocs. 
The design
Sushi is a well-known Japanese food and it seems like Daisuke decided to pay tribute to his country's dish with this Croc design.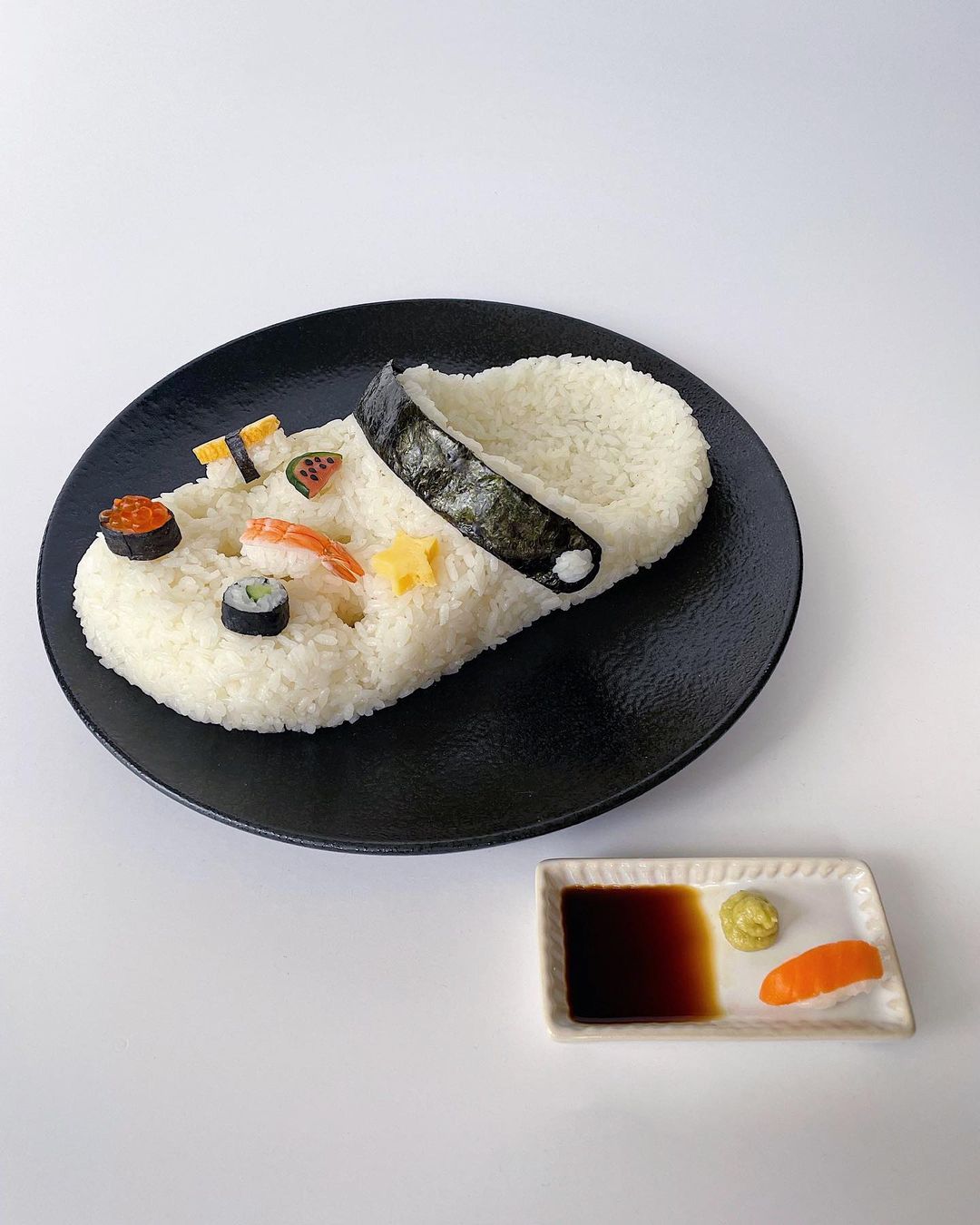 There is even a saucer with soy sauce and wasabi for you to "enjoy" the sushi Croc
Source
Made with rice, the Croc is shaped after the actual footwear and adorned with sushi "Jibbitz" like a star-shaped tamago, fish roe sushi, and cucumber sushi roll. If you're feeling peckish, you can even remove them and eat them IRL.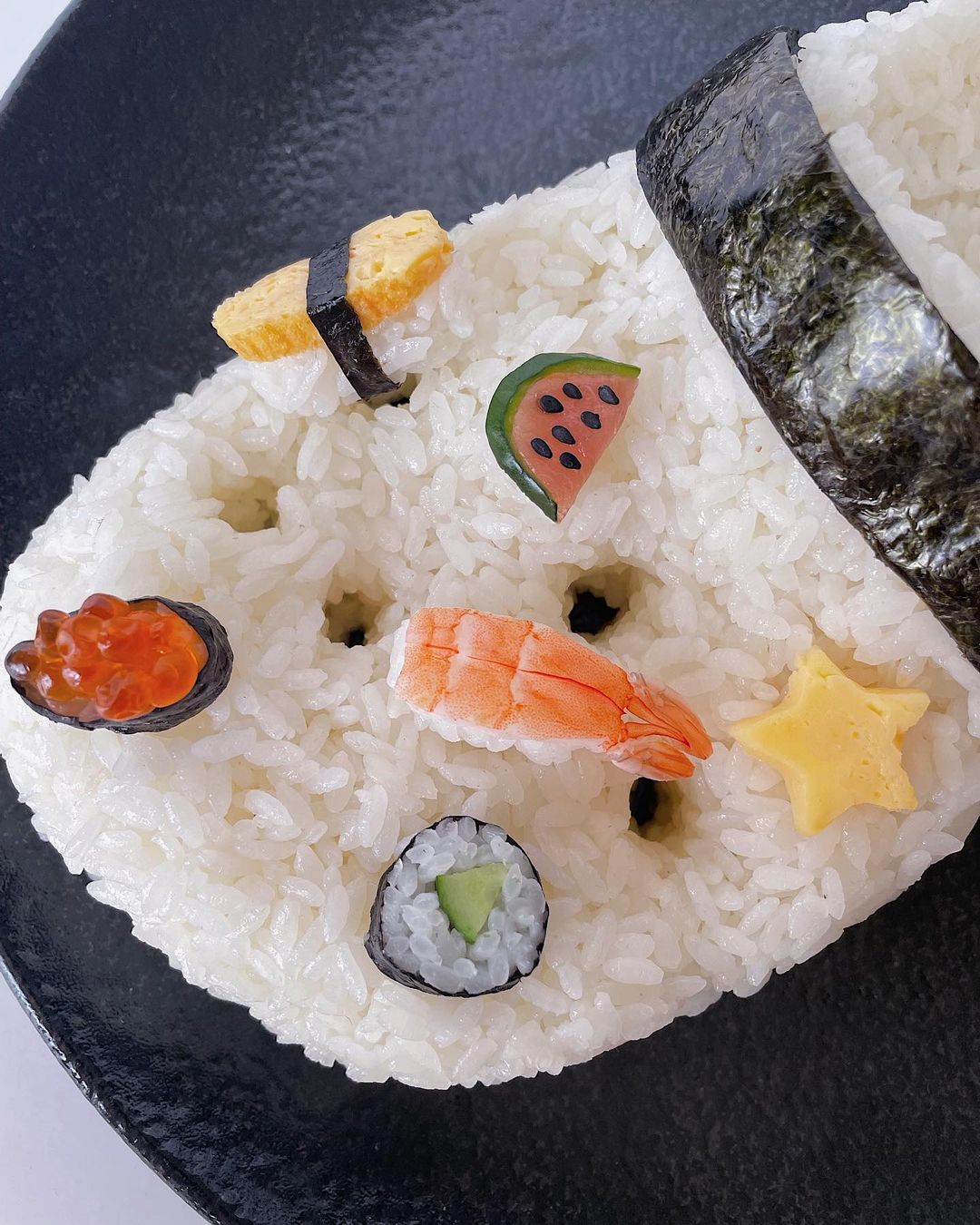 Source
Paying close attention to the details of Crocs, he also specifically made holes on the front section, mimicking those on the actual footwear. Note how Daisuke even highlighted the shoe strap with seaweed. 
The only flakes you would want in life are those of a pastry, and if you're a huge fan of croissant, check out the next Croc design.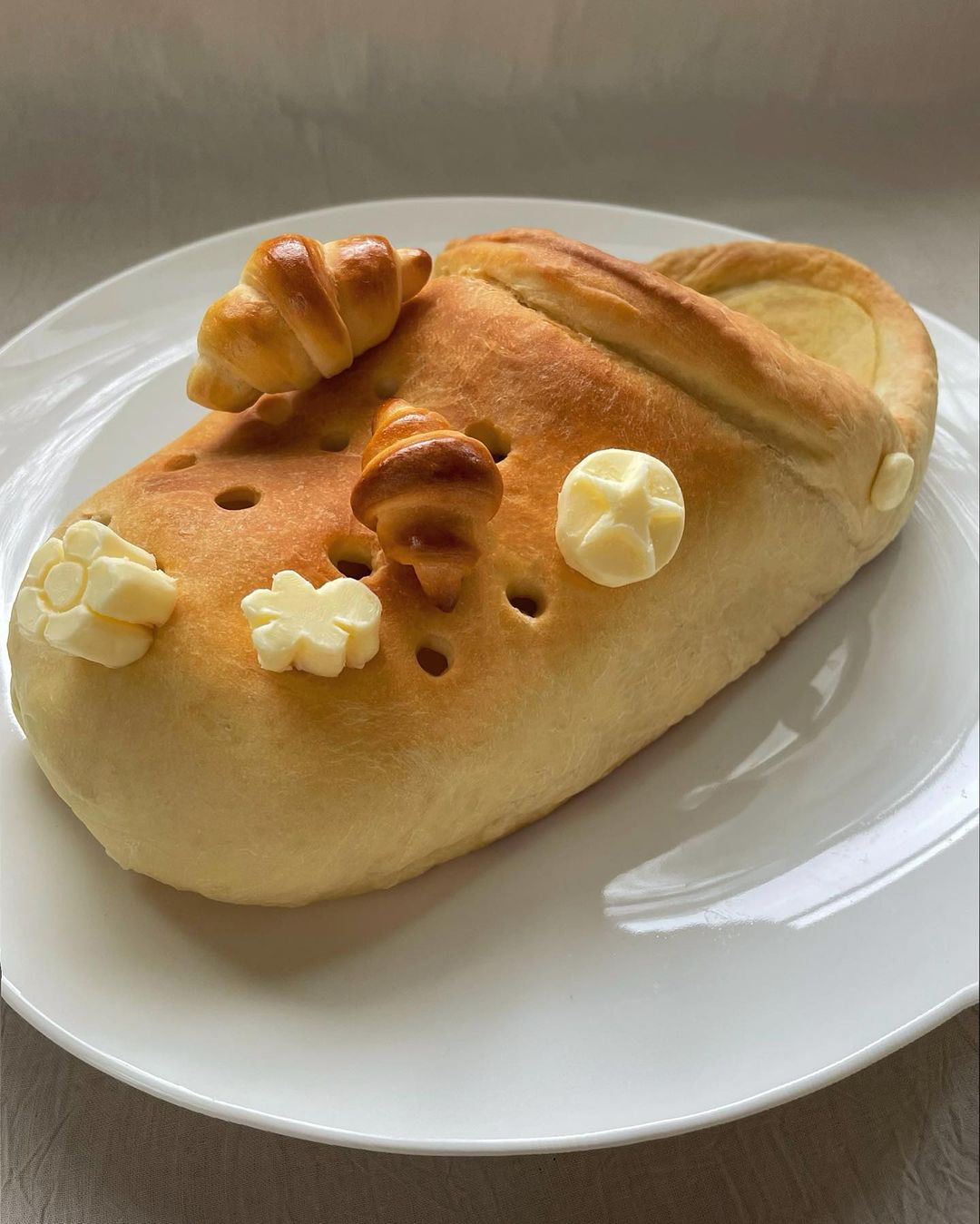 Source
Featuring mini croissants and butter pieces as unique "Jibbitz" pieces, this Croc pastry is probably the dream shoe for pastry lovers. Similarly, the Croc pastry takes after the silhouette of an actual Croc, and it is even perfectly "baked" with a golden brown appearance. 
As much as we want to wear these Crocs designs, note that they are not suitable for actual wearing, but to only express Daisuke's creativity.  
Other food-themed fashion items
Apart from coming up with one-of-a-kind Croc designs, Daisuke also enjoys making other fashion items from food. One includes Bottega Veneta's Intrecciato leather bag made from pasta noodles, and another also features The North Face's signature winter jackets made from bread. 
For more of his unique creations, be sure to check out Daisuke's Instagram. 
These Food Crocs Designs Show How Creative People Can Be
These food Crocs designs from Daisuke show how creative artists like him can be. Perhaps in the near future, he will come up with even more innovative designs to impress food lovers. 
Also read: 
Sanrio Now Has Giant Plushies Of Hello Kitty & Friends That Double As A Mattress To Nap Your Food Coma Away