Care Bears Skincare
When it comes to skincare products, there's no denying that Korea has some of the best. Korean skincare brand Banila Co is here to show us that our morning routine doesn't always have to be boring with their new Care Bears collection. By starting your routine with these bear-y cute facial cleansers, it'll guarantee to put you in a good mood for the rest of your day.
The collection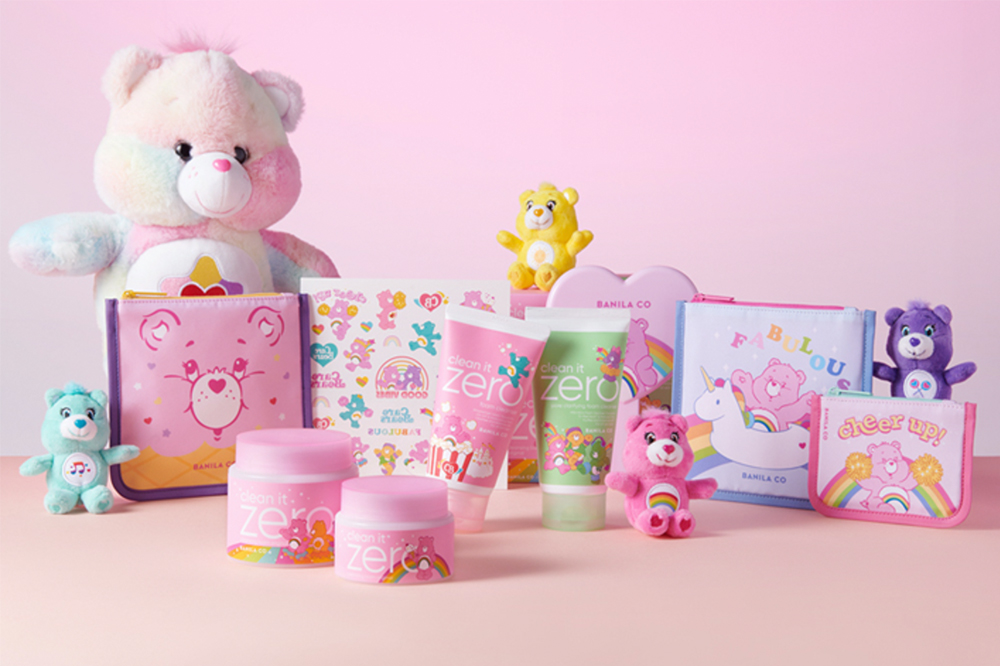 While Care Bears have always been a big part of our childhoods, it's hard to believe that these iconic characters have been around since the 80s. Timeless and magical, the bears are easily recognisable through the unique symbols on their tummies, aka Belly Badge. 
The Care Bears skincare collection features 2 main products — Banila Co's Clean It Zero cleansing balm and cleansing foam. They come in a colourful theme that perfectly expresses the bears' goal of bringing joy and love.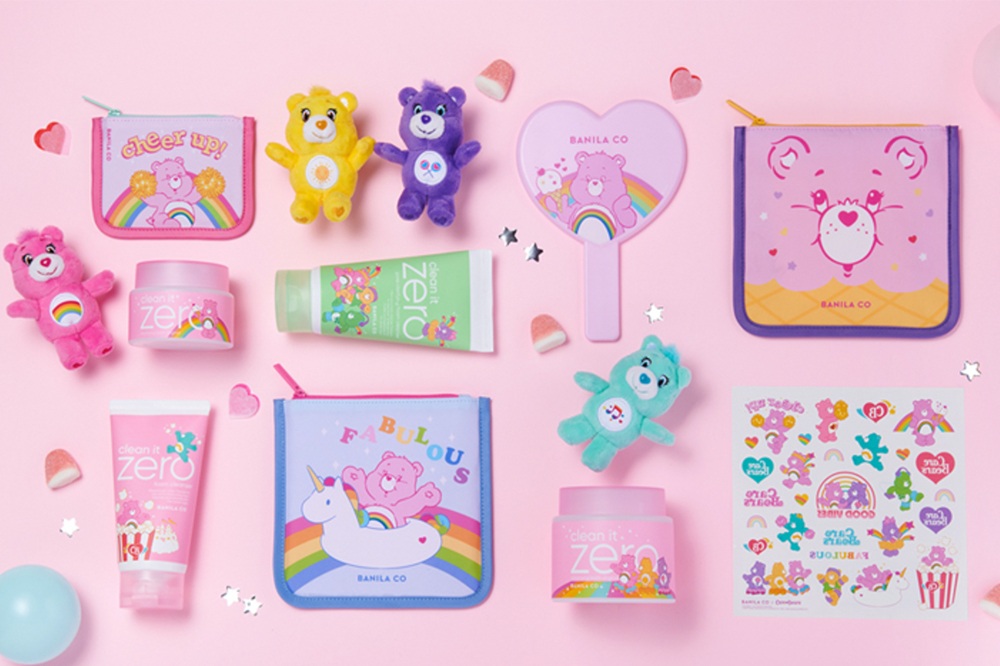 On top of the lovely skincare packaging that will make you go uwu, you can also purchase limited edition bundles that come with Care Bears accessories like pouches, mirrors and stickers.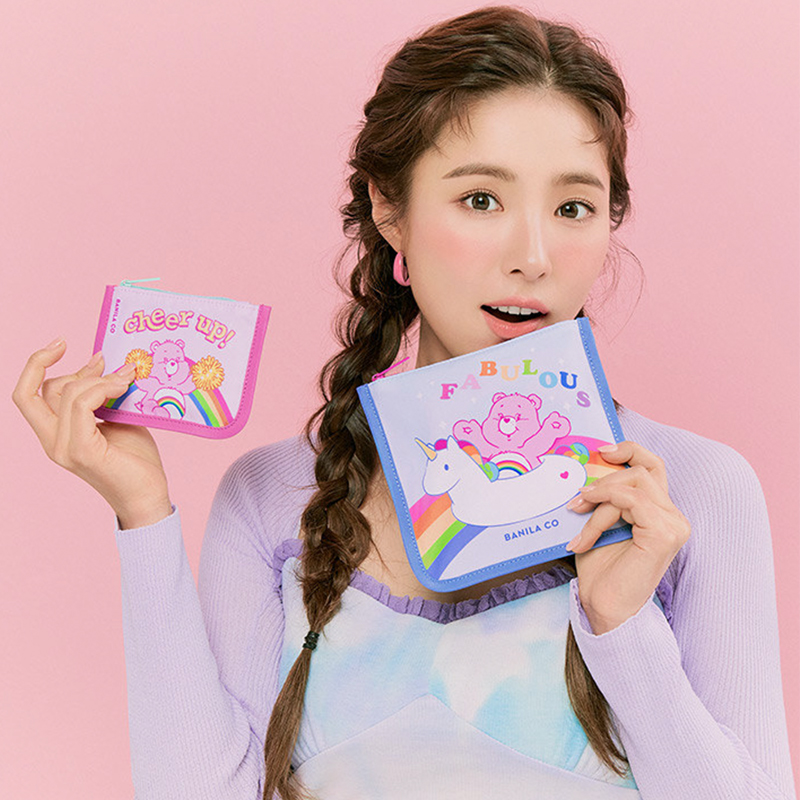 The pouches come in 3 different designs and sizes, each highlighting Cheer Bear with her rainbow Belly Badge. As a bear who hopes to brighten someone's day, these pouches can brighten yours with the words "cheer up!" or "fabulous" on them.
Also read:
DC Comics New Makeup Collection Is Perfect For Halloween So You Can Become Your Fave Hero Or Villain
Cleansing balm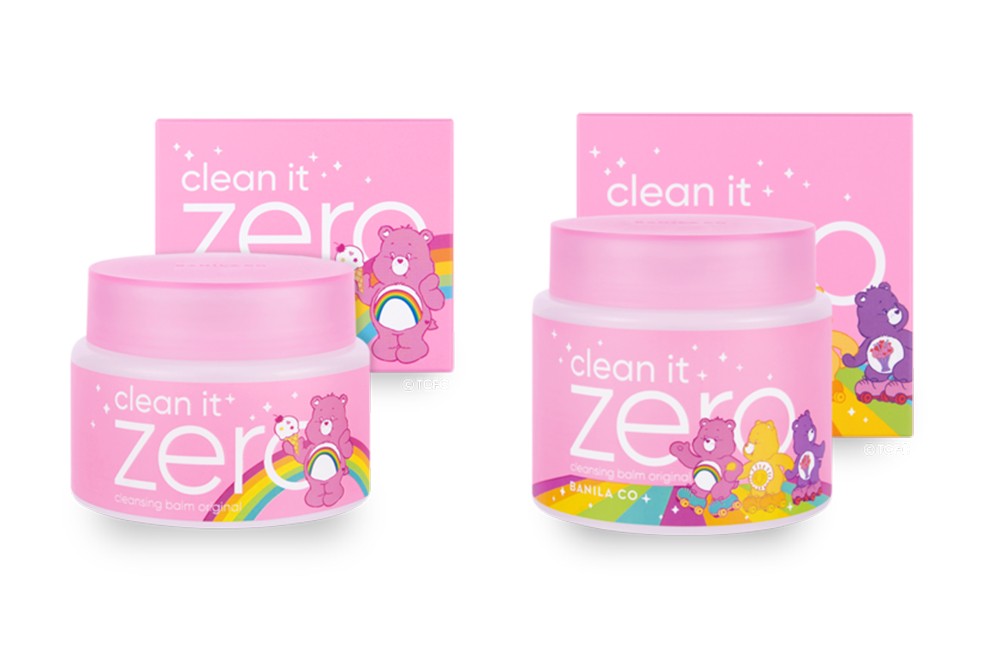 Let's face it, scrubbing the makeup off your face is something most girls dread doing after a long day out. Filled with more Care Bears magic, this cleansing balm is an instant-remover for heavy and water-proof makeup while remaining gentle on the skin.
The 100ml balm (left) is retailing at $17.60 while the 180ml balm (right) at $21.60. Cheer Bear, Funshine Bear and Share Bear can be seen on the 180ml balm adorably roller skating on a rainbow together.
Cleansing foam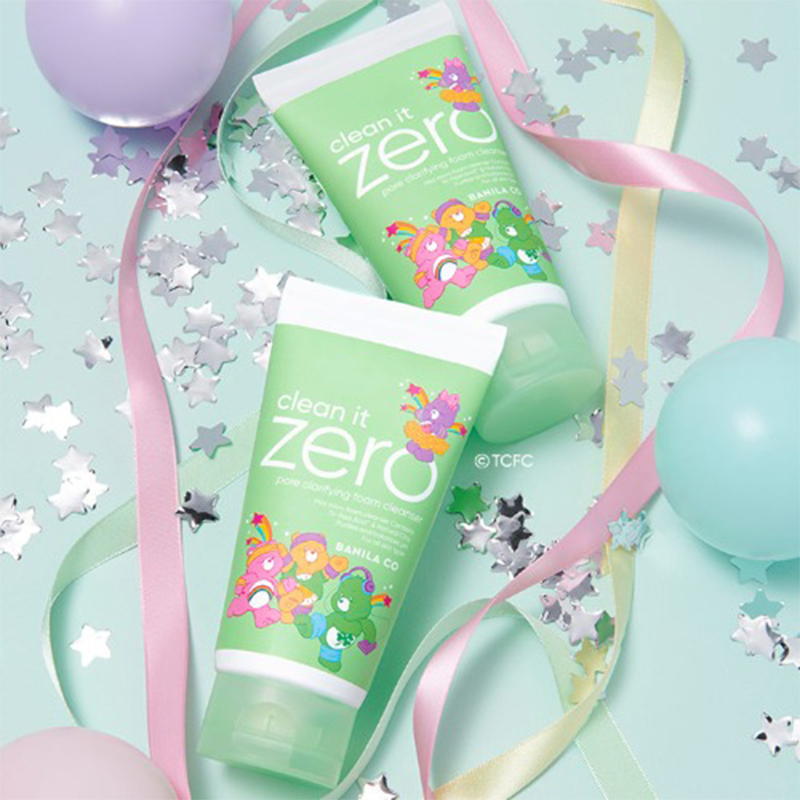 Every skincare routine begins with a cleansing foam that best suits our skin. The Clarifying Foam Cleanser doesn't just come in a pastel green packaging, but it also contains green mud, which contains vitamins and amino acids to get your skin glowing.
There's no better bear to represent this cleanser than Good Luck Bear, making an appearance in his green clover Belly Badge and joining the other bears for a workout session.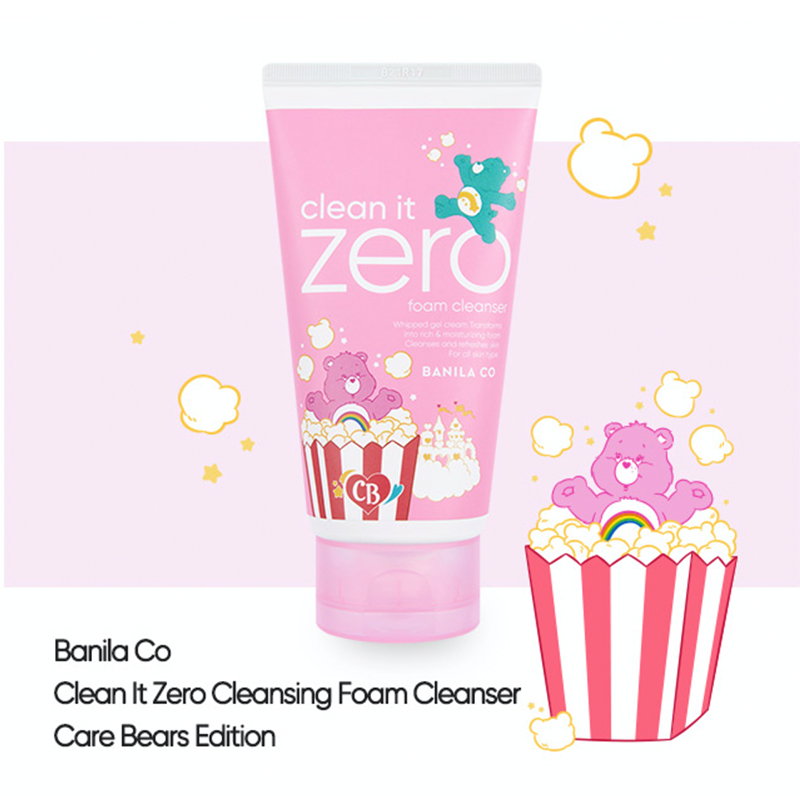 Meanwhile, the Cleansing Foam Cleanser aims to moisturise the skin with natural ingredients from Korea, suitable for all skin types. With Cheer Bear sweetly peeking out from a bag of popcorn, the foam cleansers are retailing at $11.20 each.
Banila Co x Care Bears Skincare Collection Is Filled With Cheerful Motifs Of Our Childhood Cartoons
There's no need to fly to Korea to get your skincare product fix when the Care Bears Skincare collection ships directly to Singapore. Head over to Banila Co's website to find out more about this collection as well a range of chio makeup for your everyday needs. 
Pair this lovable collection with the Sanrio makeup collection here to relive your childhood nostalgia with all your fave characters. 
All images courtesy of Banila Co.
Also read:
This Sanrio Makeup Set Has Lip Balms & Hand Creams In Fruity Scents Inspired By The Characters