Sanrio Makeup
Earlier this year, the Perfect Diary x Sanrio makeup collection was filled with whimsical-themed lippies and cushion foundations. Taking on a more cutesy look instead, Sanrio Japan is releasing more makeup products with hand creams and eyeshadow palettes in soft pastel colours.
The Collection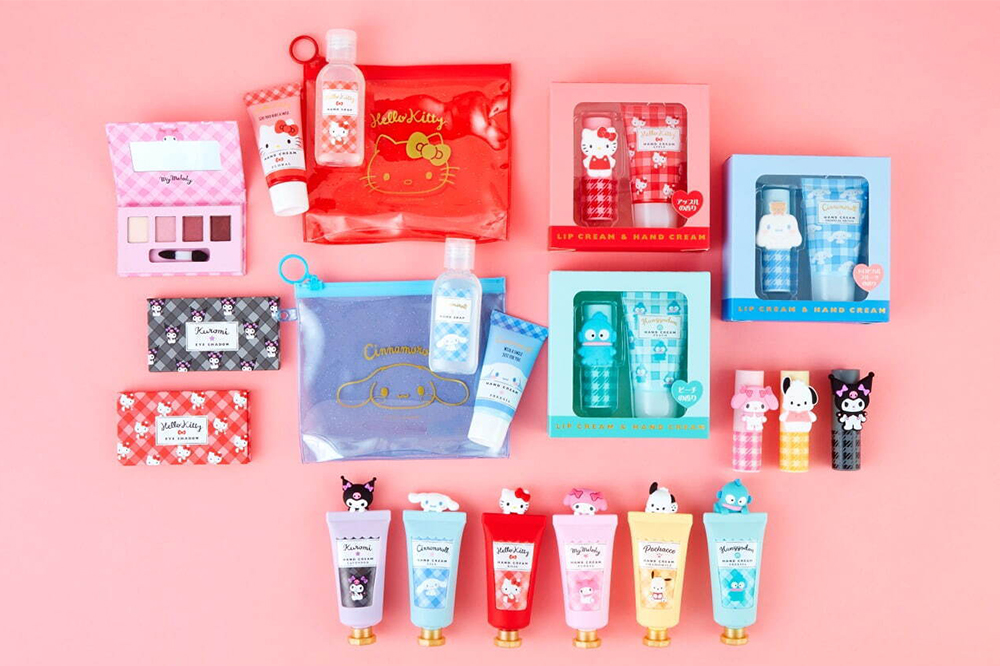 Launching on 8 September 2021, this Sanrio makeup collection will be released to celebrate the upcoming fall season in Japan. Items can be purchased individually or in sets, offered in combinations of a hand cream with either a hand soap or a lip balm.
Hand cream and hand soap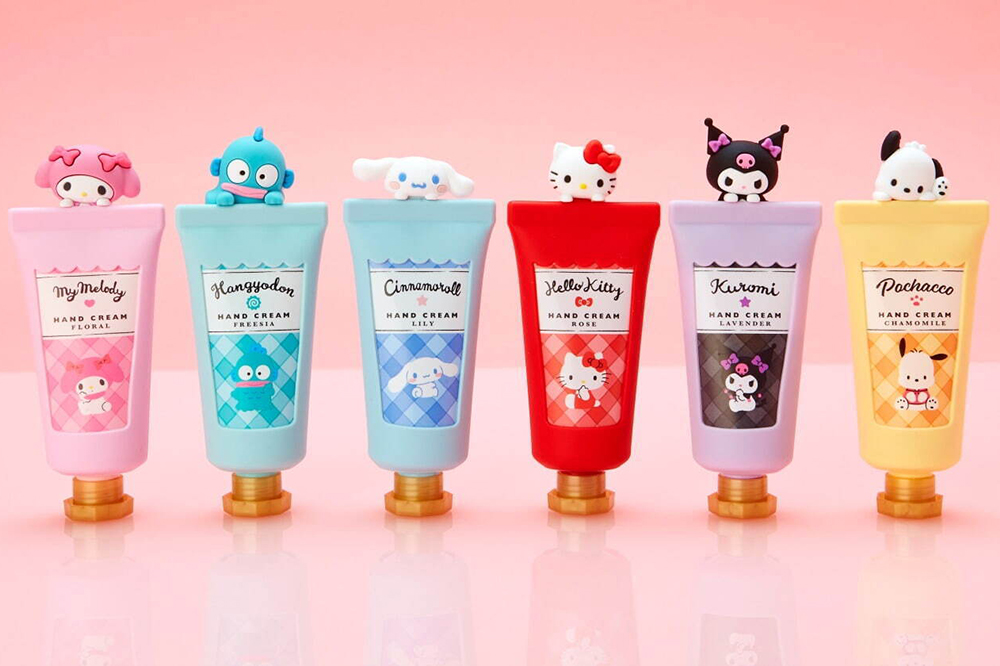 Featuring well-loved characters such as My Melody, Cinnamoroll and Hello Kitty, each hand cream comes with a silicone character perched on top. These are infused with floral scents inspired by the characters' colours. Rose scent represents Hello Kitty's red bow and lavender for Kuromi's purple ribbons.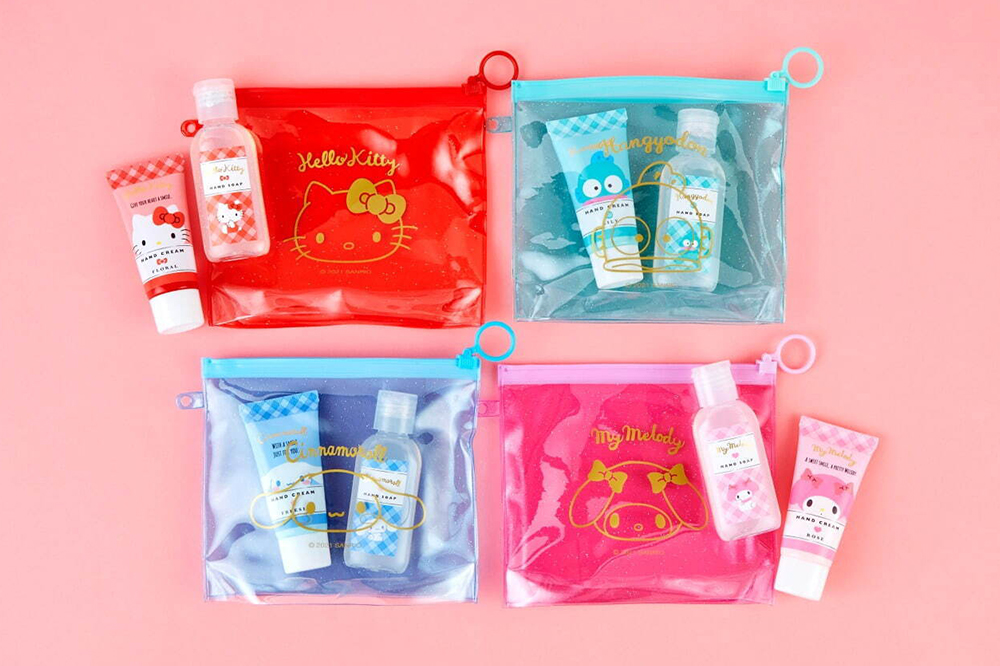 Miniature versions of hand creams and hand soaps can be purchased together as a set. The sets are complete with a matching character pouch. As hygiene remains as important as ever during this pandemic, add a hand sanitiser to this pouch and take it with you on the go.
Also read:
Darlie Now Has Limited Edition Hello Kitty Bowls So You Can Have Sanrio-Themed Meals At Home
Makeup accessories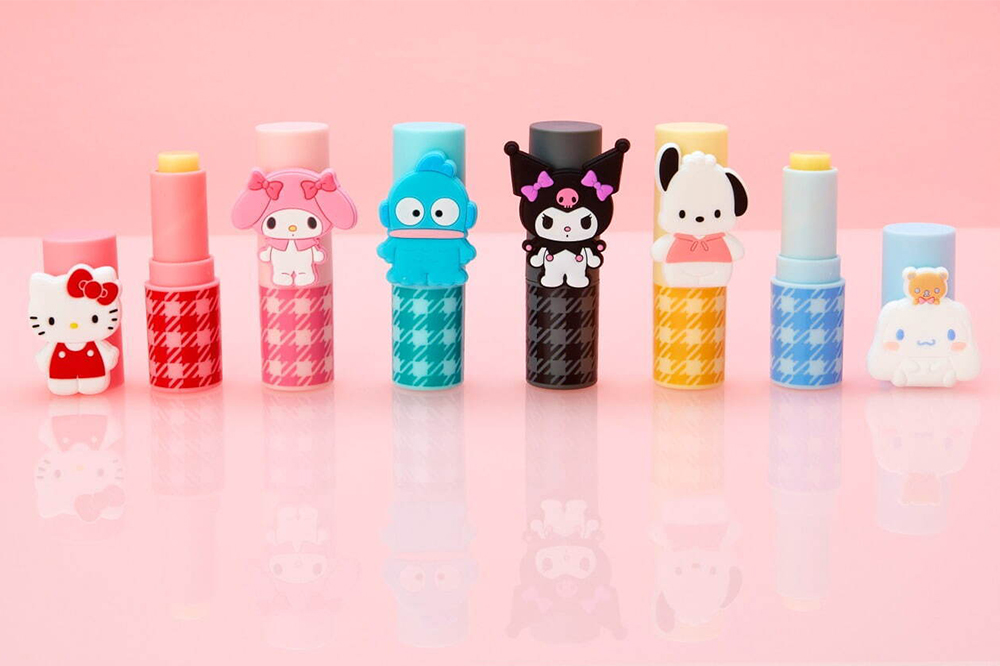 For those who experience dry lips in the humid weather, these lip balms can counter that problem. Not only are they adorable, but they are also made of shea butter, a cosmetic ingredient used to smoothen and soothe your skin. 
Each character lip balm comes with a unique fruity scent. Apple is used to represent Hello Kitty, pink grapefruit for My Melody and berry for Kuromi.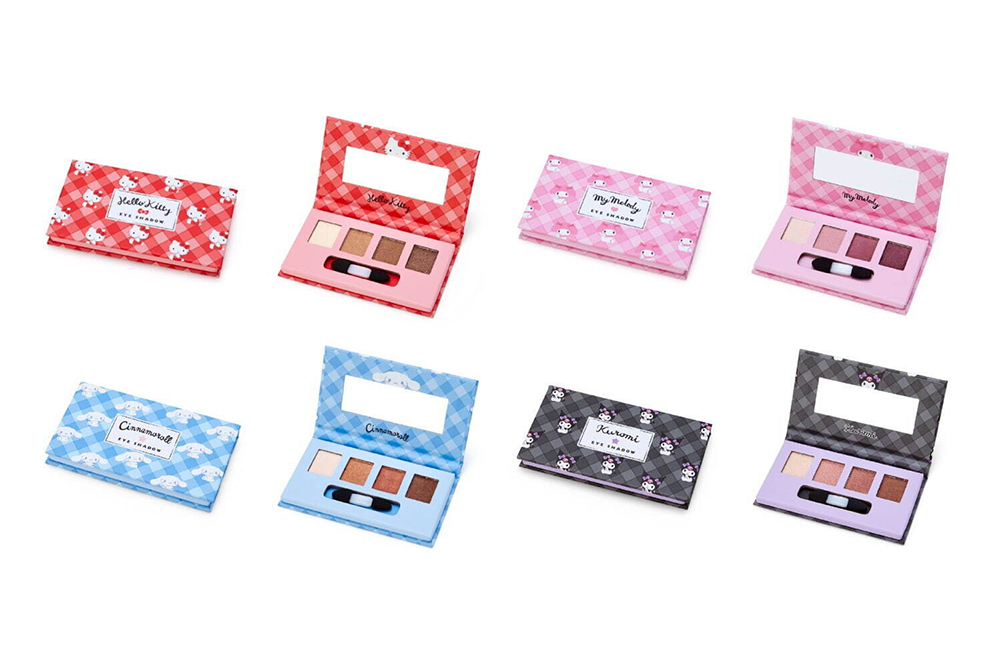 Now that masks cover up half of our faces while we're out, eye makeup becomes more important than ever to make our features stand out. There are 4 eyeshadow palettes in this collection featuring designs of Hello Kitty, My Melody, Cinnamoroll and Kuromi.
The makeup palettes come with neutral shades and soft shimmers that are perfect for your everyday no-makeup makeup look.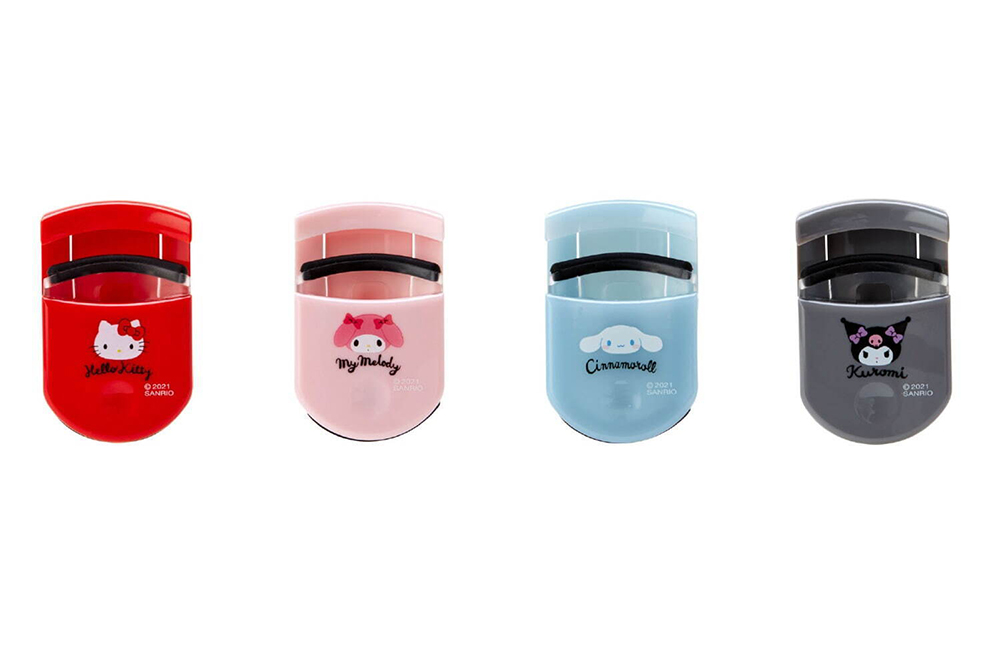 Curl your lashes and top them off with your favourite mascara — now you're all set for your date night. These compact Sanrio lash curlers can be easily stored away in your makeup drawer without occupying much space.
Level Up Your Cuteness With This Sanrio Makeup Collection
The pastel Sanrio makeup collection will be released on Sanrio Japan's website from 8 September 2021 onwards. Unfortunately, Sanrio Japan doesn't ship directly to Singapore, but you can make use of ZenMarket, a Japanese proxy service, to get these kawaii goodies shipped to Singapore.
All images courtesy of Sanrio Japan.
Also read:
These Sanrio Mooncakes With Matching Bags Let You Kick Off A Kawaii Mid-Autumn 2021 Celebration