Casetify x Pokémon Pixel Art Collection
In 2020, Casetify announced their first Pokémon collaboration with tie-dye and sticker-filled phone cases for hardcore trainers. While Pokémon has expanded to more regions and new generations, fans can't help but wish for more merch to add to their growing collection. 
This time round, Casetify is releasing a new Pokémon collection with pixel art designs to bring back the nostalgia of the first games.
Phone cases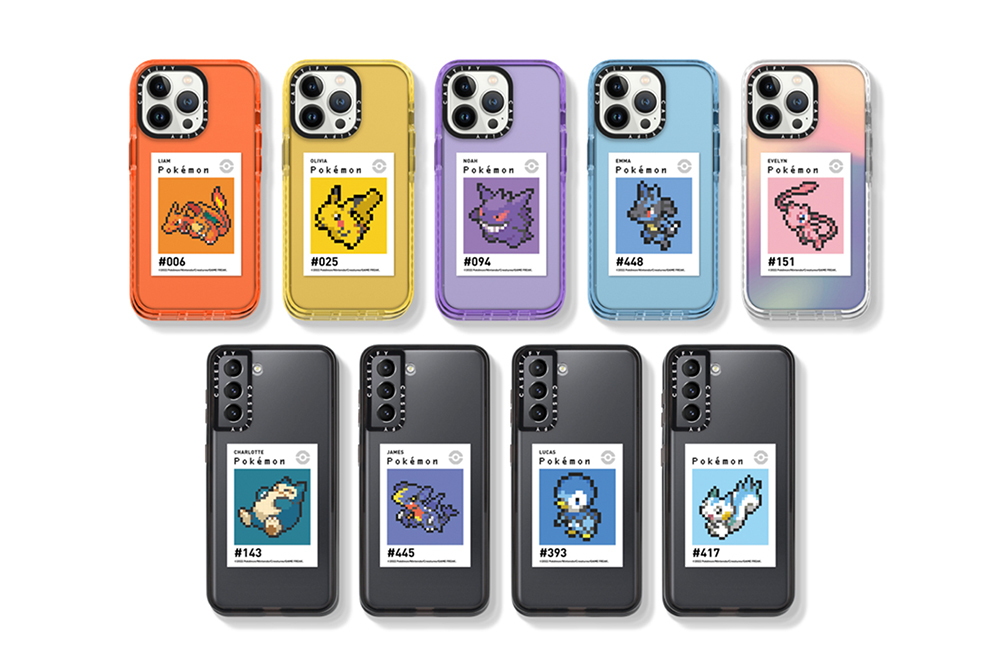 Trainers who've been eagerly trying to catch 'em all will know that each Pokémon has a specific number assigned in the Pokédex. Whether it's a fiery red case of #006 Charizard or the legendary Pokémon #151 Mew, you can now pick and customise your starter phone case.
There are 9 different Pokémon designs in total. Besides the original Kanto region Pokémon, trainers can also spot some from other regions such as Piplup and Garchomp.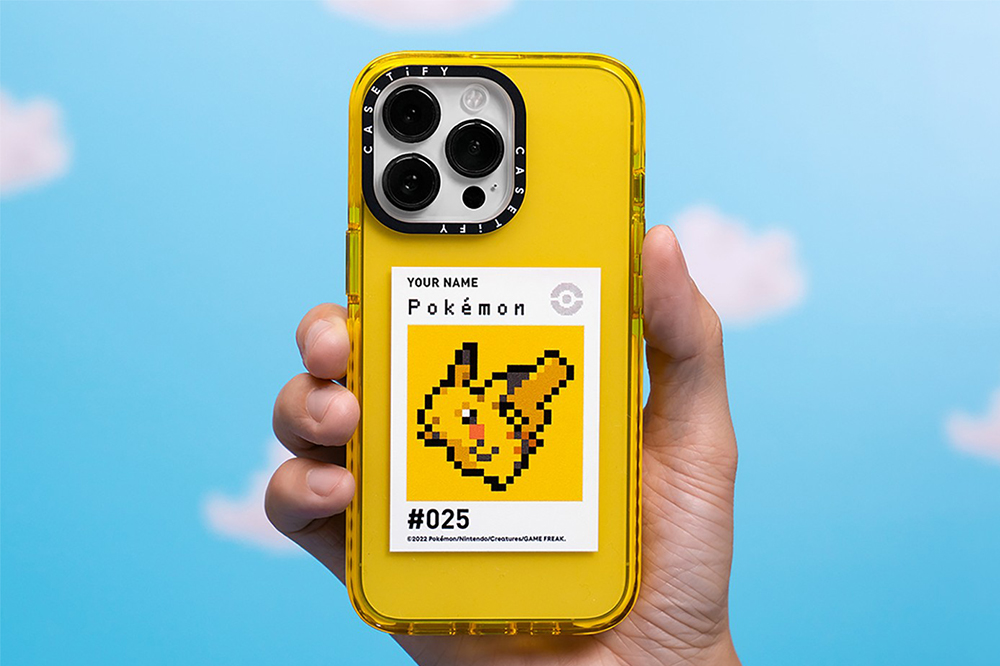 Like how Professor Oak asks for your name at the start of the game, you're free to add your nickname to the phone case as well. It'll be situated above the Pokémon you selected, so other trainers will know they're yours.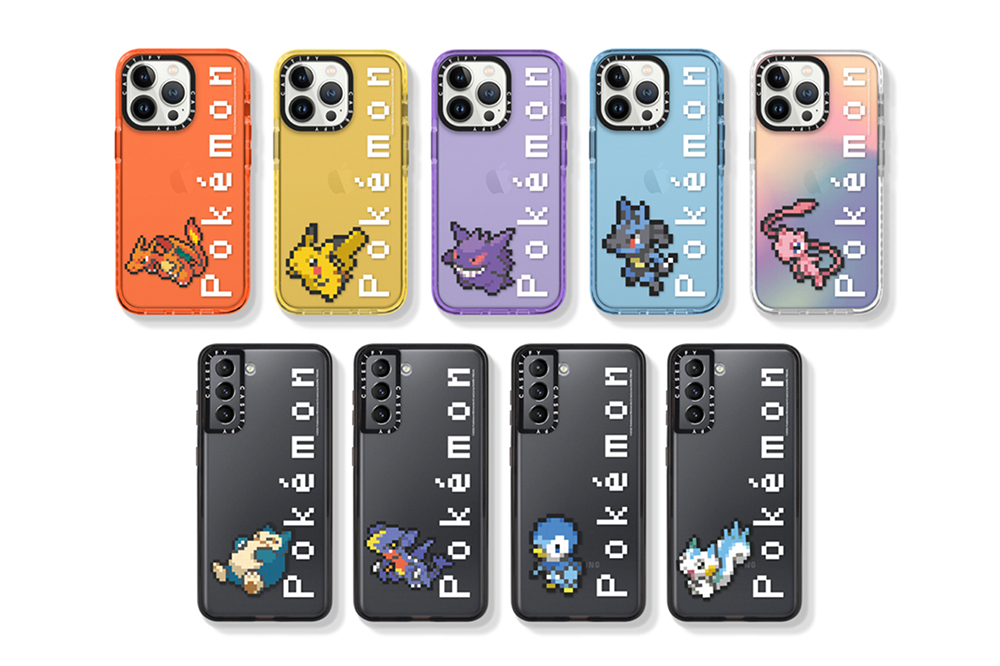 There's also an alternative design of the 9 Pokémon. The cases come with more pixel art designs and the logo "Pokémon" decorated along the side.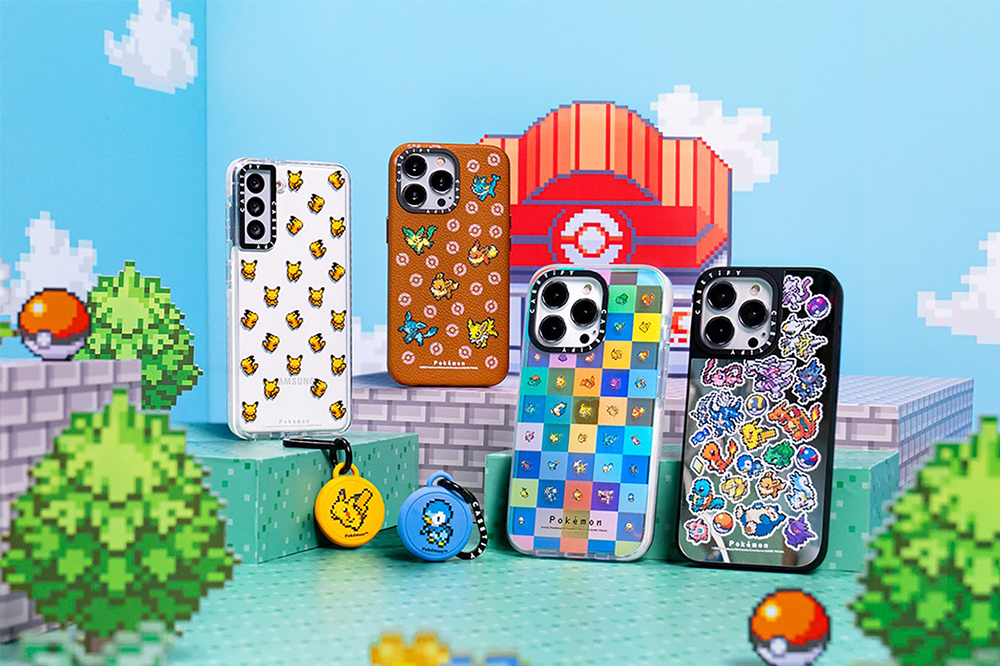 For those who can't get enough of Pikachu and Eevee's adorableness, there are 2 additional designs to choose from. The Eevee case also comes decorated with Eevee's evolutions, aka the eevee-lutions, so there's no need to debate about which evolution is the best.
With over hundreds of Pokémon and a new generation to come, it's almost impossible to pick a favourite. Trainers can go for the checkered or sticker case filled with different Pokémon to show off your completed Pokédex.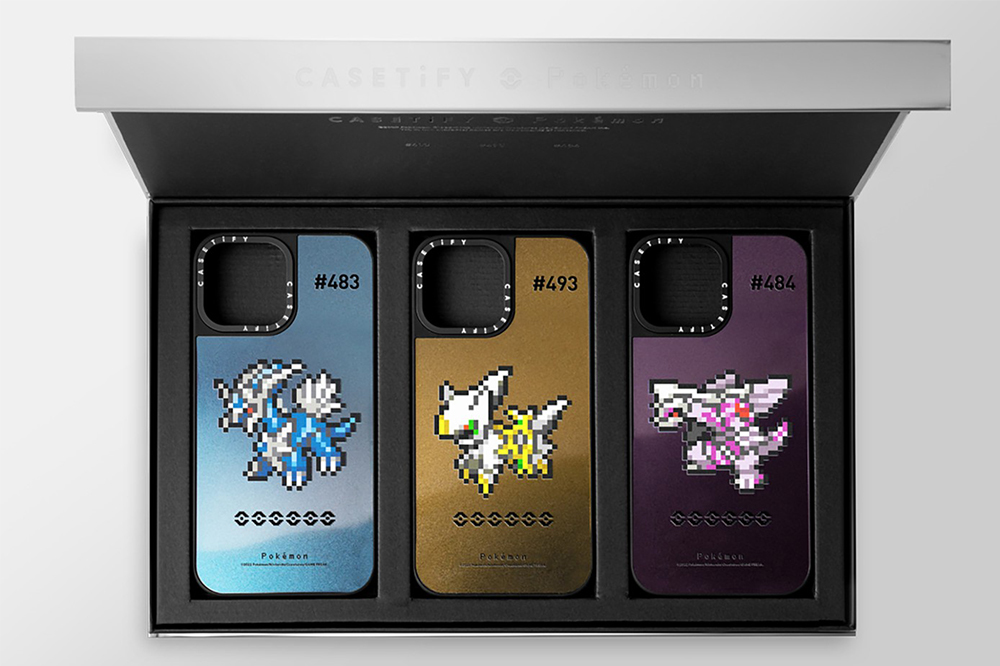 Exclusive to this collection is also the Premium Cases Box. It comes with 3 reflective cases of the legendary Pokémon Dialga, Arceus and Palkia. To get your hands on this limited edition set, take the Pokémon quiz on Casetify's website and stand a chance to win. 
Limited Pokémon Premium Cases Boxes will also be available on Casetify's website and Co-Lab app on 22 March 2022. Just as legendary Pokémon are rare in the games, make sure to get these equally rare cases ASAP before they sell out.
Additional accessories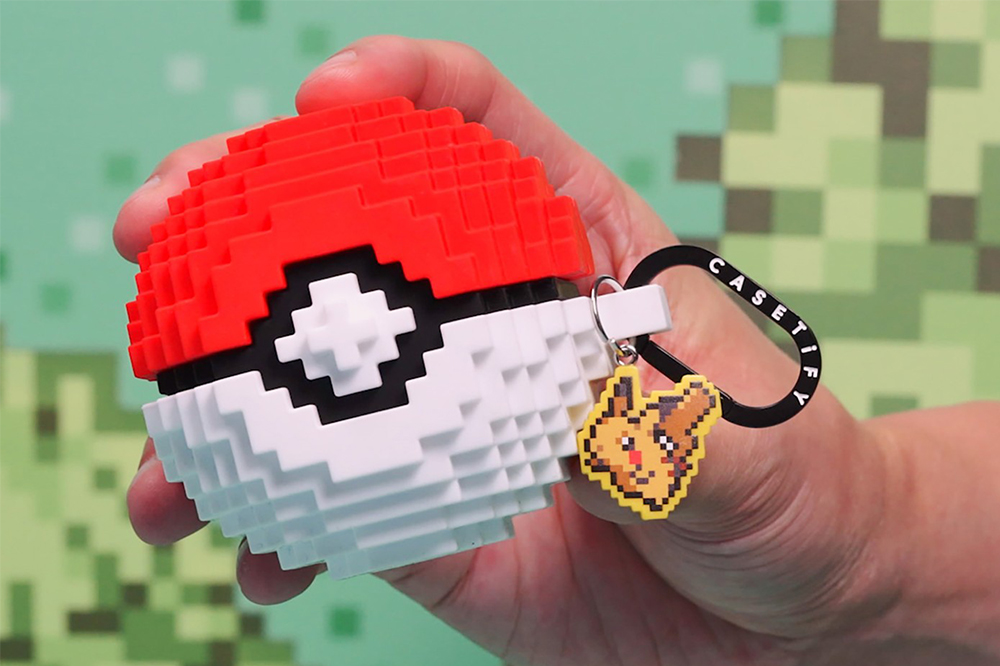 Those familiar with Casetify's collaborations will know that they offer more tech accessories beyond the phone cases. The 3D Pokéball AirPods Pro case in this collection comes in a matching pixel design, finished with a Pikachu keychain. 
We won't blame you for the urge to yell "I choose you!" every time you open this case — just make sure not to throw it too hard.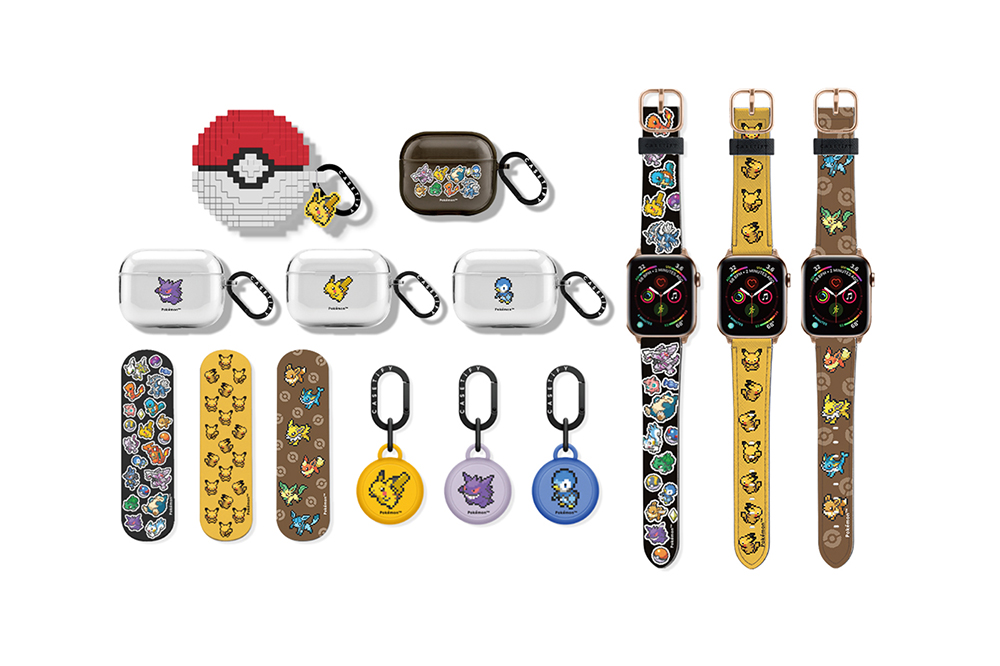 More AirPods cases, Apple Watch straps and even AirTags can be found in similar Pokémon designs. There's no better way to flex your party than with a full collection to accompany you while you're on your next adventure.

The New Casetify x Pokémon Pixel Art Collection Has Nostalgic Designs Of Our Childhood Game
While Pokémon has continued to grow and evolve over the past 25 years, nothing beats the original pixelated graphics we were first introduced to as kids. The Casetify x Pokémon Pixel Art collection will be available from 22 March 2022 onwards on Casetify's website. Members of Casetify Club will be able to get priority access to purchase them on 21 March 2022. 
All images courtesy of Casetify.
Also read:
Pokémon Center Singapore Has A Starry Collection Of Bags & Kitchenware To "Swift" You Off Your Feet