Pokémon Swift Collection
As we're anticipating the UNIQLO x Pokémon Meets Artist collection, Pokémon Center Singapore has announced new merch to keep fans sated in the meantime. Introducing a collection filled with stars to represent the moveset "Swift", fans can now get lifestyle items featuring Pokémon who can use this special move.
Kitchenware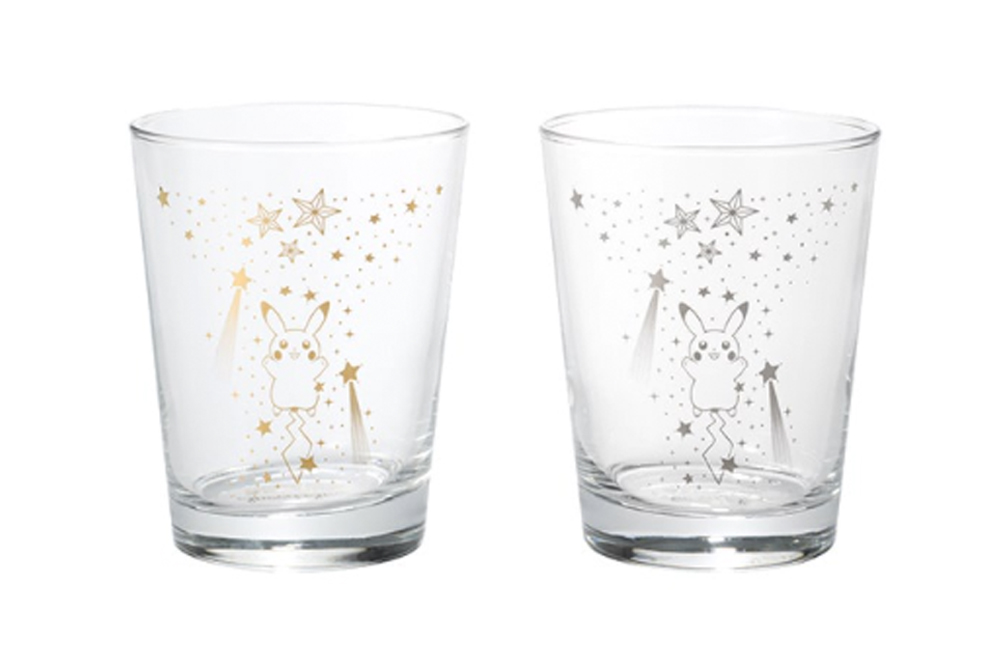 Not only is Pikachu the go-to mascot for every Pokémon collection, but it's also able to learn Swift like the rest of the Pokémon featured. Retailing at $45 for a set of 2, these glass cups come in yellow and grey hues to impress your guests.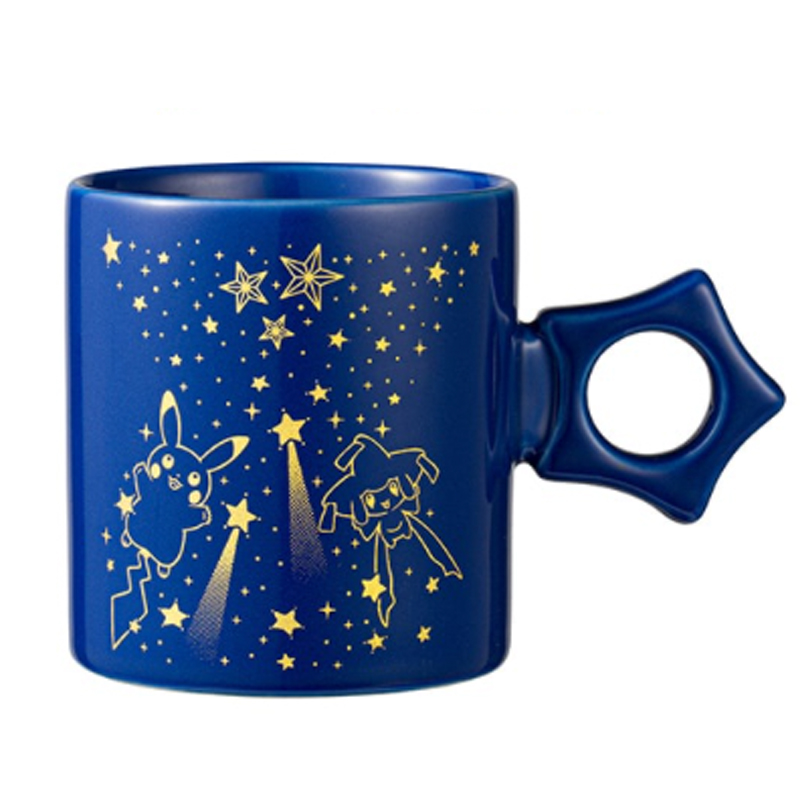 Kickstart your morning coffee in this dark blue porcelain mug, featuring Pikachu and legendary Pokémon Jirachi dancing among the stars. It even comes with a star-shaped handle, retailing at $25.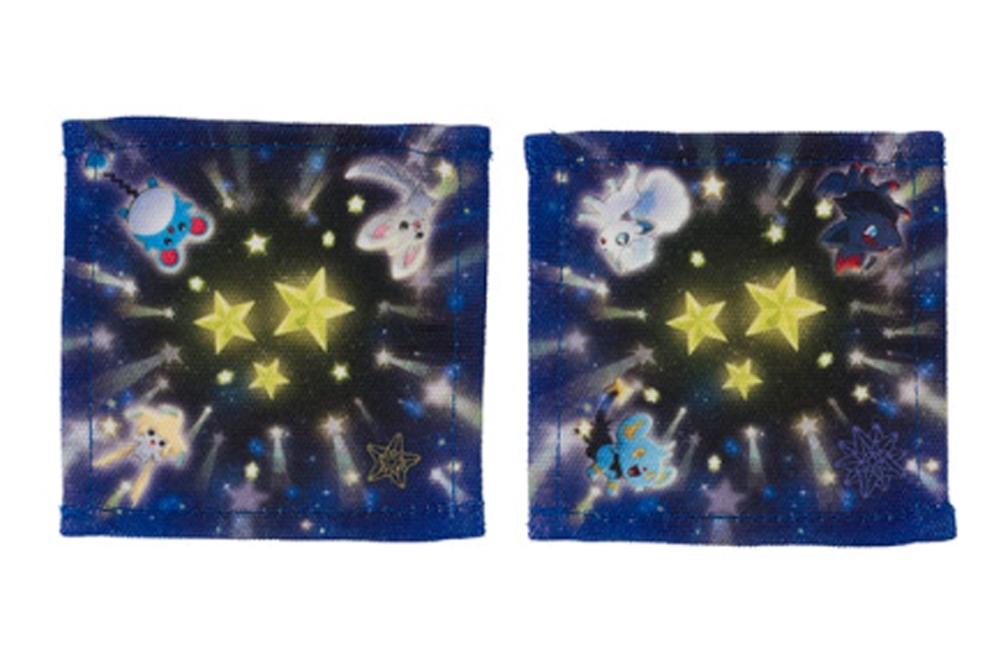 Ensure that your table is protected from both heat and water droplets with the 2-piece coaster set. More adorable Pokémon such as Shinx, Marill and Alolan Vulpix join the stars, perfectly matching your Pokémon cups. The 2-piece coaster set is retailing at $14.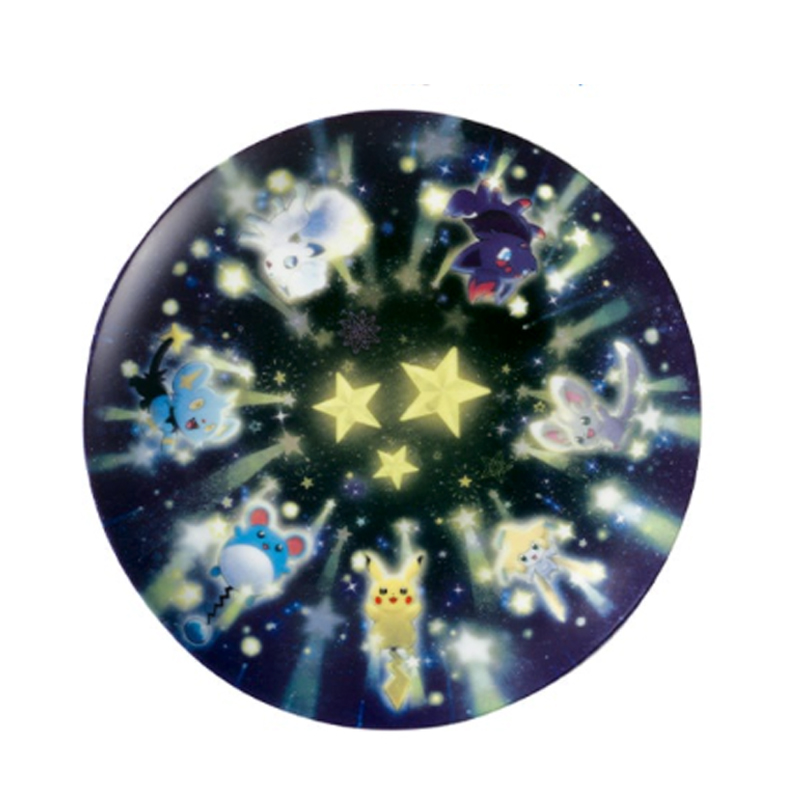 If you can't pick a favourite Pokémon from this collection, go for the porcelain plate showcasing all of them at $20.
Bags and pouches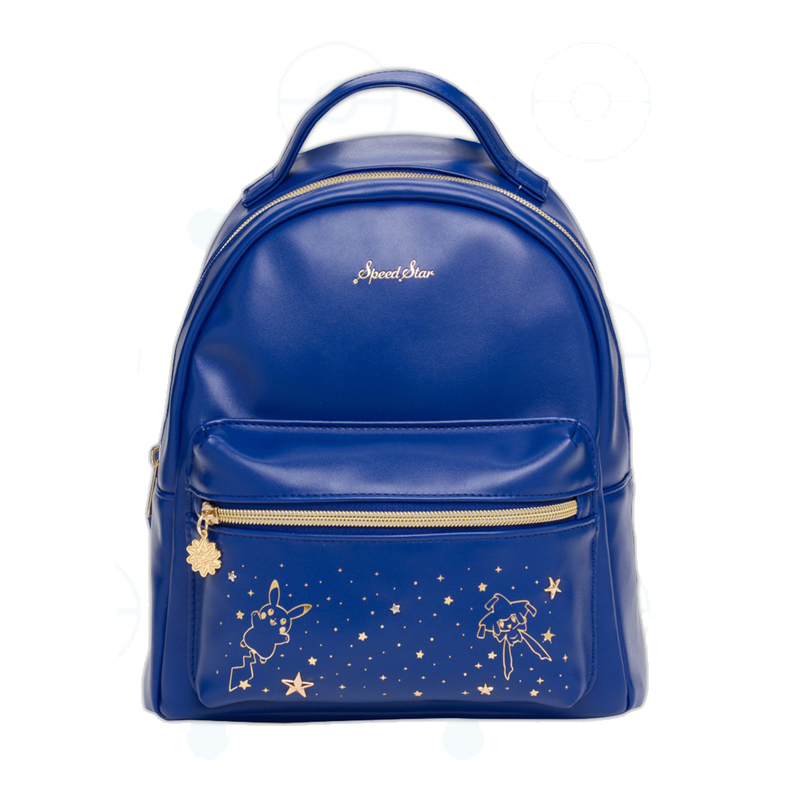 For those who are looking to take a little luck with you everywhere you go, take this backpack on your next journey. Pikachu and Jirachi peek out on the front pouch — as the legend goes, Jirachi is able to grant any wish every thousand years. Hopefully, 2022 is your year to have your wishes come true.
Retailing at $78, this chic blue bag comes with adjustable straps to suit your preferences.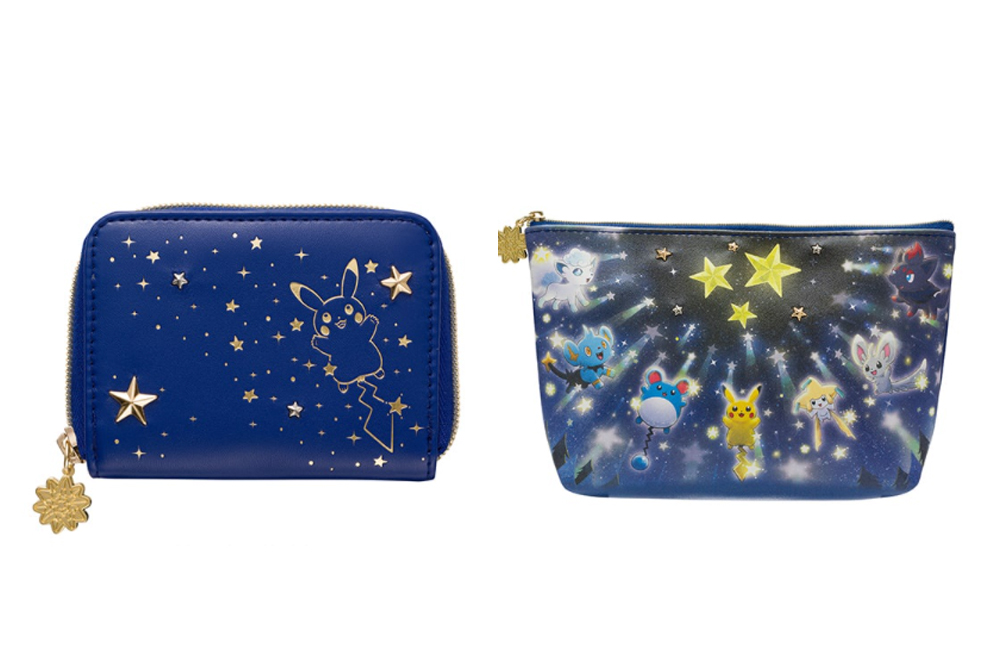 Keep your extra coins safely tucked into your bag with the coin case (left), retailing at $34. You can also get a matching pouch (right) at $30 to store your makeup essentials while on the go.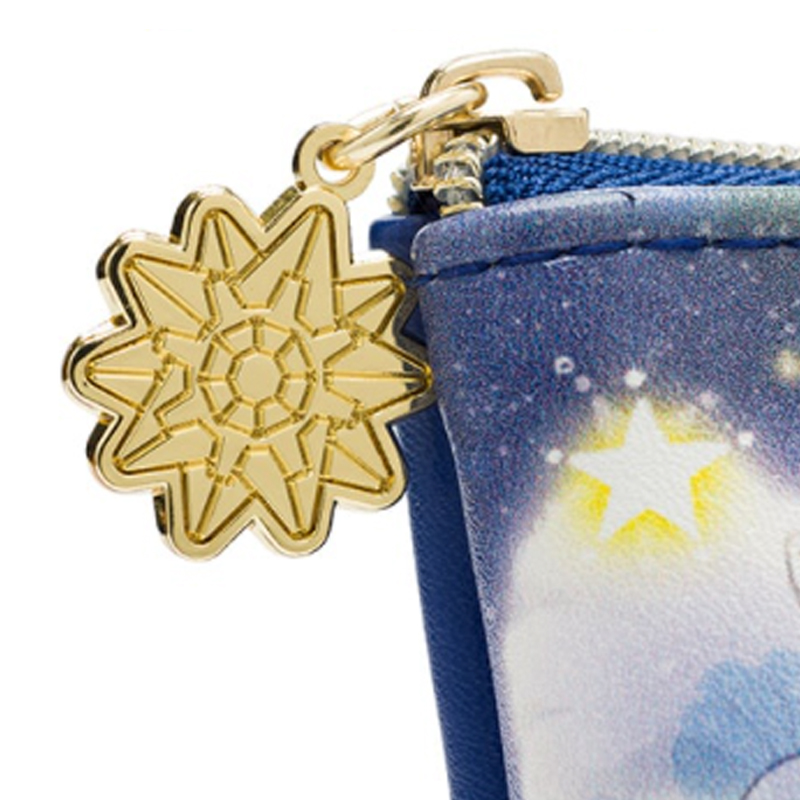 Upon closer inspection, all of the zips are finished with a metallic Starmie keychain. It's not surprising for fans, since the Water-type Pokémon is also known for learning the moveset "Swift".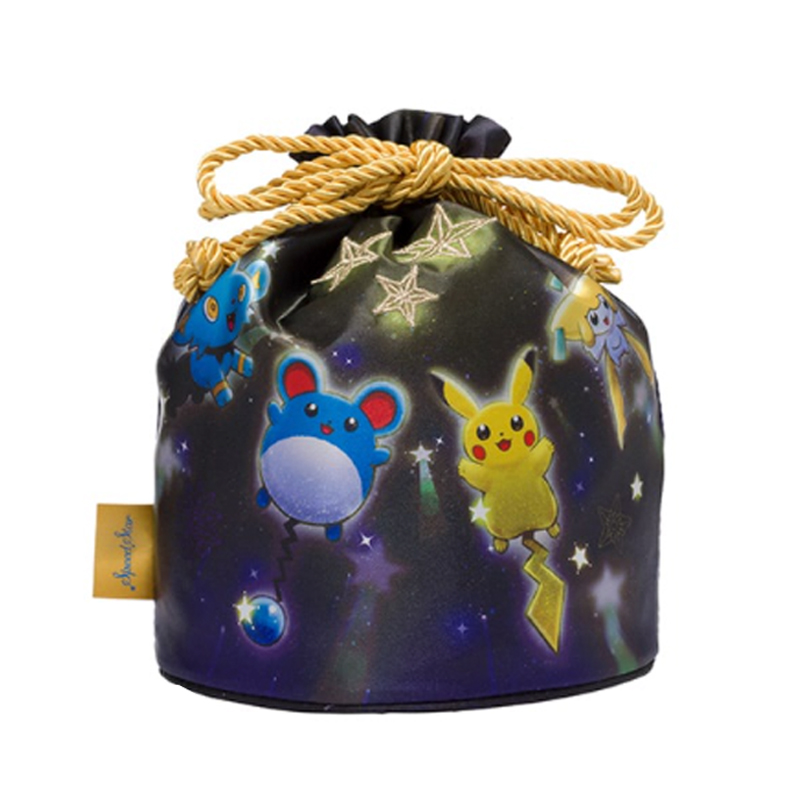 Before going on a journey to travel across the land, searching far and wide for Pokémon, make sure you've packed your snacks to boost HP in this drawstring pouch. It's retailing at $27 each.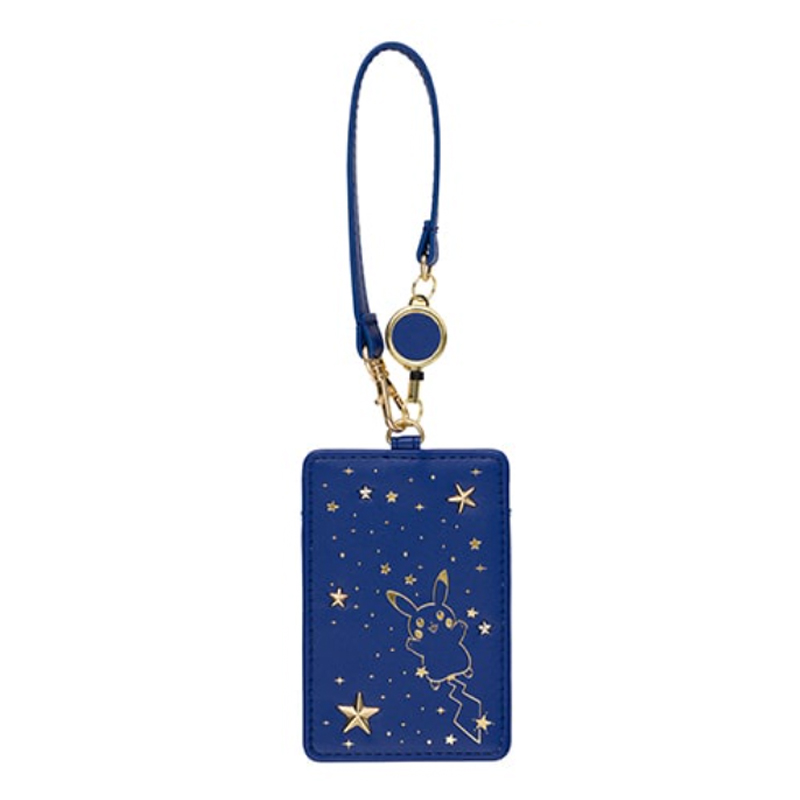 While we can't ride on a Rapidash to travel around Singapore, taking the MRT is our next best alternative. Keep your EZ-Link card securely around your wrist with the Pikachu lanyard, retailing at $26.
Additional accessories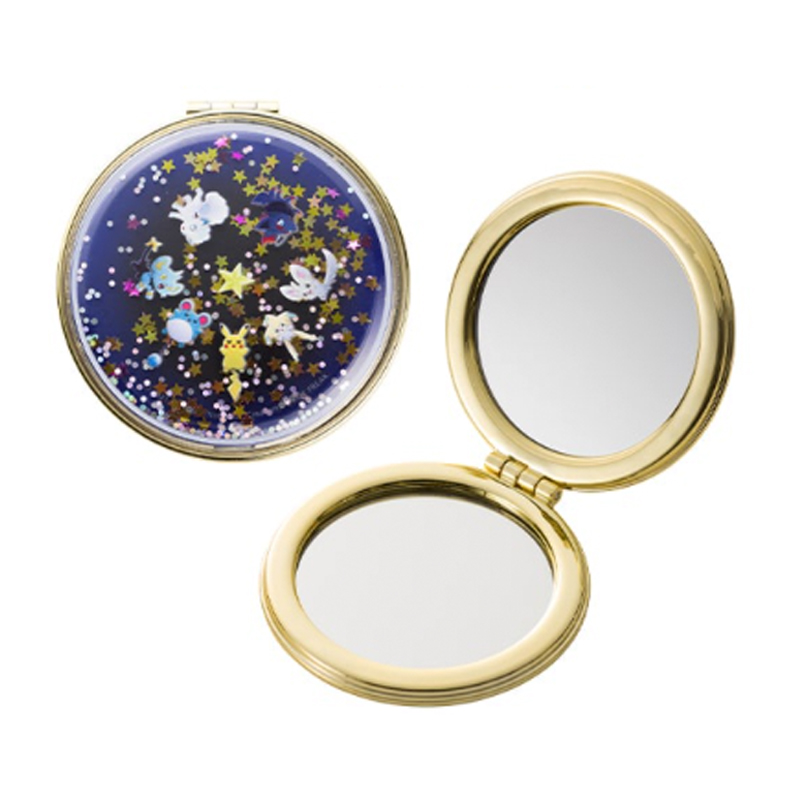 Ensure that your makeup is always on fleek with the double hand mirror, topped with stars swirling around the cover. It's retailing at $16 each.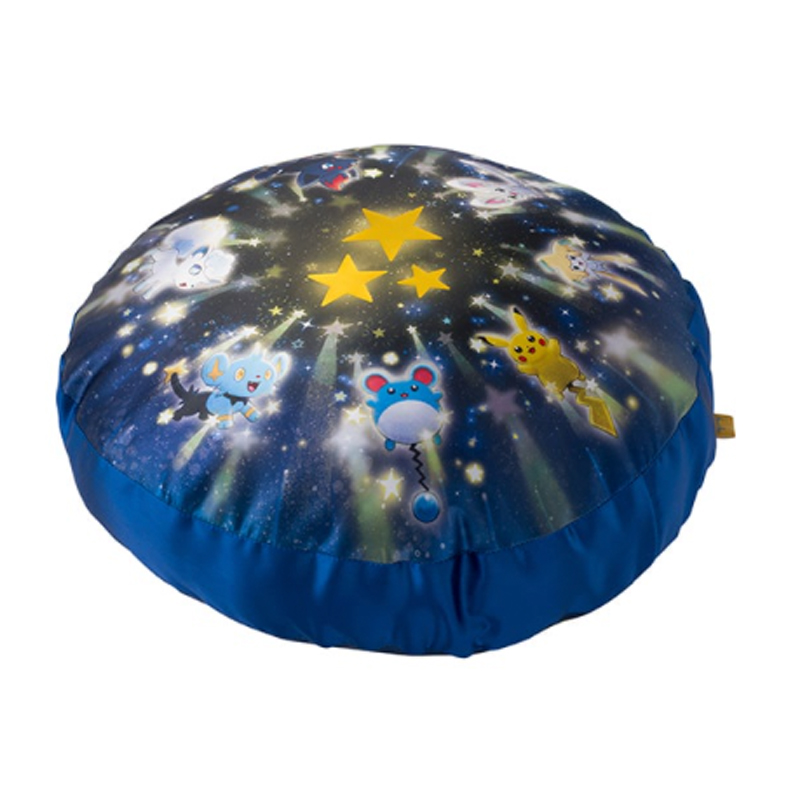 Zhng up your WFH setup with this squishy seat cushion, once again featuring all the Pokémon in this collection. Retailing at $42, it'll keep you comfy while working on the desk all day.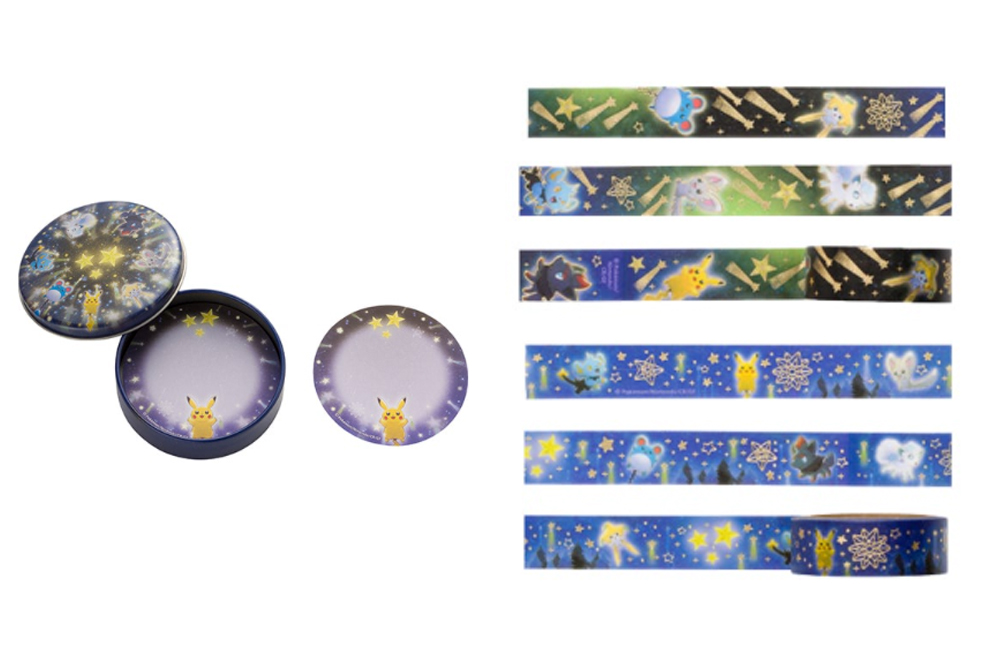 Stationary items such as memo pads, masking tape and A4 files are also available to keep your work area tidy.
The Pokémon Swift Collection Is Filled With Radiant Stars To Light Up Our Nights
The full Pokémon Swift collection is available at Pokémon Center Singapore's Jewel store and on their official Shopee website. Pokémon fans who are eager to catch 'em all should get their hands on these merch ASAP before they sell out.
All images courtesy of Pokémon Center Singapore.
Also read:
The New UNIQLO x Pokémon Meets Artist Collection Features Artsy Graphics Made With Everyday Items