Castle Handbags
From food to Sailor Moon-inspired bags, designers are getting more creative with their fashion pieces – just like the ones from English brand Lulu Guinness. Their latest collection features bags inspired by buildings and castles, and there is even one that features Rapunzel's long hair. 
If you're looking for a quirky yet stylish bag, read on to find out if any from the collection catches your attention.     
The designs
You won't need Rapunzel to let down her hair to get access to a castle, as this castle-shaped bag is inspired by the very one that she lives in.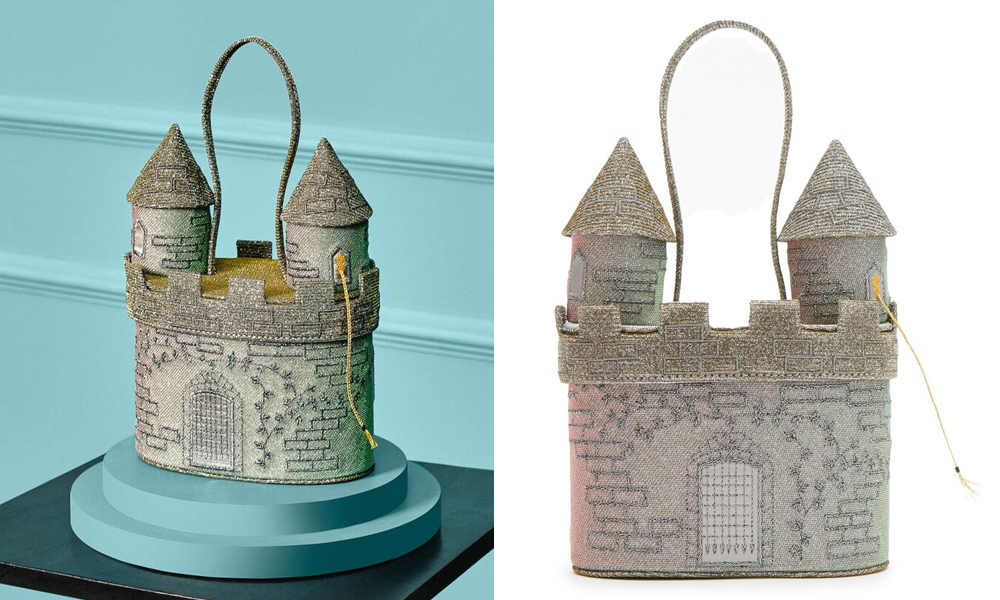 Featuring details like bricks, towers, and flower vines, the bag also includes a window where Rapunzel lets her blonde hair down. The whimsical handbag adds a twist to your standard bag collection, and would probably also catch the attention of others when you carry it out. 
The Silver Castle Collectible bag retails at £325 (~S$553.80).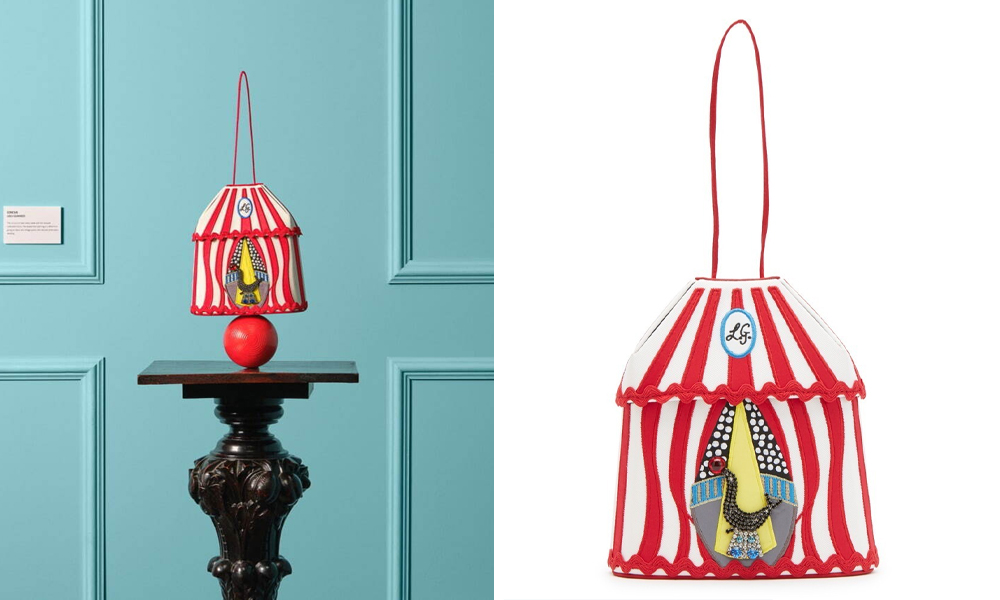 Whether it is watching the performances of acrobats or trained animals, a trip to the circus would no doubt be memorable. Made of red and white fabric, this clutch bag is shaped like a circus tent, and the design features a seal balancing a ball while being "watched" by the audience. 
Consider carrying this bag out when you need a pop of bright colours to add to your OOTD. The Red Circus Collectible Clutch Bag retails at £325 (~S$553.80).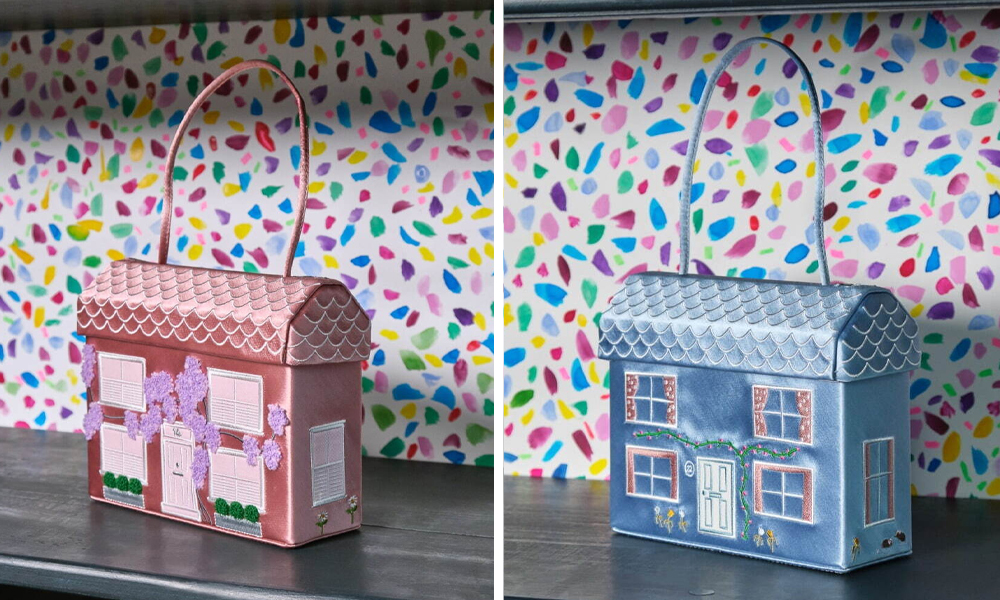 With property prices rising in Singapore, the dream of owning landed houses is drifting further away for many people. As an alternate "solution", these box-shaped Portobello House Handbags have designs that feature 2-story houses that might fulfil your fantasy. 
Available in 3 designs, the first two handbags come in pink and blue, giving off a romantic vibe. The pink one has details like purple flowers and bushes on the front, whereas the bag in blue features flower vines and windows with curtains.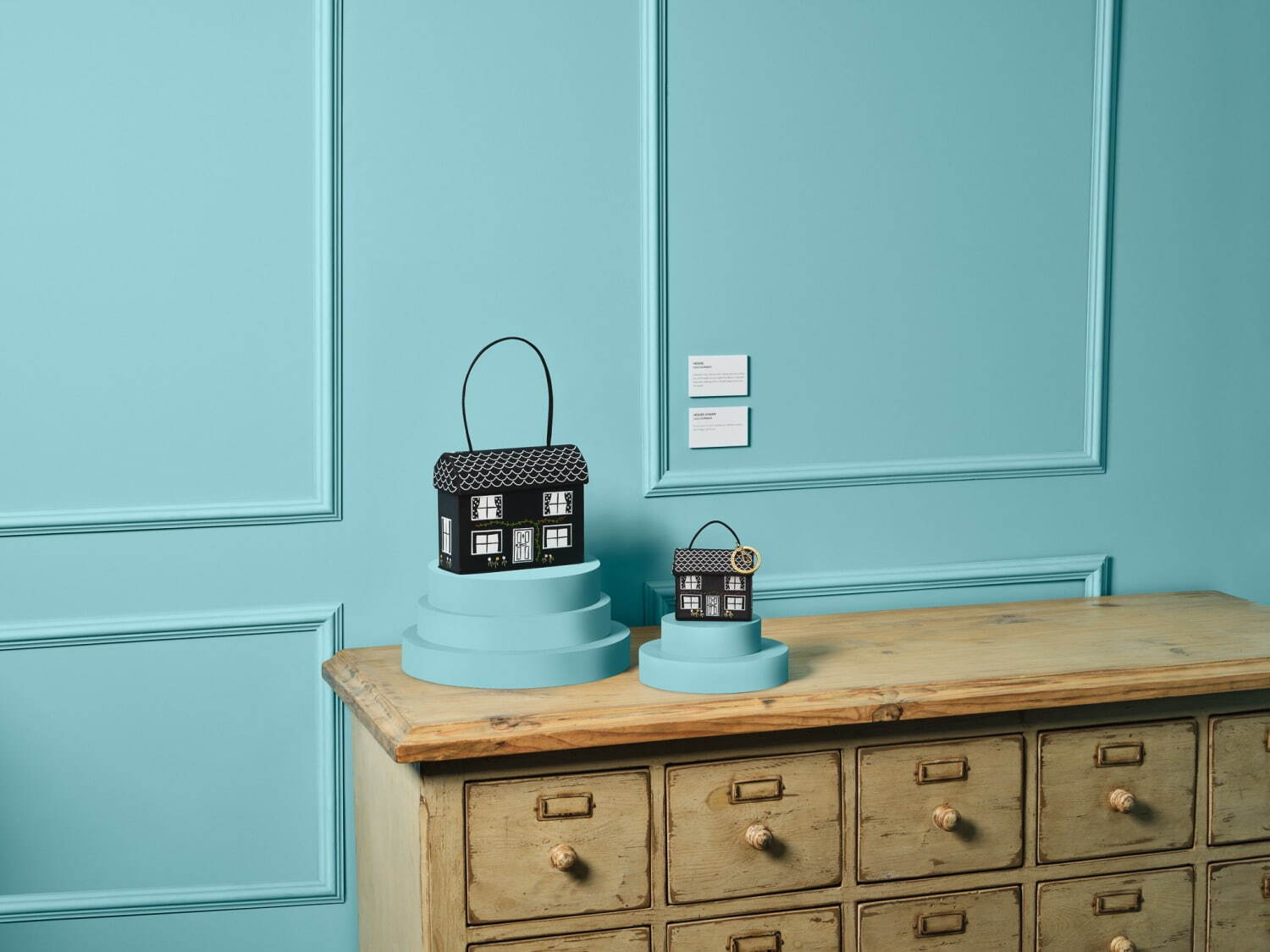 On the other hand, if you prefer a darker colour palette, opt for this monochrome handbag. In contrast to the black fabric, the details of the bag are in white. Plus, there is also a smaller version of the bag, which includes a gold keyring to hang accessories like an AirPods case.  
Each Portobello House Handbag retails at £325 (~S$553.80).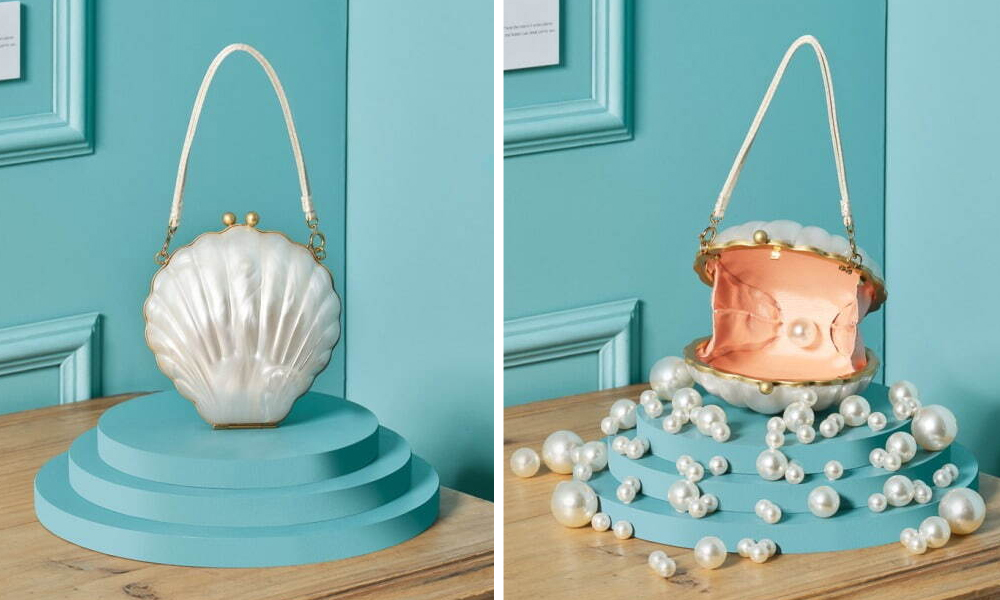 Apart from bags inspired by architecture, there is also a novelty clutch bag shaped like a seashell in the collection. The exterior is made from a hard casing, and on the inside, it is lined with light orange fabric to resemble an actual oyster.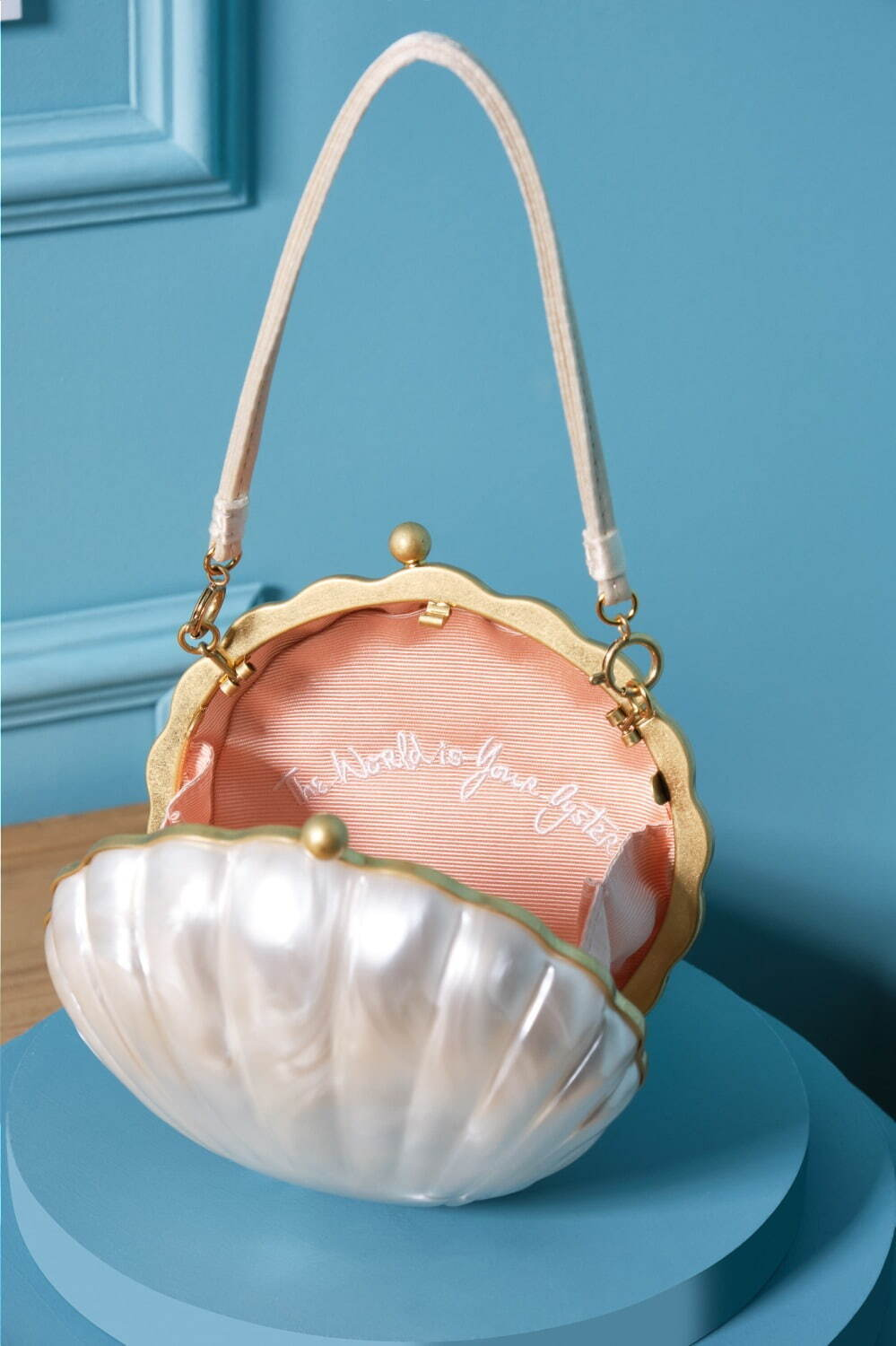 Serving as a positive reminder to yourself, the embroidery on the inside of the bag reads "The World is Your Oyster". You can make this a surprise present for your BFF, and let them know how much potential they have in life. 
The Ivory Shell Clutch Bag retails at £225 (~S$383).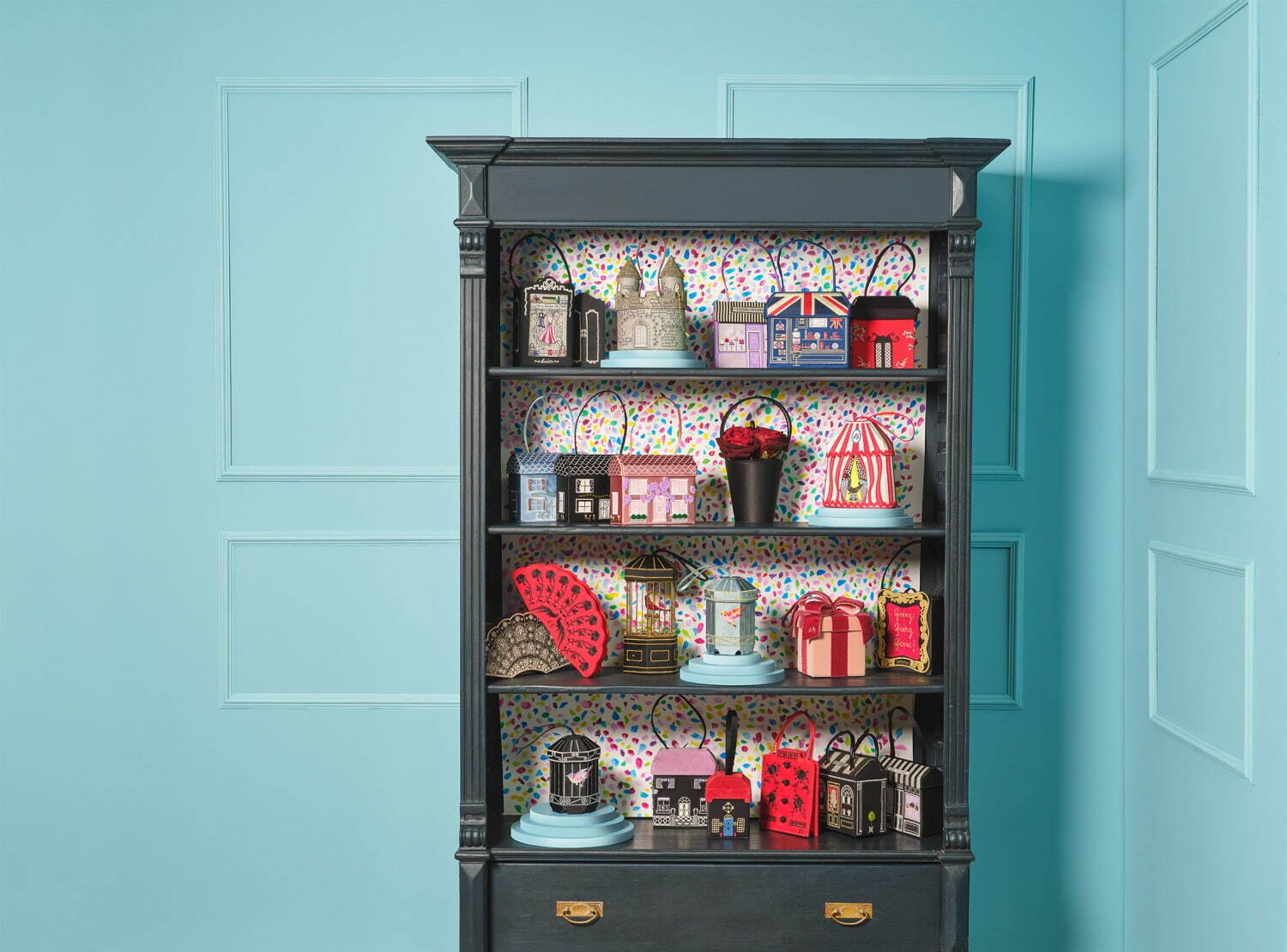 Apart from the above-mentioned designs, the collection includes other unique handbags that resemble a gift box and a bucket of roses. For the full collection, visit Lulu Guinness' official website. 
These Unique Handbag Designs Allow You To Make A Fashion Statement   
No matter what the occasion is, carrying one of the bags from Lulu Guinness would no doubt spruce up your OOTD. As Lulu Guinness ships to Singapore, you can easily add one of these unique bags to your collection. Head over to their official website, and browse their latest collection.  
All images courtesy of Lulu Guinness. 
Also read: 
Sailor Moon x Samantha Thavasa Has Kawaii Bags & Apparel So You Can Always Carry Magic With You