Moschino Washing Machine And Iron Bag
Jeremy Scott at Moschino has designed a washing machine bag that looks just like the real thing.
Part of the Italian brand's fall/winter 2019 collection, there are also bags in the shape of other household items such as laundry detergent, an iron and dishwashing liquid.
Even if you're not a domestic goddess, carrying one of these bags will not be a chore. Let's take a look at the collection, which is sure to make any Singaporean mum proud.
Washing Machine Bag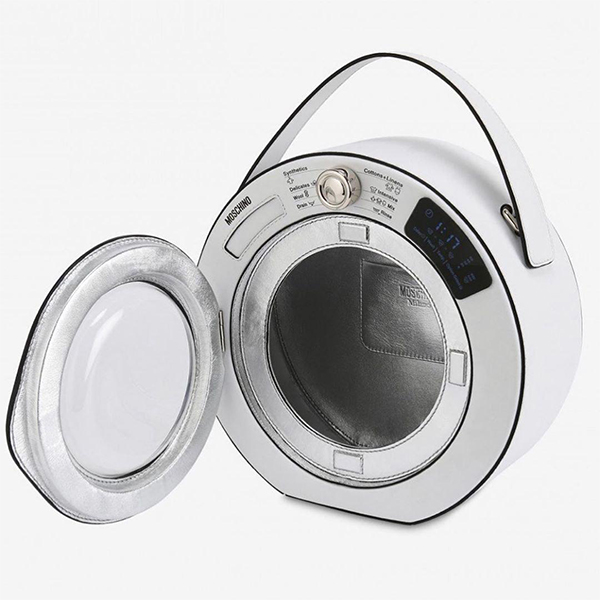 Laundry—love it or hate it, most of us have to do it. Moschino's washing machine handbag is an adorable round bag that might just convert even those of us who detest doing laundry.
The handbag is made of calfskin, with a window made of lamé leather and PVC that lets others get a sneak peek at your bag's contents. The interior is lined in silver to resemble the inner drum.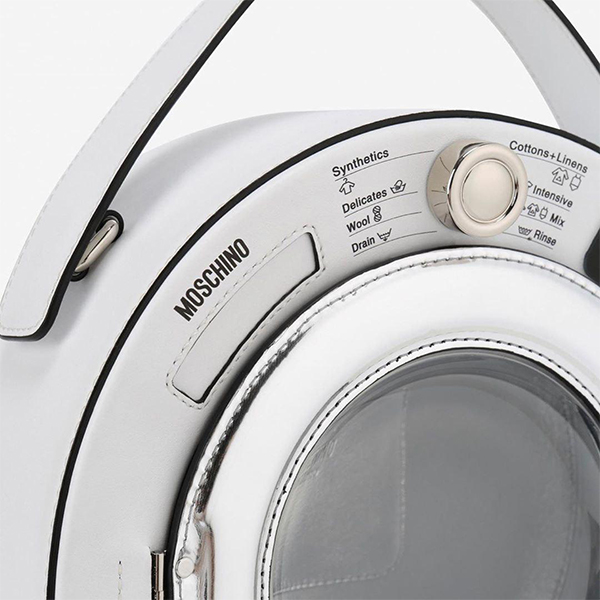 The attention to detail is impressive, with LED detail and markings on the front that list out typical clothing categories, such as "Synthetics", "Delicates" and "Cottons + Linens". The working knob gives a sense of added satisfaction as you decide what category or stage of washing you are at with a casual twist.
Also read:
15 Ways My Mum Indirectly Expresses Her Love That Every Singaporean Kid Can Relate To
Laundry-related bags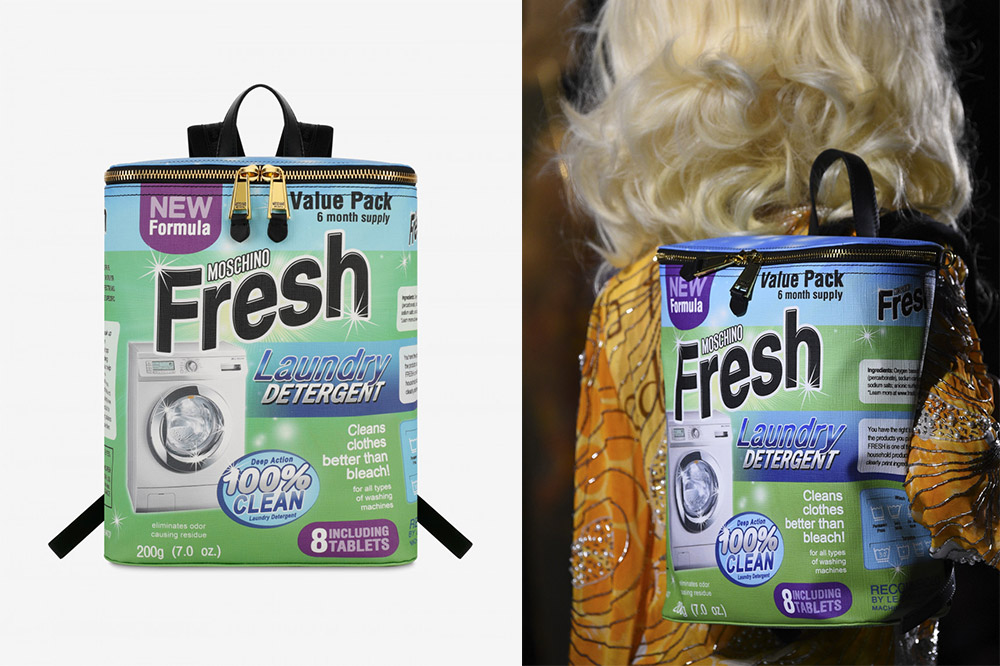 Of course, you can't just use a washing machine on its own. The collection also includes a backpack that resembles a packet of laundry detergent. The words "Moschino Fresh" are blasted across the front, along with all sorts of slogans that recall the packaging that looks like it would fit right into the aisle of NTUC FairPrice.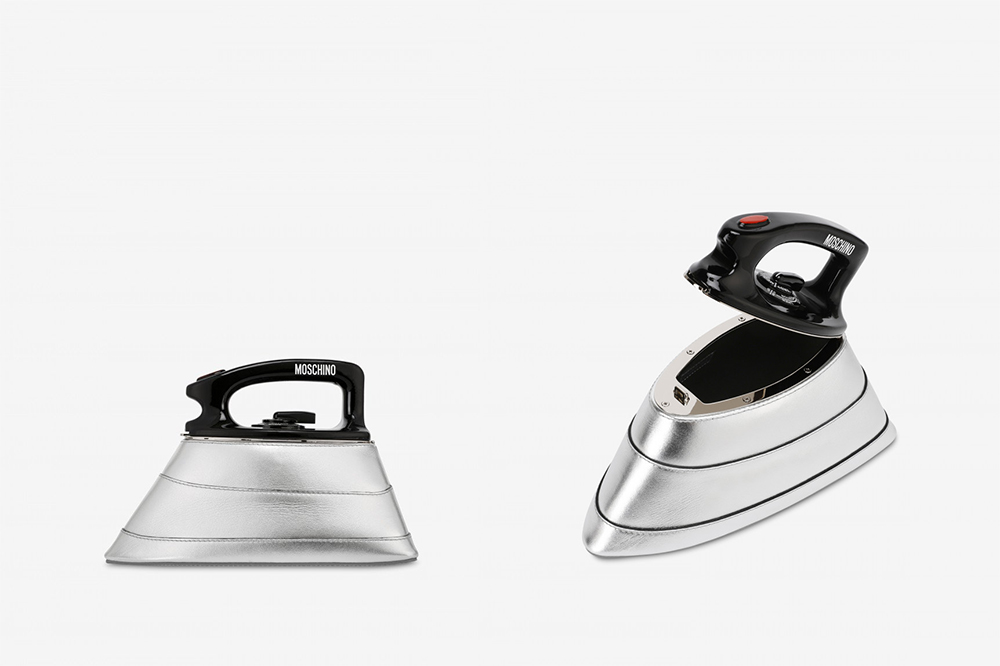 Laundry duty doesn't just include washing your clothes. If your favourite part of doing laundry is ironing, you can get the iron bag instead. Made of lamé nappa leather, the bag has a painted brass handle with a turning knob.
Miscellaneous household-related bags
Moschino's fall/winter 2019 collection was inspired by The Price Is right. Contestants on the American TV show have to guess the prices of items including household items such as, yep, washing machines. Jeremy Scott then continued the theme with a whole slew of other things you can find around the house.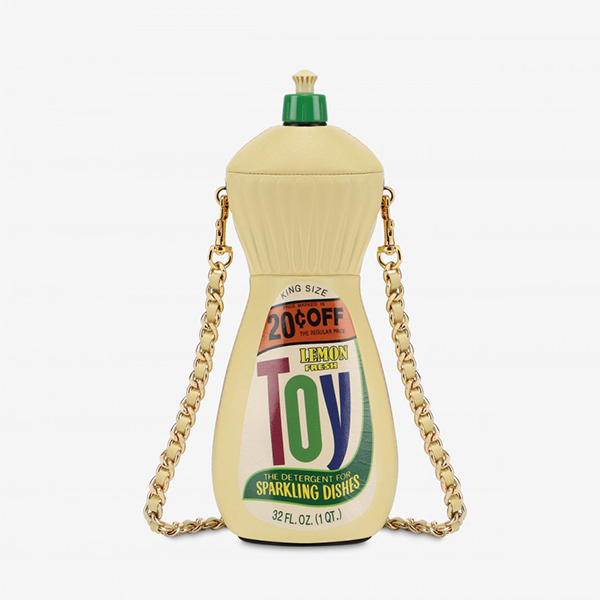 Not a fan of doing laundry but love cleaning up after a meal? This shoulder bag in the shape of dishwashing liquid has your name on it.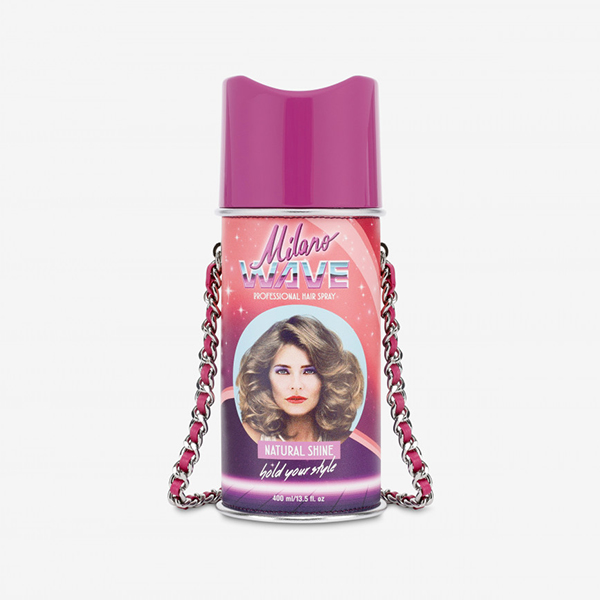 This bag is calling out to be carried by an Indonesian tai tai with a larger-than-life bouffant.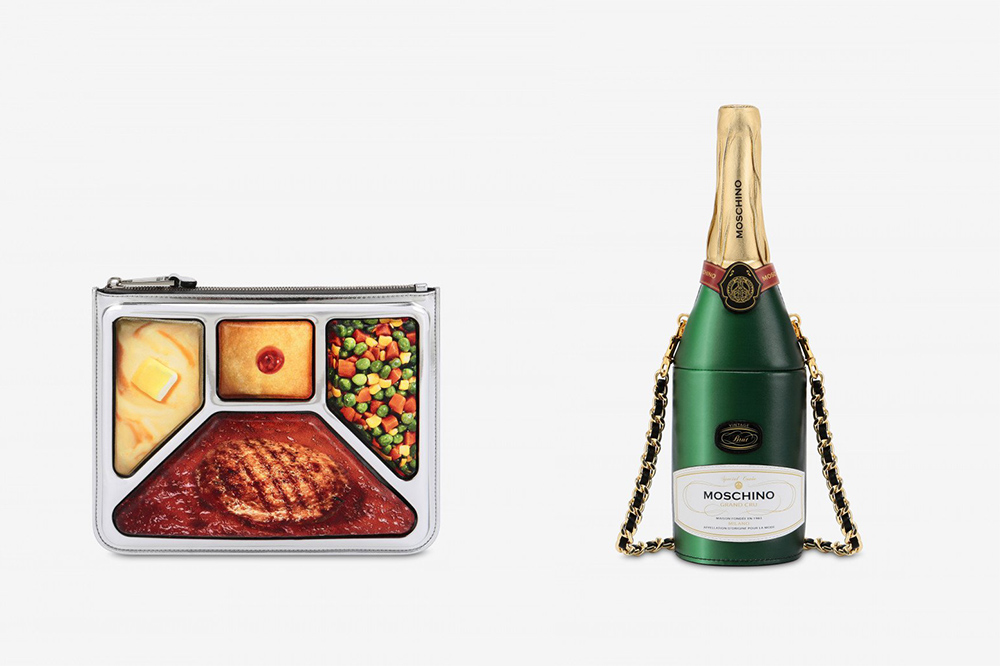 You can be a TV dinner or a Champagne kind of girl, or both.
Moschino Washing Machine And Iron Bag Will Get You Out Of Laundry Day
You can now find Moschino's fall/winter 2019 collection in its stores at The Shoppes at Marina Bay Sands and Paragon. While not all of the bags from the collection are available in Singapore, you can also visit the Moschino international website for the full list of items.
Also read:
10 Everyday Things That Trigger Singaporeans Mums Which Prove They're Just Like Us
All images: Source