Sailor Moon x Samantha Thavasa
While anime like Attack on Titan and Jujutsu Kaisen continue to rise in popularity, we can't forget one of the OG ones that got us 90s kids through our childhood — Sailor Moon. In celebration of Sailor Moon's 30th anniversary, Japanese fashion brand Samantha Thavasa is releasing bags, apparel and jewellery inspired by Usagi's iconic looks.
Bags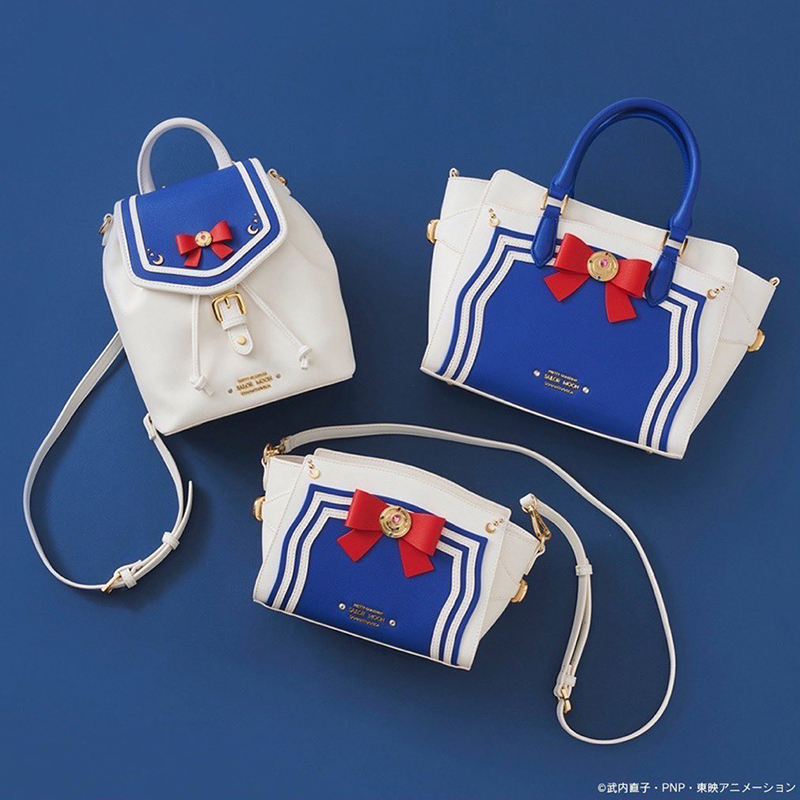 The handbag, shoulder bag and mini backpack in this collection take on the blue and white hues of Sailor Moon's uniform. Each bag even comes with her signature red bow and transformation brooch, allowing you to channel your inner princess wherever you go.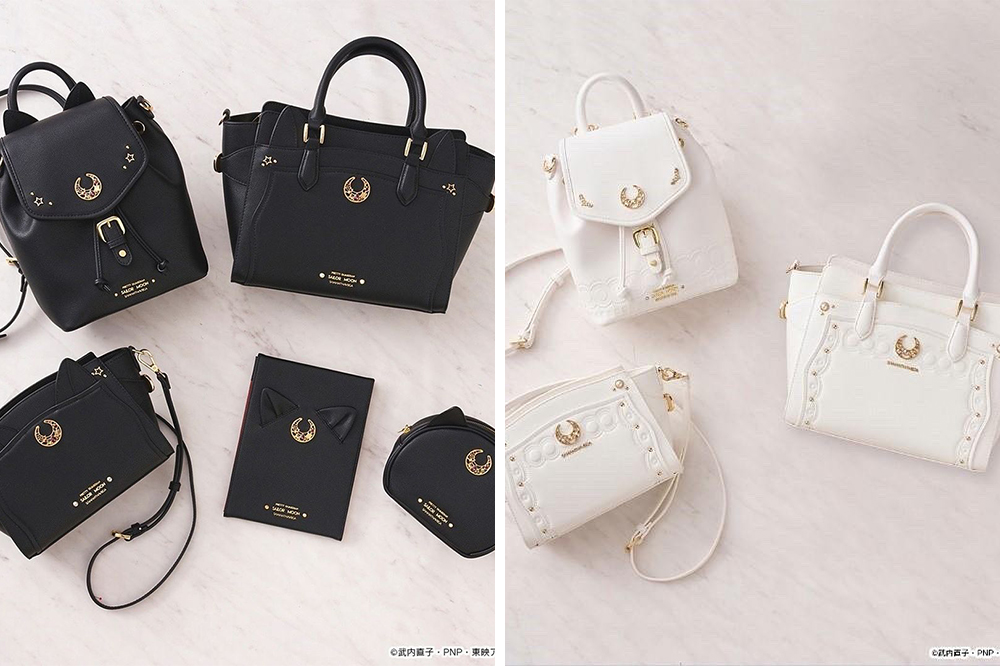 The next collection of bags and pouches features Sailor Moon's trusty companion, Luna. Available in black or white designs, the bags come with adorable cat ears and Luna's golden crescent moon found on her forehead.
Jewellery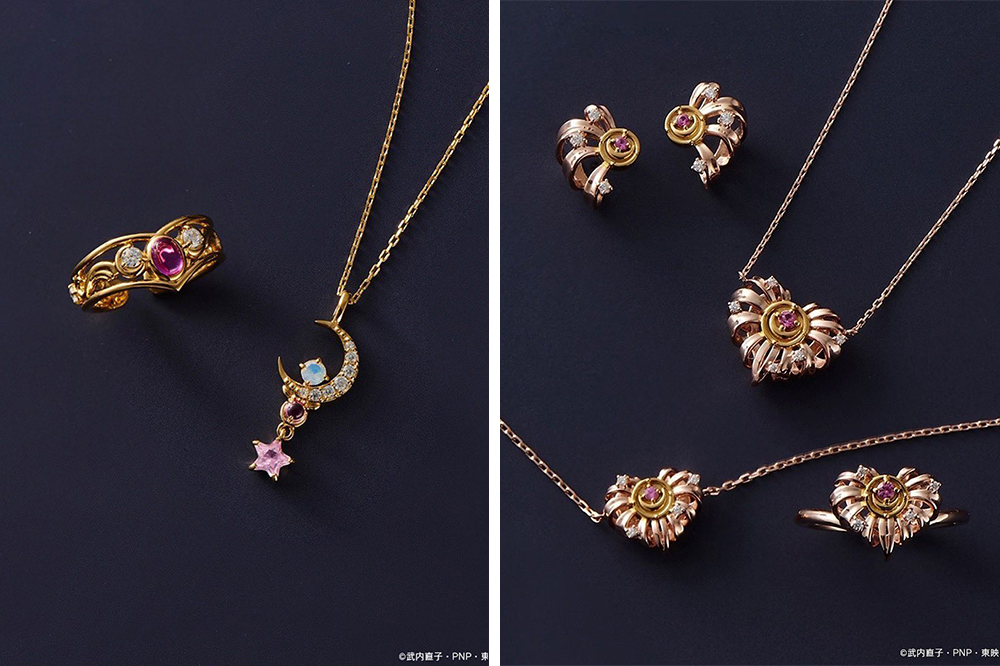 Take a little magic with you everywhere you go with these jewellery pieces, such as the ring designed to look like Sailor Moon's tiara and the Moon Stick necklace (left). 
Elegantly transform your OOTD with the matching transformation brooch designs, available as earrings, bracelets and rings (right).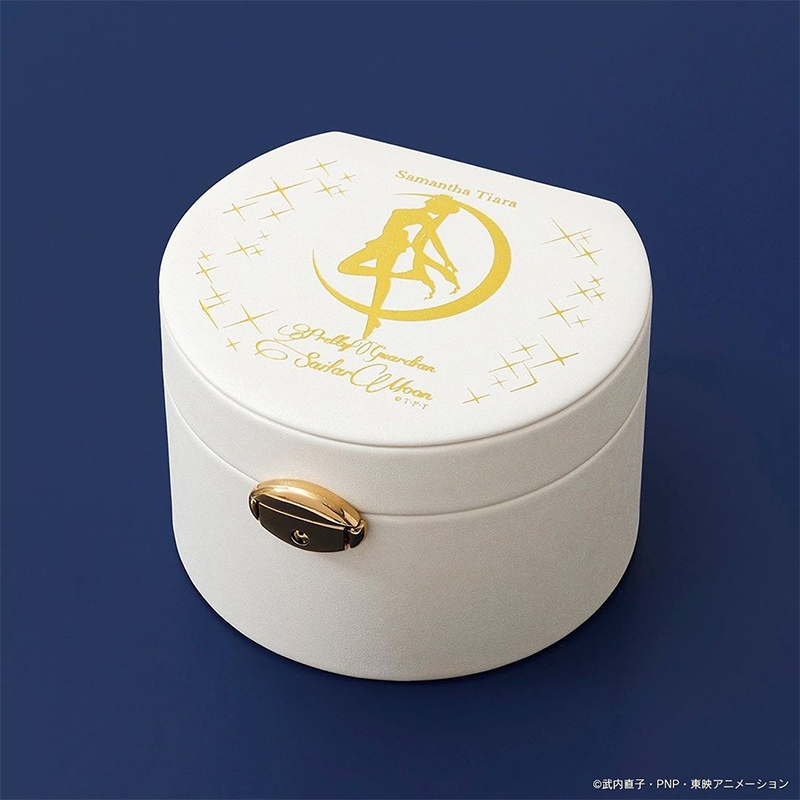 Store all of your Sailor Moon jewellery into this jewellery box, decked in a classy white design and featuring her silhouette on top.
Apparel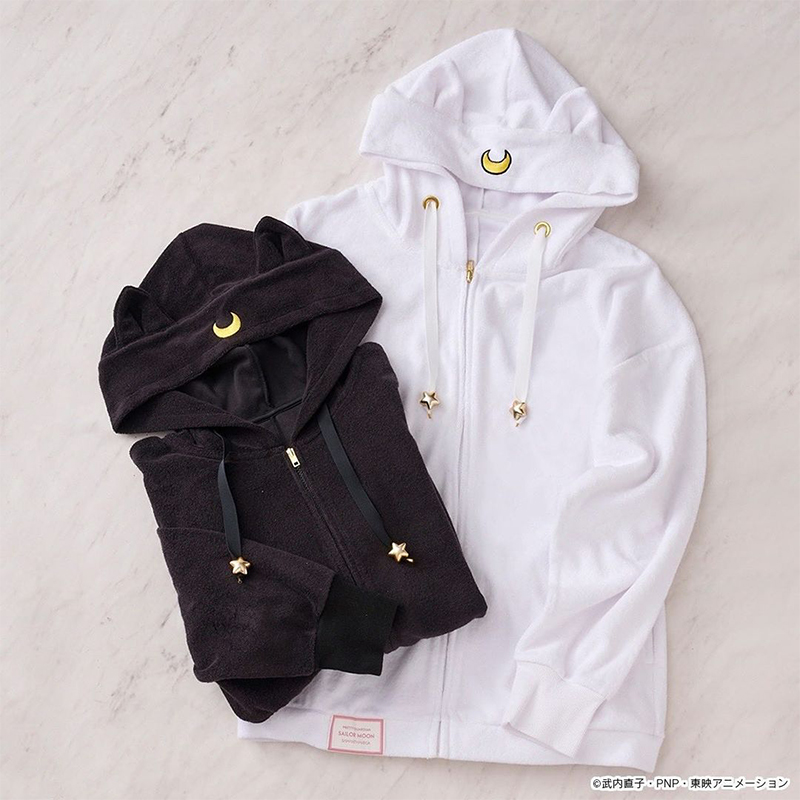 Get cosy on sweater weather days with these Luna-inspired hoodies, available in either black or white. The hood comes with kawaii cat ears and Luna's crescent, perfect for adding to your soft girl look.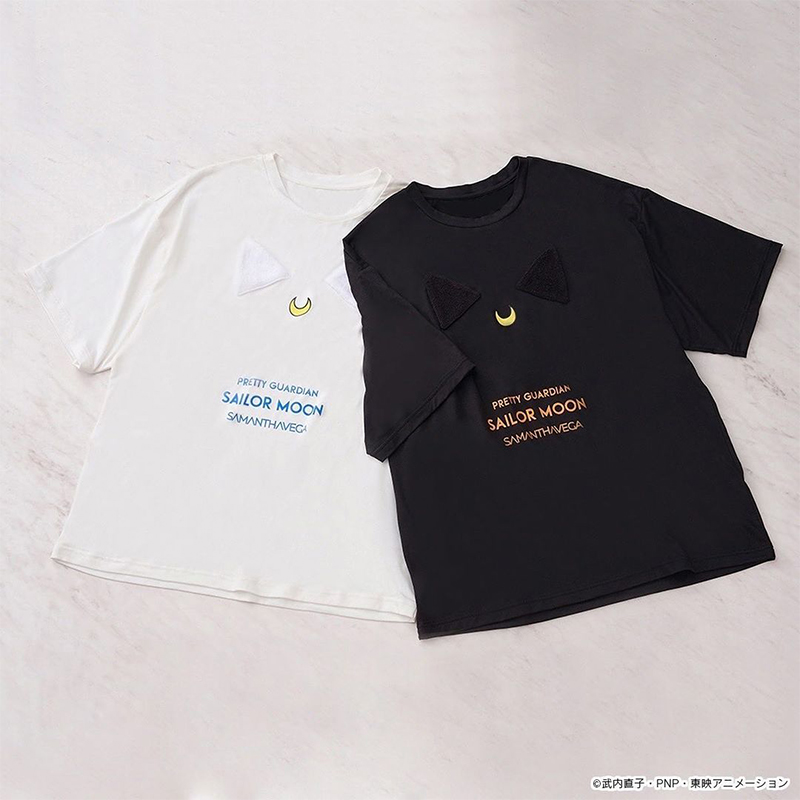 Go for a casual look with these Luna tees, complete with 3D features of her furry ears on the front.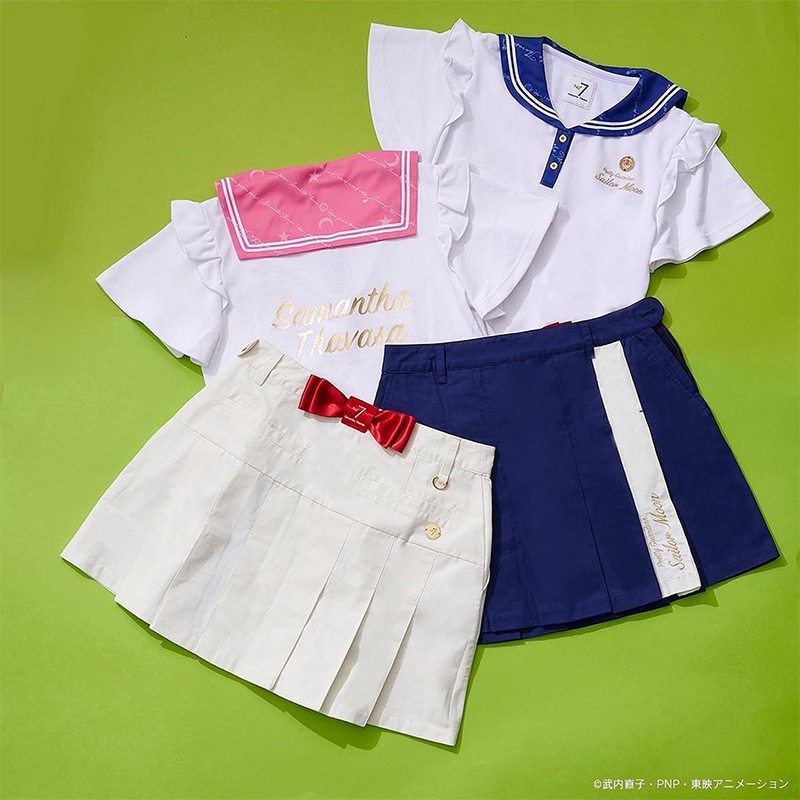 For a modern take on Sailor Moon's uniform, the Samantha Thavasa collection also includes cute polo tees with matching mini skirts.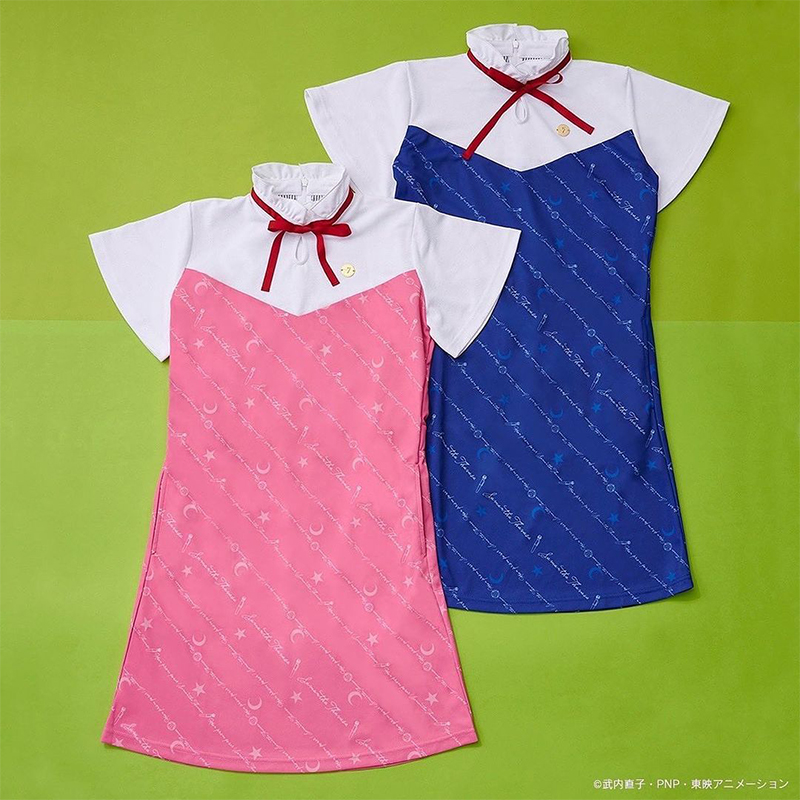 Collared dresses in either pink or blue are also available, adorned with crescent moon and star motifs for a whimsical vibe.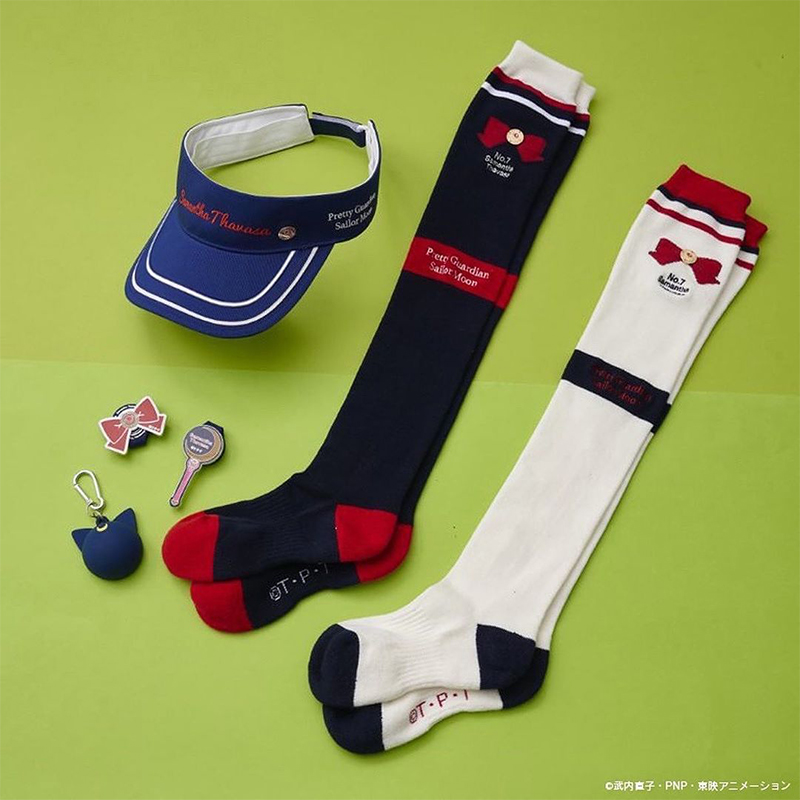 Complete the full Sailor Moon look with knee-high socks designed in her transformation brooch, making you feel straight out of a shoujo anime. 
A navy blue cap and keychains shaped like her moon stick, brooch and Luna are also available to add to your fit.
Wallets and pouches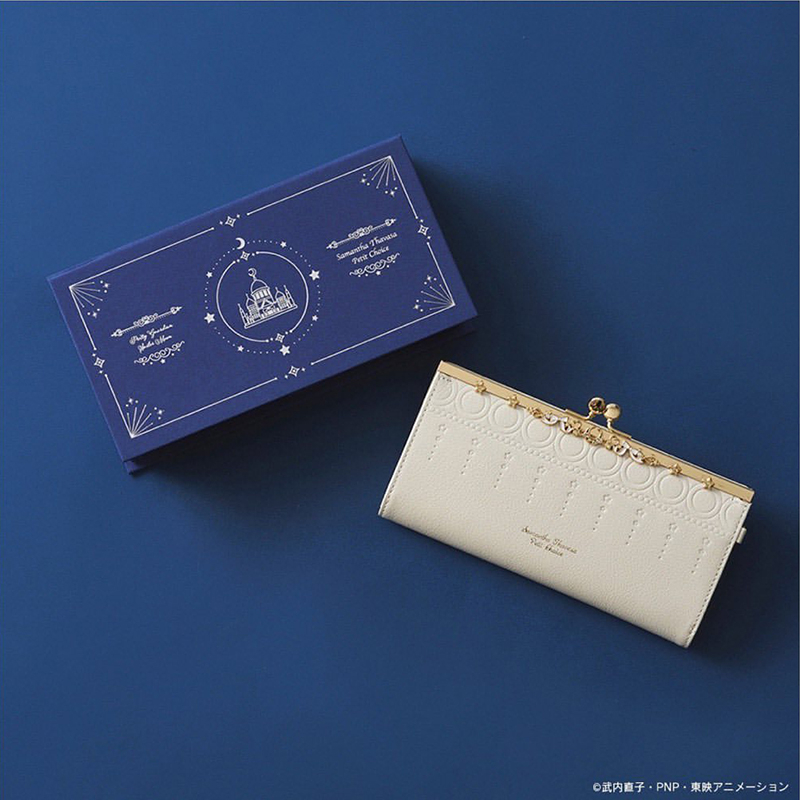 Live out your princess dreams with the long wallet that reminds us of Sailor Moon's beautiful white dress. The wallet is also adorned with more designs of moons and stars. 
On top of that, fans can look forward to receiving a limited-edition collector's box with every purchase.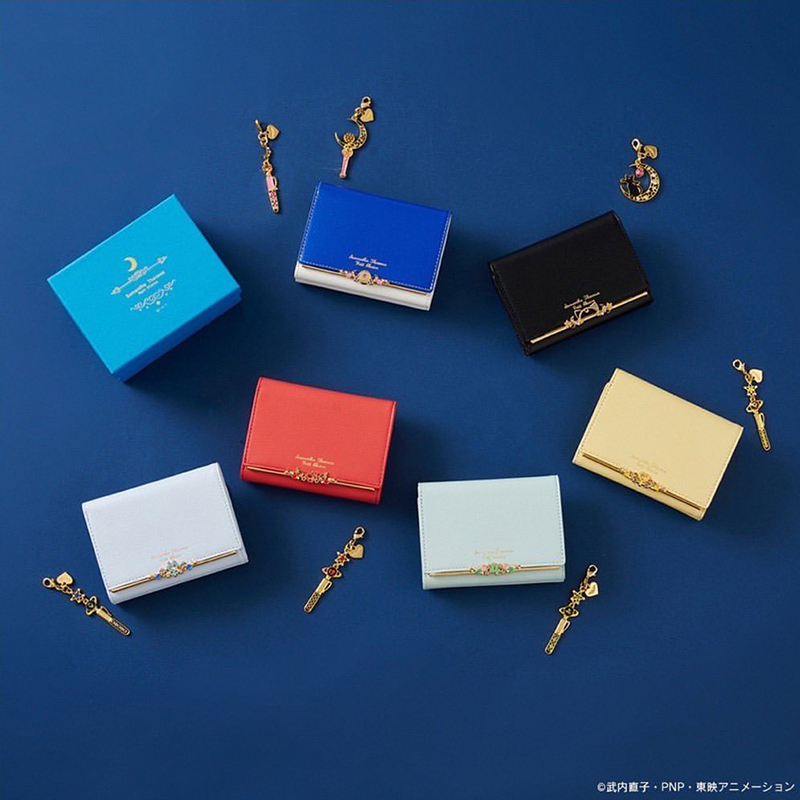 If chunky wallets aren't your thing, get your hands on these smaller wallets instead. They're available in six different colours, each inclusive of a unique detachable keychain.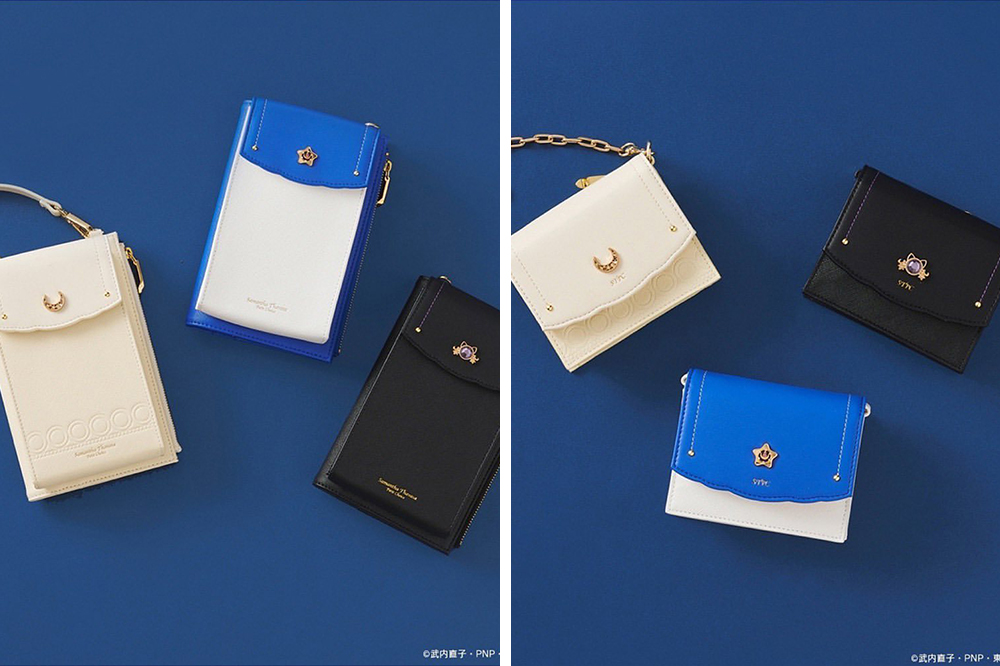 For those who prefer a sling for easy tapping in and out of your MRT commute, opt for these pouches with wrist chains instead. Available in two different sizes, sling them on your wrists for an added convenience anywhere you go.
The Sailor Moon x Samantha Thavasa Collection Will Magically Transform Your Style
It's almost hard to believe that it's been 30 years since the original Sailor Moon anime was introduced to the world. As such, the Sailor Moon x Samatha Thavasa collection is a treat for fans who want to show off their love for the series. 
As of now, the full collection is only available for preorder on Samantha Thavana's Japan website. Fans can either opt for freight-forwarding services, or stay tuned to Zalora's website for its potential release there. 
All images courtesy of Samantha Thavasa.
Also read:
There Are Now Sailor Moon Hair Curlers & Nail Sets That Will Give You A Magical Transformation