Ceramique Aesthetics Super Hair Removal 
Many of us believe that looking good is equivalent to feeling good. We want to look like Belle, not covered in hair like the Beast. However, if you're unable to get rid of those pesky hairs and peach fuzz, Super Hair Removal (SHR) is a permanent form of hair removal that you can try. 
If you've always wanted to try permanent hair removal, you're in luck. Read on to find out more about a promotional deal at Ceramique Aesthetics for you to try out their Super Hair Removal Treatment. 
Ceramique Super Hair Removal at Ceramique Aesthetics 
Consultation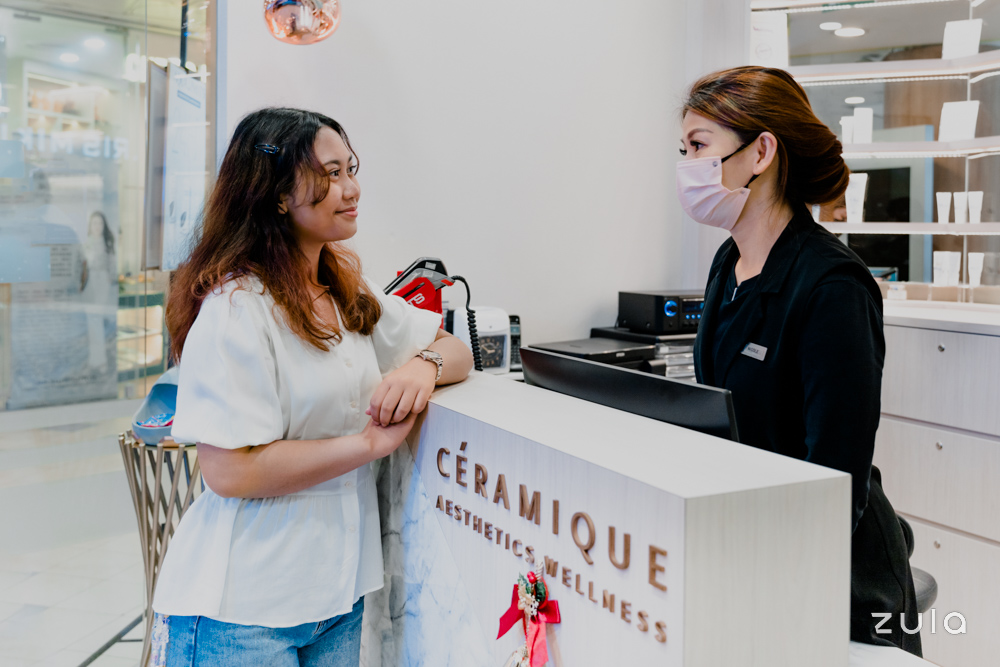 There will be a consultation with a specialist before the treatment commences
Before you start on your hair removal journey at Ceramique Aesthetics, there will be a 15- to 30-minute consultation with one of their knowledgeable specialists. You will be asked more about your skin condition and medical history before the treatment commences, so they can be aware of any potential issues before the procedure. 
The specialist will also check if you have shaved beforehand — as clean-shaven skin is essential for the treatment process to be successful. They're able to help you to shave if you haven't already done so, but this will be at an additional cost.
After learning more about your skin, the specialist will set up the SHR machine accordingly so that the treatment is tailored just for you. 
The treatment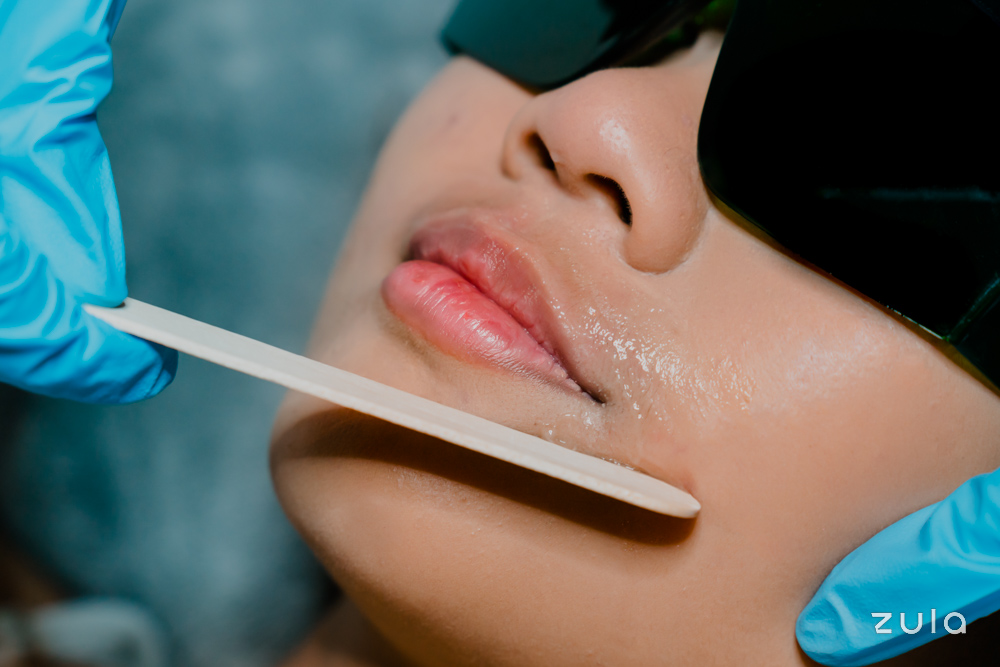 A thin layer of gel will be applied to your skin before the treatment begins
The first step of the treatment involves thoroughly cleansing the area you want to treat. 
Then, the specialist will apply a thin layer of specially formulated gel on your skin. For those who've done IPL or similar laser treatments before, you'll be familiar with how the gel feels cooling on the skin. You'll also be given protective eyewear, which you'll keep on throughout the procedure.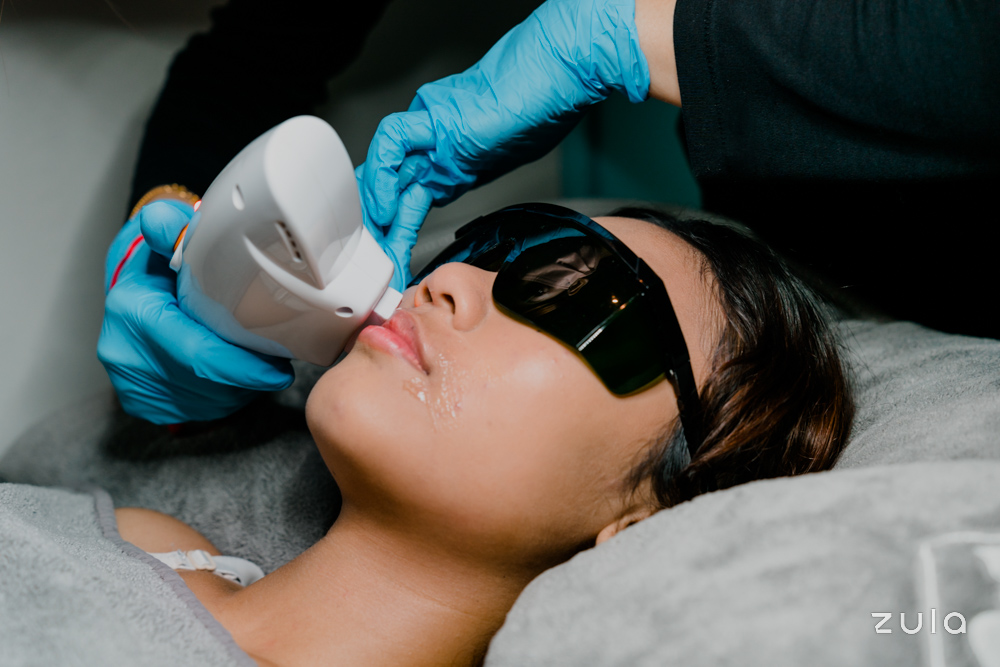 The SHR machine delivers pulses of light to the treatment area
After this, precise and direct pulses of light are delivered to the treatment area using the SHR machine handle. What's unique about this machine is that it's able to simultaneously cool the treated skin as the low fluence repetitive laser pulses are being shot, so there is less trauma to the skin, and you'll barely feel any pain at all. In fact, the procedure is so painless, you may even find yourself nodding off.  
While both IPL and SHR treatments decrease hair count and thickness through intense pulsed light, SHR is more effective. It's a newer technology than traditional IPL, and dispenses more pulses of light at lower levels of energy ━ so it does a better job with less damage to your skin. Additionally, your hair will not grow back as fast, as SHR is able to destroy the stem cells around the follicle that produce hair, and not just the hair follicle like in IPL. 
Usually, shaving leaves small hairs on the skin that the shaver can't reach. You're also only able to target a small area at any one time. Conversely, SHR allows you to treat a bigger surface area at once, and get rid of both fine and coarse hairs, leaving you with smooth, hairless skin. 
Apart from the upper lips, the SHR machine can be used on most areas of your body, including your underarms, feet, and chest.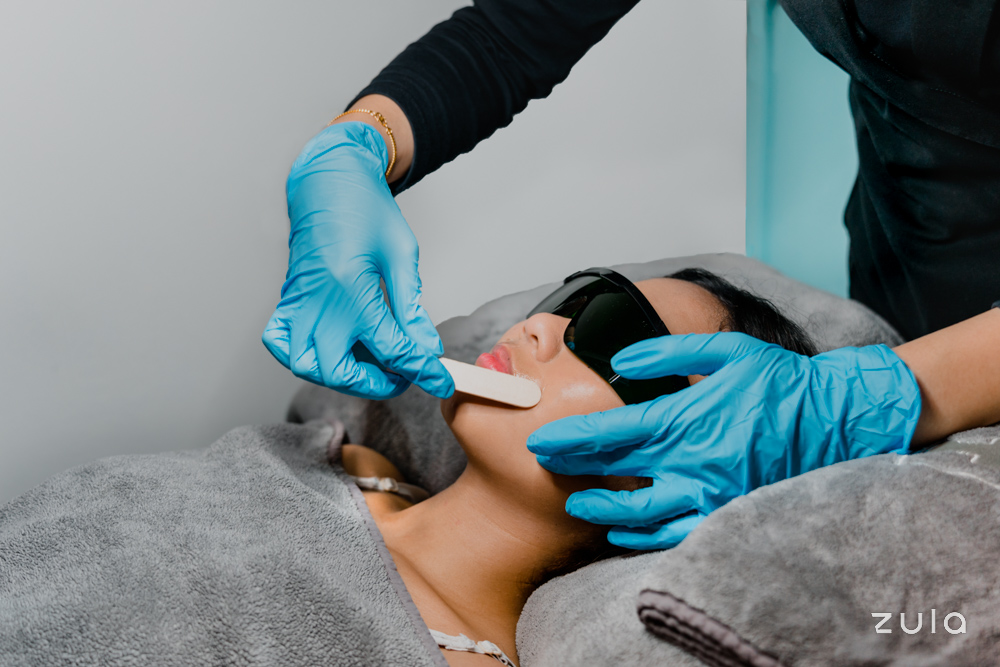 The whole SHR process takes about 10 to 20 minutes, depending on what areas you're treating. Immediately after that, the specialist will proceed with the aftercare treatment, where a cold moisturiser is applied to soothe your skin. 
If you would like additional treatments such as skin brightening peels, Ceramique Aesthetics will also be able to arrange these for you. After all, it's your needs that matter the most. 
Results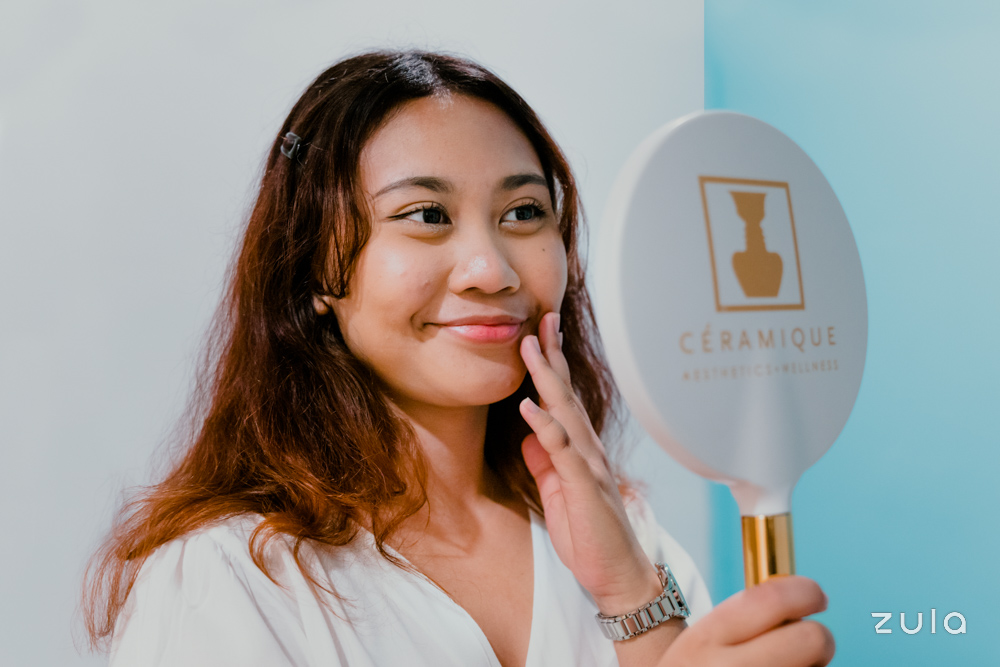 The treatment leaves your skin feeling smooth
Upon completion of the SHR treatment, you will find that the treated area feels smoother and looks cleaner, without the rashes, bumps, or ingrown hair that you'd get with other hair removal methods. If you observe any redness or swelling on the treated skin, don't fret – it will go away in two to three hours. 
After the treatment, you have to be sure to avoid scratching or picking at the treated area. Be gentle when you're showering, and regularly moisturise as well, to keep your skin smooth and to reduce any irritations. 
You may be wondering whether this blissful state of hairlessness is permanent – well, you will still require monthly treatments, which ultimately still saves you a lot of time shaving in the long run. Ceramique Aesthetics recommend that you have an interval of three weeks between each SHR session, for at least six sessions, to attain the best results. The number of sessions may vary across individuals. 
Head Over To Ceramique Aesthetics For The Best Deals & Results For Hair Removal Treatments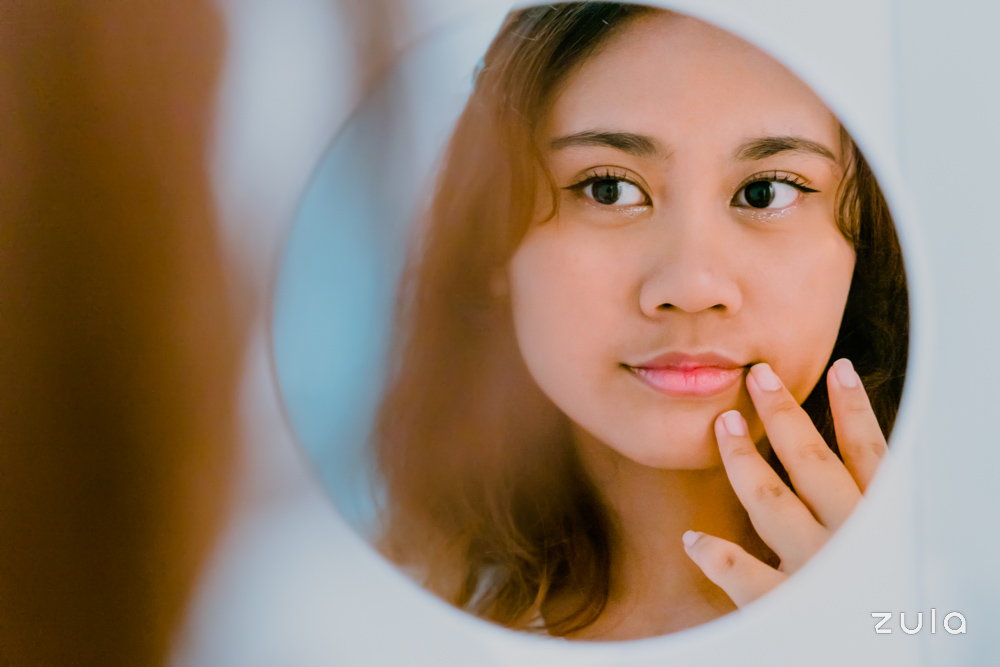 This treatment is suitable for everyone, regardless of skin type or tone. If you're having trouble getting rid of unwanted hair, consider permanent hair removal so you can be free of the hassle of shaving. 
Kickstart your very own SHR journey with Ceramique Aesthetics: they're running a promotion for 10 sessions of upper lip or underarm treatment at just $88 down from the usual of $120 per session, so each session costs just $8.80. If you're looking for Brazilian hair removal, there's a promotional package where 5 sessions is priced at $188, down from the usual of $300 per session. With this, you can save more and feel fresh for the new year.    
Ceramique Aesthetics has won multiple awards, including The Singapore Women's Weekly Spa Awards 2021 and Harper Bazaar's 2022 Best Pain Free Hair Removal, so you can rest assured that you are in good hands. For more information on their treatments or to book an appointment, check out Ceramique Aesthetics' official website or drop them a Whatsapp text at 8699 6286.
This post was brought to you by Ceramique Aesthetics.
Photography by Mikayla Tessensohn.