Chanel's Coco Cafe Pop-up
If your favourite high tea spot had a child with a Chanel beauty counter, you'd get Chanel's Coco Café that's popped up at The Visual Arts Centre.
Bringing a slice of Parisian style to our city from April 8th to 16th, 11.00am to 8.00pm daily. Some of your friends may have nabbed exclusive slots to this event, but fret not, it's still open to the public.
Free manicure with Chanel's latest Le Vernis shades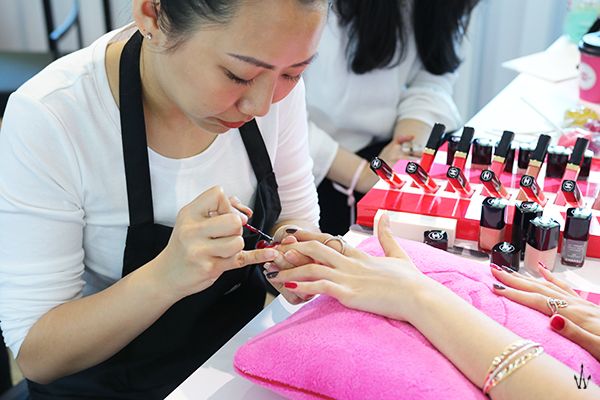 What's better than a free manicure? The fact that you get to try out the latest shades from Chanel's Le Vernis nail varnish line. Don't forget to give your skin some love and get your hands massaged with products from Chanel's Hydra Beauty line too.
Free makeover with Chanel makeup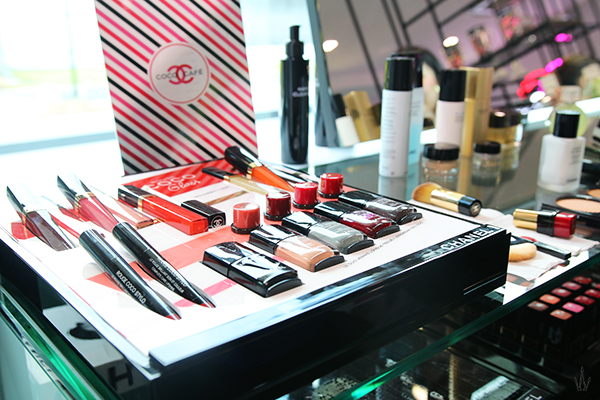 Hit up The Colour Bar for a full-face makeover, or just feed your inner beauty junkie by testing out the Cruise 2017 Makeup Collection, which is exclusively pre-launching at the Coco Café. While you're there, give your lips some love with Chanel's new Rouge Coco Gloss line that comes in 24 intensely glossy shades.
Get your kawaii on at the Chanel photobooth
After glamming up, head over to the Rouge Coco Gloss photo booth for a picture with your best babes. You can even relive your neoprint days by decorating your pictures with Chanel-themed stickers.
End the day on a sweet note with drinks & desserts
If you've managed to nab a slot, you'll be able to get a complimentary beverage along with the experience. Choose from the Chanel beauty bubble tea, hot coffee (chic Chanel cup included) and juices inspired by the four different "Chance" perfumes.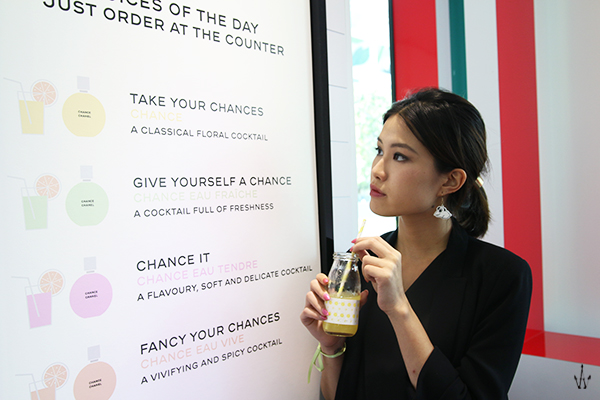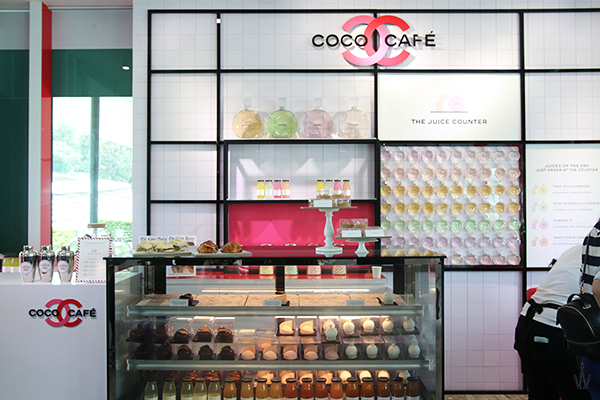 Or if you decide to head down without having registered for a slot, don't worry—you're entitled to a free dessert when you purchase an item from the cafe. So you'll be able to have your cake and eat it too.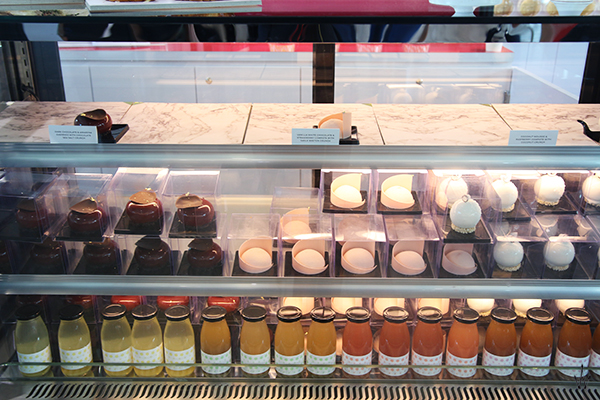 Indulge Yourself
Whether you're a massive Chanel fan or a doting boyfriend who's wondering where to bring your girlfriend this weekend, the Coco Cafe will offer an experience that any girl can enjoy.
Coco Café, Visual Arts Centre, Dhoby Ghaut Green.
Open from April 8th to 16th, 11.00am to 8.00pm daily.