Making Cheongsam Outfits In Singapore
Every time Chinese New Year rolls around, I briefly consider purchasing a cheongsam before dismissing the thought with an "Aiyah, confirm won't wear again lah."
It doesn't help that I'm put off by most ready-to-wear cheongsams. They're either too obiang or come in a red and black design reminiscent of Cantonese dim sum waitresses. And I know I'm not the only millennial who thinks this way.
28-year-old Hu Ruixian noticed how these sentiments have led the cheongsam to virtually disappear from the wardrobes of Chinese Singaporeans.
So after graduating from Temasek Polytechnic's Fashion Design course, she started Studio HHFZ in July 2018, making bespoke gowns and modern cheongsams. Her goal: update the qipao to encourage more youths to incorporate the traditional dress into their everyday wear.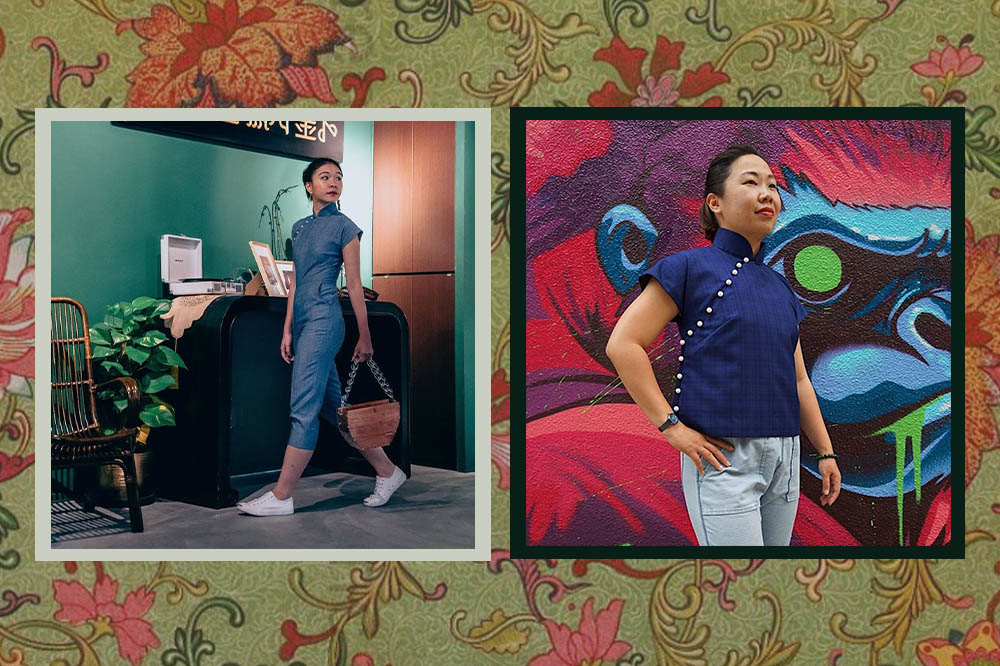 Some of Ruixian's completed designs; image (left) by John Edward Lim and Tan Wen Lin
Bespoke cheongsam-making process
It's Ruixian's belief that any woman can look good in a cheongsam. A well-tailored cheongsam should have the same effect as a Little Black Dress—it should make a woman feel smart, confident and feminine.
"I have a lot of people telling me, 'Oh I need to lose more weight, so that I can make a cheongsam.' But no. You should wear the clothes, [the clothes shouldn't] wear you," Ruixian reveals.
Ruixian believes a dress represents the "friendship between a dressmaker and every individual wearer." The marriage of new and old fabrics, beads and silhouettes are carefully selected to reflect an individual's personality.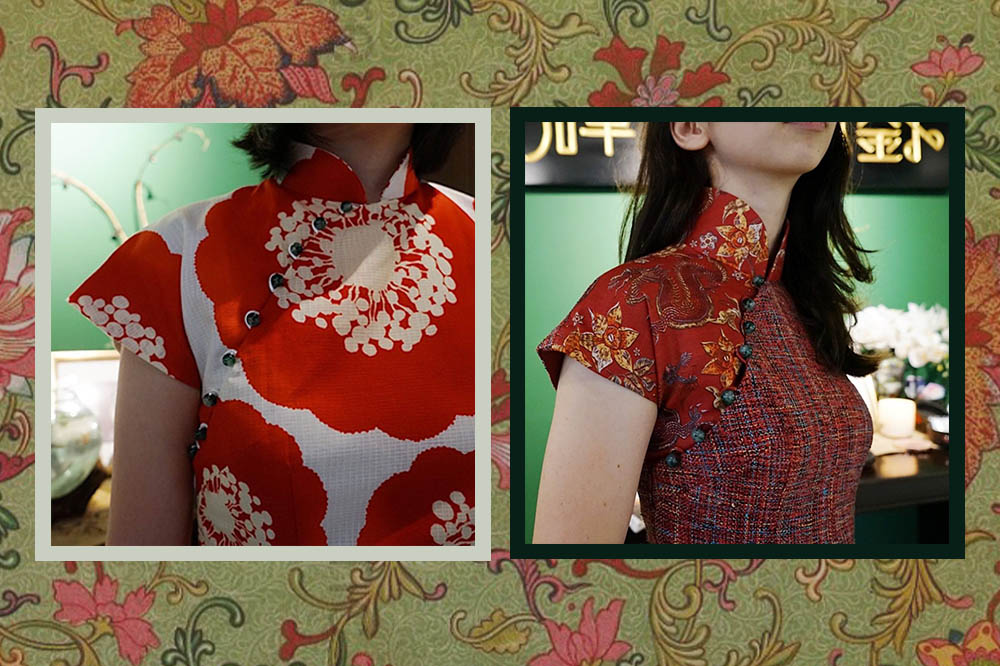 Close-ups of Ruixian's completed cheongsams
Each cheongsam is a labour of love that takes six to eight weeks to create. Prices at Studio HHFZ start from $420 for a knee-length cheongsam, and vary depending on the material and length of the cheongsam.
Though the process is labour-intensive and time-consuming, seeing her cheongsams out in the world gives Ruixian immense satisfaction. Her goal is always for customers to be able to look back at their cheongsam #ootds and go, "'Oh wow, I look so good in a cheongsam.'"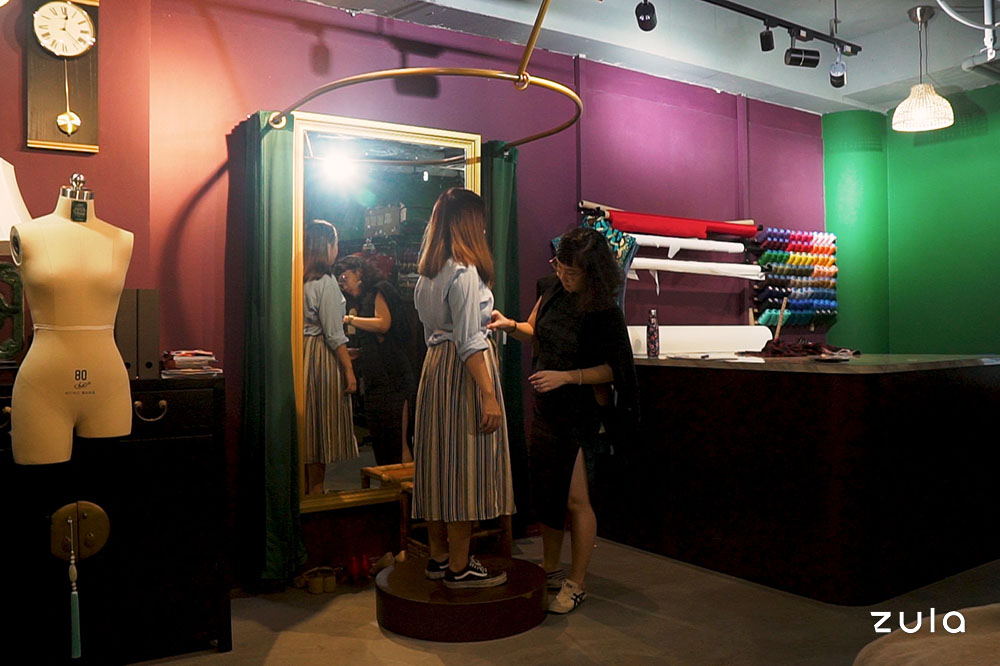 Ruixian measuring a potential client
Also read:
Kainism's CNY Tees Let You Customise Your Surname So You Can Match Your Fam Without Looking Cheesy
Chinese New Year cheongsam rush
October to February is Ruixian's busiest period as that is when requests for Chinese New Year cheongsams come flooding in. During a previous Chinese New Year, she worked non-stop for three days and nights, subsisting on coffee and a single one-hour nap.
"'Cause it's my first Chinese New Year. So I didn't know what to expect. I was very happy like, 'Wah, got people want to order.'
[But] it just got to a point where [the orders accumulated and became too much]. Then, 'Oh shit, I have to faster finish, I have to faster finish.'
I [promised] my clients, 'I'm going to give you by Chinese New Year', [which] means I need to give you by Chinese New Year. So that kept me going lah," Ruixian recalls with a laugh.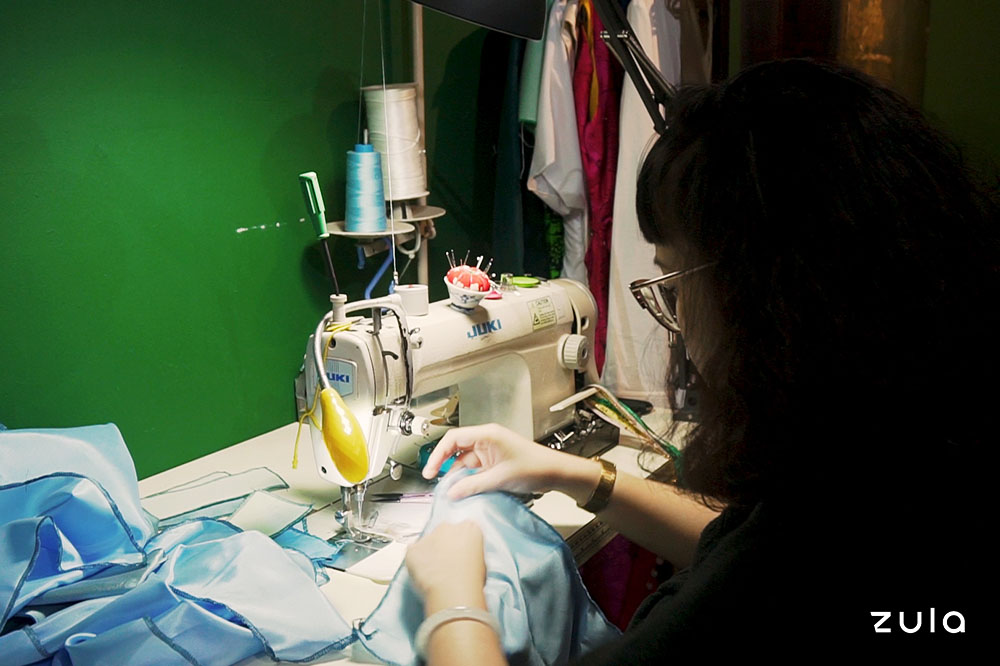 Ruixian using her sewing machine
Cultural appropriation versus cultural appreciation
Aside from making traditional wear for the Lunar New Year, Ruixian also tailors cheongsams for brides in their 20s and 30s. Ladies in their late 30s to 50s tend to request designs for everyday wear. Interestingly, non-Chinese minorities have also approached Ruixian to get qipaos for their weddings or as formal wear.
"I think it's okay for [someone from] another race to wear a cheongsam. To wear [another race's] ethnic clothing, I think it's very important to understand their culture, and to understand how they would wear it."
Cheongsams should not be too short, revealing, or tight; think 1920s old Shanghai glam.
Context is equally important. You wouldn't wear a cheongsam to a funeral or other mournful events.
This extends to when Singaporeans of Chinese descent wear ethnic clothes from minority groups. For example, Ruixian explains that wearing a sari to an Indian friend's wedding is okay; but as a Halloween costume, it is not. In short, don't turn a friend's culture into a 'for fun' costume.
"If we were to wear anything [from] another culture, I think it's best to check with [a] person of that race if it's okay to wear [their ethnic dress] like that."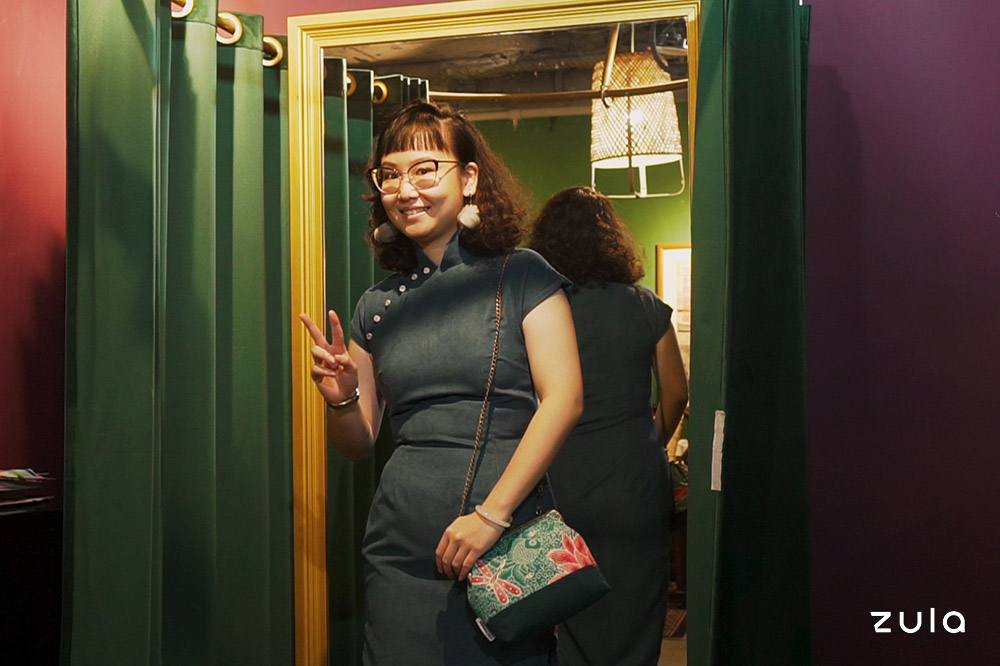 Ruixian modelling one of her cheongsams
Wearing Cheongsams In Singapore
As much as we identify as Singaporeans, our multicultural fabric is still divided by race and different practices. Culture remains fundamental to our identities.
While it's not uncommon to see a sari or baju kurung on the MRT, it's rare to see a qipao save on the first day of Chinese New Year. Young Chinese Singaporeans have long shunned their Chineseness, evident from the increasingly abysmal Mandarin standards and the propensity to make fun of manyao-blasting, e-scooter riding YPs.
Through her modern cheongsams, Ruixian hopes this attitude will change and move towards honouring our identities as ethnic Chinese.
"You know this Chinese idiom '饮水思源' ['yin shui si yuan' in Mandarin]? I think it's very important for us to remember our roots and where we come from. The easiest way to remember our roots [is] to start wearing your cheongsam lor."
If you decide to wear a cheongsam this CNY but are afraid of looking like a waitress, Ruixian counsels: avoid the traditional red brocade and black piping details. Pick premium fabrics like Thai silk. Opt for modern materials such as tweed or go for printed floral patterns.
For those on the curvier side, she recommends thicker fabrics as they tend to cling less and be more forgiving. Those who have round faces can choose a shorter collar.
The last pro tip to give off Maggie Cheung's 'In The Mood For Love' vibes is to wear a midi-length cheongsam. The rule of thumb is the longer the hemline, the more elegant a cheongsam appears. All vertically challenged sisters out there should know this silhouette will elongate the body.
Follow these tips and guarantee plus chop no one will shout at you "Miss, add tea please!"
Also read:
Yanxi Palace Sequel On Netflix—What Happened Last Season, What's New & Whether It Is Worth Watching