Cat Paw And Chicken Feet Socks on Lazada and Ezbuy
Halloween is coming, and for us Singaporeans, that usually just means a trip down to USS' Halloween Horror Nights or a night out at Zouk's annual Halloween party. 
If you're not into the whole dressing up situation, but still want some fun, these cat paw and chicken feet socks might be right up your alley.
With prices starting at $4.99, these fun animal-themed socks are available on Amazon, Ezbuy, Lazada and Shopee so you can get them shipped right to your doorstep. 
Duck and chicken feet socks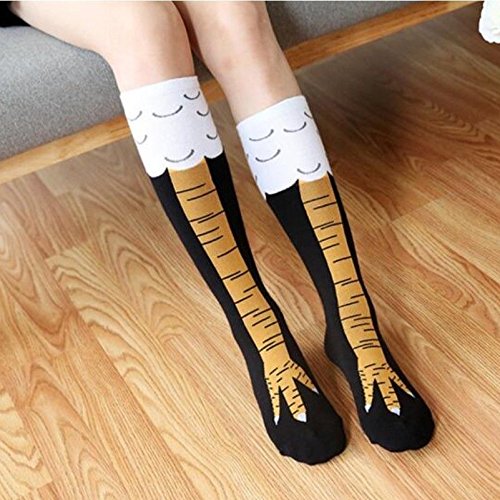 There's a variety of animal designs available, but our favourite is the chicken feet socks for sure. With a black base, all you need to do is stand against a black wall to make your chicken feet pop.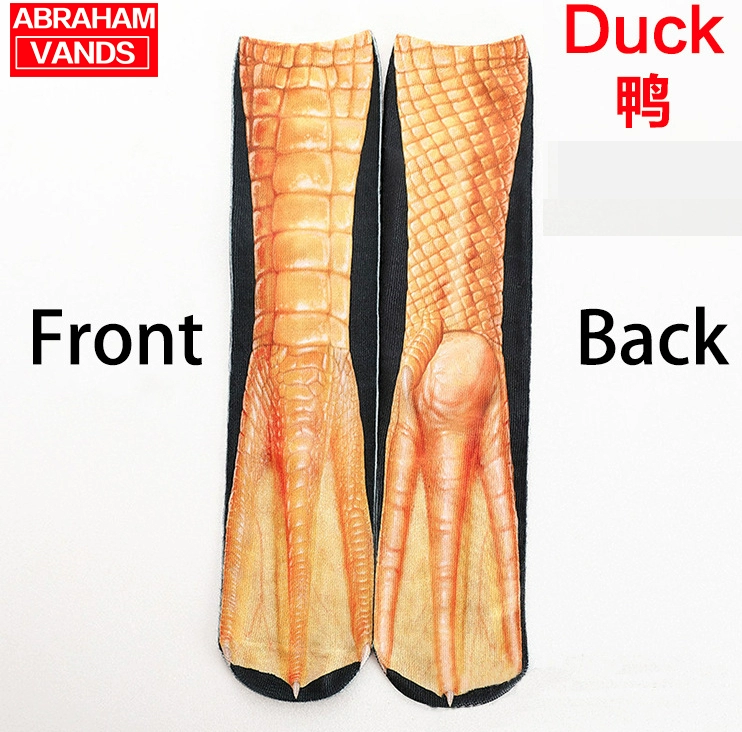 Source
A duck version can also be found on Ezbuy. These socks show a magnified version of a duck's webbed feet, which somehow look like elongated skinny human fingers.  
Office jokers can also wear them at work to surprise your desk mates with a ducking footsie.
Also read:
11 Ghost Stories in Singapore's Polytechnics—Some Told By Night-Shift Janitors
Other animal designs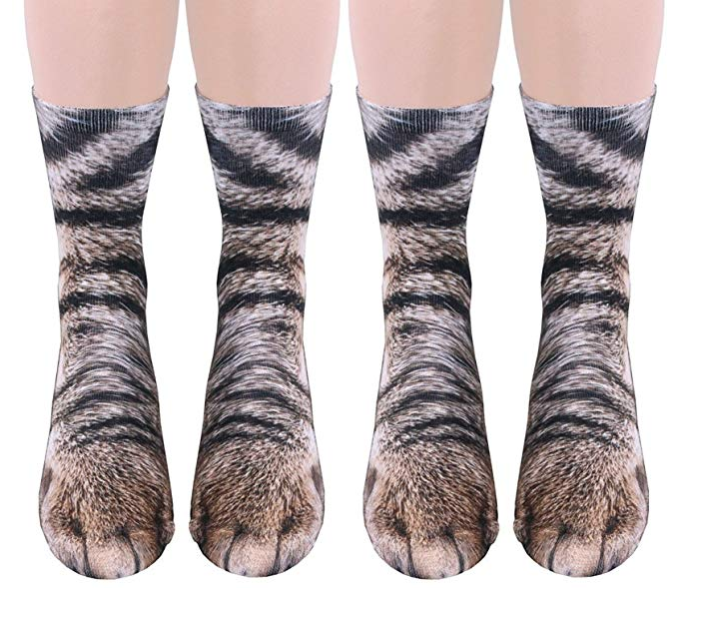 Other than chicken legs, the cat paw ones are also adorable. Looking realistic AF, these socks even show the furry details of a cat's sole! For something wilder, tiger and leopard socks are also sold on Ezbuy. 
If reptiles are cooler, you can get socks that look like crocodile paws too. Other designs include pig and polar bear.
Rooster masks
Complete your outfit with a rooster mask like the one above to really stand out from the crowd. This is a paper mask that you can assemble yourself, and its beak is a huge hole so your face can still be seen. It's priced at $12.40 on Ezbuy.
For something that channels a bit more vibes from Chilling Adventures of Sabrina, this rubber chicken mask priced at $9 will do the trick. You can get it on Ezbuy as well.
Chicken Feet Socks For The Quirky
If dressing up for Halloween isn't part of the plan, these socks can also be used to keep your feet warm or for some alternative fun if you're into that. 😉 
Also read:
BDSM Confessions Of An SG Influencer Who Acts Like A Baby For 'Daddy'