Practicing BDSM By Being In A DDLG Relationship
*Names have been changed to protect identities
When most people think of BDSM practitioners, their minds often leap to leather-clad dominatrixes, or individuals being whipped and bounded by chains.
But nothing about Amanda* gives away the fact she's been interested in and has been practicing Daddy Dom/Little Girl (DDLG) since she was 16.
"I first came across DDLG on Tumblr and I wanted to try it because I was intrigued. Unlike the 'normal' idea of what BDSM is, DDLG is so sensitive and fragile," the 19-year-old beauty Instagram micro-influencer with a 10K-strong following explains.
DDLG is a relationship where one person takes on the role of caregiver and the other adopts a child-like demeanour.
In this dominant/submissive relationship, DDLG may or may not involve sex. The caregiver tends to their Little, taking care of them just like how they would a young child.
Being in a DDLG relationship
In her DDLG relationship, Amanda takes on the role of the Little, regressing into a child-like headspace.
"I have anxiety so sometimes going into my Little space helps me calm down. Being in Little space makes all my worries vanish because Daddy deals with my big people problems."
As a Little, Amanda plays with stuffed toys, colours, enjoys storytime, drinks from sippy cups, and baby talks. She also follows a set of rules given by her Daddy.
If she doesn't follow the set rules, she is punished with spankings, timeouts, or earlier bedtimes. If she's 'been good', she gets rewards such as extra sweets, or 'play time' aka sex.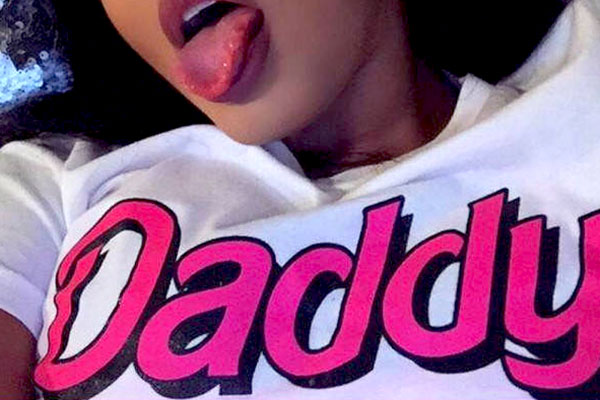 For Amanda, 'Daddy' is her 21-year-old boyfriend who she has been dating for the past two years.
Prior to them dating, Amanda's boyfriend didn't know anything about DDLG. When Amanda revealed her kink a few months into their relationship, he agreed to give it a try to fulfil her sexual needs.
Misconceptions of a DDLG relationship
Being in a DDLG relationship, Amanda has always been aware of the misconceptions many non-practitioners have of DDLG.
Some misunderstandings include how DDLG practitioners advocate incest, father-daughter roleplay, and pedophilia.
This is because ageplay, a form of role-playing where an individual acts or treats another as if they were a different age, is a significant part of DDLG.
However, Amanda is quick to dispel these misconceptions, stating how she doesn't think of her boyfriend as her dad, nor does she think of her actual father during sex.
"I think it's weird to fantasise about my dad when I'm having sex. If you do, that's another fetish altogether. And just because someone calls their partner 'Daddy', it doesn't mean they have daddy issues," she adds.
As for pedophilia, Amanda points out how DDLG is first and foremost a relationship between two consenting adults.
"There are cases of older men or women sexually grooming children. These pedophiles trick children into thinking age-inappropriate sexual acts are part of a nurturing DDLG relationship," she explains.
"But in an actual DDLG relationship, there's a clear understanding that what happens in the bedroom is roleplay and both participants have to agree to it."
Essentially, a DDLG relationship boils down to effective communication, mutual understanding, and respect. The good communication habits practiced when engaging in DDLG also benefits the couple outside of the bedroom.
Amanda reveals relationship problems are worked out easily. The intimate nature of DDLG has brought her and her boyfriend closer to each other.
Being Open About DDLG
When asked if she sees herself practicing DDLG in the future, Amanda replied in the affirmative and expressed how she would still want to practice DDLG when she has kids.
"There are some couples who devote all their time to raising kids and let their relationship stagnate. With DDLG, it'll help keep our relationship fresh and help us set aside couple time for ourselves."
From how earnestly and honestly Amanda answers questions on DDLG, it's apparent DDLG plays a large part in her life.
But while she isn't ashamed of her lifestyle, she chooses to keep her DDLG kink under wraps as she feels revealing her DDLG practice would bring about unwanted attention in conservative Singapore.
However, she does want to share information on and dispel myths surrounding DDLG. "Every relationship is special and unique in its own way and it really depends on the couple."
"Everyone has their own kinks and if it doesn't hurt anyone, why not?"