Getting Rid Of Pimples
Since I was 14, I've struggled with acne. What began as tiny whiteheads on my forehead moved down my face and evolved into large, inflamed pimples on both cheeks.
The acne and scarring took a toll on my self-confidence. It might not be obvious, but I was wearing foundation in both pictures above. When I was 21, I decided to invest money and time into my skin. Three years on, my skin has come a long way thanks to practising a consistent skincare routine.
I don't claim to be a skincare expert, but this is what worked for my sensitive, oily combination skin.
Step 0: Makeup remover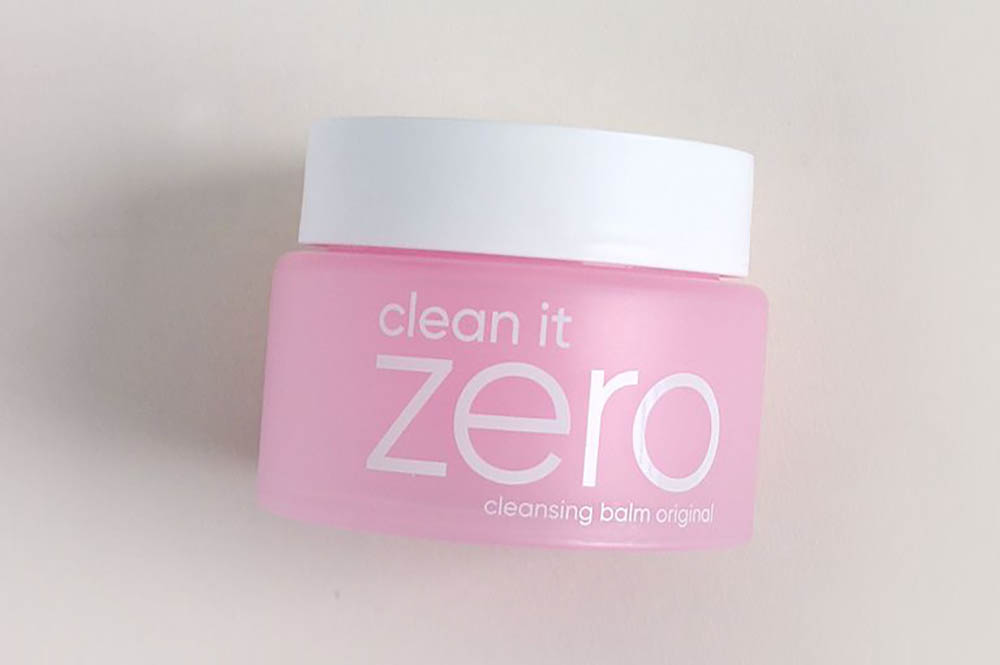 Banila Co.'s Clean It Zero Cleansing Balm Original (S$20) literally 'melts off' my makeup in 30 seconds, even the hella budge-proof Heroine Make Long & Curl Mascara Super Waterproof mascara.
The balm dissolves into an oily film and washes off without leaving any residue. A little goes a long way with this product. Make sure your face is dry before application.
Step 1: Cleanser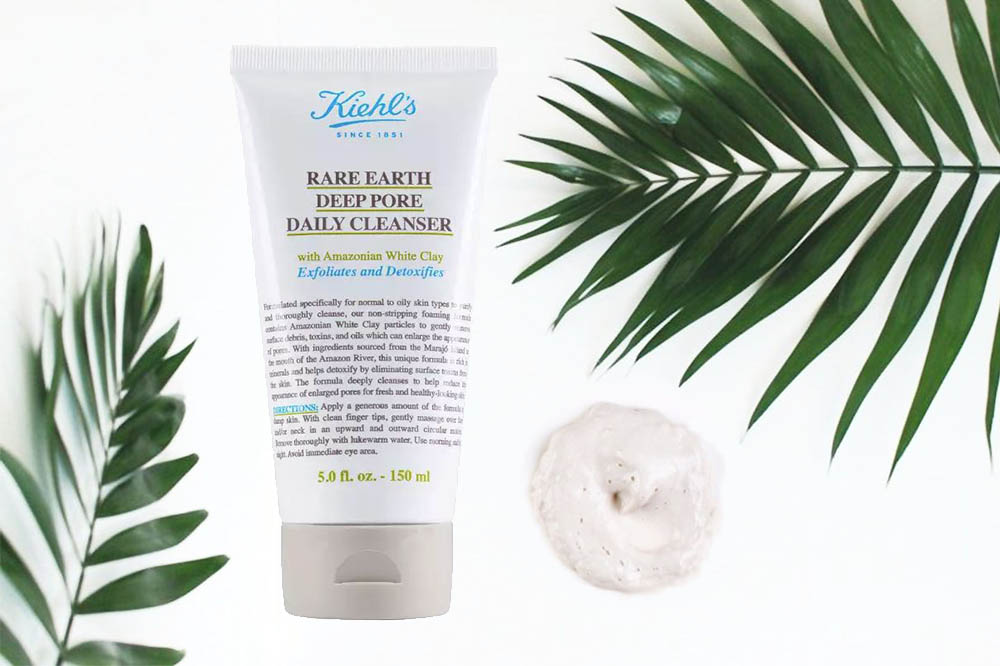 I like cleansers which leave my skin feeling squeaky clean. Kiehl's Rare Earth Deep Pore Daily Cleanser (S$40) does a good job of thoroughly removing oil, dirt, and makeup without leaving a tight, uncomfortable sensation.
Step 2: Toner
When I was younger, I thought toner was 'useless, overpriced water'. And then I tried the Cremorlab T.E.N. Essence Tonic (S$38). After two weeks of constant use, I noticed my skin looked less dull and more luminous.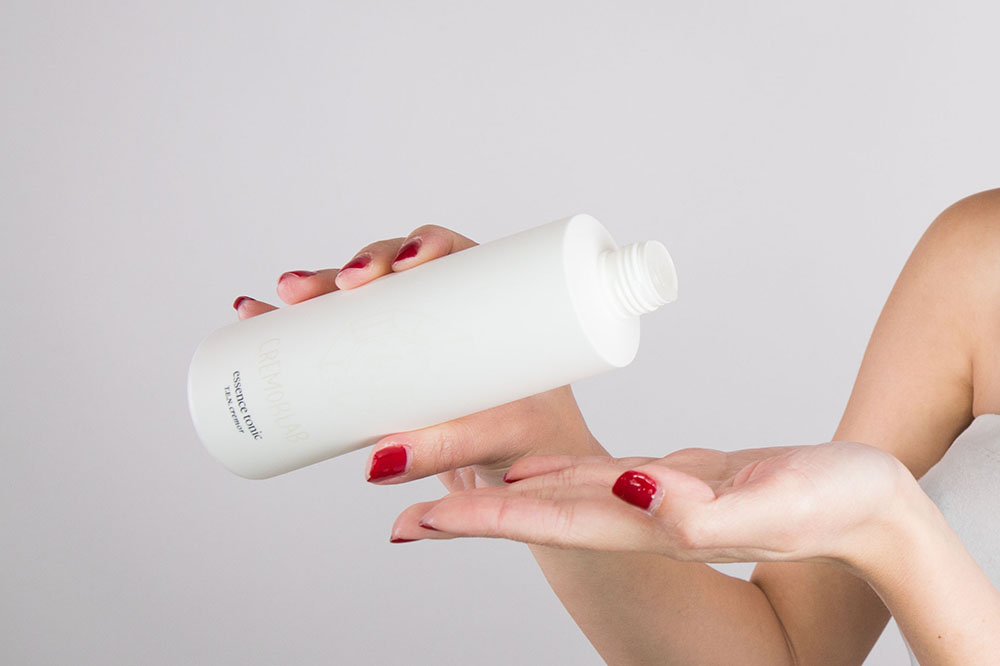 Now, I switch between the Herbivore Botanicals Jasmine Green Tea Balancing Toner (S$59) and the Cremorlab toner. Both dry down without a sticky feeling and leave my skin refreshed and hydrated.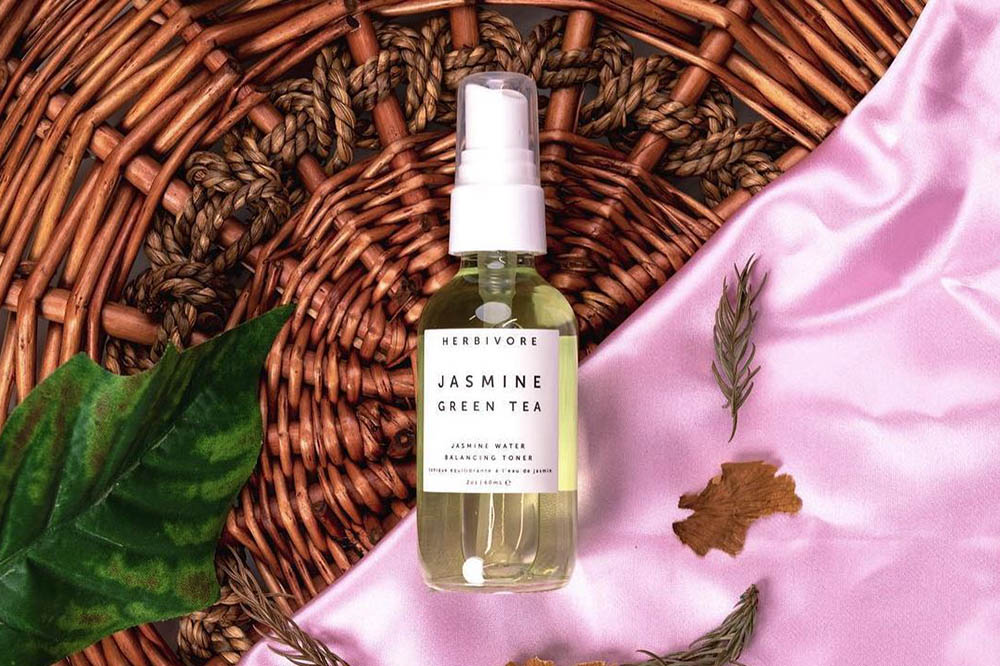 During the day, I use the spray-on Herbivore toner. I'm lazy with skincare so this easy-to-apply method appeals to me. The Herbivore toner has an earthy, herb smell which might be a tad overwhelming for some, but it dissipates once dried.
At night, I use a cotton pad loaded with the Cremorlab toner to gently wipe away any leftover makeup the cleanser and remover didn't get. I wear makeup daily so this ensures my skin is 100% clean. I start from the centre of my face and move in an outward, sweeping motion.
Step 3: Serum/Essence
Most people with oily skin shy away from moisturisers and serums for fear of looking shiny. I used to do that too until I realised my skin was going into oil overdrive because it wasn't getting enough moisture.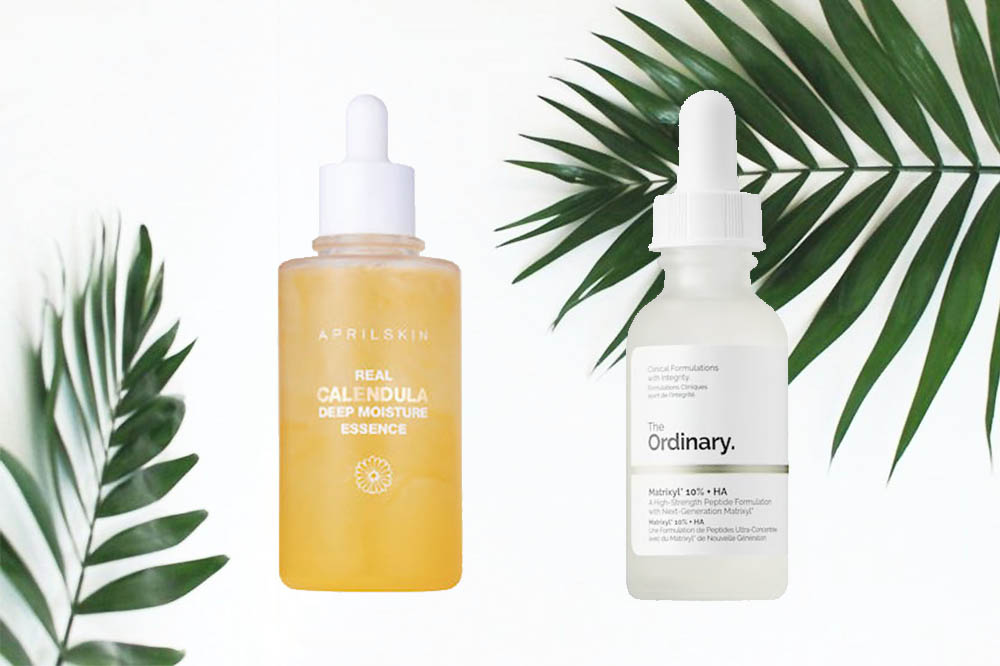 The Aprilskin Real Calendula Deep Moisture Essence 100g (S$32.90) has a divine citrus scent. It contains calendula petals which are rich in anti-inflammatory polysaccharides, saponins, and flavonoids to soothe skin.
I also alternate with The Ordinary's Hyaluronic Acid 2% + B5 30ml (S$11) which plumps and softens skin. However, note that hyaluronic acid is a humectant.
Humectants bind moisture into the skin's surface. If your skin isn't properly hydrated, the hyaluronic acid will draw moisture from and dehydrate your skin. Always follow up with moisturiser.
Step 4 and 5: Acne-clearing products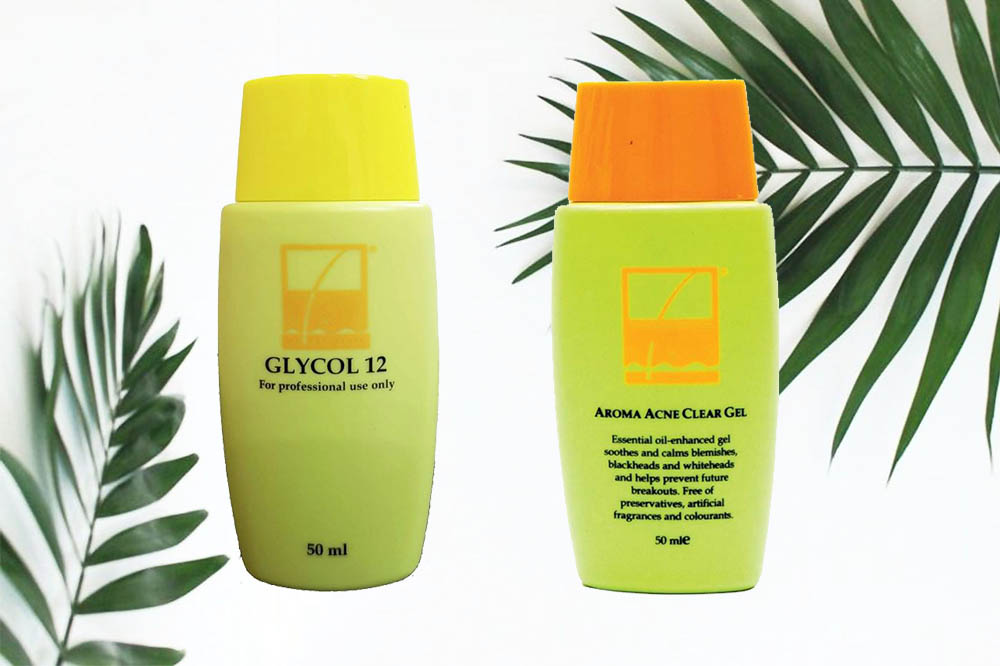 I've found my sensitive skin reacts poorly to most exfoliators. So in place, I use this 12% glycolic acid gel (S$59) to remove dead cell build-up and prevent clogged pores.
The anti-inflammatory herbal extracts minimise irritation and promote scar healing so it's good for those who struggle with pigmentation and uneven skin tone.
After, I apply the Aroma Acne Clear Gel 50ml (S$29) to soothe inflamed pimples and kill acne-causing bacteria.
These products come in varying concentrations and were recommended by my dermatologist at Niks Maple Clinic. For best results, make an appointment to determine which products are suited for you.
I'd advise making an appointment at their Orchard Central outlet. Even though the consultation fee is slightly more expensive, it beats queuing for three hours at their Tampines or Jurong outlet.
Step 6: Moisturiser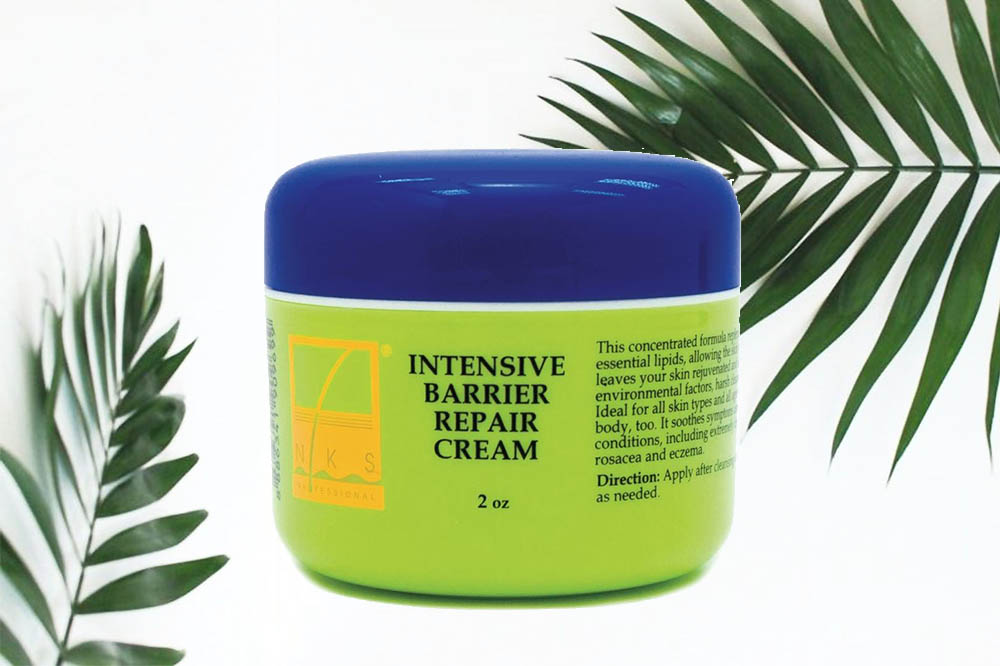 I only trust this moisturiser: the Intensive Barrier Repair Cream from Niks Maple Clinic (S$29 for 30ml, S$53 for 60ml).
If you have extremely dry or sensitive skin, your skin will love this hydrating cream. The ingredient list is short: Glycerin, Myristoyl/Palmitoyl Oxostearamide/Arachamide MEA, and Squalane.
Glycerin is a humectant and works hand-in-hand with the olive oil-derived Squalane to give you this moisturisation sensation.
Step 7: Sunscreen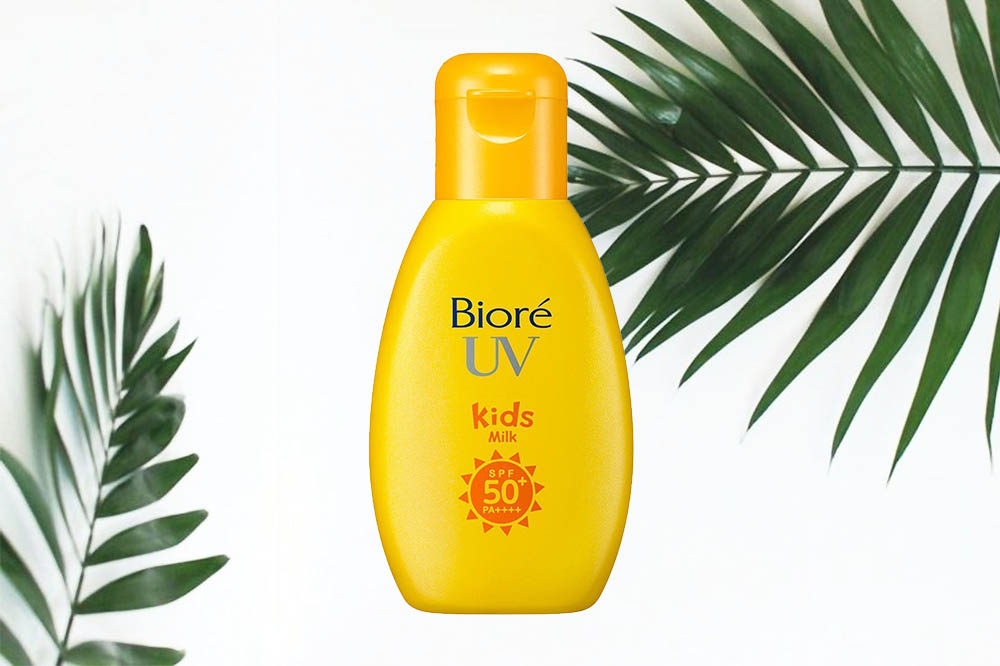 O K A Y, I know proper skincare/beauty gurus will be like, "Wtf you should not be putting this on your face". But my skin reacts well to the Biore UV Kids Milk Sunscreen SPF50 + PA ++++ (S$10.90). It's affordable, suitable for both face and body, and gives me great sun protection, so FIGHT ME.
But if you'd like to try matte sunscreens, here are some recommendations.
Acne Clearing Products
While achieving better skin did give me greater confidence, the act of self-care did more for my mental glow up. My acne no longer covers my face, but I still deal with pinprick scars, pigmentation, and the occasional breakout.
Know that achieving good skin takes patience and consistency, so don't lose heart if you don't see results immediately!
Also read: