Olive Young Products
It's no surprise that Korea is one of the top few travel destinations for many Singaporeans. There's Korean idols, unique food, and best of all — K-beauty products. Olive Young is a heaven for all things skincare and makeup, with stores in almost every corner across the country. 
But with so many products to choose from, it's hard to decide on which ones are truly worth purchasing. We asked around our friends and sourced TikTok to compile a list of the top 25 best products you can get in Olive Young.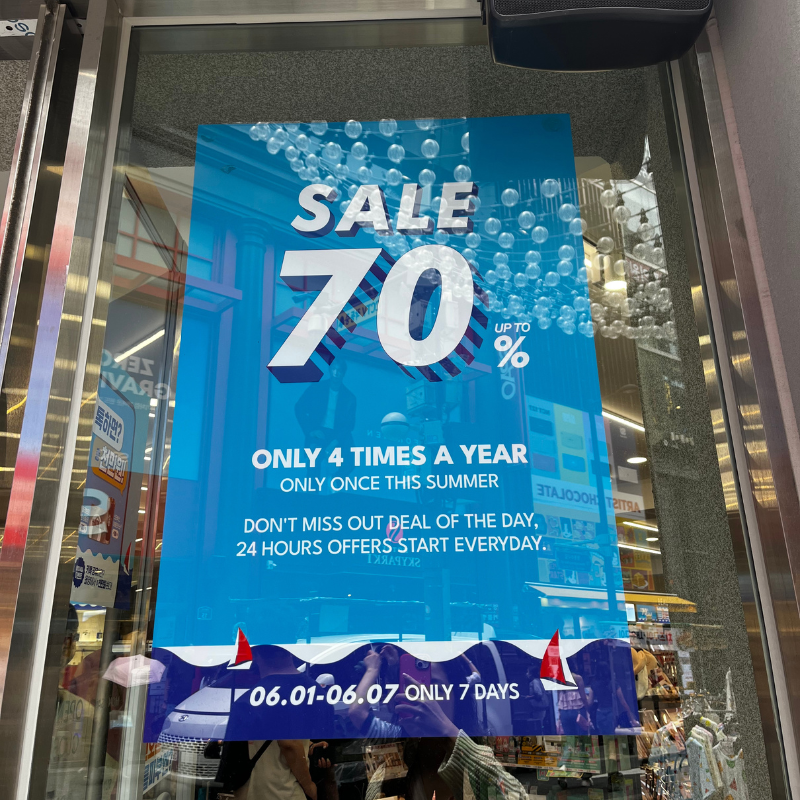 Image courtesy of the writer
BTW, Olive Young has super affordable prices, but if you're as kiasu as I am, here are some mega sales to take note of:
70% Sale: Only held four times a year on the first week of March, June, September and December

Big Bang Sale: Happens seasonally and lasts for one week, with up to 77% off

Olive Young Day: Near the end of each month

Olive Week: Only on

Olive Young global website
Skincare
1. Round Lab Dokdo Toner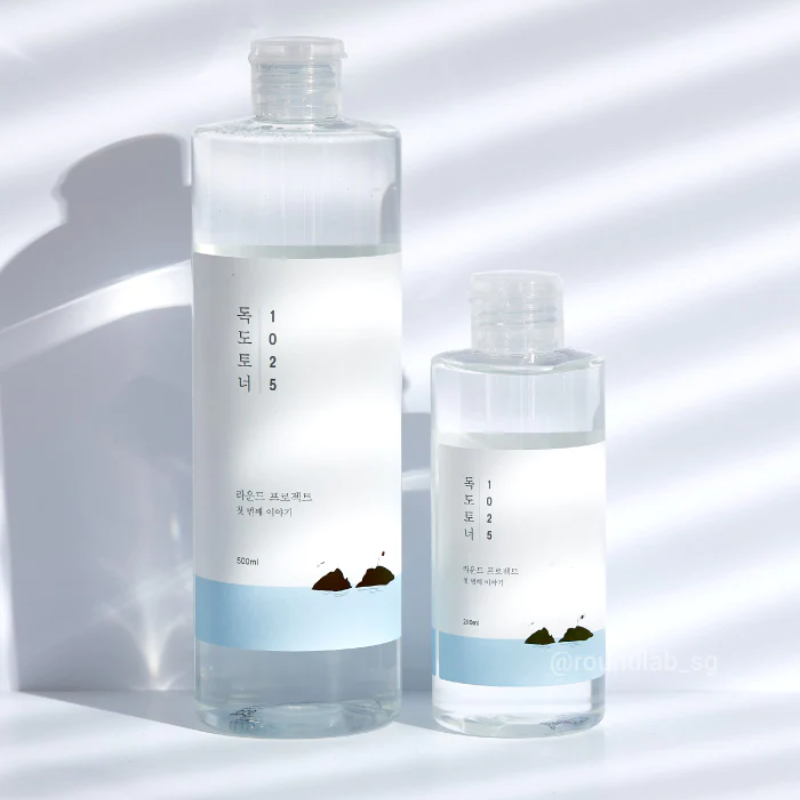 Source
Fun fact: Round Lab's most sold out product of 2022 was their Dokdo Toner. It's also currently the most sold out toner at Olive Young. 
While all of Round Lab's products are highly popular in Korea, this exfoliating toner is famous for its lightweight consistency that is soothing on the skin. 
As heard from a friend: "Olive Young also has 1+1 promotions for this toner, so it's even more worth it to get with a friend." 
2. Round Lab Birch Juice Moisturising Sunscreen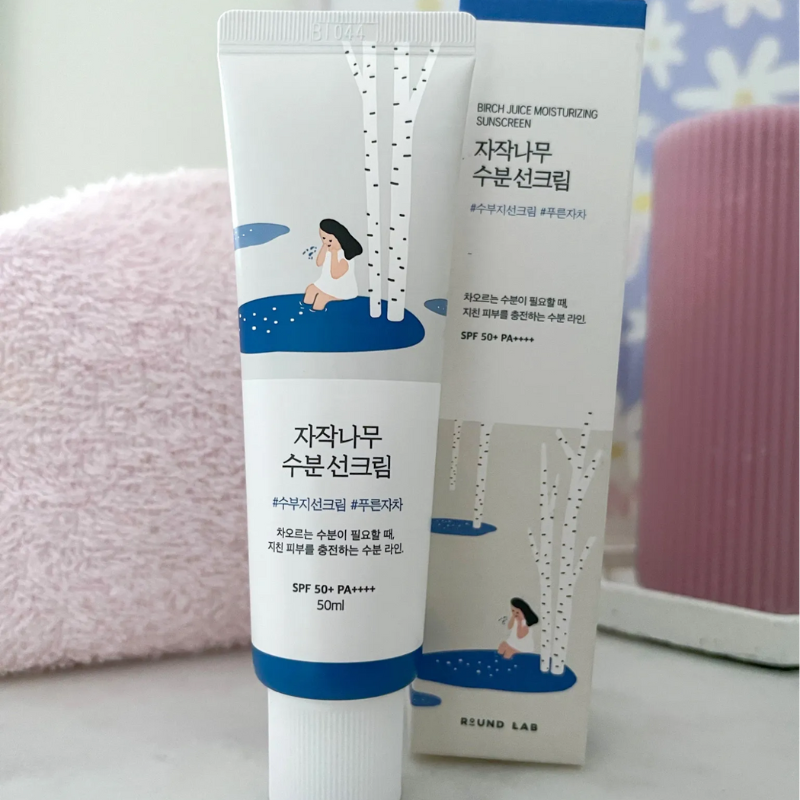 Source
Calling all my SPF girlies: Round Lab's Birch Juice Moisturising Sunscreen is currently the number 1 trending sunscreen in Korea. It's best known for blending into the skin nicely and feels just like a moisturiser. The sunscreen also contains vitamin C, which prevents age and sun spots.   
As heard from a friend: "I've been to so many Olive Young stores and was told by the staff that these were sold out because of their popularity. So if you can find one, grab it ASAP."
3. AESTURA Atobarrier 365 Cream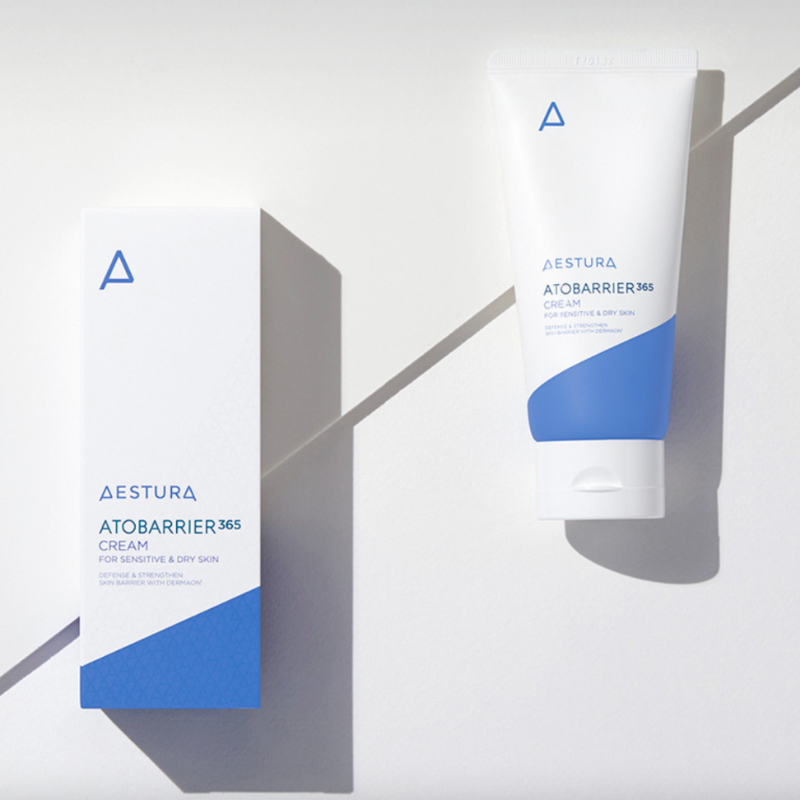 Source
It's impossible to walk into Olive Young and not see a shelf of products dedicated to AESTURA. AESTURA's Atobarrier 365 Cream is especially useful when travelling to colder countries as it's suitable for those who experience sensitive and dry skin.
The product contains triple lipid capsules to mimic the structure of your skin barrier, so you won't get that niam niam feeling after slathering it on. 
4. CNP Laboratory 2-Step Quick Soothing S.O.S Mask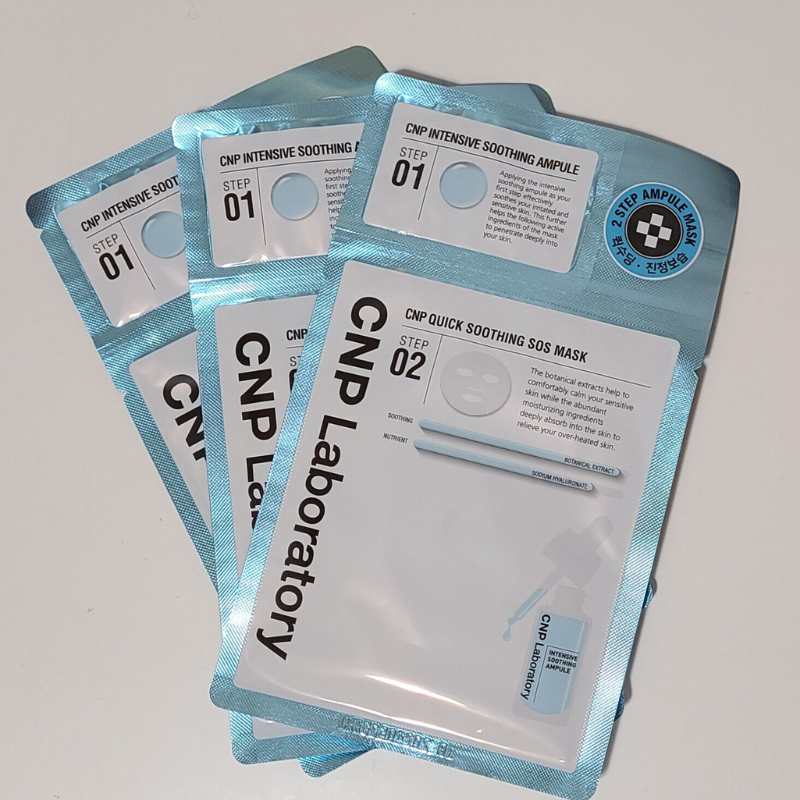 Source
If you've been to Olive Young before, you'll know that there's a massive range of sheet masks to choose from. To save you the trouble of trial and error, a friend recommended the CNP Laboratory 2-Step Quick Soothing S.O.S Mask. 
As heard from a friend: "I've tried many Korean sheet masks, and this one does the best when it comes to hydrating your skin. It also includes an ampoule pack for you to apply over your face before putting the mask on."
5. Beauty of Joseon Relief Sun: Rice + Probiotics SPF50+ PA++++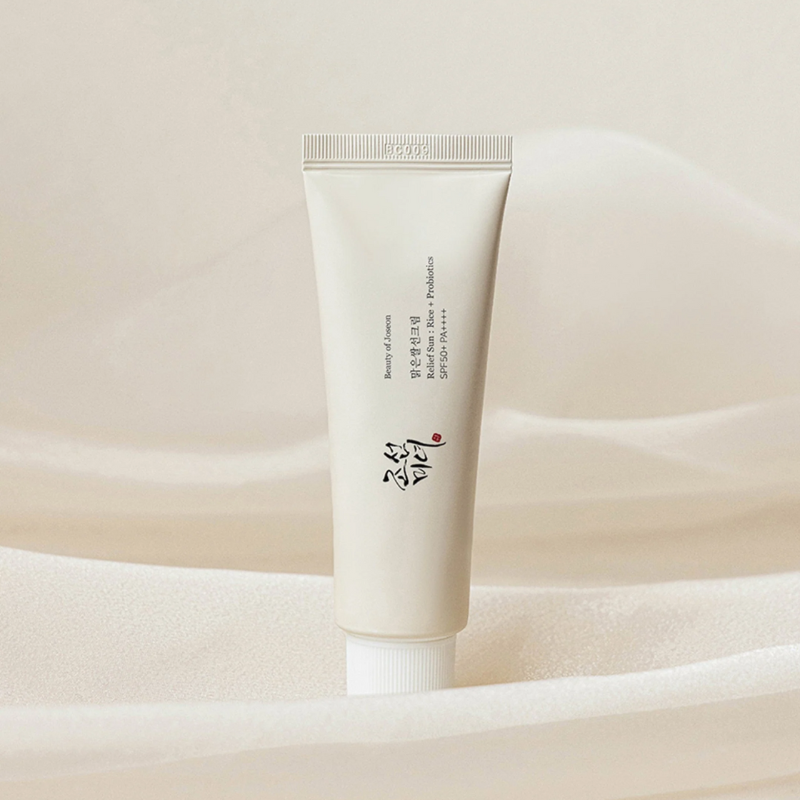 Source
For those on the lookout for sunscreen that feels just like lotion, Beauty of Joseon is your go-to. Their Relief Sun: Rice + Probiotics SPF50+ PA++++ contains 30% rice and grain fermented extracts to provide moisture and nourishment.  
As heard from a friend: "I super love this product because it doesn't leave a white cast on my skin."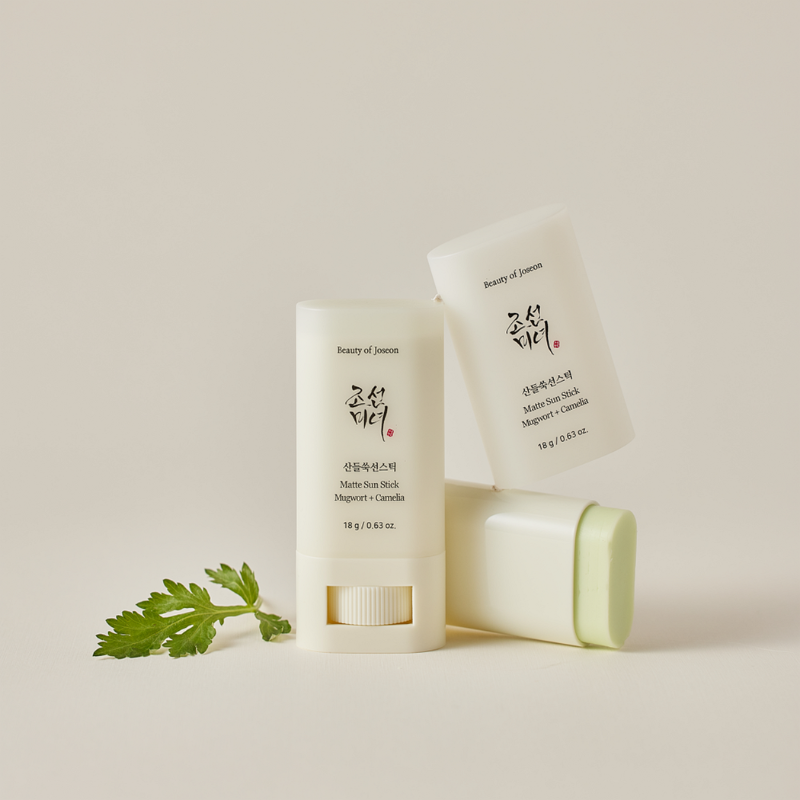 Source
All of Beauty of Joseon's sunscreen products are pretty popular, so it's not surprising that their Matte Sun Stick is also on this list. It is alcohol, fragrance and essential oils free, proving to be so gentle on the skin that even people with low maintenance skincare routines can use it too. 
As heard from a friend: "It makes my skin feel matte — the greasy look from the oil on my face goes away after applying."
7. Torriden Dive-In Low-Molecular Hyaluronic Acid Mask Sheet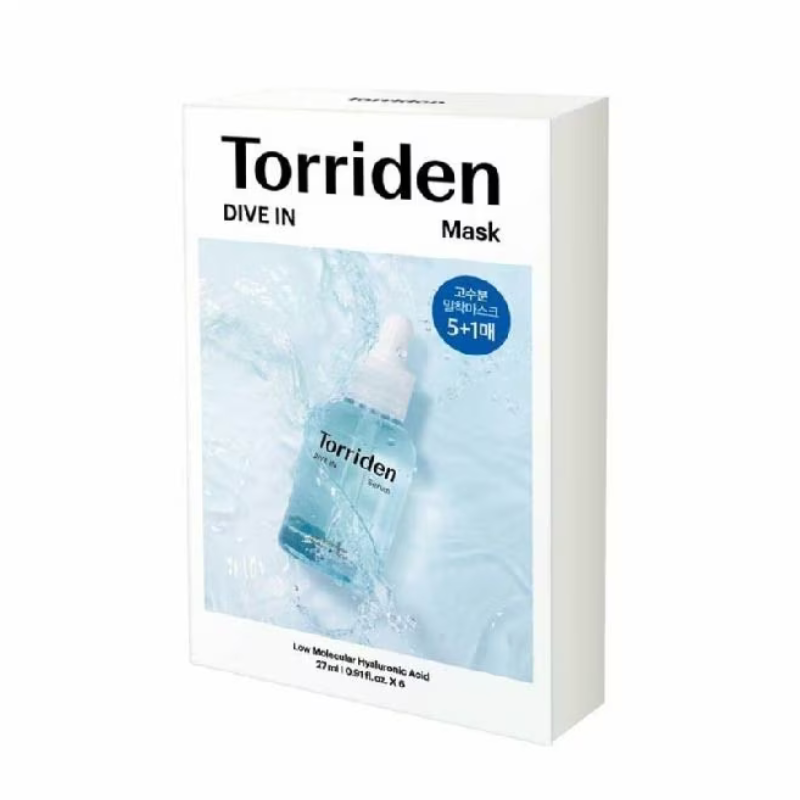 Source
Torriden's Dive-In Low Molecular Hyaluronic Acid Mask Sheet is an affordable alternative to their serum, infused with five types of hyaluronic acid. 
As heard from a friend: "I've heard great reviews about Torriden's serum being very hydrating but I didn't want to purchase a whole bottle. So I got the sheet masks instead for less commitment, and it helps to moisturise my skin without costing a bomb."
8. Torriden Dive-In Low-Molecular Hyaluronic Acid Soothing Cream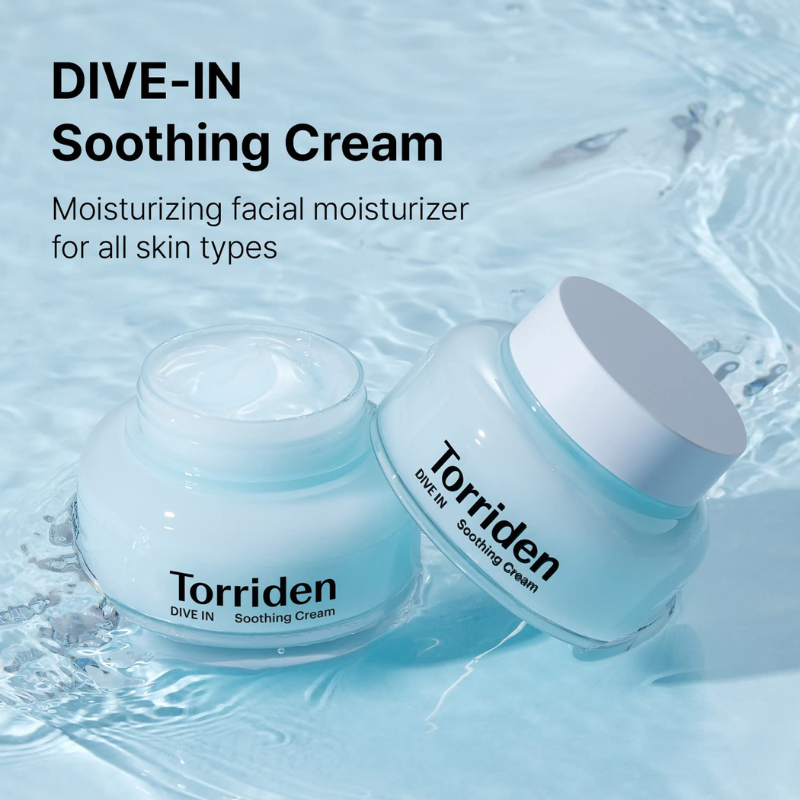 Source
It's hard to find a moisturiser that can suit all skin types, but Torriden's Dive-In Low-Molecular Hyaluronic Acid Soothing Cream will do the trick. The lightweight texture allows the gel to easily absorb into your skin, giving a cooling effect with no sticky feeling. 
As heard from a friend: "I saw this product recommended by a YouTuber and it looked good, so I decided to try it out for myself. It even stated that it won a skincare award on the packaging."
9. Anua Heartleaf 77% Soothing Toner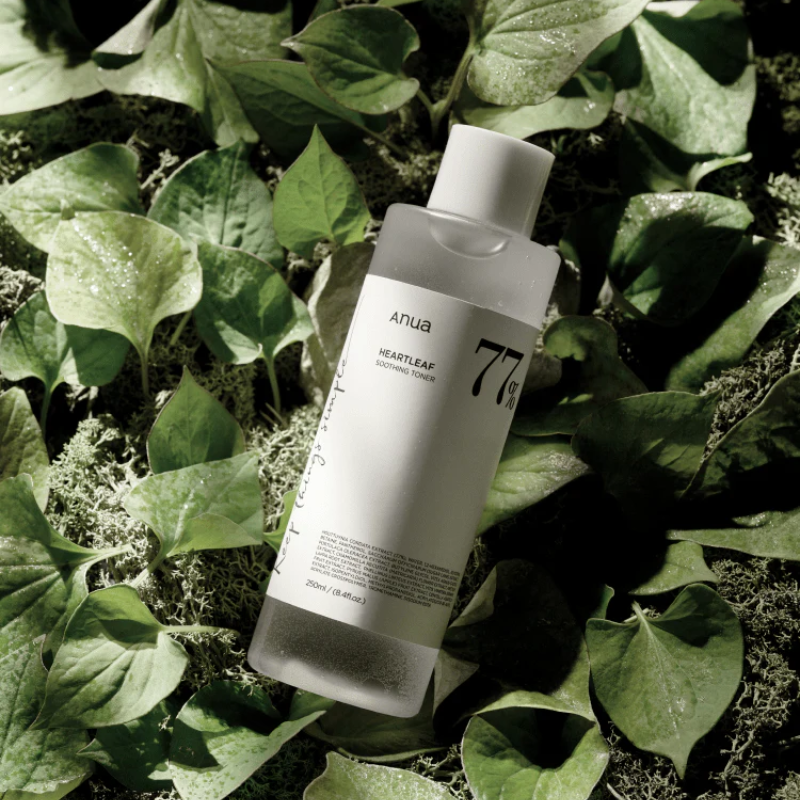 Source
It's no wonder the Anua Heartleaf 77% Soothing Toner is trending on TikTok — this unique toner contains heartleaf extract, which is known for its anti-inflammatory, antibacterial and antioxidant properties. 
As heard from a friend: "This is a lightweight and hydrating toner that is easily absorbed into my skin. It's good for sensitive skin and doesn't cause redness."
10. Man:yo Cleansing Oil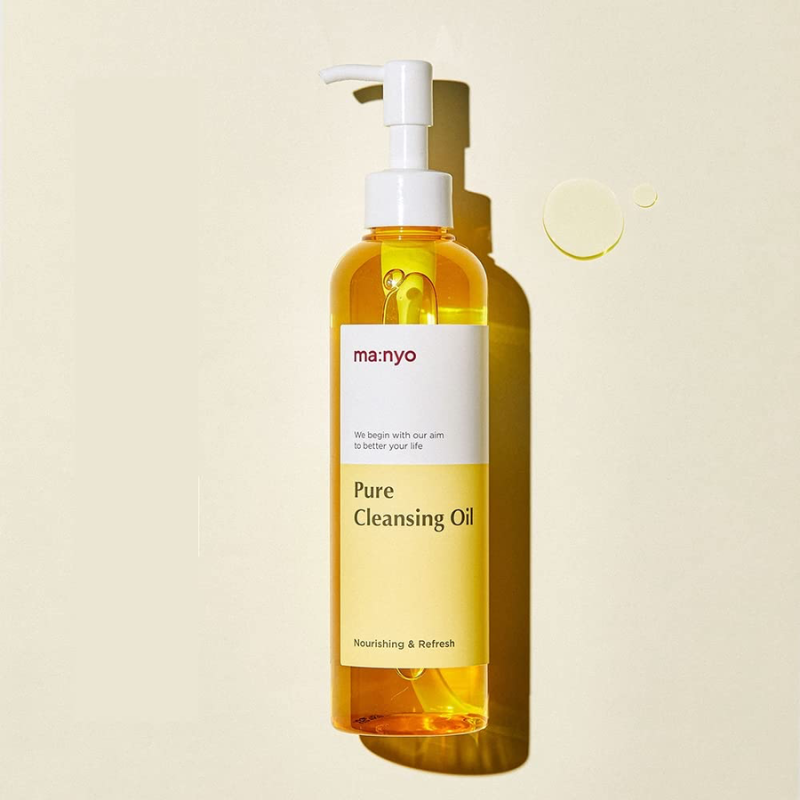 Source
Tip for those who are interested in trying double cleansing: start with an oil-based product. The Man:yo Cleansing Oil is a popular brand among K-pop idols, suitable for acne-prone skin, and recommended to use together with their cleansing foam and blackhead toner pads. 
The hype is real — this cleansing product had previously won awards for four consecutive years. 
11. Abib Collagen Eye Patch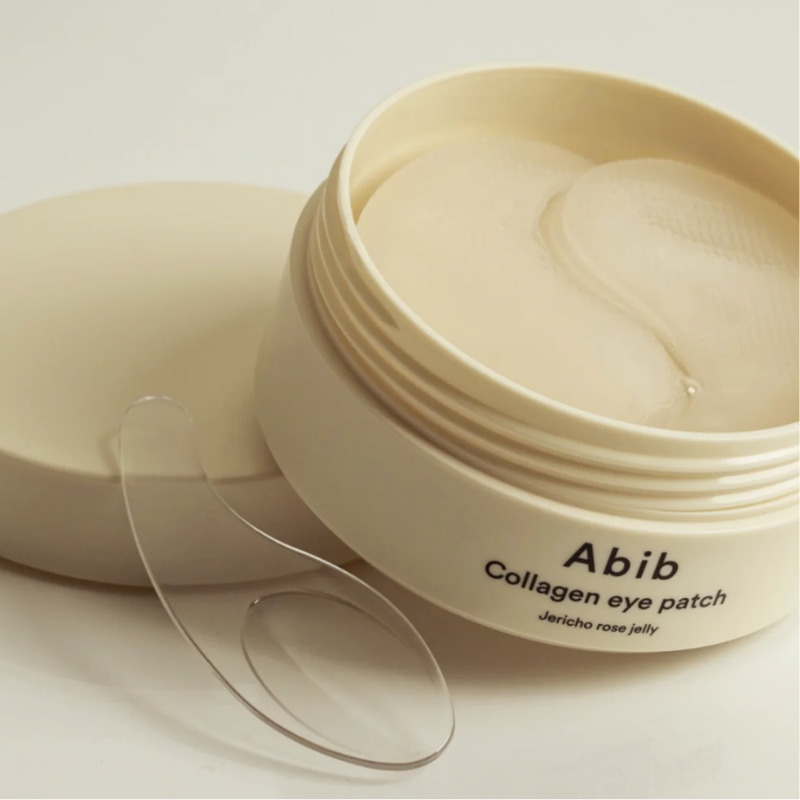 Source
While Abib's essences and toners are popular, their Collagen Eye Patches aren't to be missed either. These small but mighty patches target wrinkles and dull skin, and also contain vegan ingredients that have antioxidant properties. 
Makeup
12. Wakemake Any Proof Pen Eyeliner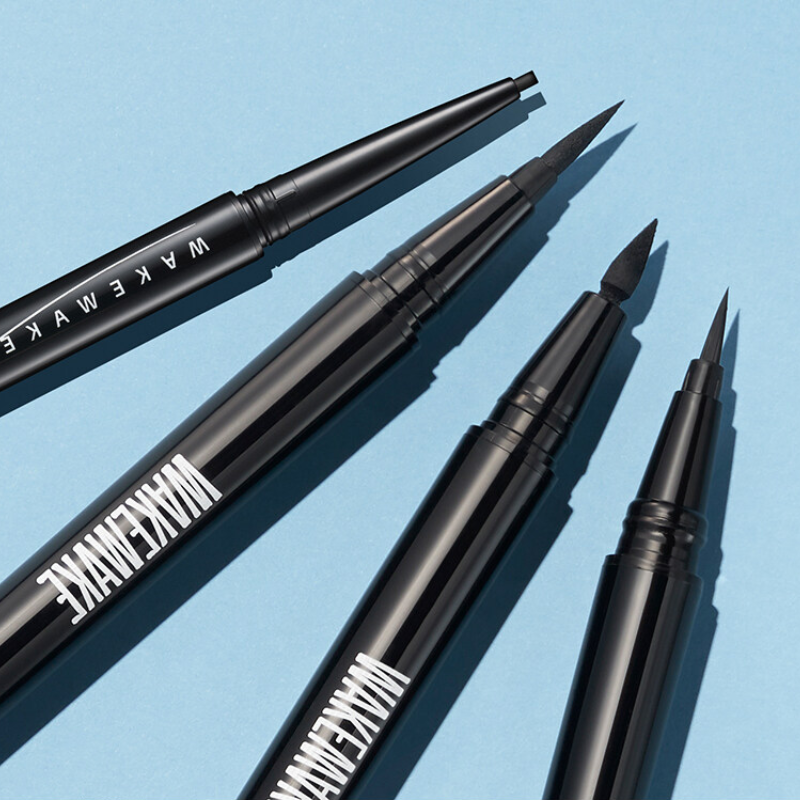 Source
Still searching for affordable and long-lasting eyeliner? Wakemake Any Proof Pen Eyeliner has got your back. According to TikTok, it has a flexible tip and can last up to 24 hours without any touch up.
As heard from a friend: "It's easy to use, stays on for a long time and barely smudges." 
13. CLIO Kill Cover Founwear Cushion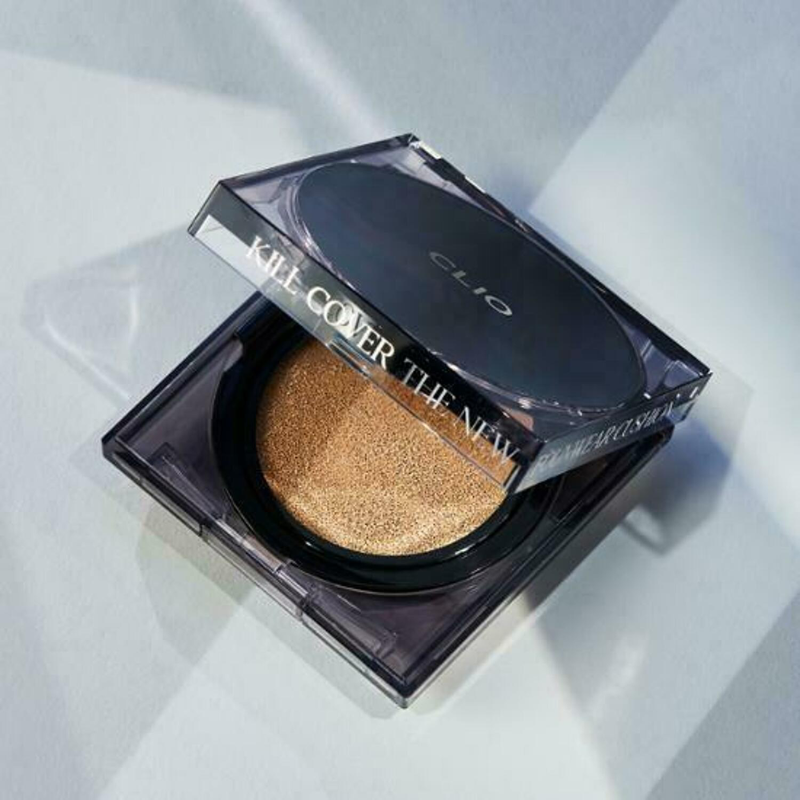 Source
CLIO Kill Cover Founwear Cushion won first place in Olive Young's Global Makeup Winners in 2022. Upgrade your makeup look with their 72-hour lasting makeup colour coverage, complete with a curved puff to aid through delicate areas of your face. The CLIO Mesh Glow Cushion has equally as much hype.
As heard from a friend: "It's good for everyday use and easy to bring around."
Also read:
14. So Natural All Day Tight Makeup Setting Fixx Spray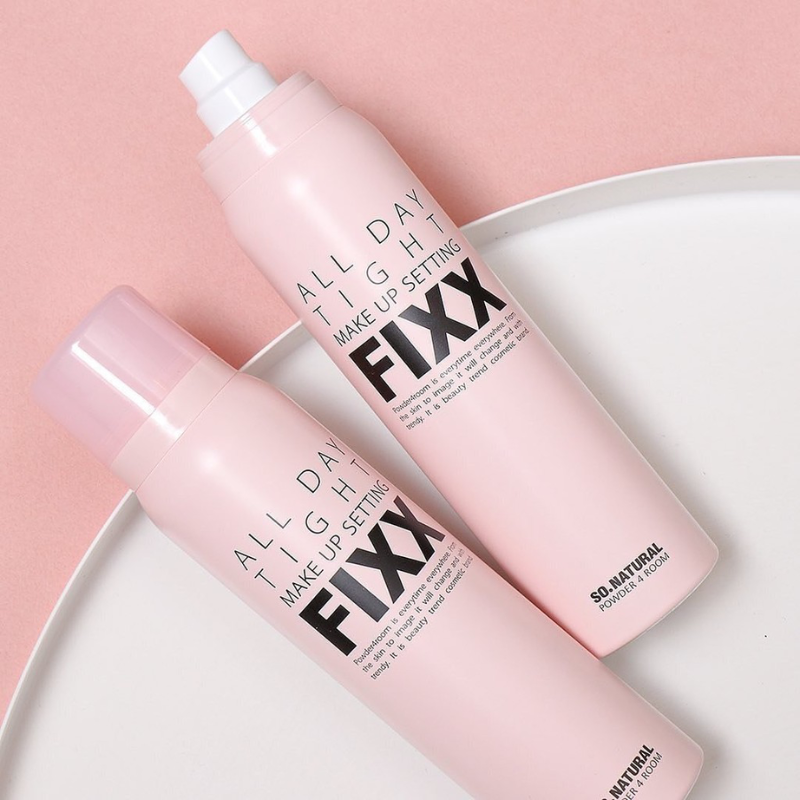 Source
After glamming up your face with makeup, it's important to ensure your look lasts the whole day without melting away in this Singapore heat. So Natural All Day Tight Makeup Setting Fixx Spray has been highly praised for its long-lasting properties, with 1-for-1 promotions so you can stock up at home. 
As heard from a friend: "The spray isn't too intense unlike other setting sprays I've used, and it even smells good."
15. Colorgram All In One Aegyo-Sal Maker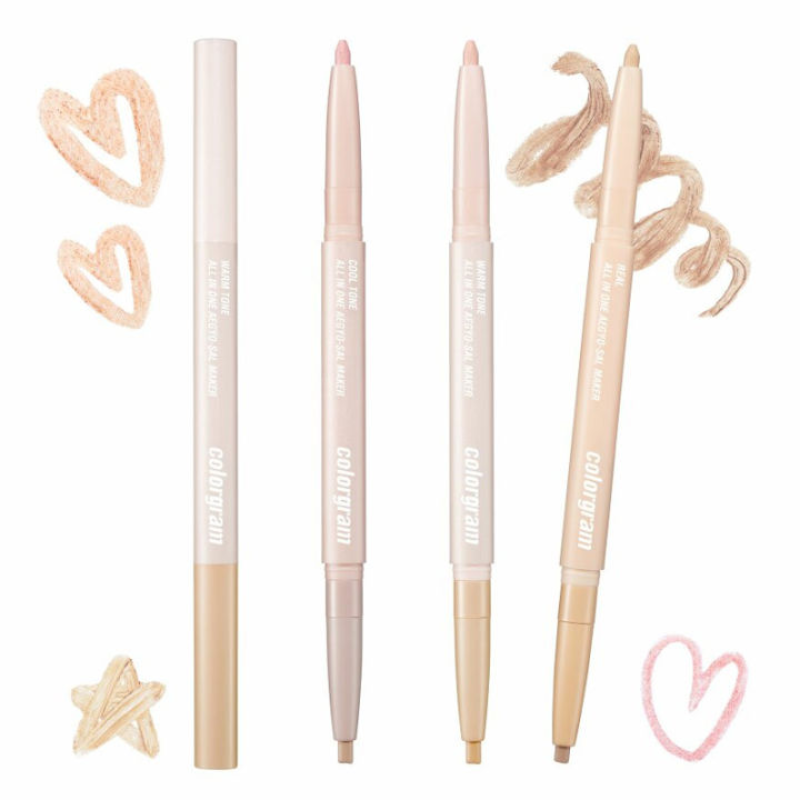 Source
TIL that the aegyo sal is the pocket of fat found directly below the eye — an area where Koreans think looks youthful and cute. And no, we're not talking about eyebags here. 
For those who want to enhance this adorable feature, add a dash of glitter with the Colorgram All In One Aegyo-Sal Maker. Simply glide the glitter pen on your aegyo sal to make your eye makeup pop. 
16. Rom&nd Juicy Lasting Tint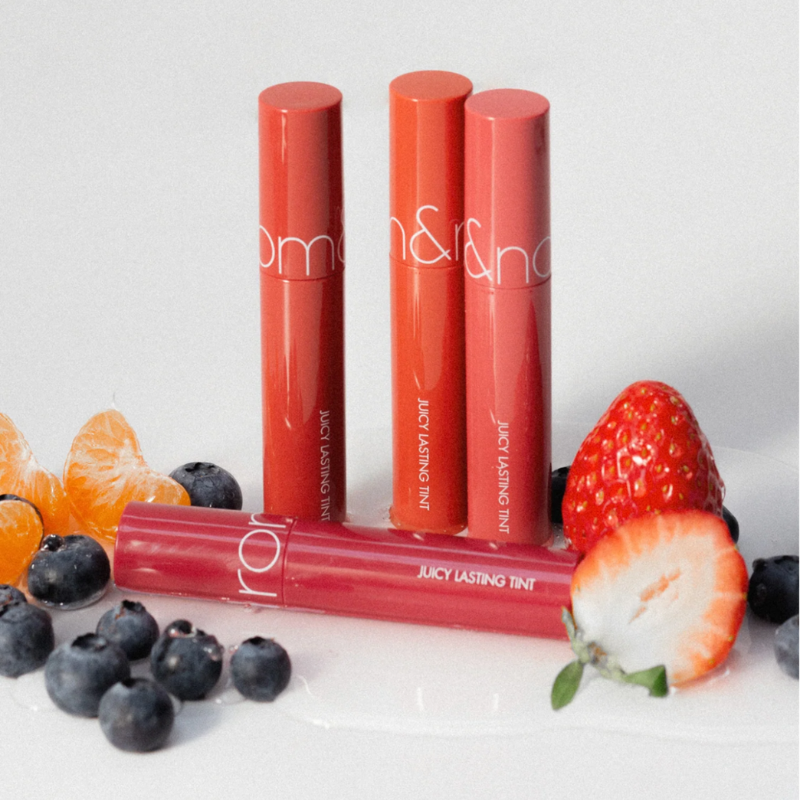 Source
Rom&nd's Juicy Lasting Tint will give your lips the effect that's just like its name describes — juicy and plump. This product won second place in Olive Young's Global Makeup Winners 2022, with many comparing the end look to K-pop idols' stage makeup.
In June 2023, Rom&nd also released a Sanrio collaboration, featuring My Melody and Kuromi-inspired lippies. 
17. Rom&nd Blur Fudge Tint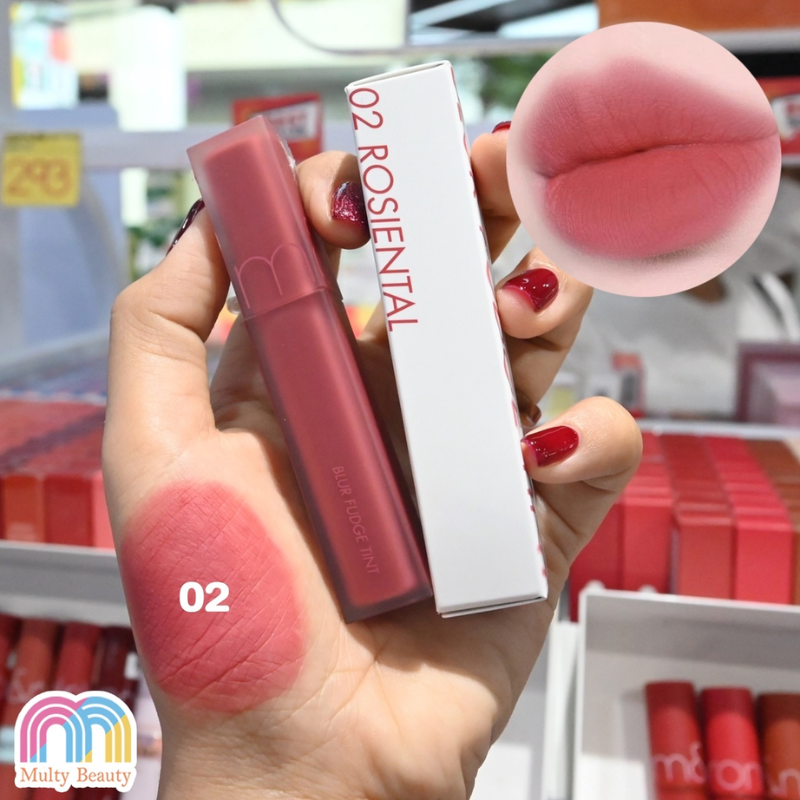 Source
Seriously, why do all these Rom&nd products sound so delicious? The Blur Fudge Tint is best known for its "fuzzy-like" texture that sticks well to the lips without looking cakey. You can think of it as a matte alternative to the Juicy Lasting Tint, giving off a velvety finish instead.
18. Dasique Buttercream Eyeshadow Palette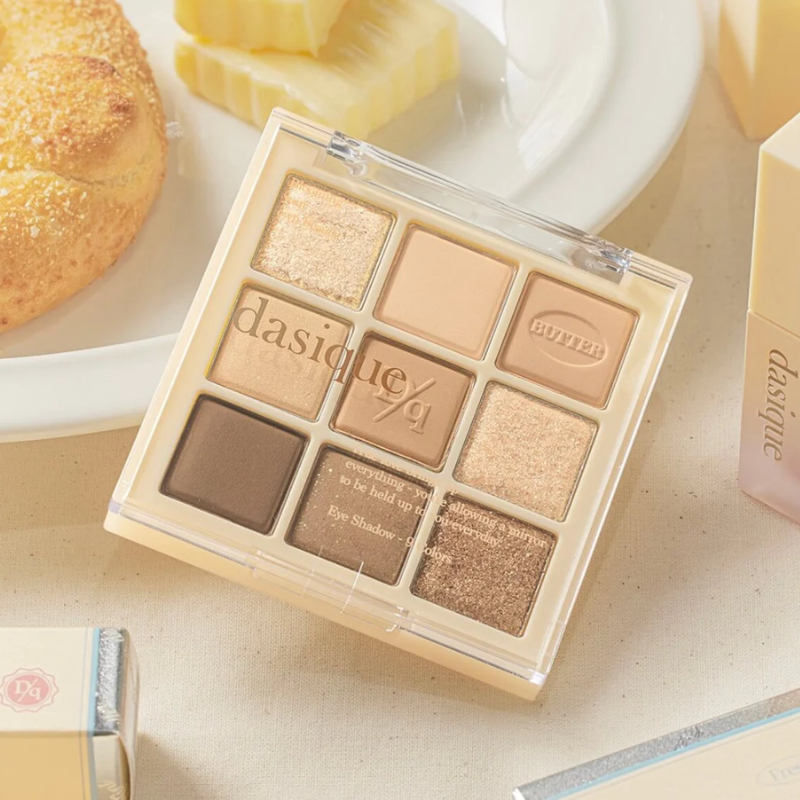 Source
ICYMI, Dasique products finally arrived in Singapore in July 2023. But if you're waiting for Olive Young's deals in Korea, don't miss out on the Buttercream Eyeshadow Palette. The latte brown and nude shades are best for everyday wear, available in pigmented and shiny options. 
Their Berry Smoothie Edition is another popular eyeshadow palette that's more suited for those who prefer pink pastel hues. 
Others
19. Fillimilli Hair Rollers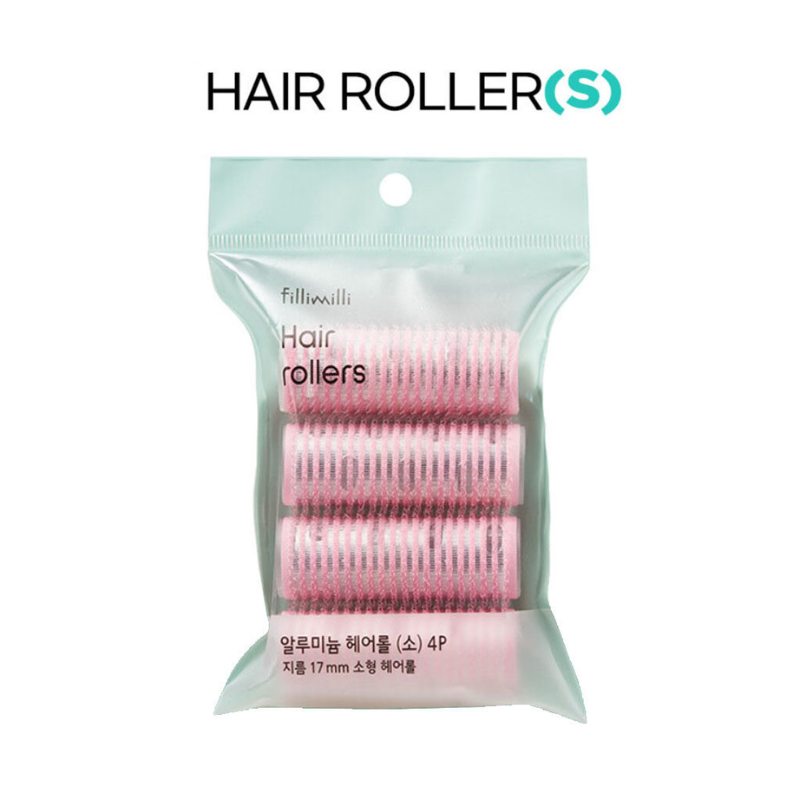 Source
Frequent Olive Young goers will know that there are shelves filled with accessories and makeup tools located right next to the cashier. One of the most popular brands there is Fillimilli, which offers a huge selection of beauty products. 
Fillimilli's hair rollers are popular even among locals themselves. These come in different variations of lengths and sizes to add volume to your hair and bangs.  
As heard from a friend: "This keeps hair in place and my curls come out a 10/10."
20. Fillimilli Heated Eyelash Curler
Sometimes, normal eyelash curlers can't give you enough oomph to help them stay up the whole day. You'll be amazed at how much using Fillimilli's Heated Eyelash Curlers will make a difference. It works similarly to a curling iron, but with less heat and for your eyelashes, available in two sizes. 
As heard from a friend: "My lashes have greater volume and it lasts throughout the day. It's also small and compact, so you can bring it around in your handbag."
21. Fillimilli Soft Makeup Sponge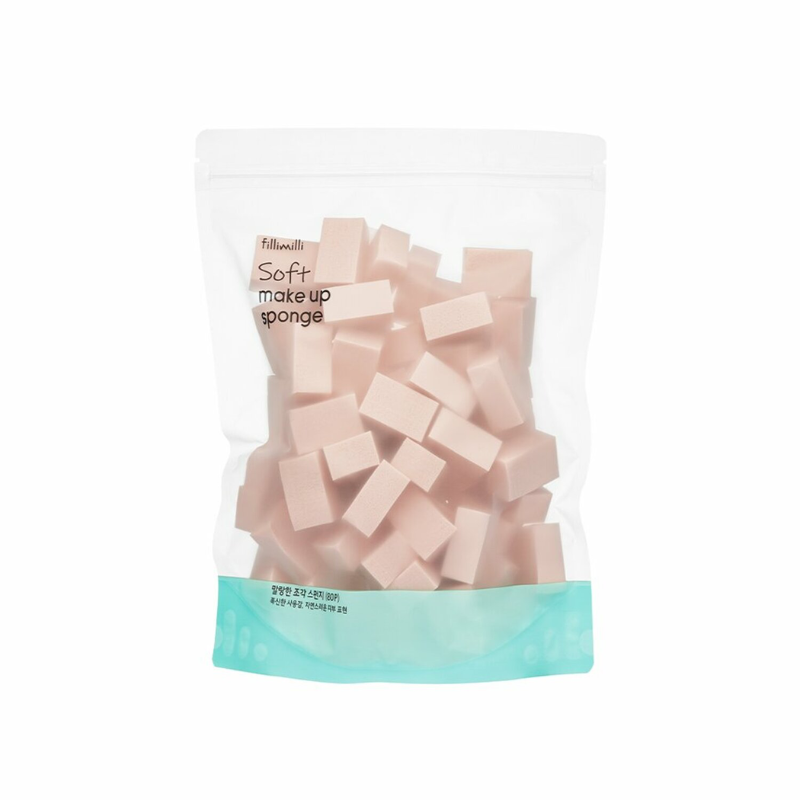 Source
Goodbye beauty blenders, hello makeup sponges. Stock up on Fillimilli's Soft Makeup Sponge, which comes in a huge and affordable pack of 80 pieces for long term usage. These soft sponges are gentle on the face and will aid you in blending your concealer or foundation. 
22. Fillimilli Eye Brush PRO Collection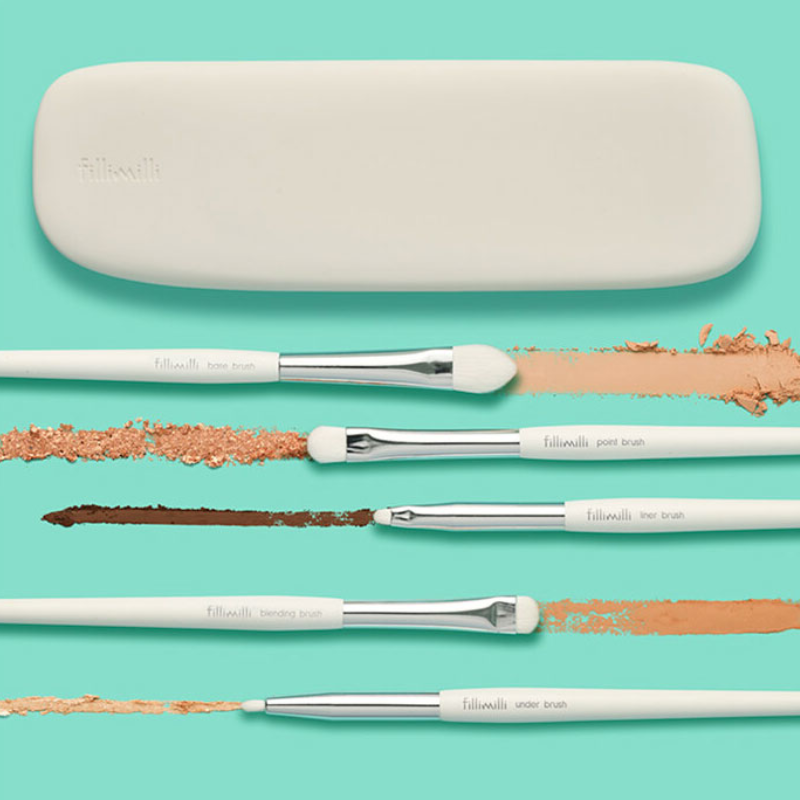 Source
Since Asians tend to have smaller eyes or monolids, most western brand makeup brushes may not be suitable to reach all the creases and curves. The Fillimilli Eye Brush PRO Collection features a 5-piece brush set that's made specifically for Asian eyes, with smaller and thinner brush heads. 
The set also comes with a case to store them all while on the go, complete with a compact mirror on the inner lid. 
23. Piccasso Makeup Spatula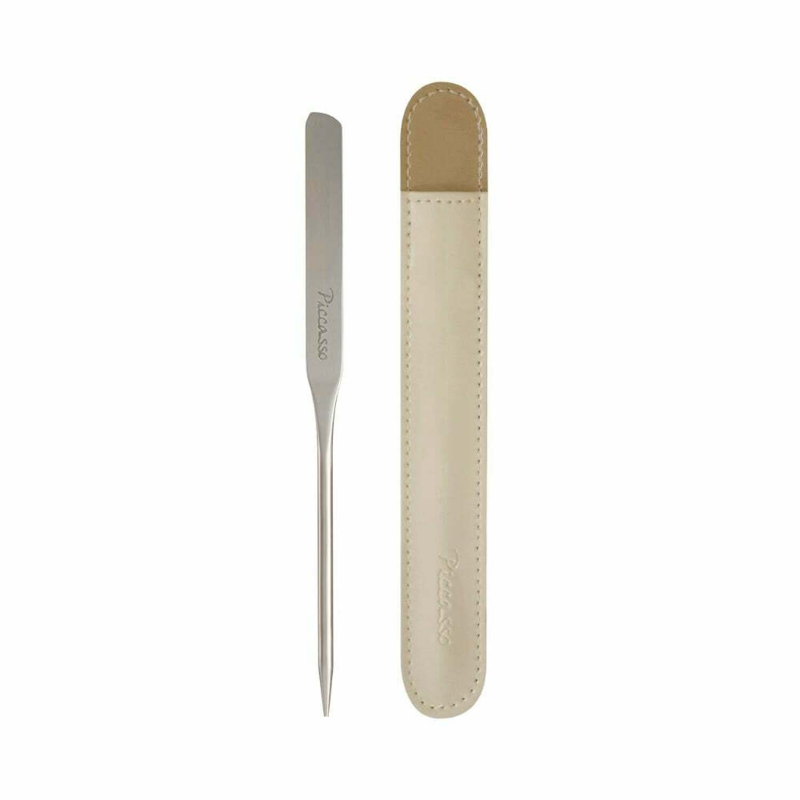 Source
When it comes to foundation, many of us are used to dotting it around on our face and blending with a beauty blender. But this tiny tool — the Piccasso Makeup Spatula — helps to give you an even spread across your face. 
As heard from a friend: "It's great for spreading my foundation thinly, so I use less product but still have the same amount of coverage. The end result looks just like my own skin and isn't cakey at all."
24. Vodana Pocket Mini Flat Iron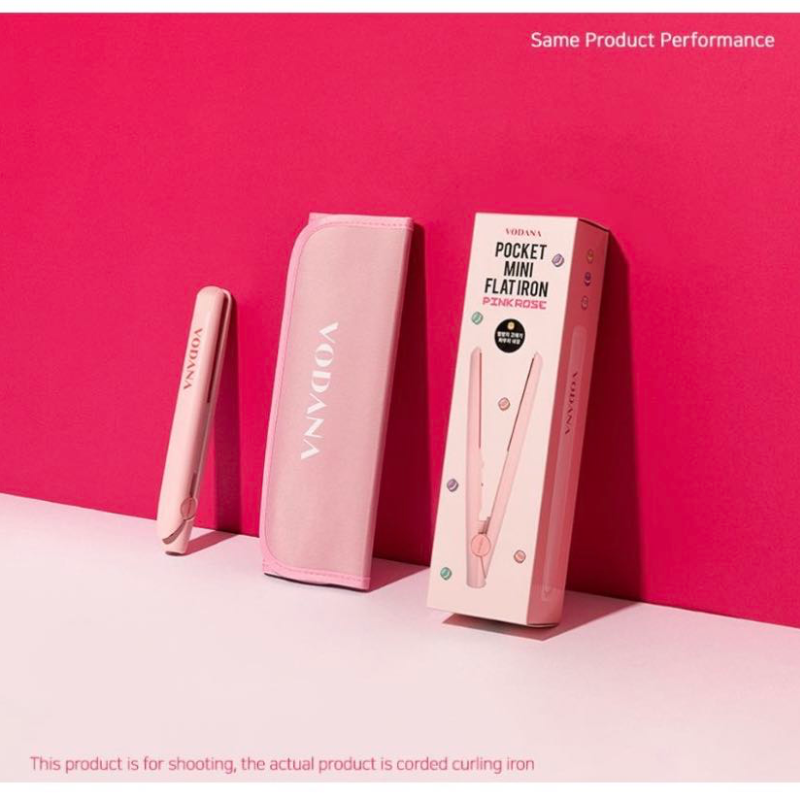 Source
To all travel overpackers: if you must bring a hair straighter with you on every trip, put away your clunky wired ones. The Vodana Pocket Mini Flat Iron is a wireless portable hair straightener, and comes with a slim pouch to safely store it in your luggage.  
25. Olive Young Care Plus Scar Cover Spot Patch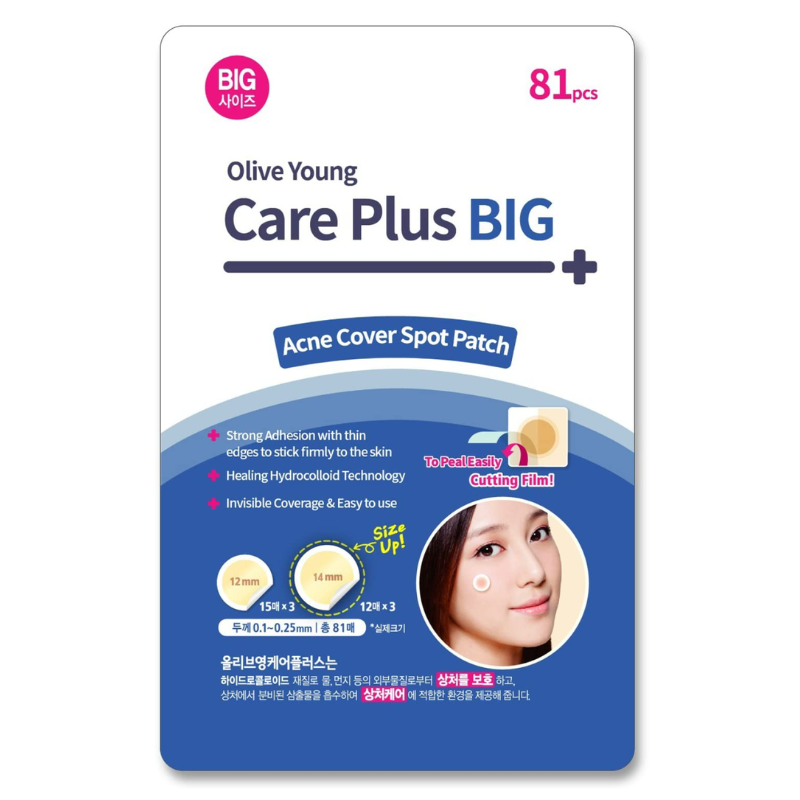 Source
Shoutout to whoever invented pimple patches — you've made dealing with huge pimples so much easier. The Olive Young Care Plus Scar Cover Spot Patch comes with a cutting film that's easy to peel, and the patches' invisible coverage makes it look just like a part of your skin. 
These patches have over 99,000 reviews on Olive Young's website, with an overall rating of 4.9 stars out of 5.
Ensure You Have Enough Luggage Space For These Olive Young Products On Your Next Korea Trip
The next time you travel to Korea and find yourself asking "which products should I buy?", refer to this list of Olive Young recommendations. And if you plan to do all your beauty shopping in just Olive Young alone, these products also work great as practical souvenirs for your BFFs. 
Also read:
10 Best Beauty Products From Don Don Donki That SG Girls Swear By, Like Portable Facial Cleansers