Coach Pillow Tabby Bag
Coach has introduced its Pillow Tabby bags with a unique campaign that lives up to the bag's name. Previously, Louis Vuitton's AirPods Pro bag featured a micro handbag. This time around, Coach has given us the opposite with custom-made XXL bags. These look soft enough to lie down on, and big enough to contain all the emotional baggage that's been weighing you down from being a queen.
The campaign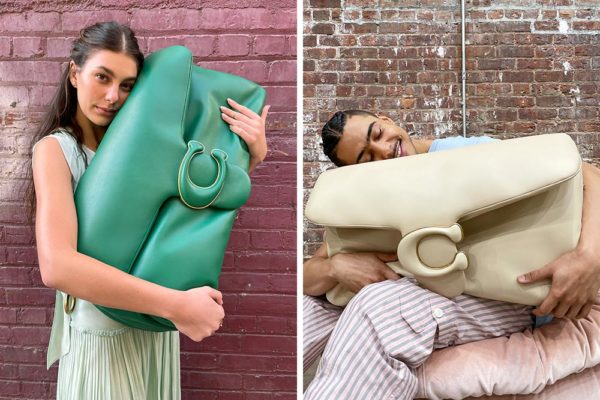 In a series of photos shot by famous fashion photographer Juergen Teller, various models and celebrities pose with giant versions of the Pillow Tabby bags, hugging and squeezing them like beloved stuffed toys.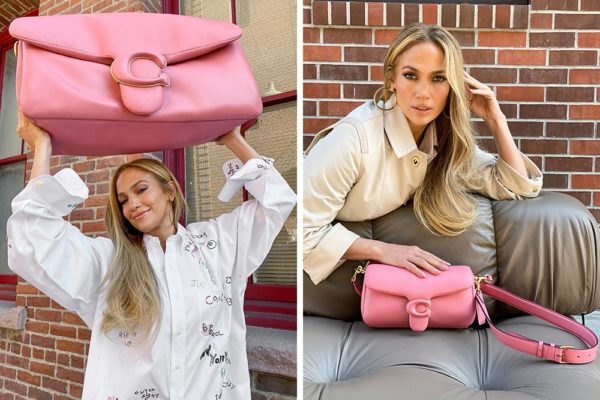 The oversized bags were specially made to look like pillows, in order to showcase the smoothness and cushiness of the material. Unfortunately, these giant bags aren't for sale. The actual handbags are of a normal size, as modelled by Jennifer Lopez on the right.
Also read:
This Louis Vuitton Bag For Your AirPods Pro Lets You Flex Twice As Hard
The design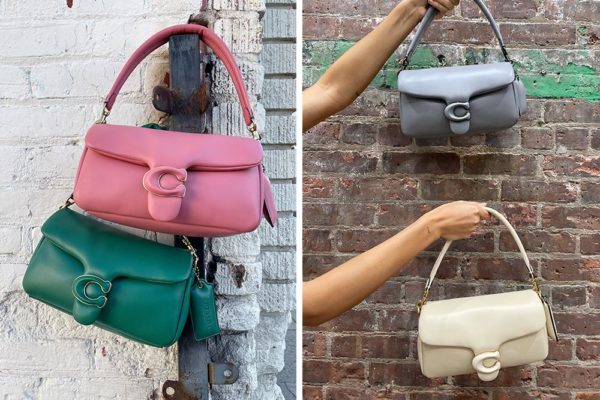 The Pillow Tabby bag is a modern take on Coach's archival 1970s design. According to the brand, it's named after the "plush, pillow-like silhouette and soft Napa leather fabrication". 
It has 2 detachable straps to give you the option of carrying the bag by hand, as a shoulder bag, or as a crossbody. The front of the bag is sealed with a chubby Coach logo clasp.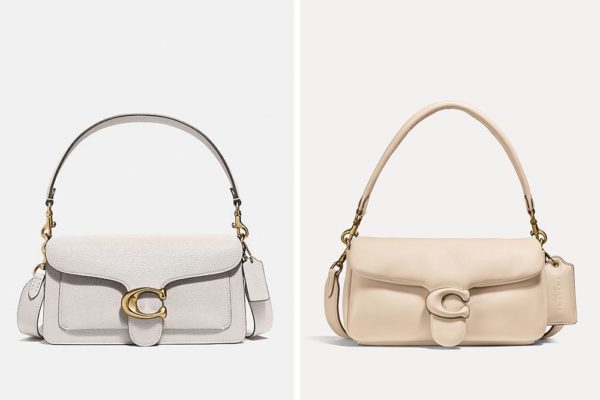 The Pillow Tabby is a plush reimagination of another Coach bag, Tabby (left). The bags have the same silhouette; the only difference is the material and hardware. While the Tabby is made of polished pebble leather, the Pillow Tabby is made of Napa leather for a fun and squishy look.
The Coach Pillow Tabby Bag Is A Comfy Addition For Handbag Collectors
The Pillow Tabby is available on Coach Singapore's website in black, green and orange, priced at $950 each. While we would love to fall asleep on the XXL bags that were featured in the campaign, we'll just have to settle for the smaller version for now. Thankfully, they're still as pliant as the large ones.
All images courtesy of Coach.
Also read:
Tory Burch Has A Bag Shaped Like An Actual Ox For You To Level Up Your CNY 2021 #OOTD