Louis Vuitton AirPods Pro Bag
Louis Vuitton has launched a miniature bag specifically for storing a pair of AirPods Pro. This tiny bag will come in handy when you want to be hands-free while out and about, but still need your favourite playlist to get you through the day. 
This isn't the first time that Louis Vuitton has released accessories for AirPods. In 2019, the brand unveiled an AirPods case shaped like a mini Louis Vuitton trunk.
AirPods Pro bag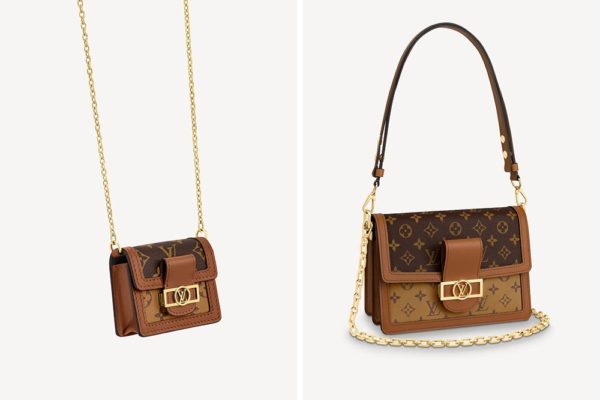 The Dauphine Micro Bag for Earphones (left) vs the Dauphine MM bag (right)
Source, source
The Dauphine Micro Bag for Earphones (left) is a miniature replica of the brand's popular Dauphine MM bag (right). The main body of the bag is made up of Louis Vuitton's signature brown Monogram and Reverse Monogram canvas. The bag is sealed with a gold buckle boasting the LV logo.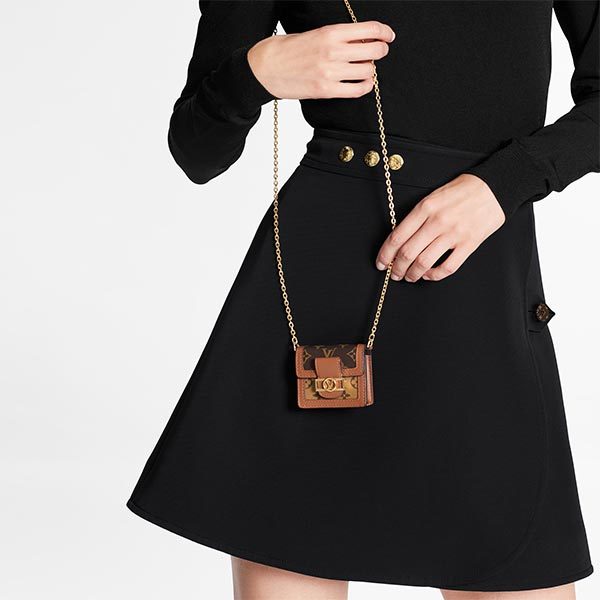 Source
A matching long gold chain is attached to the sides of the bag, allowing you to wear it as a necklace or easily sling it across your body.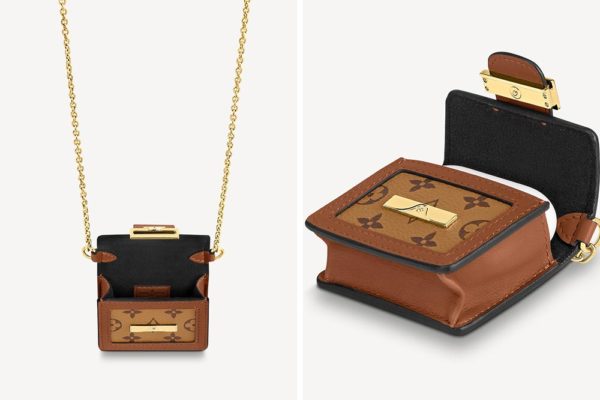 Source
Unlike a typical AirPods casing, this bag isn't something that clings onto your AirPods. Sized to accommodate just a pair of AirPods Pro, you can easily slide them out of this bag whenever you need to stuff a few emergency sweets in there.
Now, the part you have been waiting for…the price, of course. The Dauphine Micro Bag for Earphones is retailing for $1,740 on Louis Vuitton Singapore's website.
Also read: 
Louis Vuitton's New AirPods Case Helps You Fulfil Your Tai Tai Dreams In Baby Steps
Cannes Micro Case
If you don't own a pair of AirPods but desire a teeny tiny bag of your own, don't worry. Rest assured Louis Vuitton has designed a bag with you in mind as well.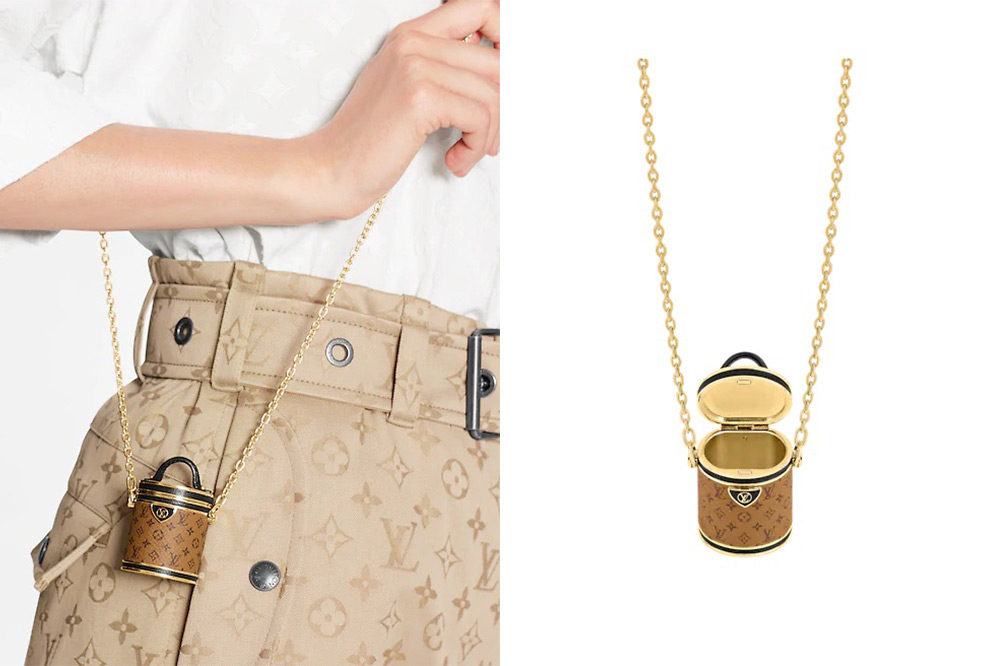 Source
The Louis Vuitton Cannes Micro Case is also a mini version of an existing LV bag, the Cannes handbag. Once again, the attention to detail is applaudable, with a tiny calf leather top handle and an even tinier closure sporting the LV Circle. While it can't fit your earphones, you could use it to stash your vitamins or supplements. 
Anyone looking for a good deal, however, should note that the Louis Vuitton Cannes Micro Case is going for $1,970, compared to $3,550 for the Cannes handbag. In other words, you'll be paying less than double for a lot more material and baggage space if you opt for the latter.
Hybebeast Music Lovers Can Now Flex This Louis Vuitton AirPods Pro Bag
The Louis Vuitton Airpods Pro bag is no doubt convenient, especially when you don't have pockets on your outfit, but we're hesitant if the cost is worth its practicality. We can't deny that both micro bags make for extremely cute and fun accessories though, especially for aspiring tai tais.
Cover: Source
Also read:
Louis Vuitton's Insta-Worthy Shipping Containers Have Landed At ION Orchard For Your Next #OOTD Backdrop