Coach Tabby Shop
Since Coach's previous collaboration with Two Men Bagel House, many fans have been curious to see if the luxury leather bag brand would bring us more exciting collabs. It seems like the wait is over — introducing the Coach Tabby Shop, a roving pink ice cream van in collaboration with Inside Scoop, starring custom flavours exclusive to this pop-up.
The van will be visiting four locations around Singapore from now till 26 March 2023, and is filled with fun photo spots, yummy treats and even free stickers to take home as souvenirs. It's every fashionista and food lover's dream come true. 
Coach's Roving Ice Cream Van At Four Locations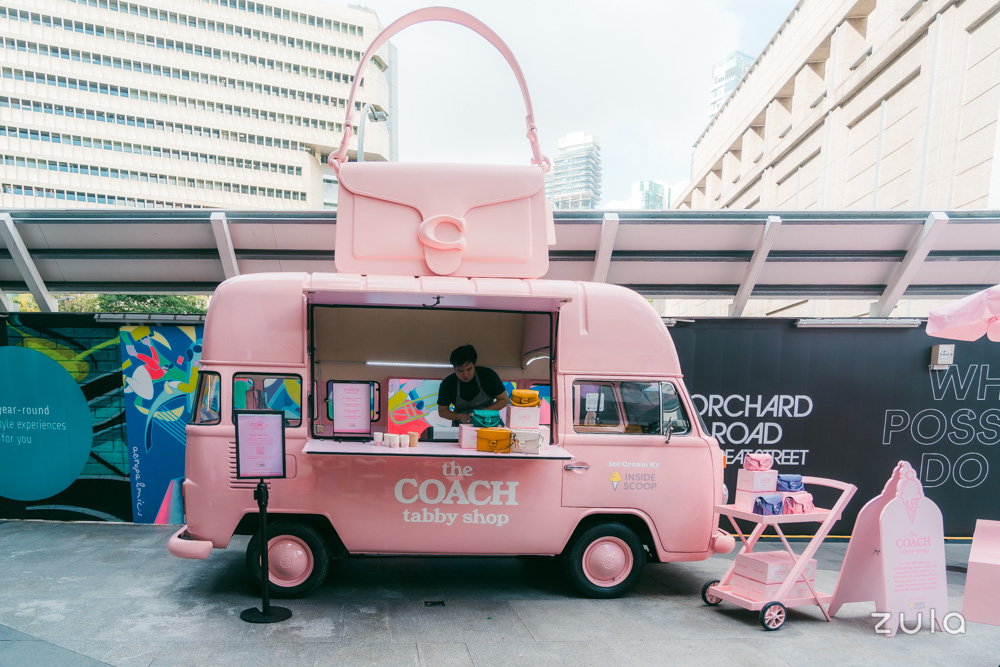 This eye-catching roving pink van will be travelling to four locations on selected dates, starting at 313@somerset. Think of it as an atas version of the ice cream uncle in his van you would spot at the void deck, evoking the same kind of childlike excitement and nostalgia in all of us.
Starts 12pm daily:
10 March to 12 March: L1 Outdoor Space, along Discovery Walk, 313@somerset
17 March to 19 March: PLQ Plaza at Paya Lebar Quarter
21 March to 22 March: Driveway at SMU Li Ka Shing Library
24 March to 26 March: Bugis+ Outdoor Space Along Victoria Street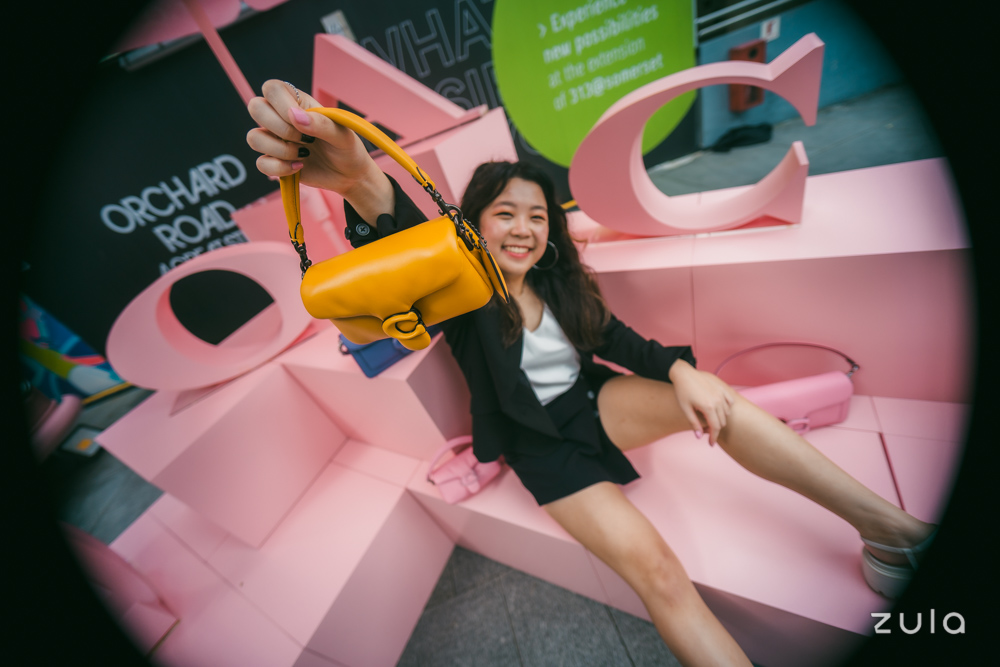 Don't forget to snap pictures with the full-pink ice cream van, topped with a larger than life Tabby — the iconic silhouette. Or you can strike a pose with the parasol umbrella at the lounge next to it, shading you from the hot sun as you enjoy your sweet treat. 
NGL, the full set-up reminds us of Blackpink's "Ice Cream" music video, so you can channel your inner K-pop idol when taking pictures for the 'gram.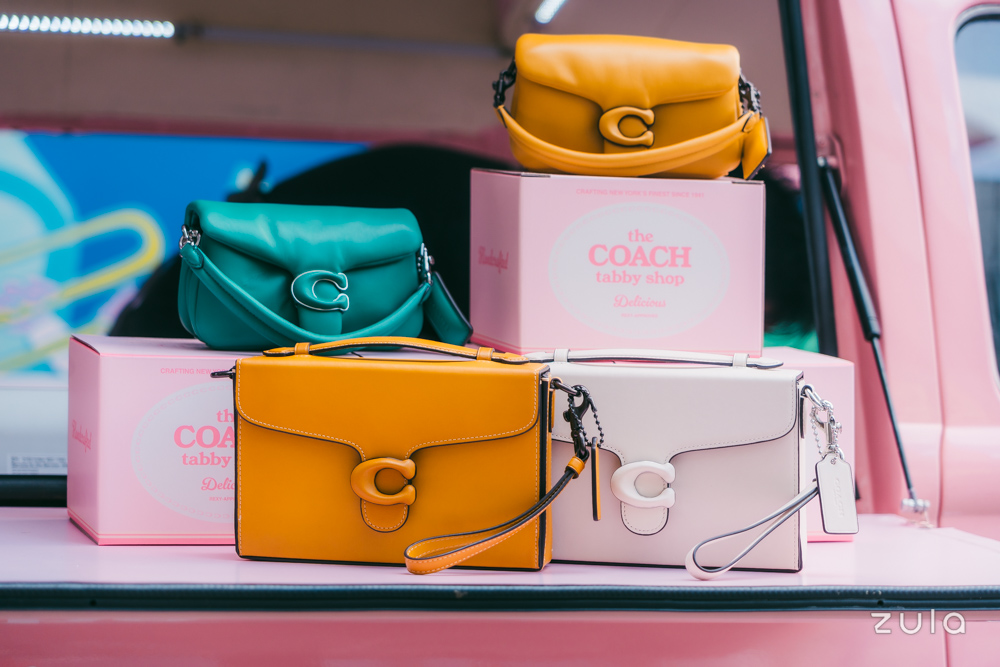 Coach is showcasing their new Spring Tabby Collection here as well, featuring a range of colourful bags that are perfect for any occasion.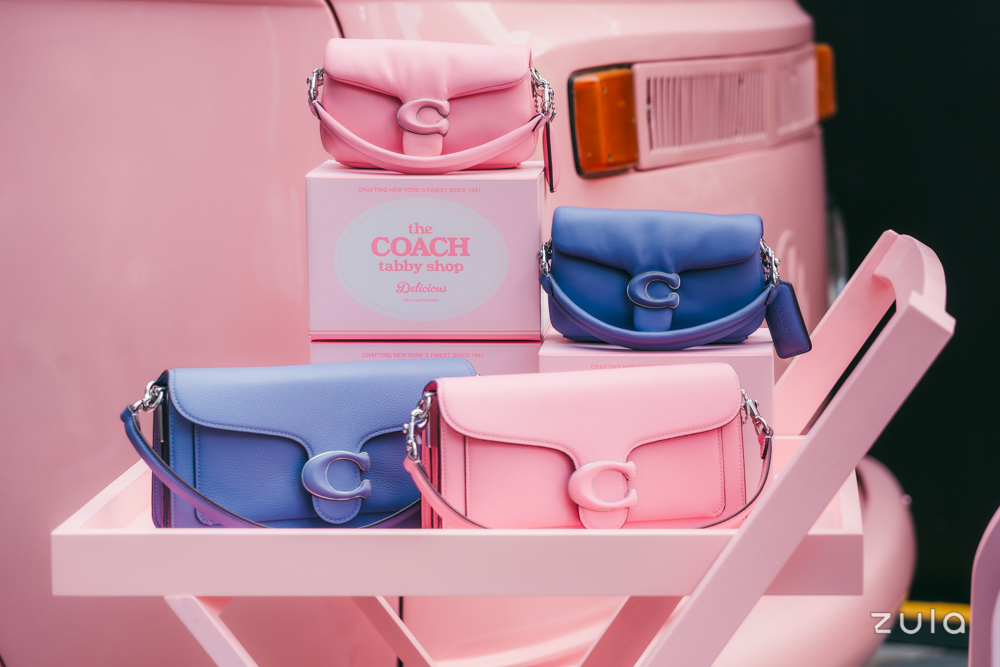 Check out the full collection on Coach's website to browse your faves while enjoying the pop-up.
Pop-up store exclusive flavours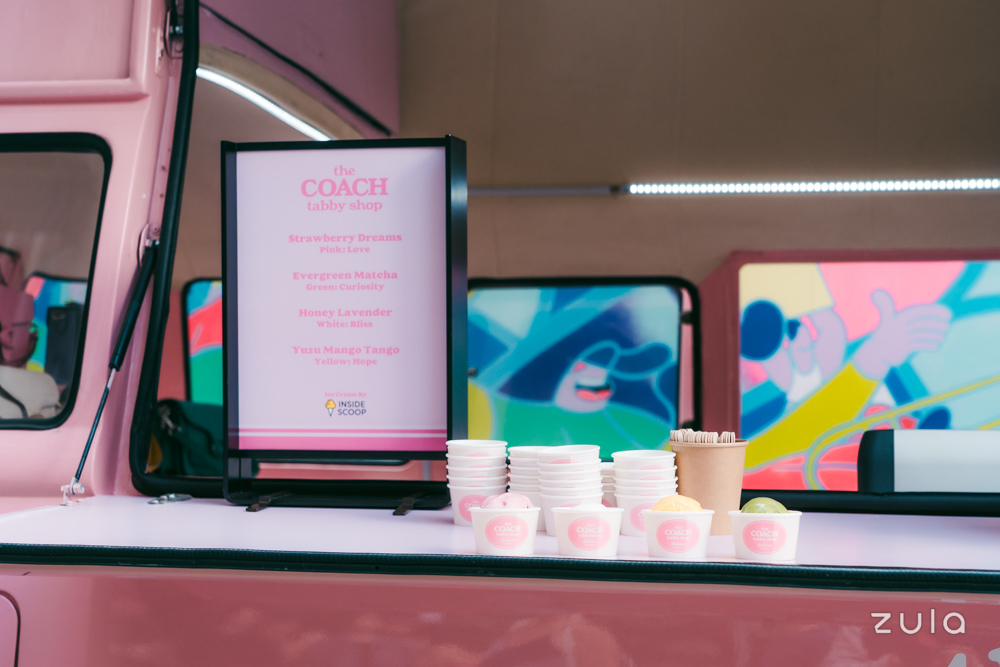 No matter what time of the day it is, ice cream is always a delicious treat. But free ice cream somehow tastes even sweeter. Collaborating with ice cream brand Inside Scoop, the pop-up store highlights a range of interesting flavours inspired by the different colours of the Tabby collection.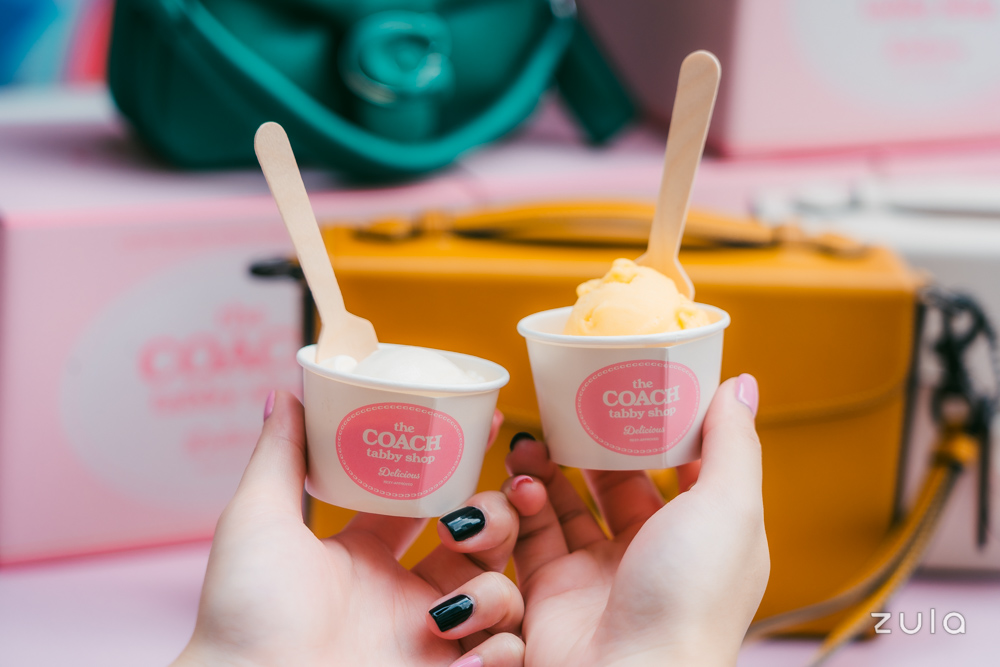 Fun fact: While there are a total of four ice cream flavours to choose from, only two of the bespoke ice cream flavours are exclusively available here. These are the Yuzu Mango Tango and Honey Lavender, created after the yellow and white Tabby respectively. While the Honey Lavender came in a rich and creamy texture, the Yuzu Mango Tango was delightfully refreshing and tangy.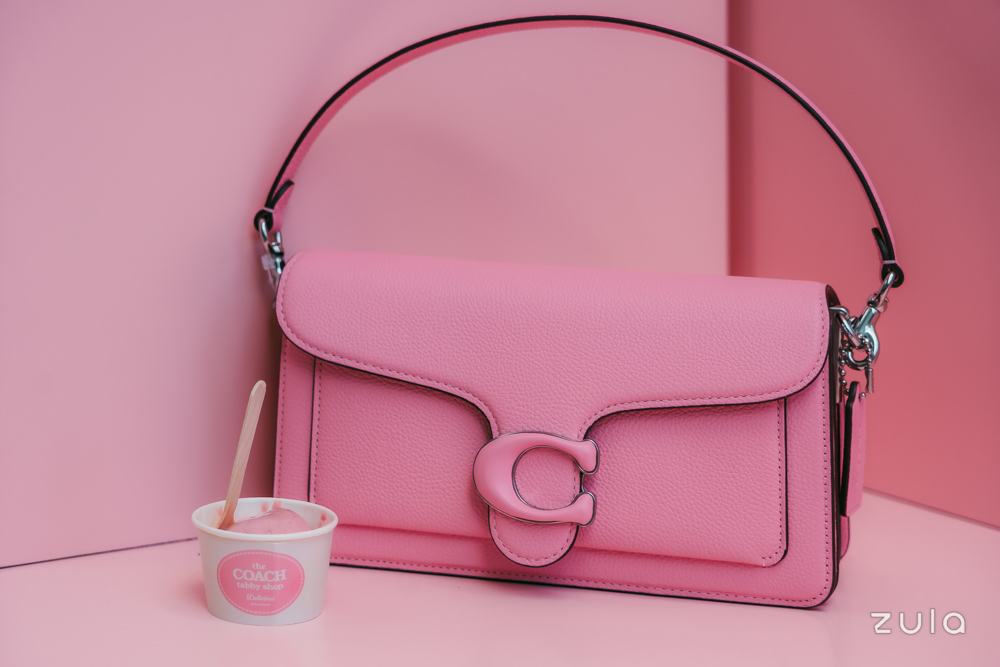 The other two flavours are Strawberry Dreams and Evergreen Matcha, inspired by the pink and green Tabby. If you'd like to try all of these yummy flavours at once, I would recommend jio-ing your friends along to each get a flavour to share.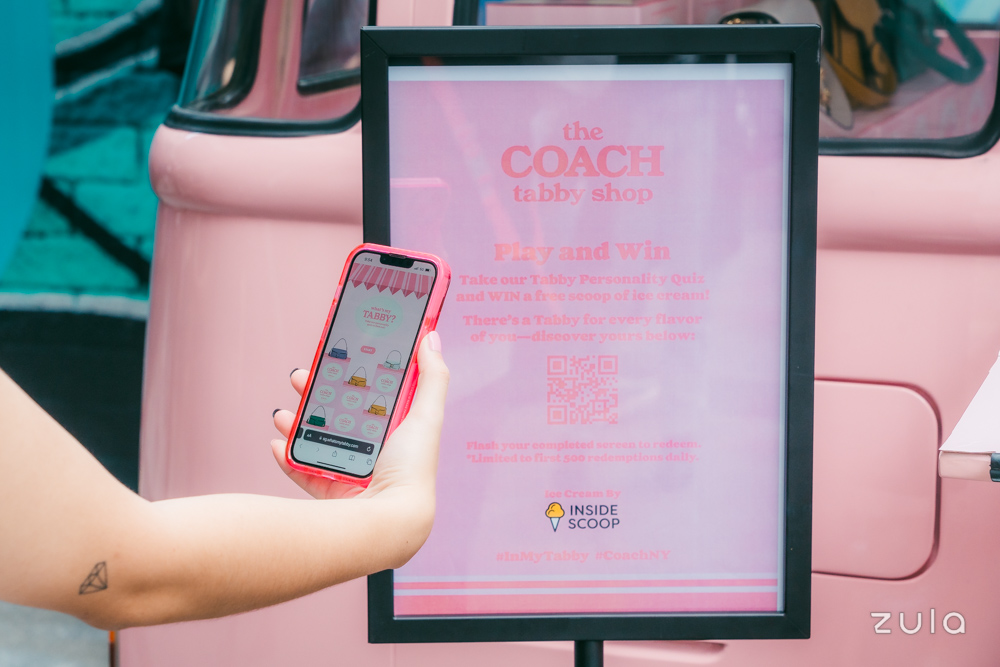 To redeem the free ice cream, all you have to do is complete the Tabby Quiz and flash the completion screen at the ice cream counter. Simply scan the QR code that will be available at the van, or click this link here. 
And no, this isn't like one of those random surveys that you have to fill in. The Tabby Quiz is a fun personality quiz to find out which Tabby suits you best, specially designed in pink ice cream motifs to enhance the fun vibes of the pop-up.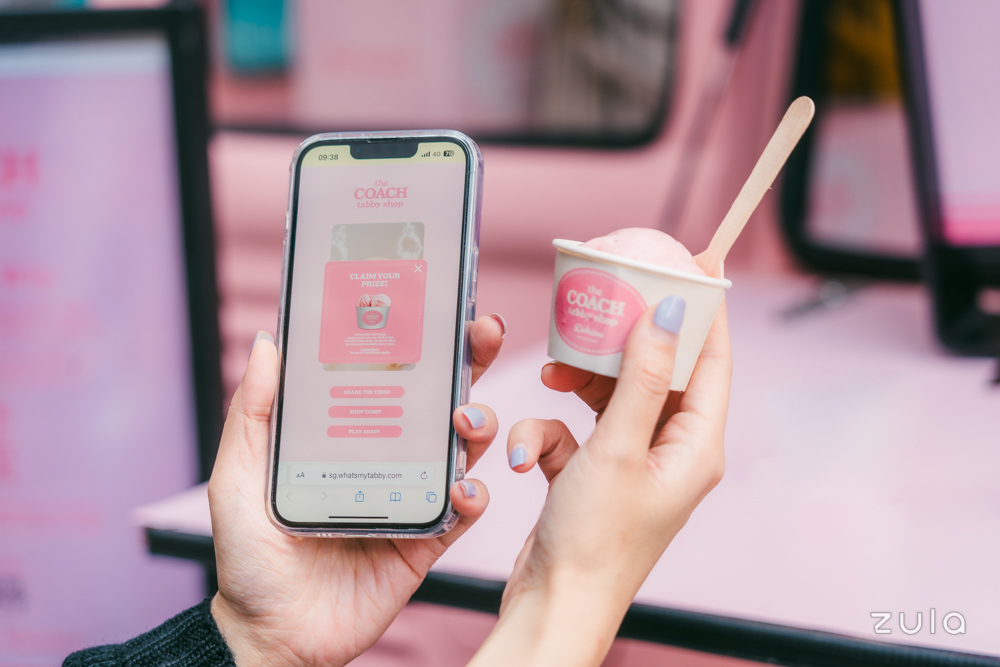 Answer seven simple questions ranging from what's your signature style to what you can't leave home without, and the quiz will suggest a bag that best describes your personality. It's a fun game to get to know yourself and the Tabby collection more. 
The ice cream is only limited to the first 500 redemptions daily from 12pm, so make sure to head down ASAP to get yours before it runs out.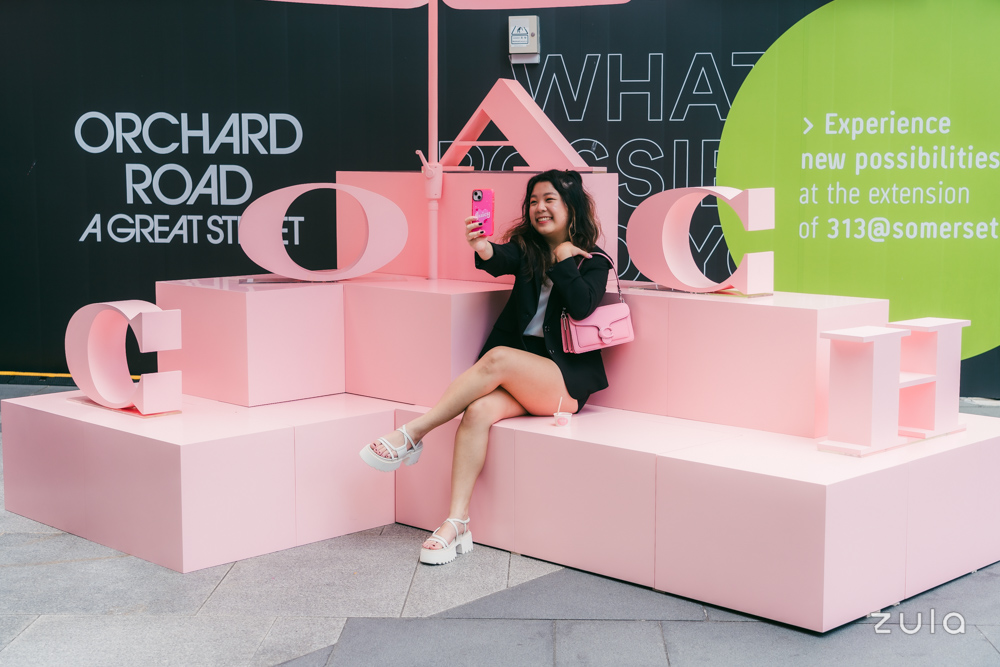 That's not all — you can also redeem limited edition stickers by posting a video or photo of the pop-up on any social media channel with the hashtags #InMyTabby and #CoachNY. Since Gen Zs are all about that social media life, this task should be easy-peasy. We guarantee that you'll be filling up your camera roll with pictures of this chio event, even without a prompt.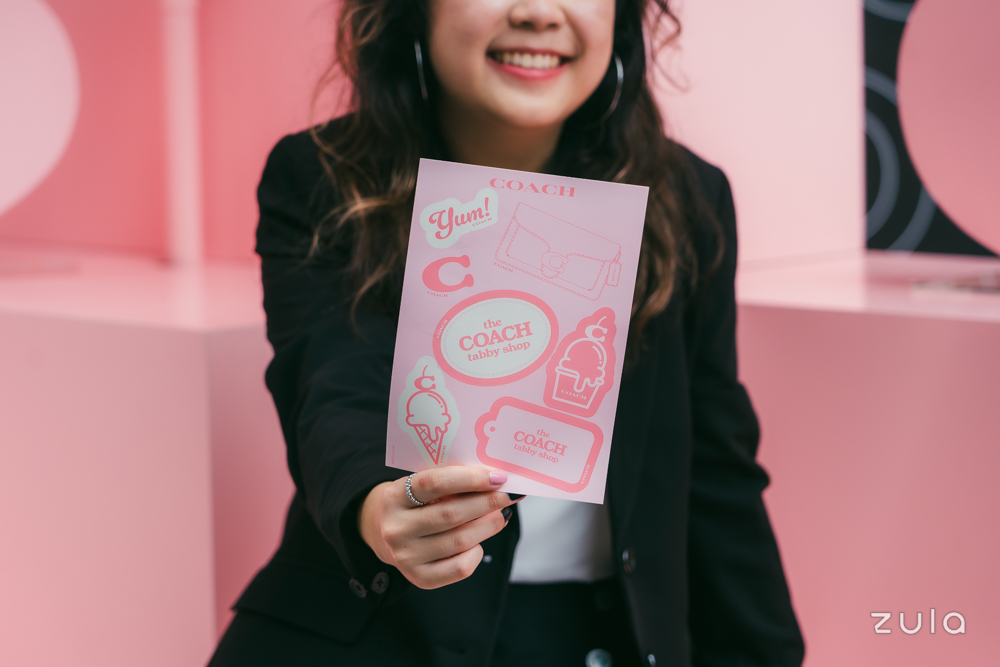 Show proof of your posting at the counter and claim this adorable sticker sheet, filled with pink motifs of the Coach Tabby and ice creams. The sticker sheet is limited to one redemption per customer, available while stocks last.
The Coach Tabby Shop Introduces A New Spring Collection With Exclusive Treats & Fun Photo Spots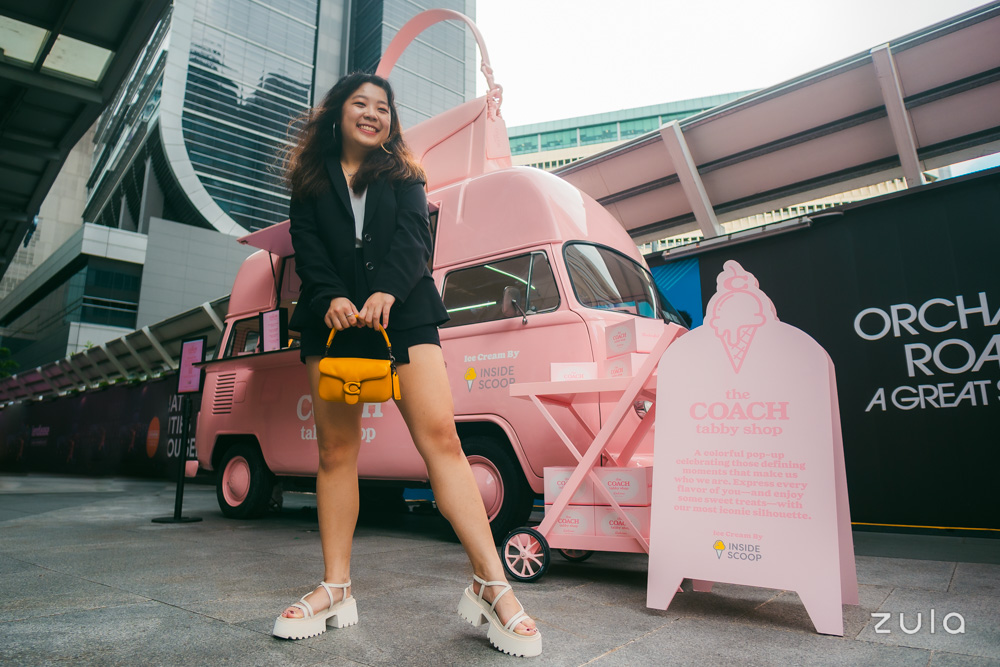 From now until 26 March 2023, the Coach Tabby Shop will be making its way around Singapore to treat fans to a fun and unique experience. As there will only be 500 ice cream redemptions daily from 12pm, make sure to plan ahead and get your sweet treat to beat the humid weather.
Don't forget to check out the Coach Spring Tabby collection while you're there too, so you can try out a new look to amp up your style.
This post was brought to you by Coach.
Photography by John Lim.