Coach x Sephora Collection
Coach and Sephora have collaborated to launch a playful and dreamy collection with 7 creative makeup products, ranging from eyeshadow palettes you can clip onto your bags to shiny lip tints. The items in this collection feature Coach's beloved mascots: Rexy the dinosaur, Sharky the shark and Uni the unicorn.
Eyeshadow and face palettes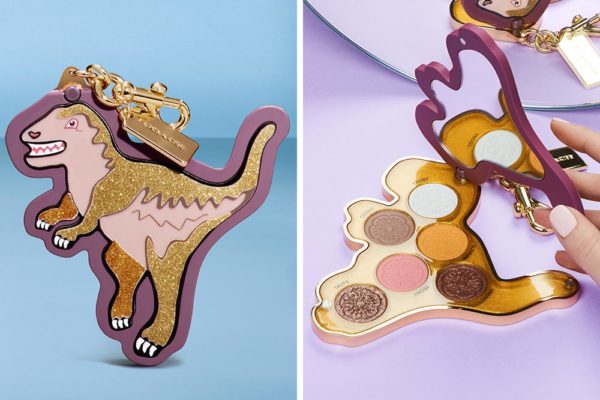 Known as the leader of the Coach mascots, the Rexy Eyeshadow Palette has a perfect mix of soft shimmery shades and dark metallic colours. Whether you're going for a soft look or a more intense one, this palette can do both.  
The palettes of this collection also double up as cute bag charms you can hang onto your bags. You don't have to worry about rushing out of your house bare-faced when you're late anymore. These easy-to-carry palettes will guarantee your eye makeup will always be on fleek, no matter where you go.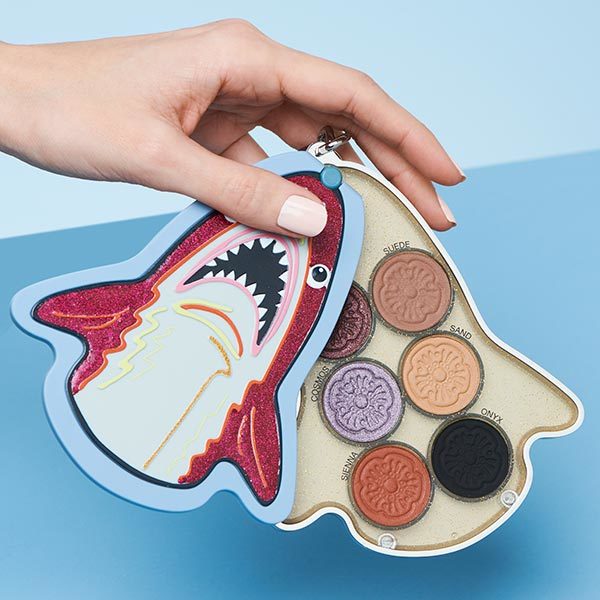 If you're looking for a bolder makeup look, turn to the Sharky Eyeshadow Palette. With warmer and darker tones including an onyx-black pan, level up your sexy smokey-eye look with this palette.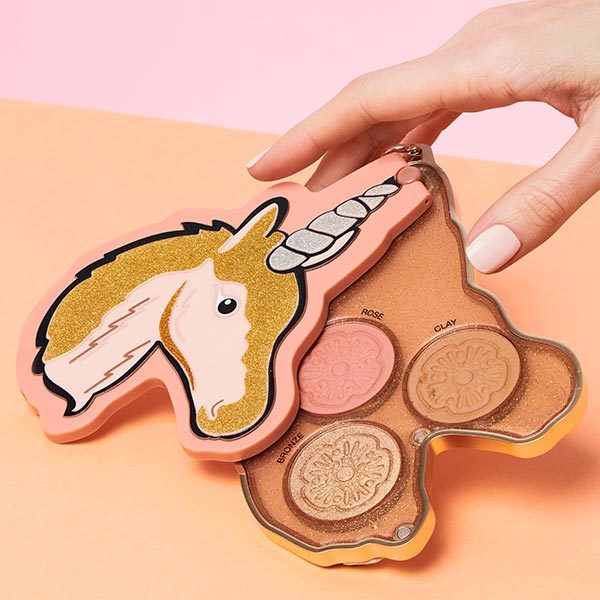 The collection also includes a face palette designed with Coach's last mascot, Uni. The Uni Face Palette is inspired by the magical and mystical vibes of unicorns, with soft, glittery shades to make you glow. Make use of the rose pink pan to bring out a natural pink blush to your cheeks. 
All 3 palettes are retailing at $80 each.
Also read:
Coach Has An XXL Version Of Its Pillow Tabby Bag That's Big Enough To Contain All Your Emotional Baggage
Tea Rose range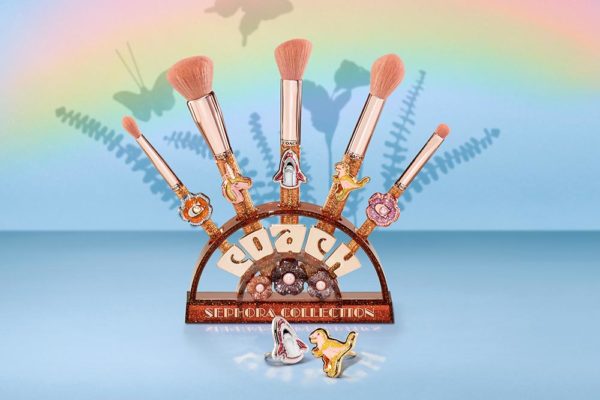 Don't miss on getting matching makeup brushes for your palettes with the Tea Rose Brush Set. This pink and glittery 5-brush set comes with a pretty brush stand to store your brushes, as well as 5 detachable rings. Three of the rings showcase Rexy, Sharky and Uni, for you to customise each brush handle. 
The brush set includes a powder brush, angled brush, highlight brush, shadow brush, and a crease brush. It is retailing for $120.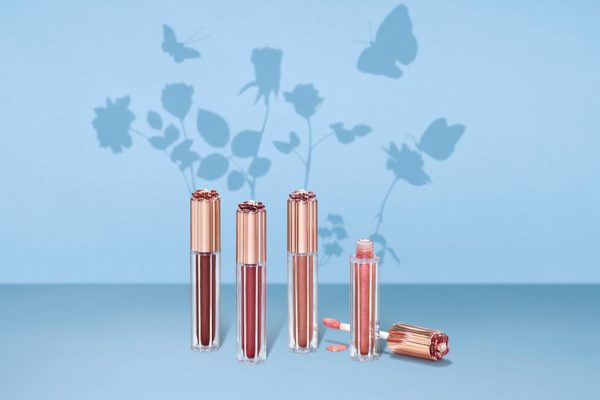 Complete your makeup look with the Tea Rose Lip Gloss Set. There are 4 lip glosses, ranging from light, nude colours to darker reddish tints, perfect for everyday wear. 
The Tea Rose Lip Gloss Set is retailing at $72.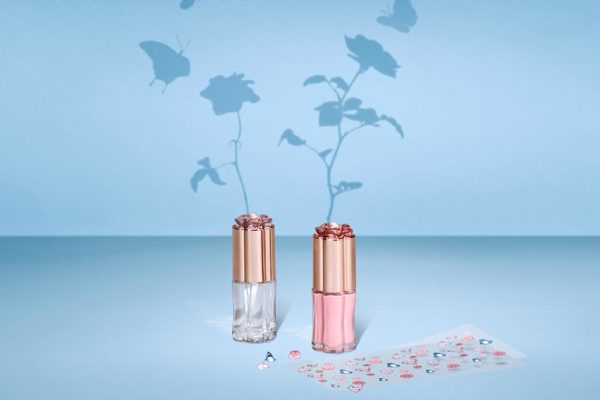 Makeup aside, the Tea Rose range also has a sweet pastel pink nail polish set. Apart from the nail polish itself, the set comprises a topcoat and a sheet of lively nail stickers. Spice up your nail art design with these stickers, featuring the Coach mascots once again.
Topped with rose sculptures on the caps, the Tea Rose Nail Set is retailing at $45.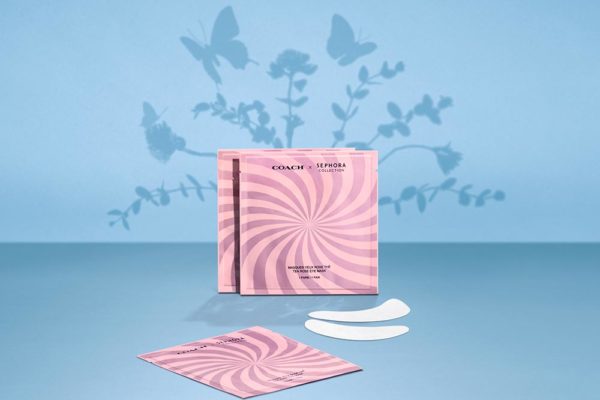 It's important to take care of your skin, especially if you tend to use makeup often. The last item of this collaboration highlights skincare with Tea Rose Eye Masks. Infused with cucumber extract and rose oil, the mask provides a soothing comfort to your eyes after a whole day of wearing makeup.
The set comes with 3 pairs of under-eye patches, retailing for $24.
Grab The Coach x Sephora Collection For A Quick Touch-up Everywhere You Go
The Coach x Sephora collection is limited for a certain time only from 2 March 2021 onwards. It is available at all Sephora stores, on the Sephora in-app and on Sephora Singapore's website. With International Women's Day coming right around the corner, celebrate the beauty of femininity and treat yourself with this whimsical collection.
All images courtesy of Sephora Singapore
Cover: Source
Also read:
13 Pimple Patches For Clear Skin Overnight Including Heart & Star Shapes To Look Cute While Removing Acne