Coffee Bean x Mickey Mouse
'Tis the season for more magic and joy, which also means the thrill of exchanging gifts under the Christmas tree. As Christmas is steadily approaching, Coffee Bean has released a new Mickey Mouse Christmas collection including a bottle and a magical latte art gift set, as well as a Frozen collection for those who still can't let it go.
If you've managed to collect the adorable Mickey and Minnie drink carriers that were released previously, these new items are up next for Disney collectors. 
Mickey Christmas collection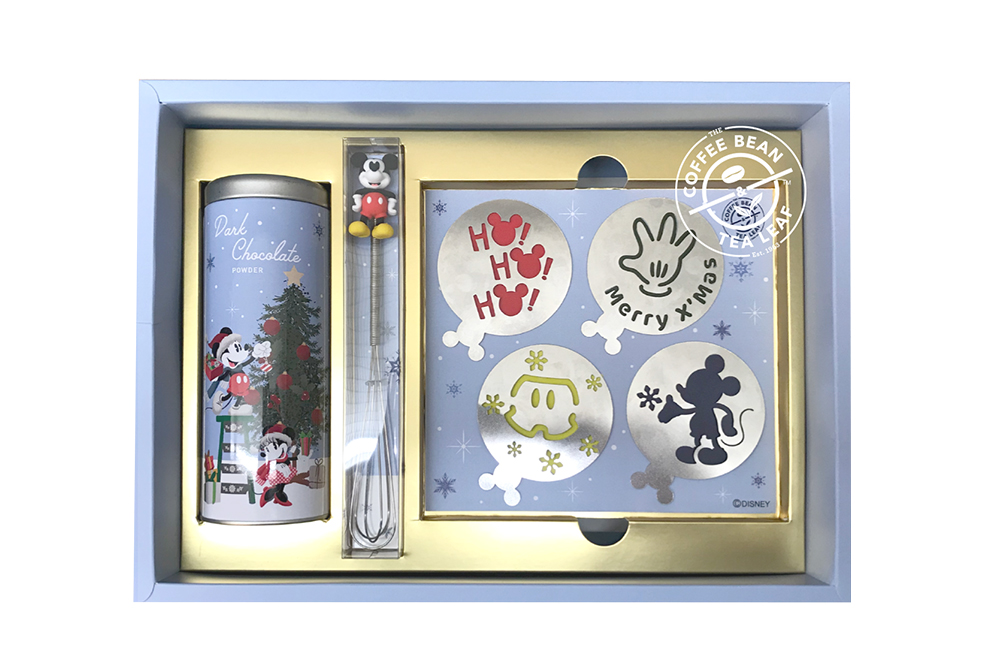 For those who are still in search of the perfect gift for your loved ones, this exclusive holiday gift set is a fun addition to the kitchen for budding home baristas.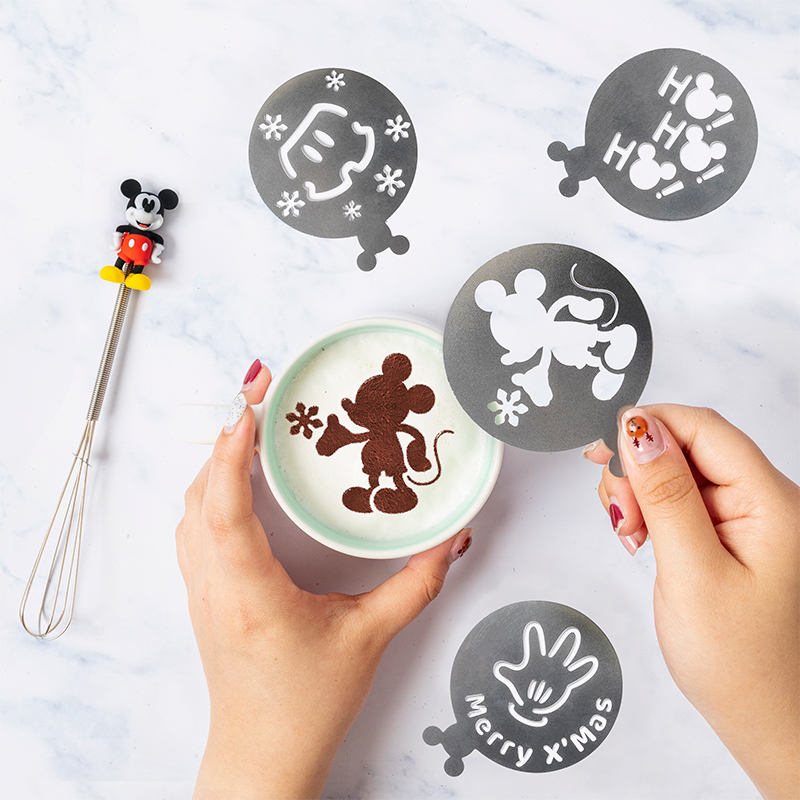 Retailing at $39.90 per set, it consists of 160g of dark chocolate powder, a mini Mickey Mouse whisk and a set of 4 stencils to create chio latte art.
Each set also comes with a limited edition Mickey Mouse gift bag so you can give your gift as it is.
Remind your secret santee to stay hydrated with this cute and convenient Mickey Mouse elemental bottle. Decorated with motifs of Mickey's iconic gloves, pants and shoes, this 500ml double wall stainless steel bottle retails at $24.90 each.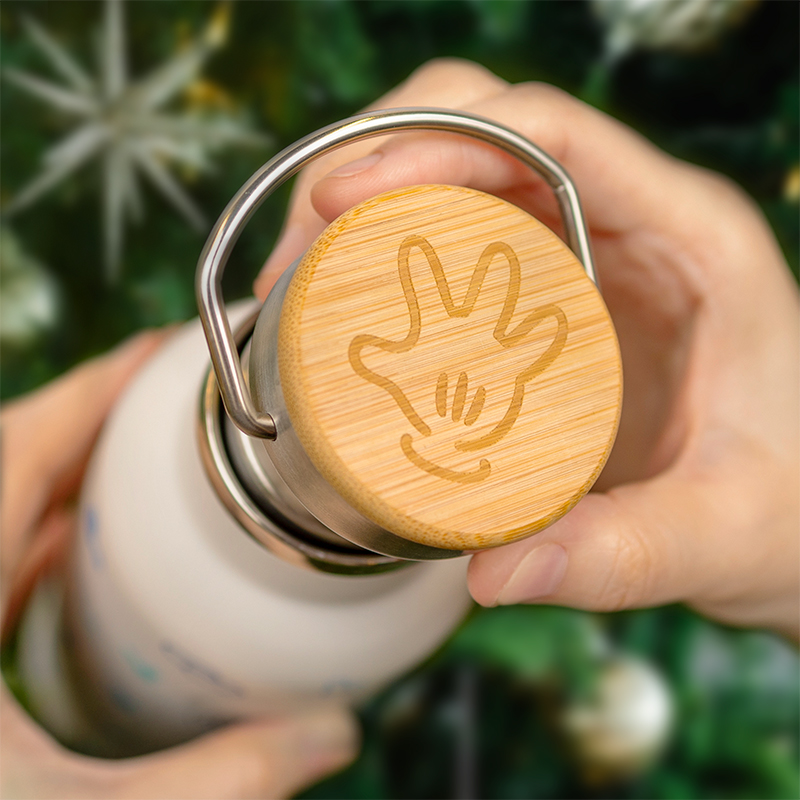 The bottle also comes with a bamboo-clad lid and handle in a design of Mickey's glove. It can keep your drinks hot for up to 12 hours and cold for up to 24 hours — perfect for any picnic date with bae.
Frozen collection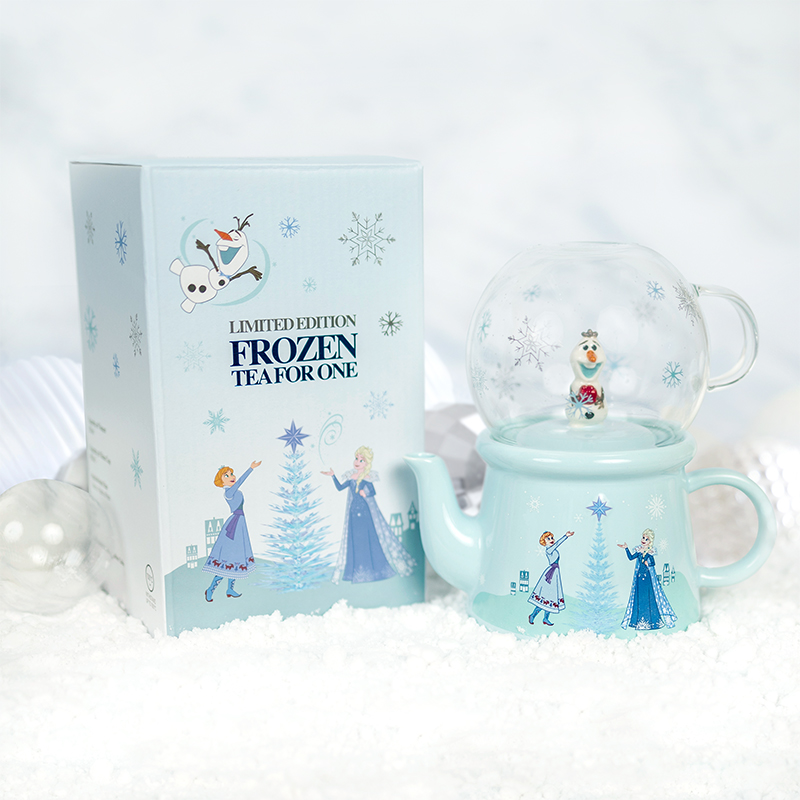 Disney fans who missed out on the Winnie the Pooh teapot set that came out earlier this year, not to fret. Coffee Bean is launching a similar teapot set with a design of Elsa and Anna decorating a Christmas tree in the winter snow. 
Spot the 3D figurine of Olaf sitting on the top of the ceramic pot, reminding us that some people in our life are always worth melting for.
A 400ml glass mug and tea strainer is also included, adorned with a festive flourish of snowflakes and a touch of magic. Each set is retailing at $34.90.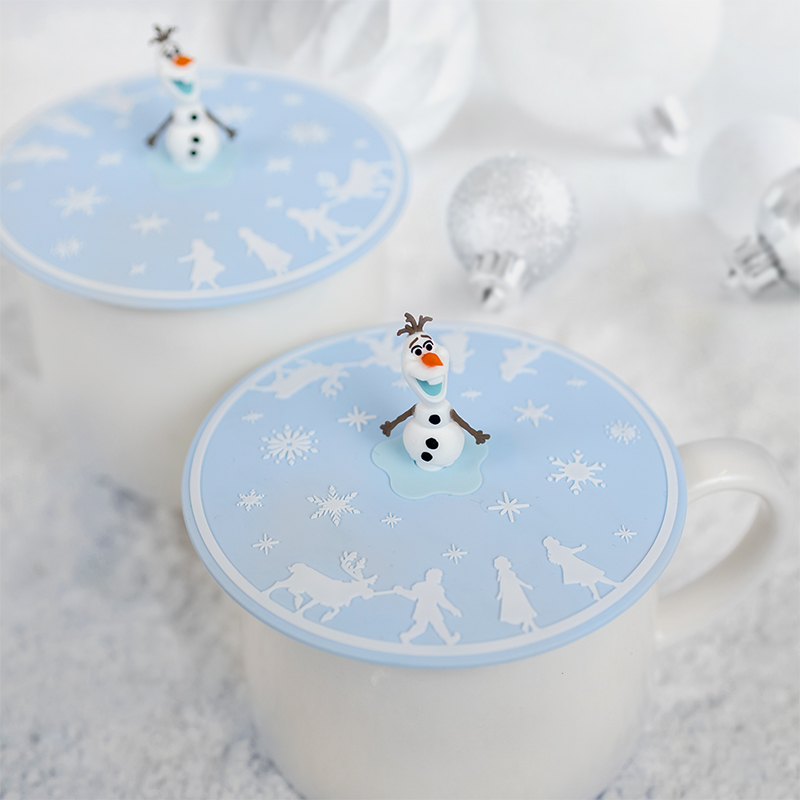 Keep your drinks safe and warm with the Olaf silicone cup cover, retailing at $16.90 each. The cover also features a silhouette of Sven and Kristoff alongside the sisters, trudging through the snow for their next adventure.
Reindeer mug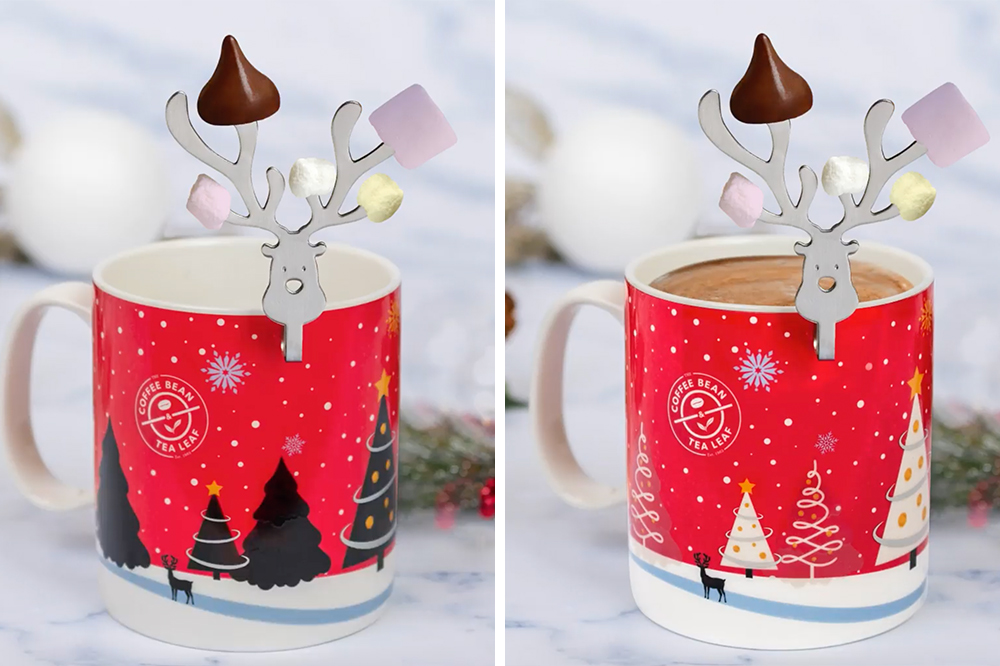 You know that it's beginning to feel a lot like Christmas when it's time to enjoy a warm mug of hot chocolate while binge-watching Netflix films. Besides the Mickey merch, Coffee Bean has also released a 500ml colour-changing mug with a reindeer spoon. 
Upon first glance, the mug appears to be decorated with a dark forest of Christmas trees (left). But after filling it up with your favourite hot drink, a winter wonderland with snow and lights is unveiled (right).
Here's the best part — the antlers on the reindeer spoon is perfect for keeping your mini marshmallows and chocolate safe without melting into the drink too quickly. Each mug is retailing at $16.90.
Coffee Bean Is Celebrating A Magical Christmas This Year With Mickey Mouse Gifts
All of the Mickey Mouse Christmas merch and reindeer mug are available at Coffee Bean stores across Singapore except SCAPE and EXPO. Meanwhile, the Frozen collection will only be available from 22 November 2021 onwards.
Make sure to cop these exclusive merch before they sell out, and head over to Coffee Bean's Facebook page for more information on this collection.
All images courtesy of Coffee Bean & Tea Leaf.
Also read:
Urban Li'l At Isetan Scotts Now Has Disney Merch For X'mas, Like Princess Ornaments & Pooh Plaques