Loewe Coriander Perfume
Love it or hate it, you definitely have some thoughts on coriander. For those who love the aromatic herb, there's no shortage of coriander items that have taken it beyond mere garnishing. Coriander mooncake, coriander bubble tea, the list goes on. Now, Spanish luxury brand Loewe has taken things one step further. Enter: a coriander perfume and coriander candles, as part of its upcoming Home Scents series.
Coriander home fragrance and candles
We first spotted the coriander perfume on Loewe Creative Director Jonathan Anderson's Instagram feed.
Source
It's no exaggeration to say that the picture stopped us mid-scroll. I mean, when was the last time you saw coriander looking so atas? Like the rest of its Home Scents series, Loewe's Coriander Home Fragrance is infused with a plant essence: in this case, coriander essence. It comes in a glass bottle with a glazed ceramic stopper and cotton label.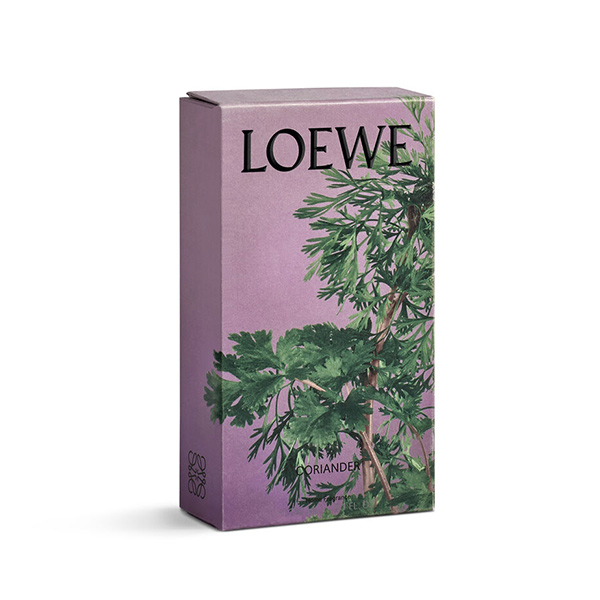 Source
The rest of the packaging is just as pretty. Sprigs of coriander are artfully laid out against a pink background, with the words "coriander" in block letters so there's no mistaking it for anything else.
If you prefer lighting a candle instead of spritzing a room spray, fret not.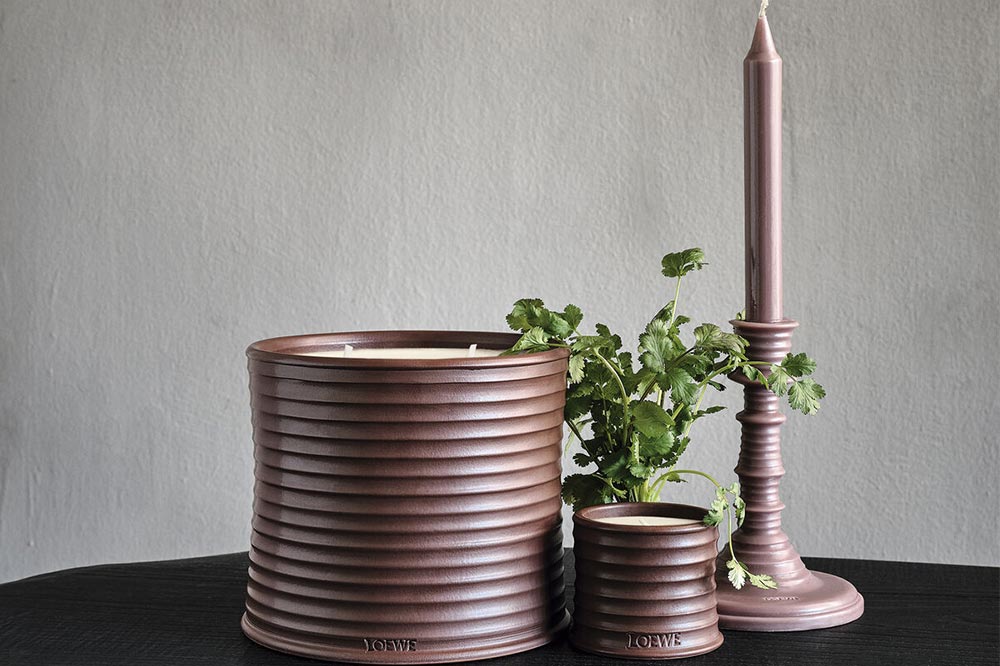 Source
There's a Coriander Candle available in 3 sizes: Standard (centre), Medium and Large (left). The Standard candle has a burn time of 30 hours, while the Large candle has a burn time of 80 hours. The candles are made of 100% vegetable wax and are encased in a glazed terracotta holder.
Lastly, you have the Coriander Wax Candleholder (right). This creation will play with your guests' minds on so many levels. Firstly, of course, it is infused with coriander essence. That's enough to make it a conversation starter at your next dinner party. At the same time, it is also a candlestick-shaped candle.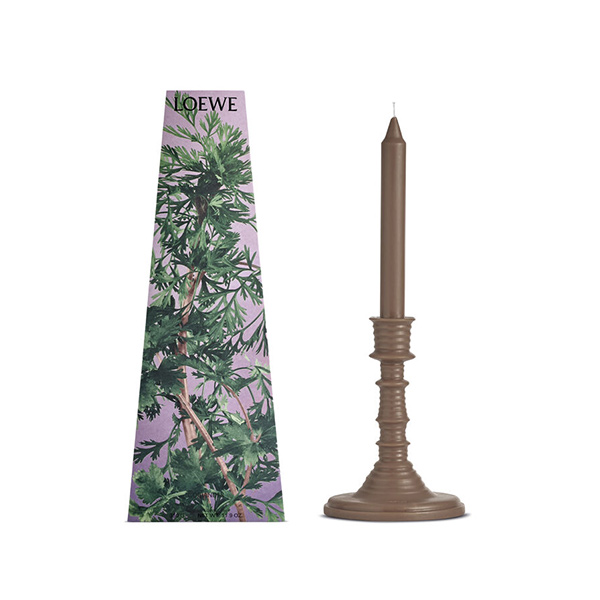 Source
That means the entire object is a candle, even the part that looks like a candlestick. The candle has an approximate burn time of 10 hours. It will arrive in the same super chio packaging, this time with a whole lot more coriander on the box.
Also read:
Hermès Has A Mahjong Set With Leather Tiles That Costs $57,200 So You Can Really Be A Crazy Rich Asian
Loewe Home Scents
As mentioned earlier, the coriander series is part of Loewe's upcoming Home Scents collection. The remaining 10 scents are also based on plants and inspired by a garden.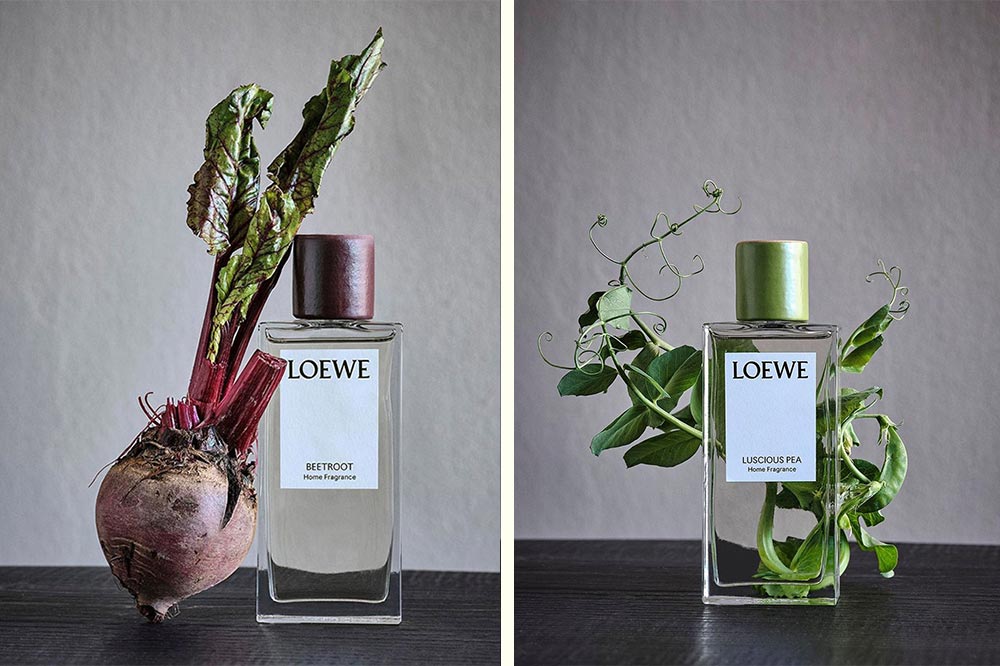 Source
Some are similarly divisive, such as beetroot, liquorice and oregano. Others are more classic, such as luscious pea, juniper berry and honeysuckle. Tomato leaves, marihuana, cypress balls and ivy round up the collection.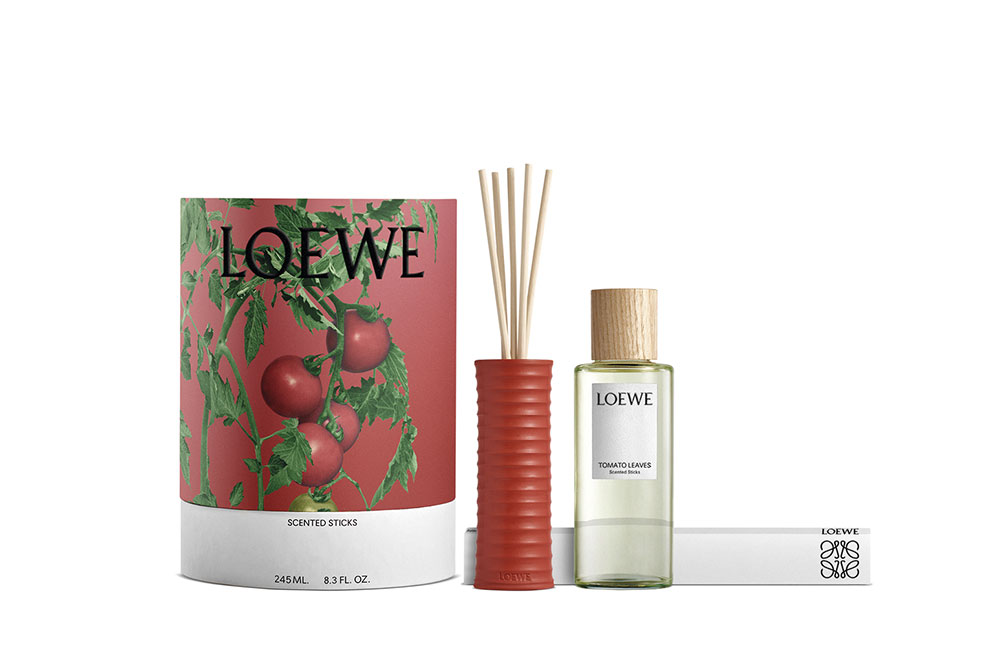 As with the coriander range, the other plants are available as home fragrances and candles, with some also in the form of room diffusers.
Loewe Has A New Coriander Perfume & Candles So Your House Can Smell Like Your Favourite Herb
Loewe Home Scents will be launching worldwide on 3 September 2020, including here in Singapore. The collection will be available at Loewe Paragon, and the full range will be available at Casa Loewe in Ion Orchard at a later date.
In the meantime, you can satisfy your coriander craving by following this coriander butter cake recipe.
Also read:
Bottega Veneta's New Bag Looks Like A Garbage Bag & Proves That One Woman's Trash Is Another Woman's Treasure