Bottega Veneta Garbage Bag
Bottega Veneta's pre-fall 2020 collection is the gift that keeps on giving. Last year, we wrote about how its "instant noodle shoes" look like naked Indomie when the collection was first released. Now, the collection has finally hit the stores, and another design is going viral. Namely, the BV Twist, a Bottega Veneta bag that looks like a tied-up garbage bag or even your doggo's poop bag.
BV Twist in Nappa leather
Source
The BV Twist comes in a variety of colours and textures. For obvious reasons, the one that has people up in arms is the version in black Nappa leather. The bag has a knotted handle so you can carry it as a wristlet. The twist, however, is that the knot is what sealed its fate.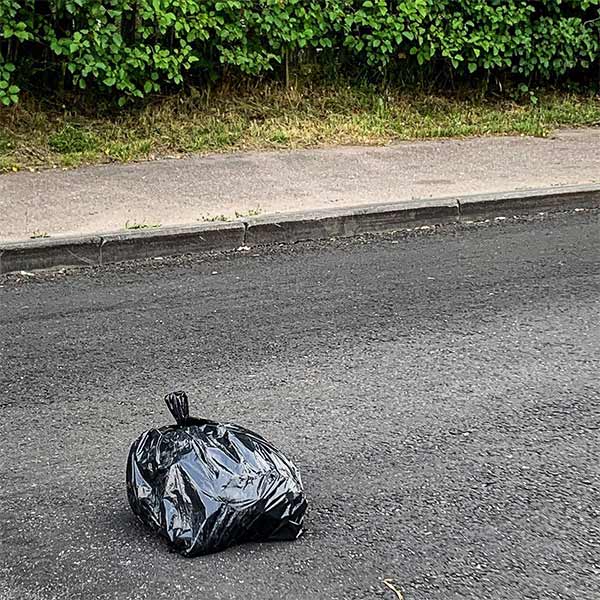 Source
The resemblance is truly uncanny.
We can't speak for Bottega Veneta's creative director, Daniel Lee, of course. But for all we know, he might have been trying to make a statement about consumerism and sustainability. If so, he definitely succeeded in getting the conversation going.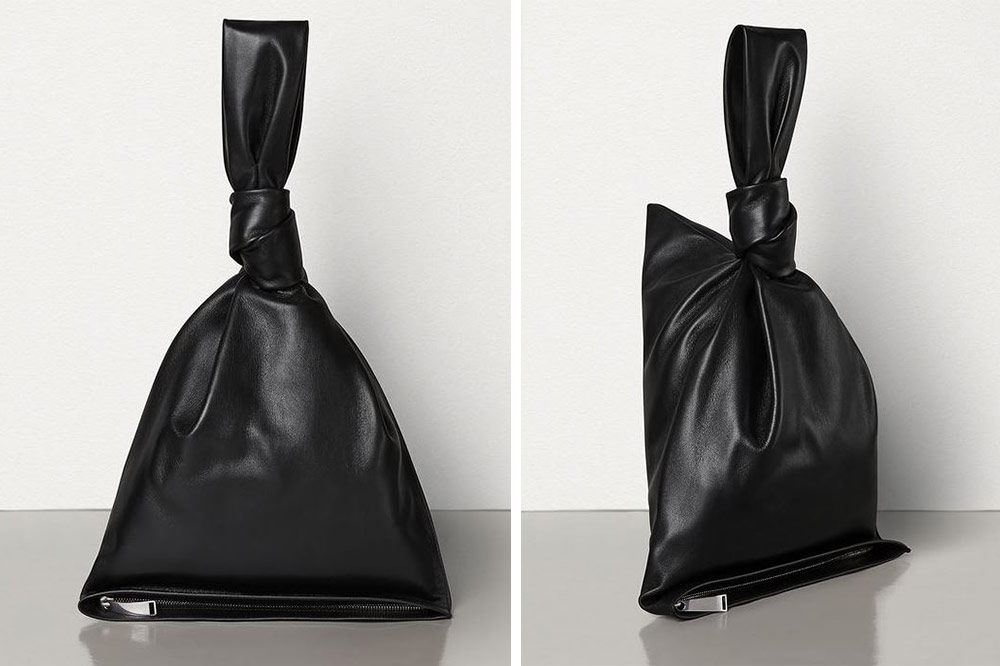 Source
The main topic of discussion among netizens is that, unlike a plastic trash bag, you will have to part with $2,740 for the BV Twist bag. Made of 100% calfskin, the bottom of the bag has a zip opening for easy access to what lies within… which, hopefully, isn't actual trash.
Also read:
Bottega Veneta's New "Instant Noodle Shoes" Look Just Like Naked Indomie
BV Twist in calf leather
If you've long given up plastic bags for paper bags when disposing your trash, fret not.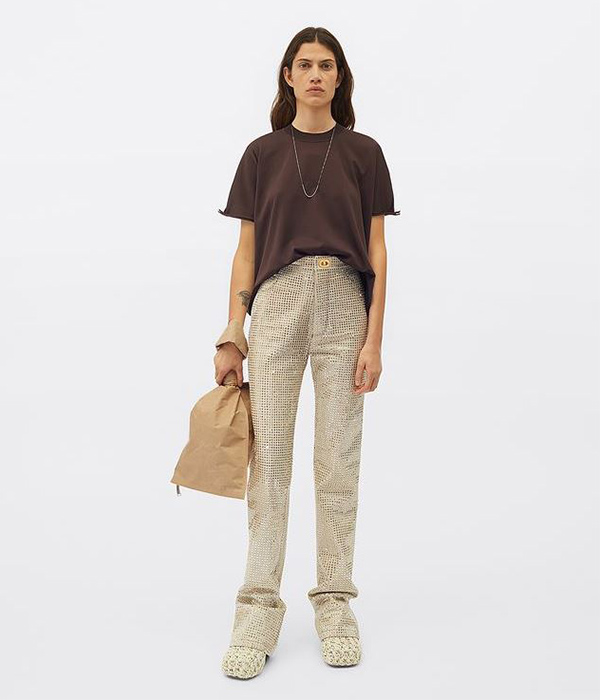 Source
This BV Twist is made of calf leather with a paper finish, so you won't ever be accused of using a plastic bag (even one that's actually made of leather).
Source
The devil's in the details. Here, care has been taken to ensure that the bag has a suitably crumpled finish, as it would if it had been knotted. This version of the BV Twist retails for $1,790.
BV Twist in woven leather
Like we said, this collection is the gift that keeps on giving. Because in case you wanted your bag to look like a food item instead, that's possible too.
Source
The BV Twist in woven leather is made of 100% lambskin and features the Italian brand's iconic intrecciato weave. This version comes in 4 colours: blue, orange, black and a pale yellow. This time around, the star of the show is the one in pale yellow. Can you guess what it looks like?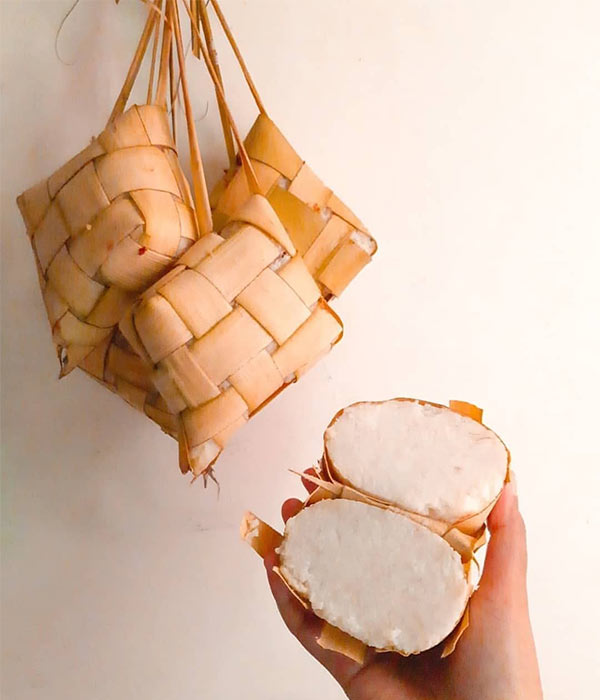 Source
If you guessed ketupat, congrats! You hit the nail on the head. Anyone who dropped a cool $3,100 on the BV Twist is probably not gonna be stuffing it with rice (or food at all, for that matter) anytime soon though.
This Bottega Veneta Bag Looks Like A Garbage Bag, Paper Bag And Ketupat 
From Alexander Wang's lunch bag clutch that resembles a dapaoed McSpicy to Balenciaga's blanket bag, it seems high-fashion inspiration can come from the most unexpected places. With 1 design that manages to look like 3 everyday items, Bottega Veneta's BV Twist bag might just take the cake.
Also read:
Alexander Wang's New Lunch Bag Clutch Blends Right In With Your Dapaoed McSpicy