Couples With Large Age Gaps
In Singapore, we tend to have friends or partners that are around the same age group due to similar life experiences. Which is why many still view being in a relationship with someone much older or younger out of the norm. 
However, in recent years, age hasn't been much of a factor when it comes to relationships, and more couples are proving that it doesn't determine the happiness in a relationship. Just take a look at this list of famous Singaporean couples with large age gaps who've made it work as evidence. 
1. Joshua Tan (32) and Zoen Tay (25) – 7 years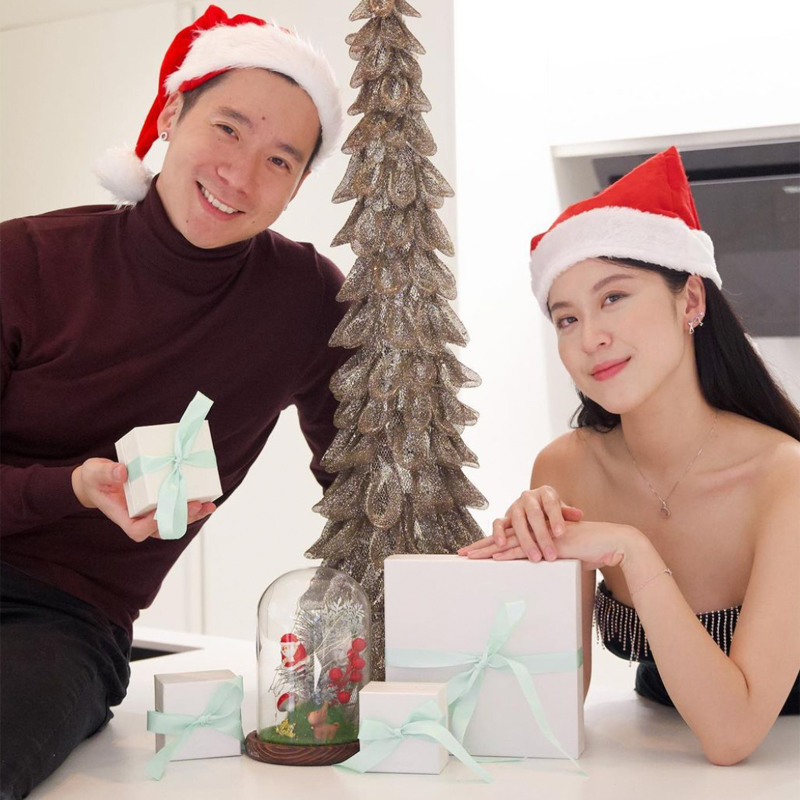 Source
If you've heard of Ah Girls Go Army, you've definitely heard of the OG series Ah Boys To Men, a four-part movie franchise created by Singaporean director, Jack Neo. Starring as the lead in the first two is 32-year-old Joshua Tan, who played Ken Chow. 
With his recent marriage to 25-year-old Zoen Tay on 26 December 2022, the two vowed to commit to each other within the stunning walls of Raffles Hotel. Joshua and Zoen met at a muay thai gym in Singapore, and had a 5-year long period of dating, along with a challenge of an LDR due to Zoen's medical studies in Australia. 
You would never guess that this picture perfect duo has an age gap of 7 years – considering their youthful looks. Love, and age, clearly knows no bounds. 
2. Joanne Peh (39) and Qi Yuwu (46) – 7 years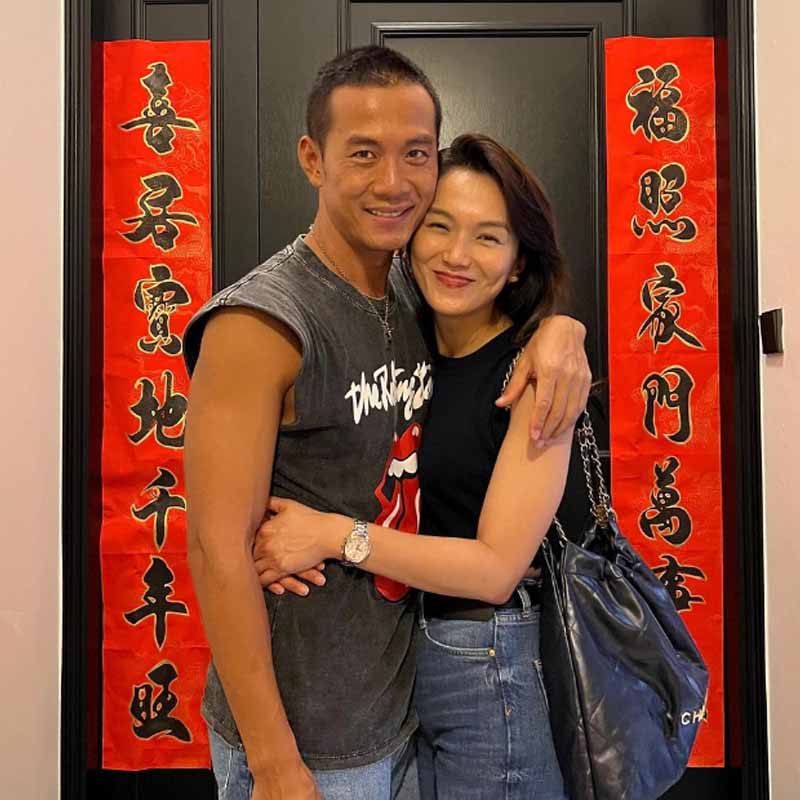 Source
If you don't know this iconic Mediacorp couple, you've definitely been living under a rock. The duo were friends for 10 years, before getting closer during the filming of C.L.I.F 2 and 3. 
After that, the couple got married in 2014 and went on to have two kids. Take a peek at Joanne or Yuwu's IGs, and you can see how they're still so obsessed with each other, channelling major #Couplegoals. Despite Yuwu almost hitting 50 and Joanne 40, their vigour still shines through with their various activities and adventures together. 
3. Jean Danker (44) and Glenn Ong (52) – 8 years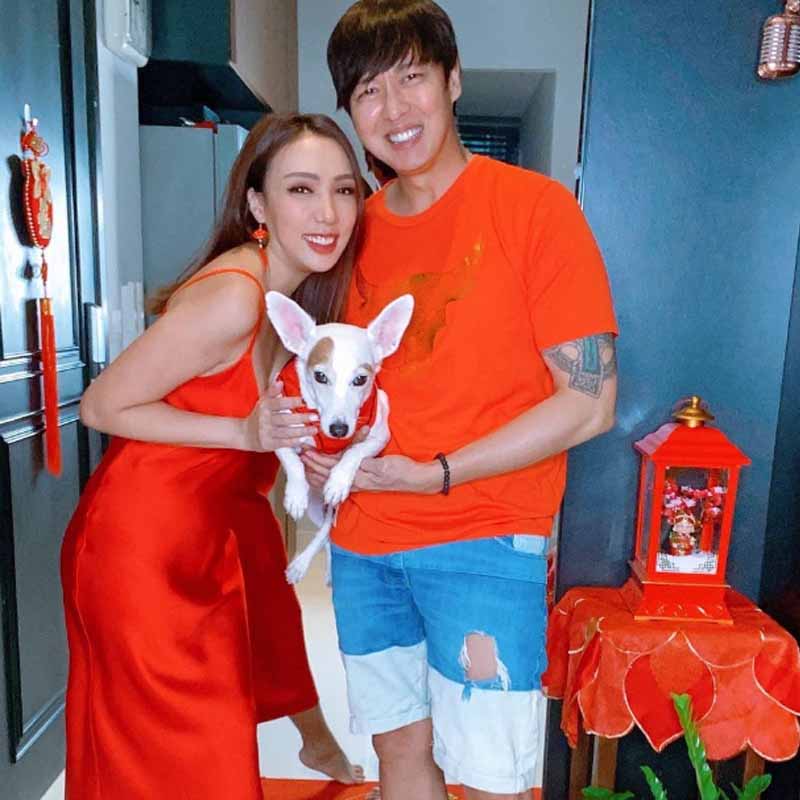 Source
For some who claim that music is food for the soul, it can be said that music is also the way to the heart for Jean Danker and Glenn Ong. Both of them are radio DJs on CLASS 95 and SPH radio 91.3 respectively, and have been happily married since 2016.  
Unsurprisingly, the two first met in 98.7FM, when Jean was 16 and Glenn was 24. Many years later, the pair started dating in 2009. 
4. Maxi Lim (35) and Lizy Teo (27) – 8 years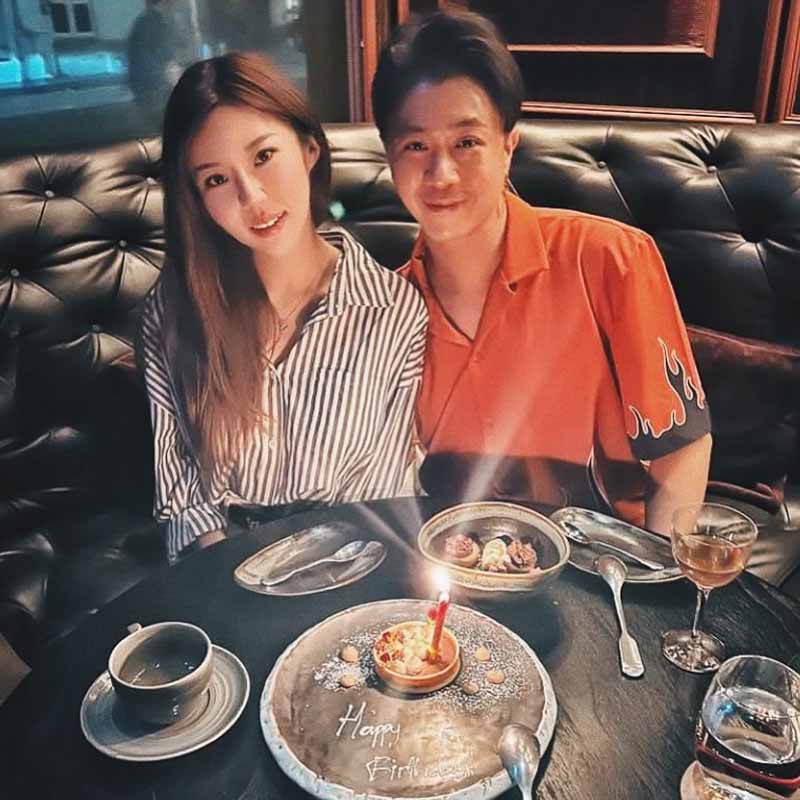 Source
Actor Maxi Lim, famed for his know-it-all role as Aloysius in Ah Boys To Men, first met local influencer Lizy Teo at SG100, a government event that was held in 2019. In 2020, the duo tied the knot and have been happily together for about two years now. 
If Lizy looks familiar to you, that's because she's a talent for Titan Digital Media, and regularly appears in their videos. She's also had a kid with Maxi – a two-year-old boy named Reign Lim.  
Also read:
8 Married Couples In SG Share Their Top Tips On Maintaining A Relationship When Living Together 24/7
5. Ryan (34) and Cherylene (23) – 11 years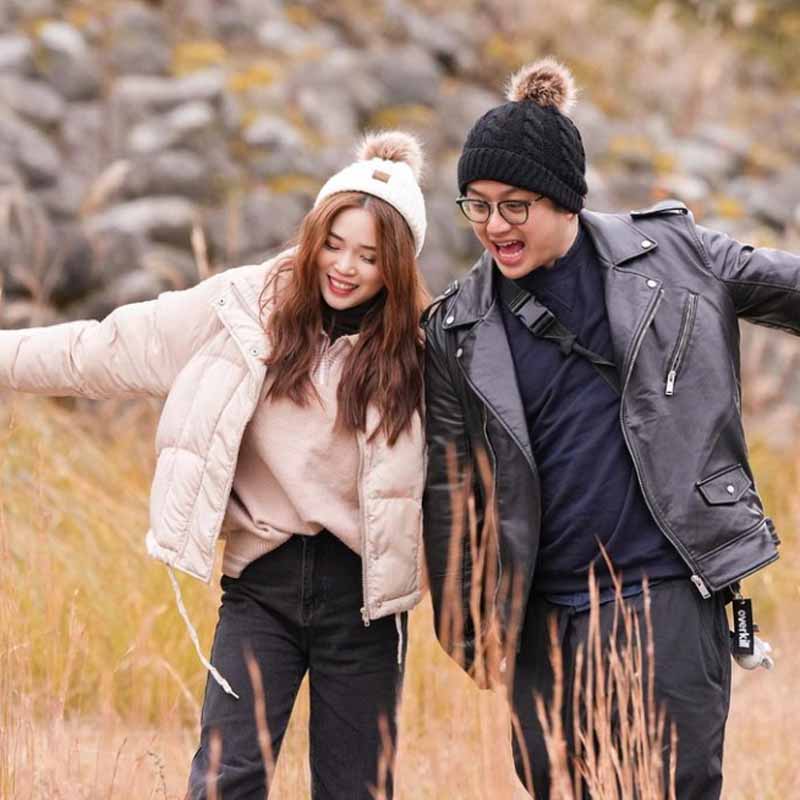 Source
A word to possibly describe Ryan and Cherylene's relationship would be "inspiring". Despite their relationship initially wrapped in controversy and backlash due to their 11-year age gap and past careers, the two decided to follow their hearts and have maintained it for close to 3 years now. 
Ryan apparently slid into Cherylene's DMs as he was interested in her back then – a pretty gutsy move which we stan. Their friendship simply blossomed to a relationship, which just proves that you can't count anyone out when it comes to finding love. 
In a recent Zula interview, Ryan and Cherylene even showcased their closeness  through the immense amount of facts that they knew of each other. With their aesthetic couple shots and their shenanigans, it's hard not to see the affection they have together.
6. Fandi Ahmad (60) and Wendy Jacobs (49) – 11 years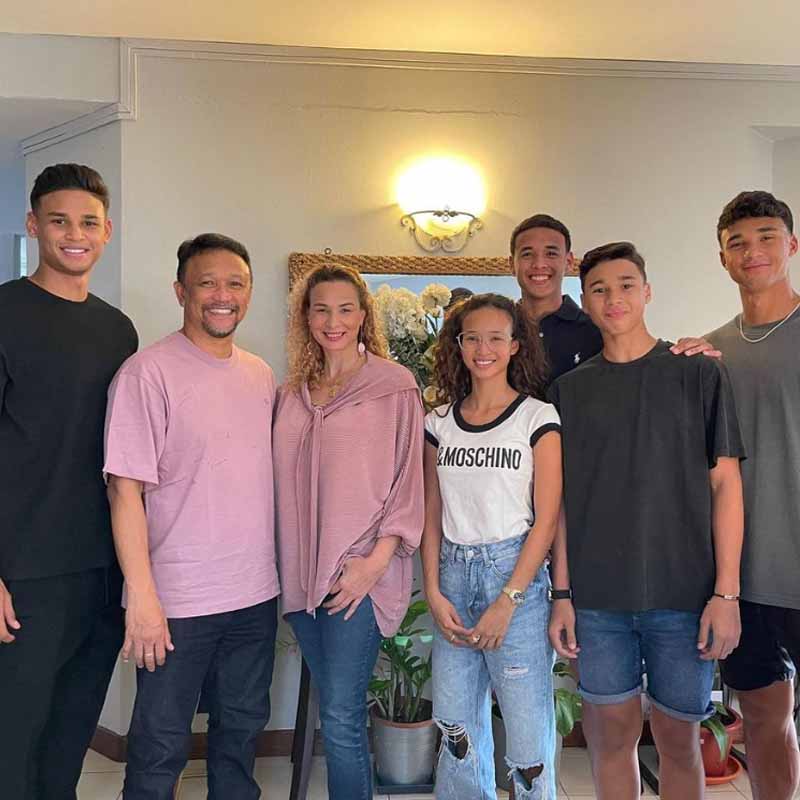 Source
This couple still looks as good as they did when they were younger – a goal we all aspire to have with our partner. Singaporean footballer Fandi Ahmad and ex-model Wendy Jacobs have an age gap of 12 years, but that hasn't stopped them from tying the knot and thriving with their five good-looking children.
Three of their boys have followed in Fandi's footsteps to become professional footballers, while daughter Iman, just like her mother, is taking leaps and bounds as a model and singer. We can only think of them as Singapore's version of the Beckhams.
Just like every other couple, their 27-year long marriage has seen highs and lows. But Fandi and Wendy have stuck together through it all – a true devotion to their wedding vows. 
7. Mike Kasem (49) and Su-Ann Heng (35) – 14 years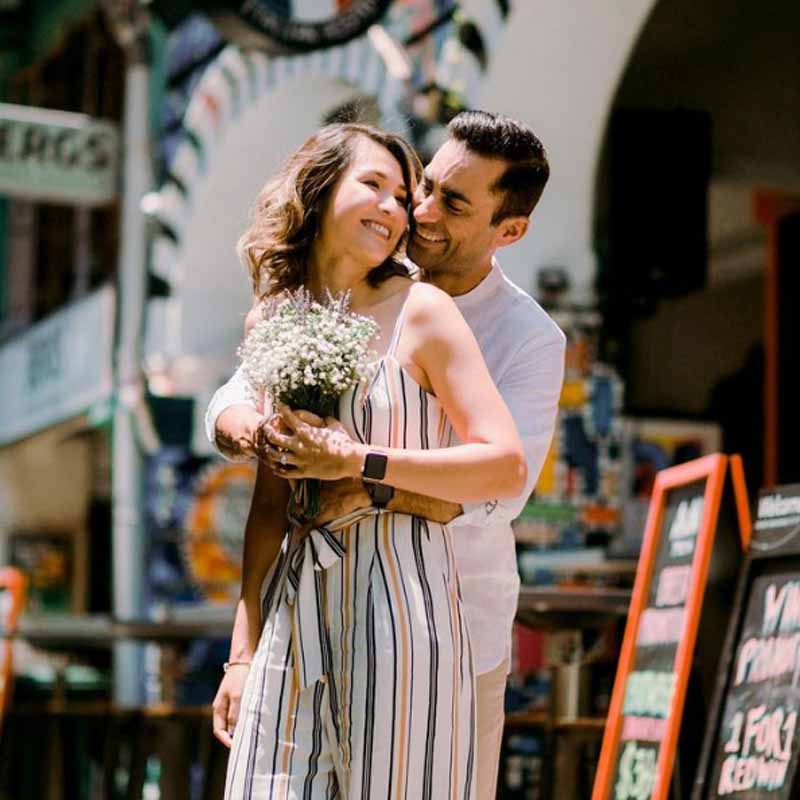 Source
Former professional golfer Su-Ann Heng and radio DJ Mike Kasem have a story that is definitely one for the ages. It was love at first sight for Mike when he saw her on television as a host for a golf game. 
To his luck, they ended up going out for a game of golf after sending her a text and realising that they had friends in common. The couple started dating shortly after, with their love story leading to the two getting married in Malibu, after registering for marriage in 2018 – a true fairytale-style happy ending. 
Previously, Mike had been sure that he wasn't going to get married or have kids. However, now he is happily married with one kid – which proves that anything could happen when the right one comes along. Large age gaps, who? 
8. Bong Qiu Qiu (35) and Joshua Tan (50) – 15 years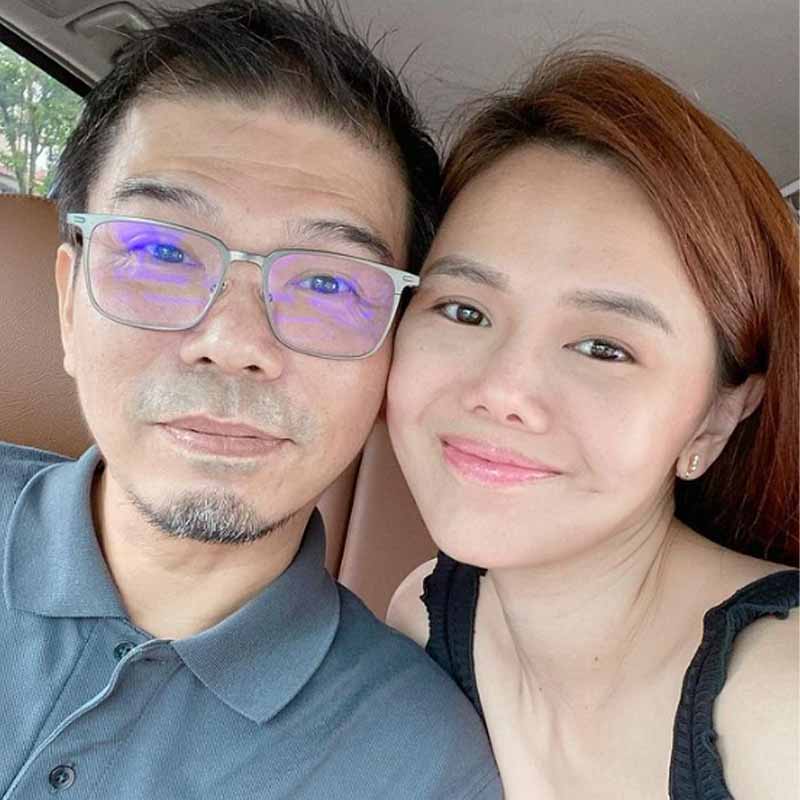 Source
If you've been following Bong Qiu Qiu since her early blogger days, you would know that she's been with her photographer husband, Joshua Tan for about 18 years – dating for 7 years and married for 11 years. Needless to say, they've been together through thick and thin.
When they were married in 2012, Qiu Qiu documented their wedding closely on her blog, which showed her commitment to planning and the happiness she felt on the big day. 
Scroll through Qiu Qiu's IG and you'll instantly realise how dedicated she still is to her family and three kids. She also supports her husband's home baking business extensively – team work truly makes the dream work.
9. Jayne Tham (33) and Vernon Anthonisz (50) – 17 years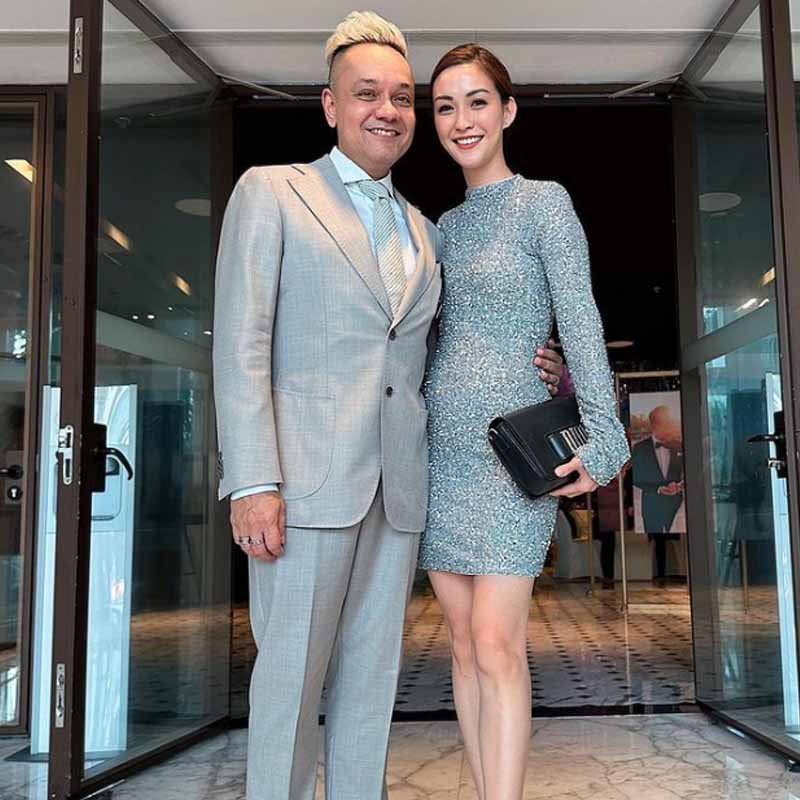 Source
While Jayne and Vernon have the largest age gap of 17 years on this list, their love constantly shines through regardless. Instantly recognisable from his voice on the radio, Vernon is a CLASS 95 DJ, while Jayne is a model and blogger. 
The two first met through a mutual friend on Facebook and must've hit it off – as they got hitched in 2014, before having two boys together, Liam and Niall.
Filled with adorable toothy smiles, fun trips together, and family pictures that'll warm your heart, their Instagram feeds are aww-inducing reminders that true love prevails. 
These Famous Relationships With Large Age Gaps Break Stereotypes & Prove That Love Is For All Ages
Some people tend to frown upon relationships with large age gaps due to preconceived stigmas, but these Singaporean relationships are living proof that age shouldn't be an issue. After all, every relationship takes work and effort, and if you keep your mind and heart open, love knows no boundaries. 
 Also read: 
16 Celebrity Couples In Singapore That Will Make You Believe That True Love Exists After All