Crescent Moon Lamp
As a kid, watching movies like Shrek and Kung Fu Panda featuring the Dreamworks' logo of the kid sitting on the moon always made me wonder how it would feel like. If you share the same sentiments as I did, Italian homeware brand Seletti is here to make your childhood dream into a reality. With their unique crescent moon lamp that doubles as a lounge chair, now you can comfortably pretend you're in a sky full of stars.
The design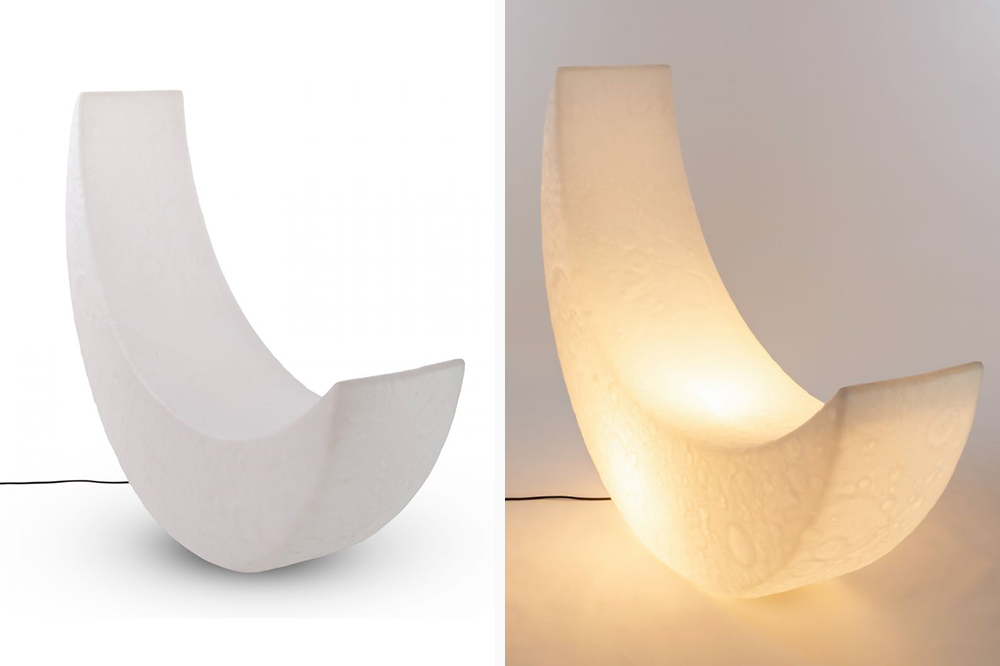 At first glance, the moon lamp looks just like a large crescent-shaped sculpture that could possibly be in a marble museum. After switching on the lamp, a light yellow glow reveals the ridges and bumps across the surface, similar to the craters on the moon.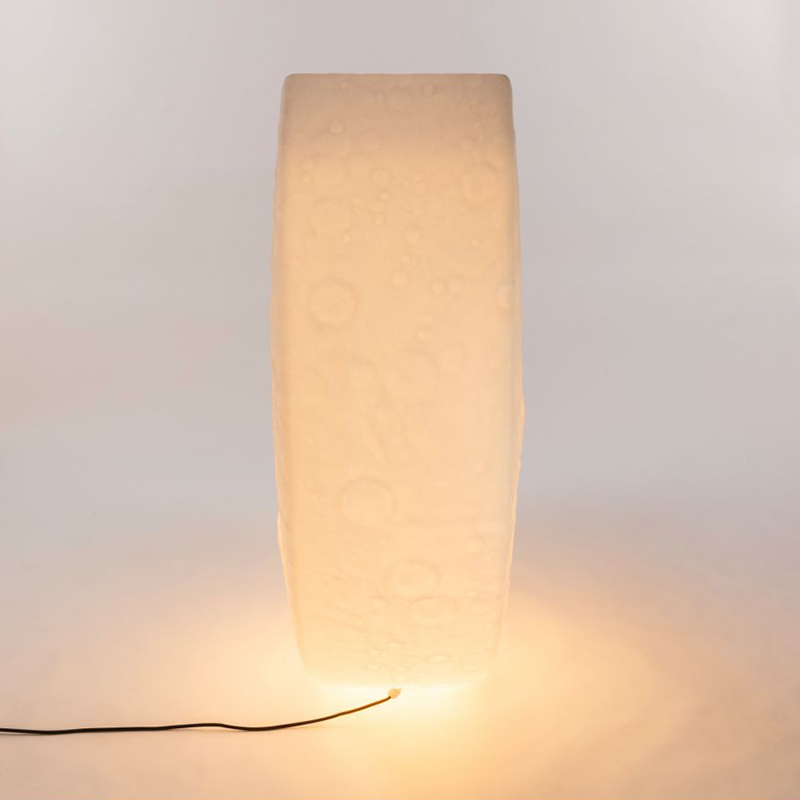 An electric plug is attached to the base of the lamp, so you don't have to worry about tripping over any overhanging wires at home. The light radiates from the bottom of the lamp, resulting in an even ombré glow throughout.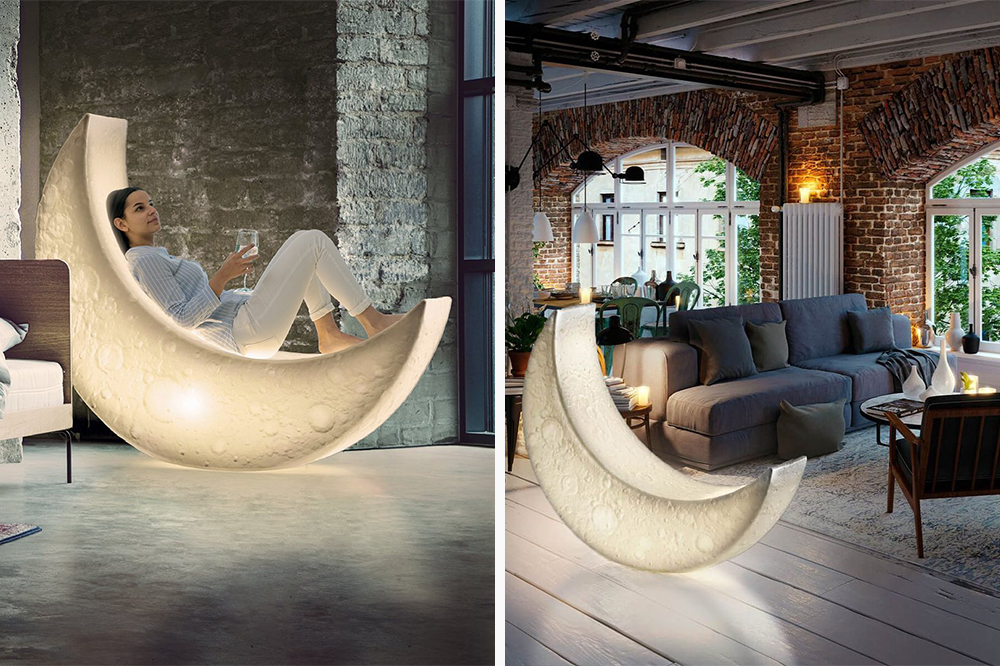 Taking photos of the moon in the sky never seems to do its beauty enough justice. As we're always in awe of its beauty, now you can have your personal moon to admire at home. Use it as a night lamp in your living room or comfortably curl up on it with your favourite book to unwind after a long day.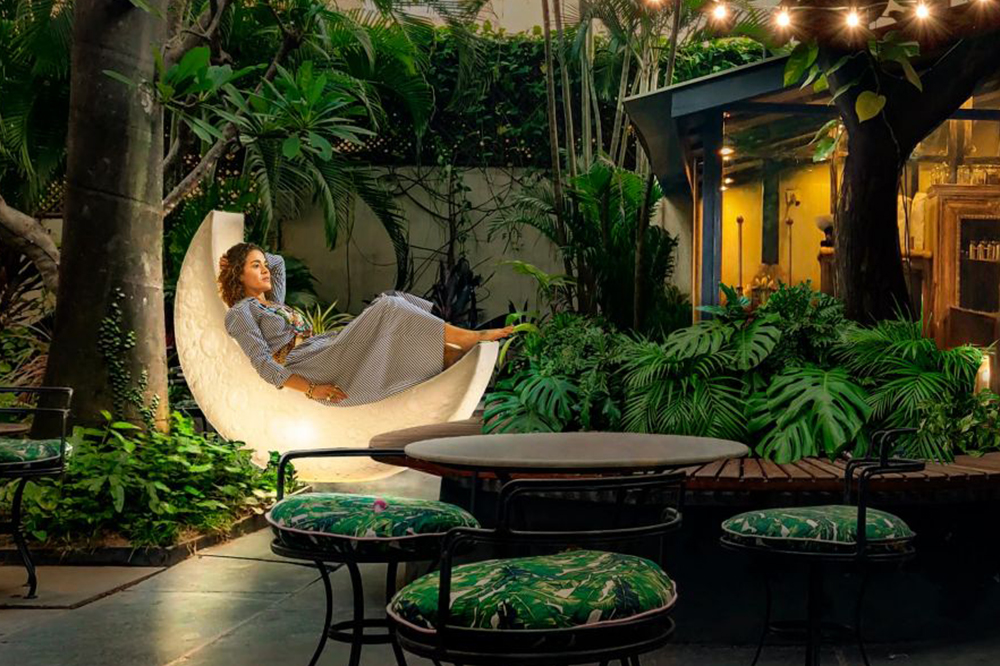 The crescent moon lamp is also light and durable, so you can take it out to your balcony to gaze at the stars while you sit on your moon chair. This is the closest we'll ever feel to floating in space amongst the solar system.
Also read:
These LINE FRIENDS Mosquito Lamps Will Chase Away Dengue In The Cutest Way Possible 
More lamp designs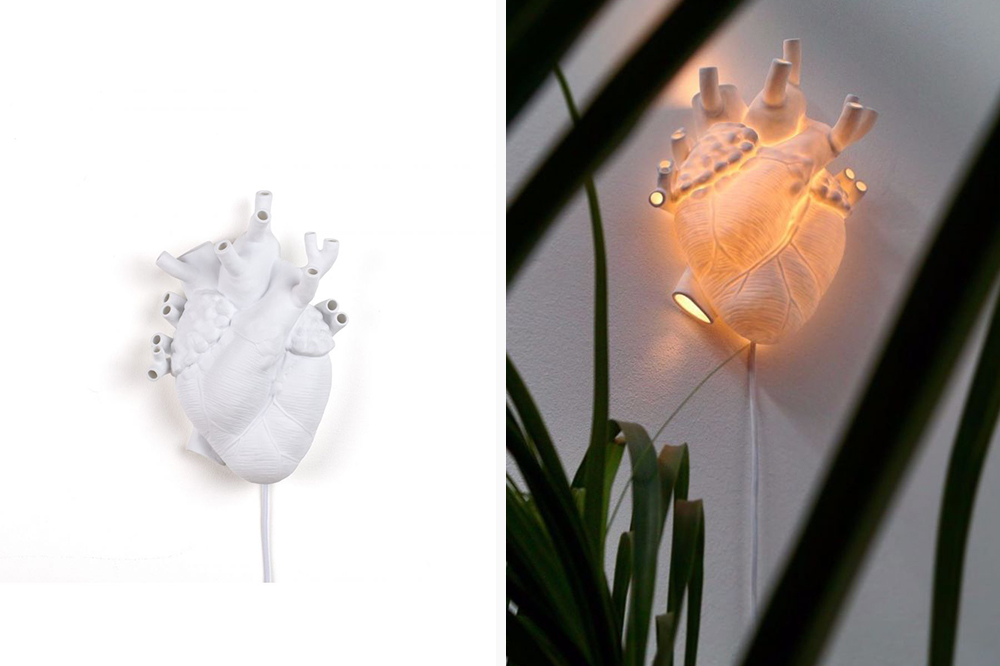 While the crescent moon lamp remains a unique furniture item, Seletti also offers more peculiar lamps on their website. For those who are into minimalistic home decor and creative art, the realistic heart lamp covers both of that. Wear your heart on your sleeve — or wall, rather — as you watch the ridges and veins of each heart chamber light up as you turn it on.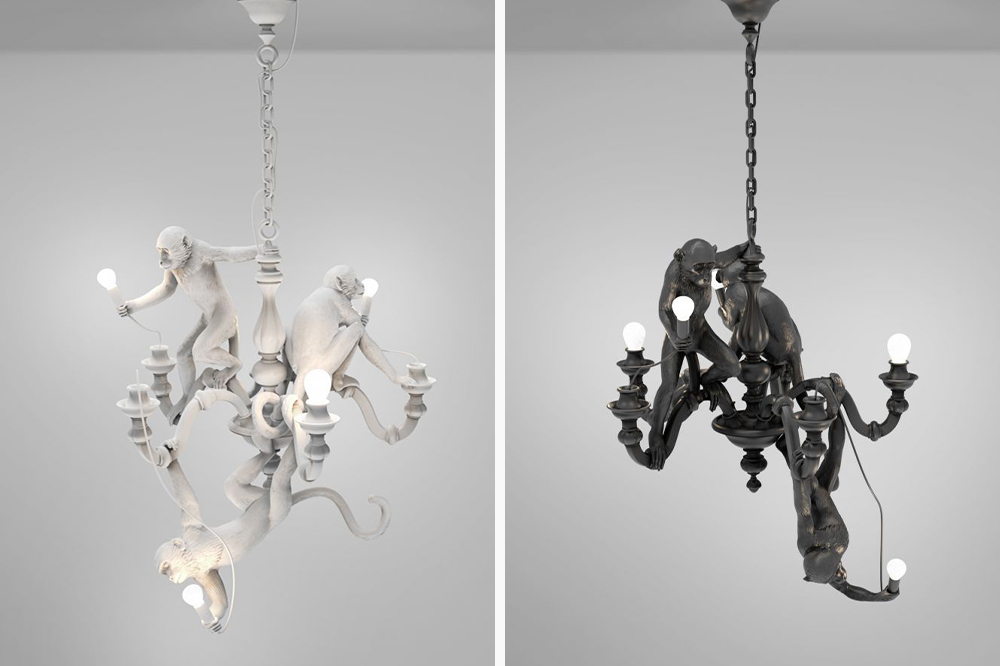 If you're feeling cheeky rather than romantic, Seletti also has monkey chandeliers in white and black colours. Three monkey sculptures are seen to be holding onto lightbulbs as they dangle from your ceiling, giving off a mysterious and fun vibe to your living room decor.
This Crescent Moon Lamp Is Functional & Chio To Level Up Your Home Decor
As of now, the crescent moon lamp is sold out on Seletti's website due to its popularity. Although Seletti does not directly ship its products to Singapore, you can stay tuned to other websites such as Farfetch and Ubuy which ship them here. Hopefully, the crescent moon lamp will be restocked soon, so that we can add a dreamy night glow to our homes. 
In the meantime, if you're looking for more adorable lamps for your bedroom, check out these BT21 sensor mood lamps to accompany your bedtime.
Cover: Source
Also read:
These BT21 Night Lights Have Motion Sensors To Easily Leave Them "On" And Accompany You At Night