BT21 Sensor Mood Lamp Night Lights 
Coming off the news of BTS pop-ups planned all over Asia, ARMYs are about to get even more excited. LINE FRIENDS has just released the BT21 Sensor Mood Lamp night light collection. If evenings during Phase 2 HA have got you feeling lonely, these BT21 Sensor Mood Lamps will light up your room like "Dynamite" and accompany you through the night. 
The night light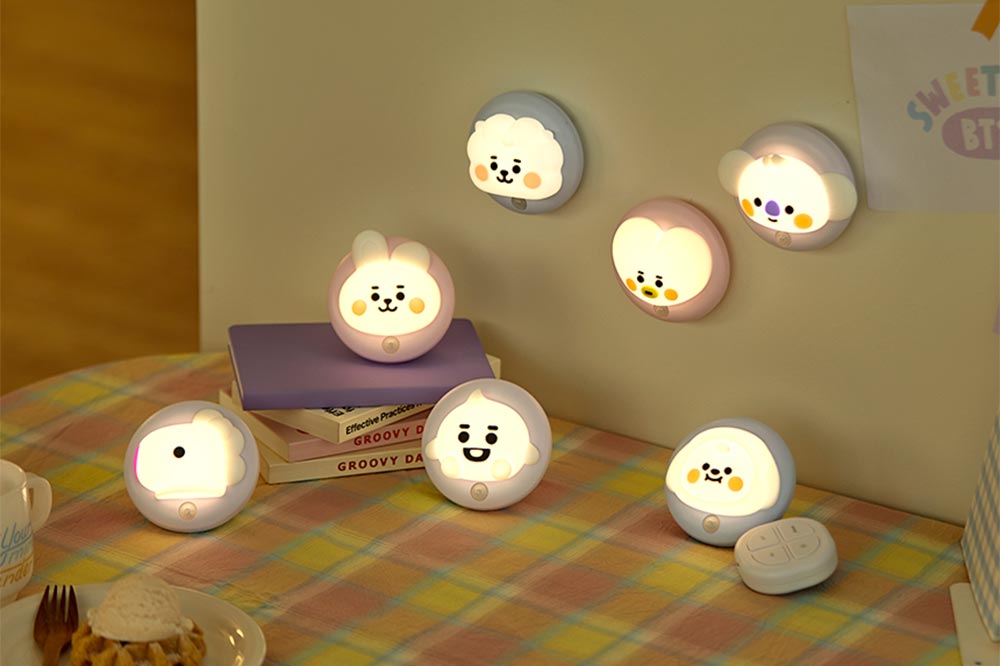 We were first alerted about the collection by retailer Sesameshop Korea. Apart from lifestyle accessories, the shop also stocks Korean-style apparel, bags and shoes. 
Seven BT21 characters are represented, from the adorable Prince TATA to the fun-loving Cooky. You can rep your bias no matter who they are.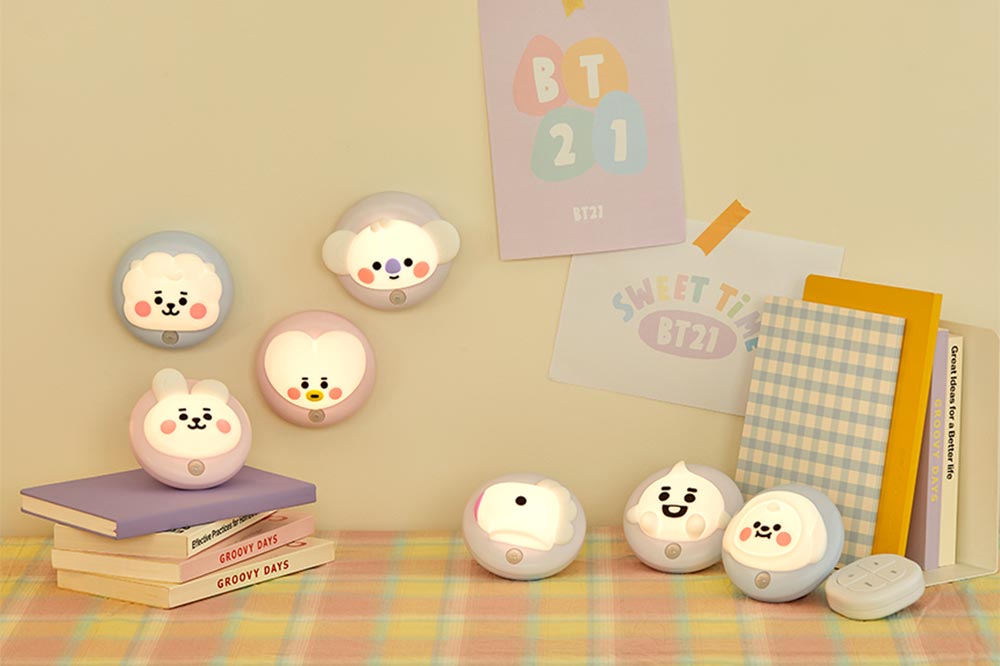 All 7 BT21 Sensor Mood Lamps follow the same design scheme – a figure of the different character faces as the lamp, placed on a pastel blue, pink or purple housing.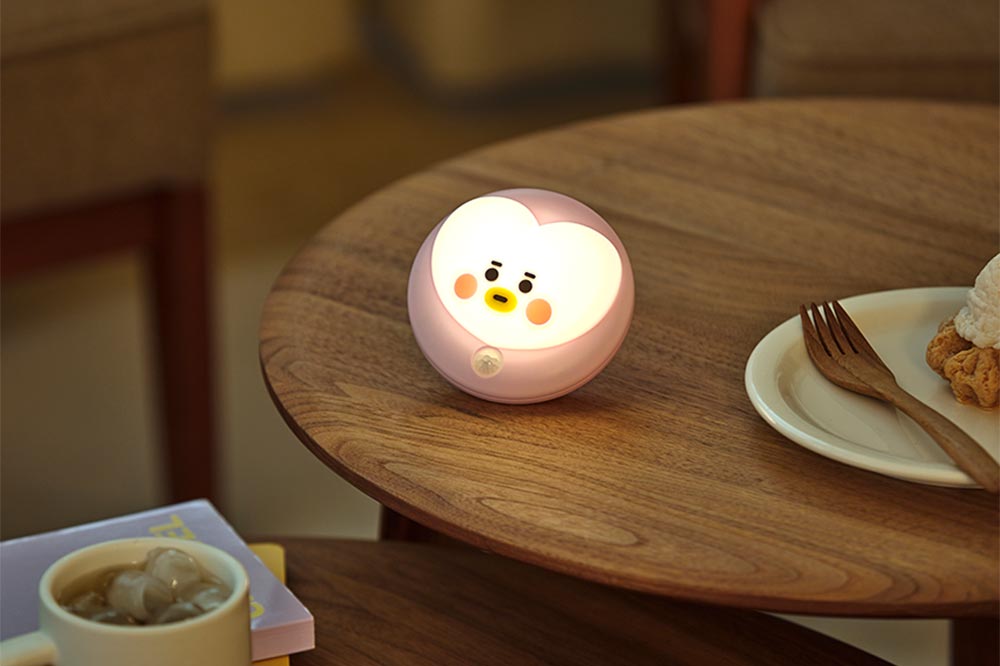 Simple and compact, you can easily bring the night lights around, providing cosy vibes wherever you go. 
Also read:
This BTS ARMY's Pastel HDB Flat Looks Like A Part Of The Dynamite Music Video Set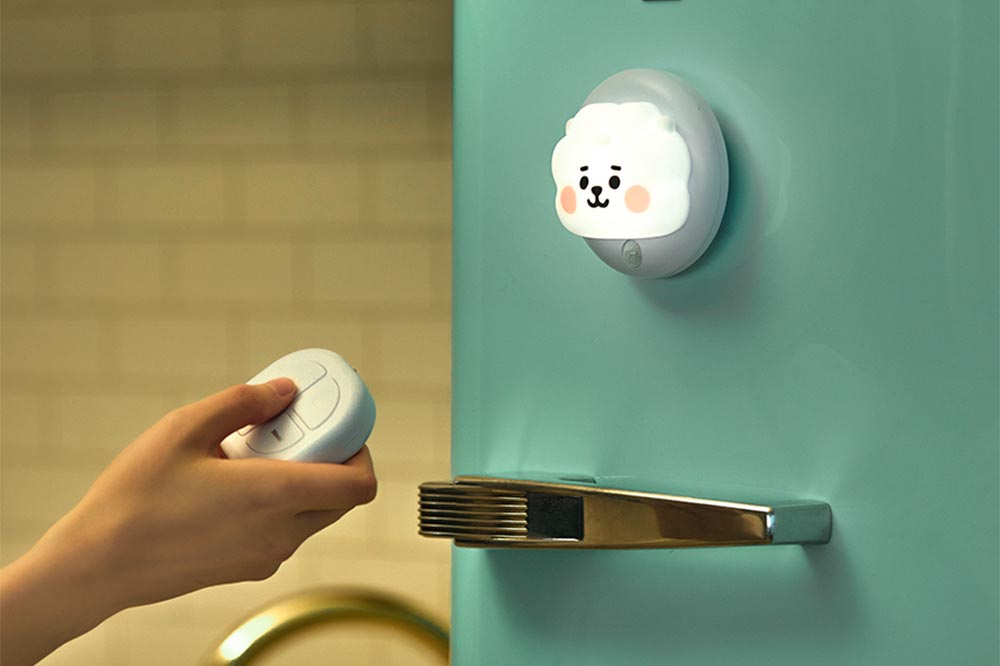 Each night light comes packaged with a remote, which the lamps can detect from up to 2M away. You won't have to deal with the pain of losing your comfy spot on the couch to turn on or adjust the light. 
Using the remote, you can toggle between 3 different light intensities and set a 30-minute timer for the lamp as well.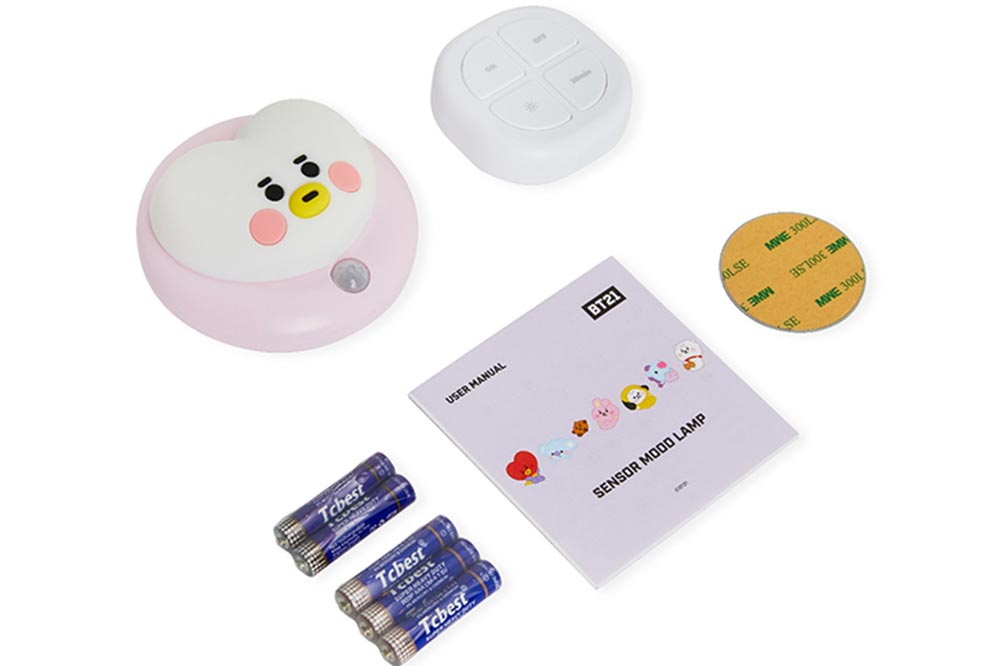 Also included in the packaging is a circular magnetic sticker so you can conveniently stick the BT21 Sensor Mood Lamps to any wall or surface. And, 5 AAA batteries are provided as well so you won't have to make a special trip just to purchase them. Plus point? The night lights don't use the rare circular batteries that are a lot harder to find nowadays.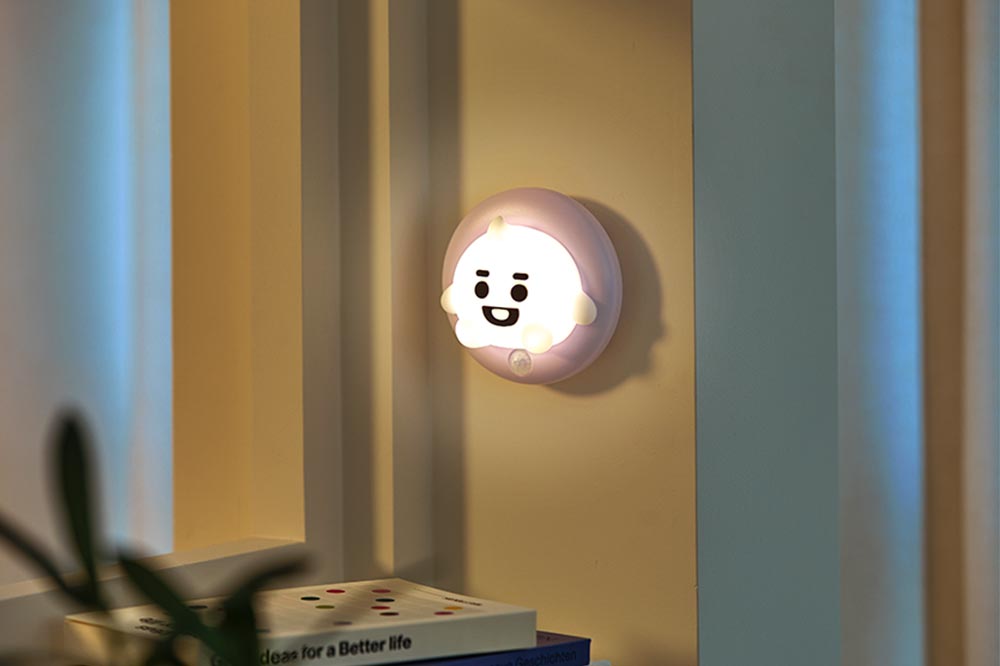 The feature that takes the cake would be the motion sensors. According to LINE FRIENDS, if no movement is detected for 25 seconds, the night lights will turn off automatically so you don't  have to worry about it running through the night.
The BT21 Sensor Mood Lamp Night Lights Will Be Your Favourite Roommates
With its range of features and kawaii appearance, these BT21 Sensor Mood Lamp night lights are perfect to set the ideal pre-bedtime relaxing mood. You can now cop the BT21 Sensor Mood Lamps from the LINE FRIENDS Collection online store. Luckily for us ARMYs, the site offers shipping to Singapore. Each night light retails for US$26 (~S$34.44).
Make sure to gather your pals to buy the BT21 Sensor Mood Lamps too as you can enjoy 20% off when you purchase $70 worth of BT21 electronics. 
All images courtesy of LINE FRIENDS. 
Also read: 
New BTS Pop-Up To Open At Funan From 28 May 2021, ARMYs Can Get Butter-ed Up For New Merch