Balenciaga x Crocs Stilettos And Rainboots
Lately, Crocs has become somewhat of a "meme" shoe – a statement piece for hypebeast and celebrities alike.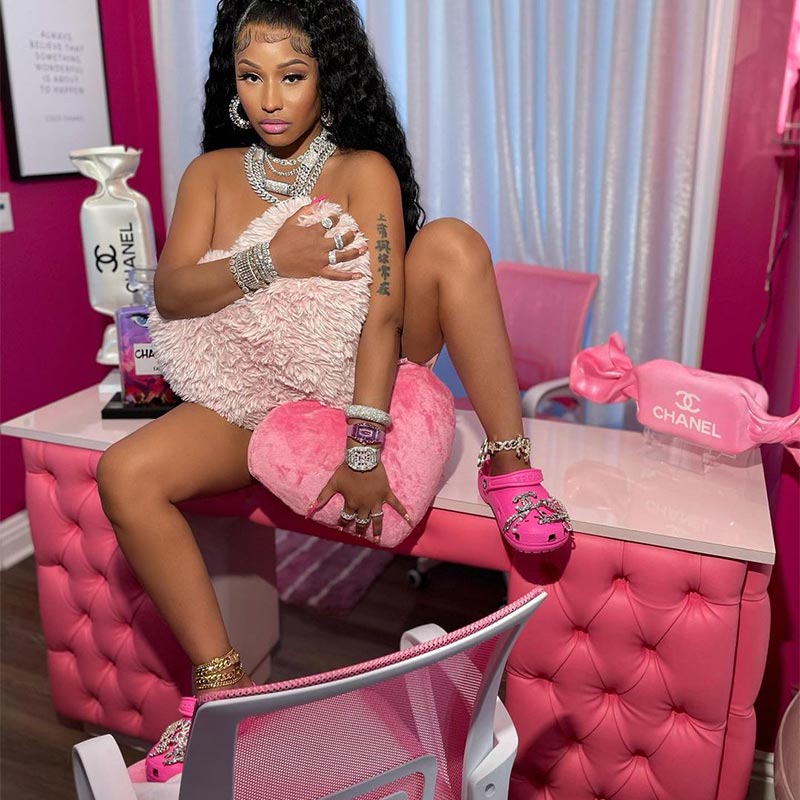 Last month, rapper Nicki Minaj sparked a crocs frenzy after posting herself wearing blinged-up pink clogs on Instagram, even causing the retailer's site to crash. Recently, American DJ-producer Diplo also dropped his collaboration with the brand bathed in tie-dye prints and glow-in-the-dark Jibbitz. 
It seems like the Crocs craziness is not stopping anytime soon. Luxury fashion house Balenciaga has teamed up with Crocs for their Spring '22 collection, making this the second time the brands have collaborated. Here's a look at the Balenciaga Crocs 2.0 in all of their meme-worthy glory.
Balenciaga Crocs Stilettos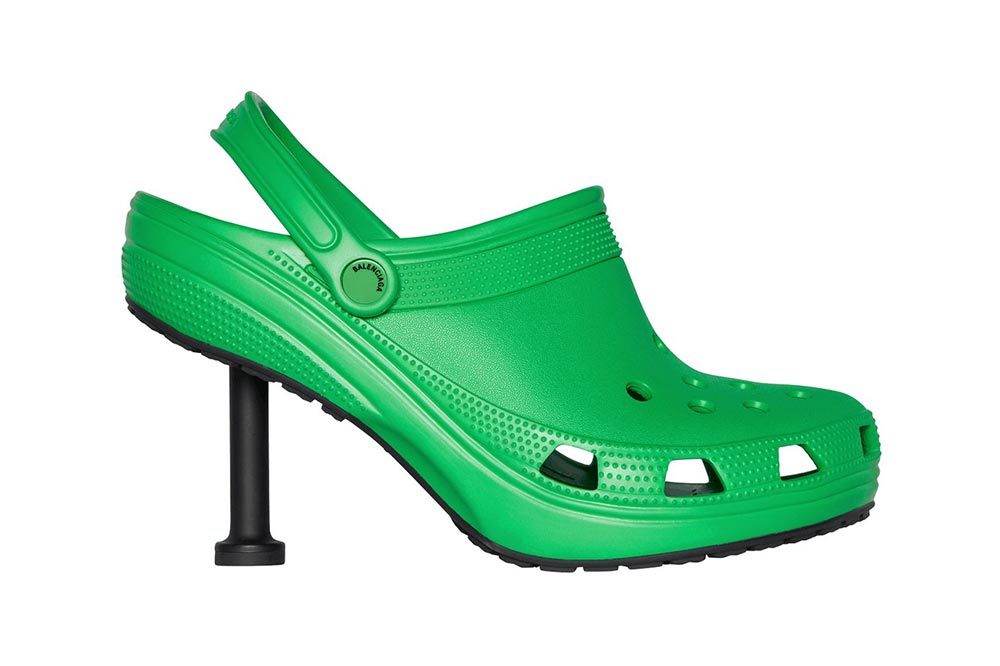 Image courtesy of Balenciaga
To say that these Balenciaga Crocs are unusual is an understatement. We don't think anyone has ever looked at a pair of clogs and said: "hey I need those with heels", but here we are. 
While their use is not apparent, stilettos can be associated with being a bit provocative, so perhaps heeled-crocs will become the new sexy.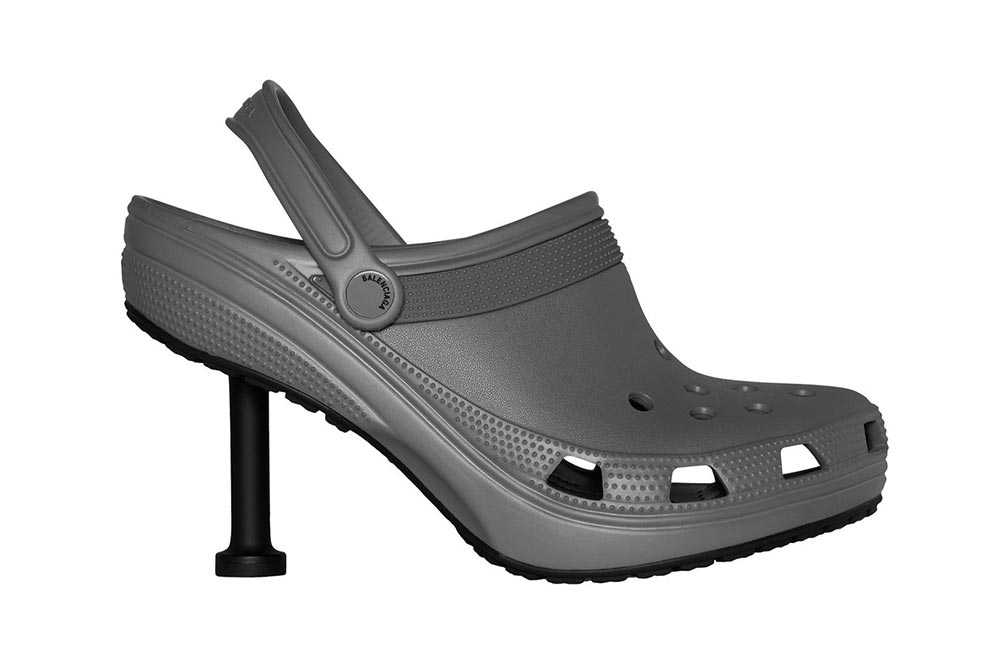 Image courtesy of Balenciaga
And, who knows? These Balenciaga Crocs might be the comfiest heels you've ever worn. After all, weren't we all rocking these clogs for their comfort and convenience back in the day?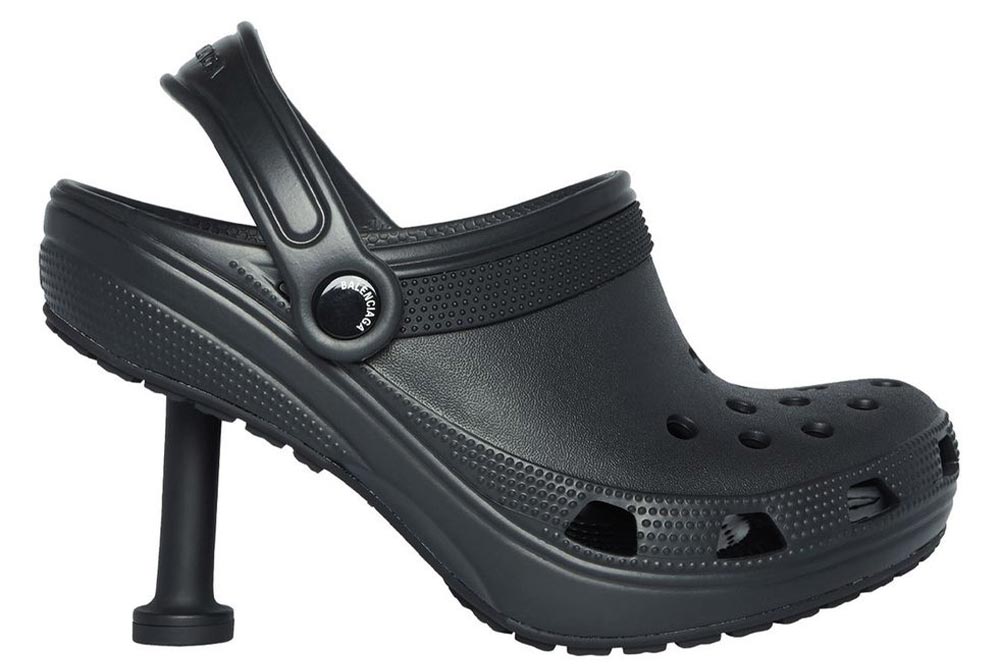 Image courtesy of Balenciaga
Balenciaga unveiled the Crocs stilettos in 3 colourways: Black, Grey and Green. If you really think about it, any other loud colour like Nicki Minaj's hot pink or Diplo's tie-dye would equally break the internet. 
Also read: 
These Balenciaga Handbags Are Shaped Just Like Sneakers, They're A Shoe-In To Level Up Your Hypebae Style
Crocs rainboots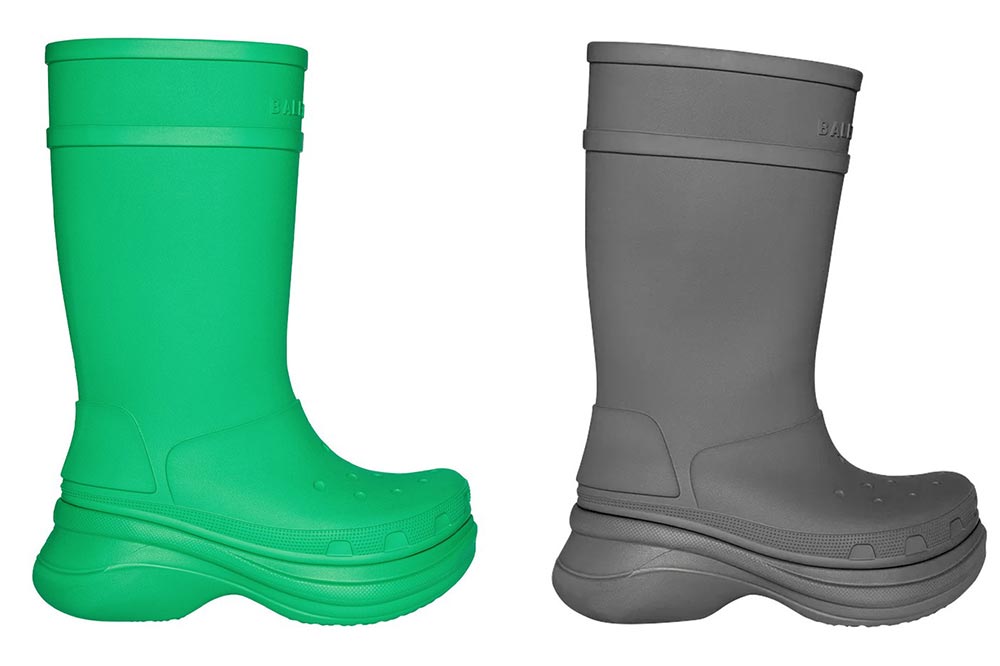 Images courtesy of Balenciaga 
The luxury fashion brand also showcased their Crocs rainboots, a calf-high version of their Classic Clogs that retains all its rubbery goodness.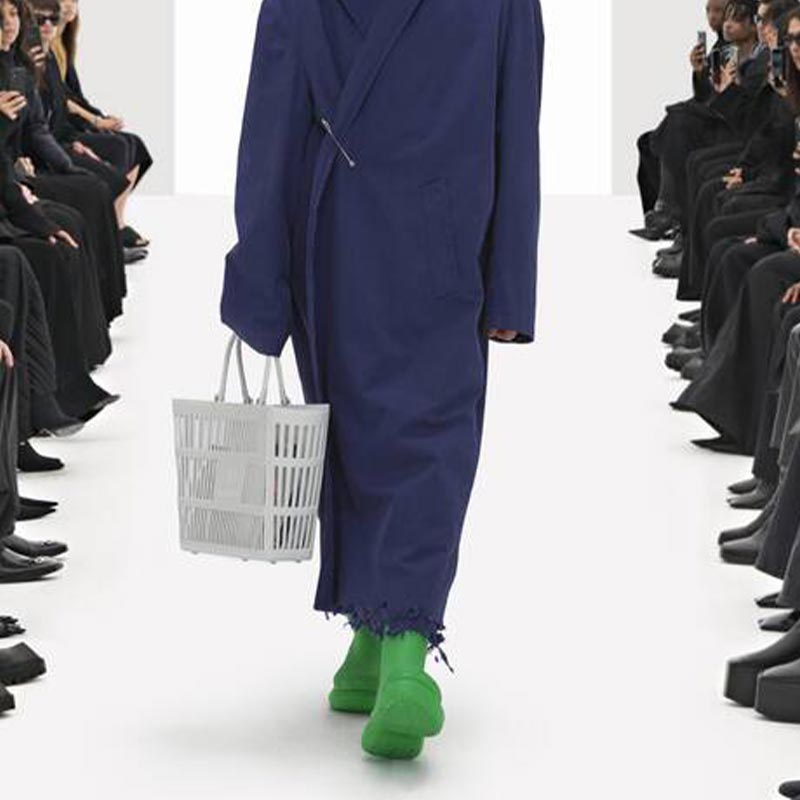 Image courtesy of Balenciaga
These kicks are faithful to the structure of typical rainboots but boast Crocs' signature perforated silhouette on the front.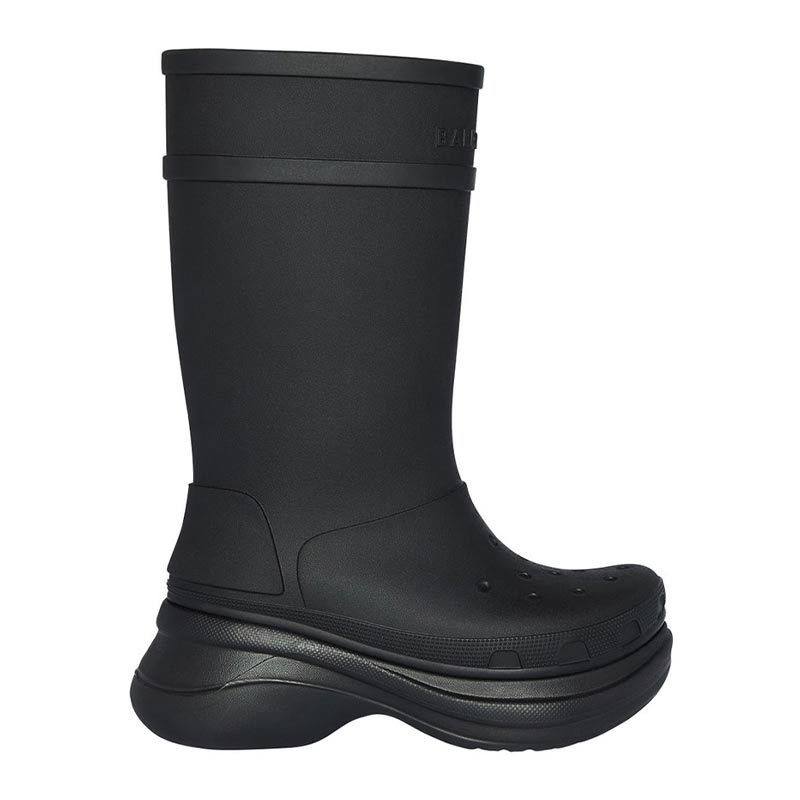 Image courtesy of Balenciaga
The rainboots come in the same 3 colourways as the stilettos: green, black and grey. 
Previous Balenciaga Crocs collaboration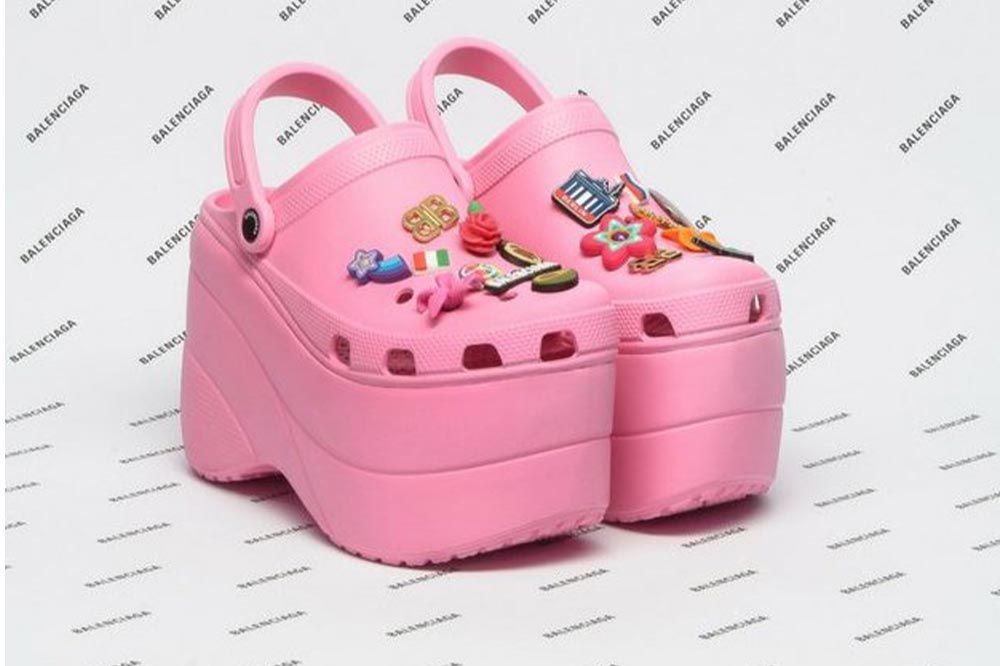 It's worth nothing that this isn't the first collaboration between the 2 brands. Back in 2017, they teamed up to release platform clogs decked out with Jibbitz charms. When they were unveiled on the runway, it basically shocked the internet, making for some good marketing.
Internet reaction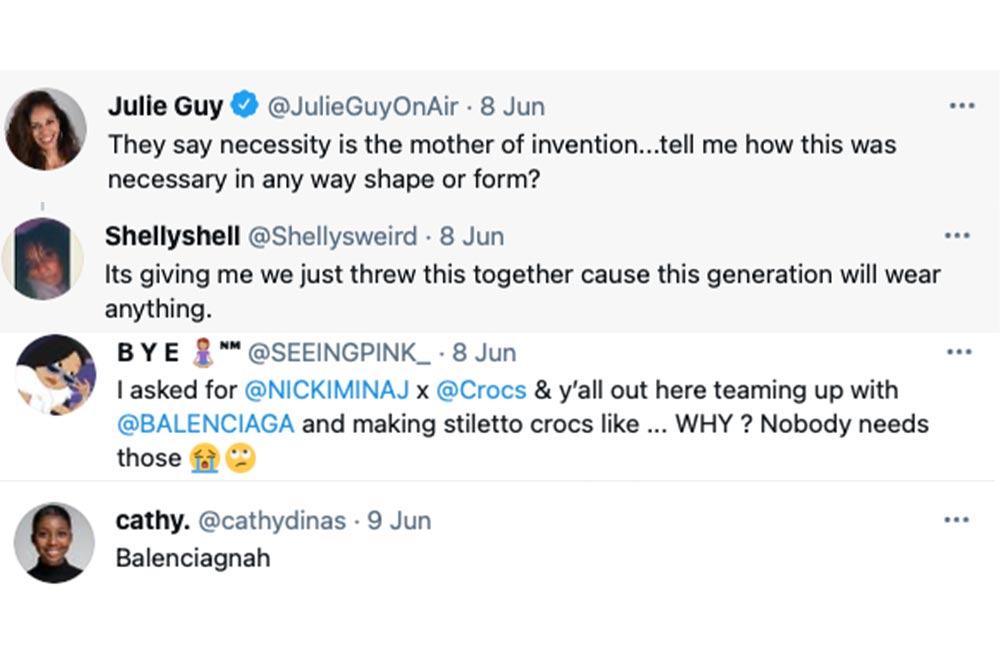 Source, source, source, source
Naturally, when news of Balenciaga Crocs 2.0 hit our news feeds, the internet was divided. Some were dumbfounded, confused as to why the 2 brands would come up with the idea.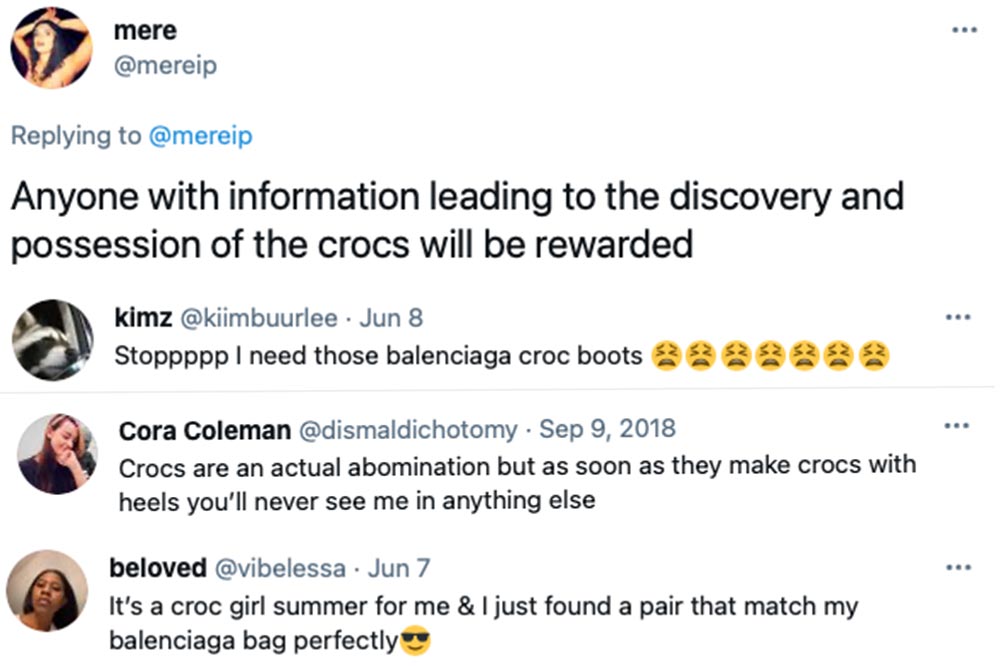 Source, source, source, source
On the other hand, it was love at first sight for some netizens. Whether they like it ironically or not, we're not really sure.
You Will Either Love Or Hate Balenciaga Crocs 2.0 
Although there is a lot of buzz surrounding Balenciaga Crocs 2.0 on the internet right now, not much is known about the actual release details of the footwear. There is speculation that the kicks will cost around US$850 (~S$1,125) per pair, the price of the platform clogs. Whether you love them or hate them, Crocs is likely going to continue to make headlines with their pieces and current momentum. . 
Cover: Images courtesy of Balenciaga 
Also read: 
Crocs Teams Up With Diplo For A Collection That Features Tie-Dye Prints & Glow-In-The-Dark Mushrooms