Curly Hair Products In Singapore
Most hair products you find in stores locally don't particularly cater to curl care – so those with natural curls tend to get faced with a roadblock. As someone who spent years in a love-hate relationship with my naturally curly hair, straightening it always seemed like the best solution. It took too much time to get my curls in order and make sure "lion" wasn't the final look whenever I was getting ready. 
However, there are plenty of better solutions that allow you to embrace your hair's natural texture and keep your curls looking luscious at the same time. Here's a list of products like curl creams and shampoos you can get in Singapore that'll make you fall in love with your locks – from one curly-haired girly to another.  
Curl creams
1. Shea Moisture Curl Enhancing Smoothie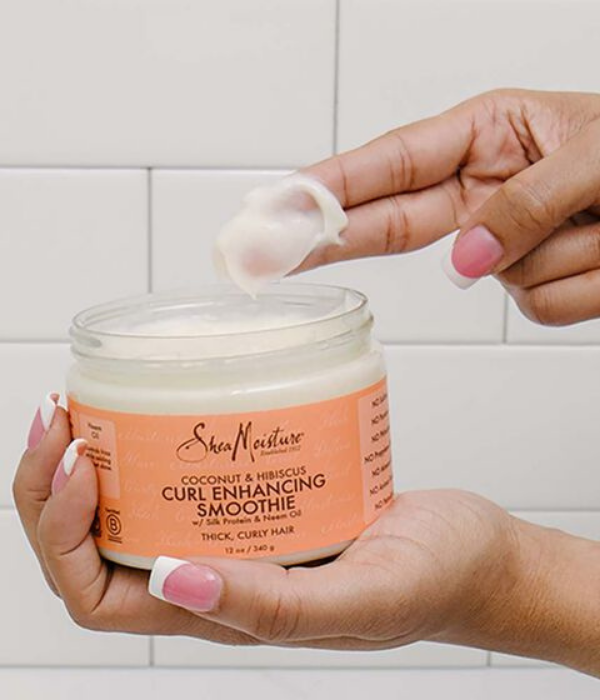 Source 
If you're unfamiliar with curl cream, it's a product that helps to hold and define your curls while reducing frizz, which is particularly appealing considering Singapore's ever-so-humid weather. Shea Moisture's curl enhancing smoothie is one curl cream that you can consider, especially if you have thicker, more textured hair. 
The cream is packed with natural ingredients like flaxseed, shea butter and coconut oil, which helps to keep your hair hydrated while replenishing its natural oils. Aside from its amazing tropical, beachy scent, it also holds your curls tight without weighing them down, so they remain nice and bouncy throughout the day. 
And, just a little product goes a long way, so 1 bottle should last you a couple of months, depending on your hair length. 
Price: $22.50
Shipping: $1.49
Get it from: Shopee
2. Cantu Coconut Curling Cream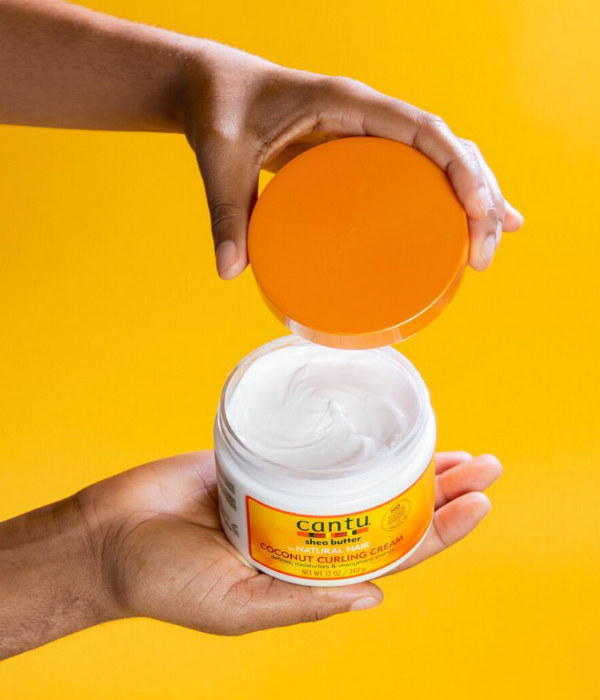 Source
Cantu is my personal go-to in terms of curling cream. While it holds your curls tightly, it also leaves your hair feeling soft and shiny instead of crisp. Similar to the previous product, it contains shea butter but isn't as oily, which is important if you have a naturally oily scalp or are acne-prone.
Additionally, it's one of the more affordable curl cream options and has a light scent that keeps your hair smelling fresh and clean. The cream works best when applied on wet or damp hair, followed by some light scrunching to bring out those curls. You can also touch up day 2 hair by using the cream to hold down stray hair or frizz without making your hair look too stiff. 
Price: $16.50
Shipping: $1.49
Get it from: Shopee
3. Noughty Taming Cream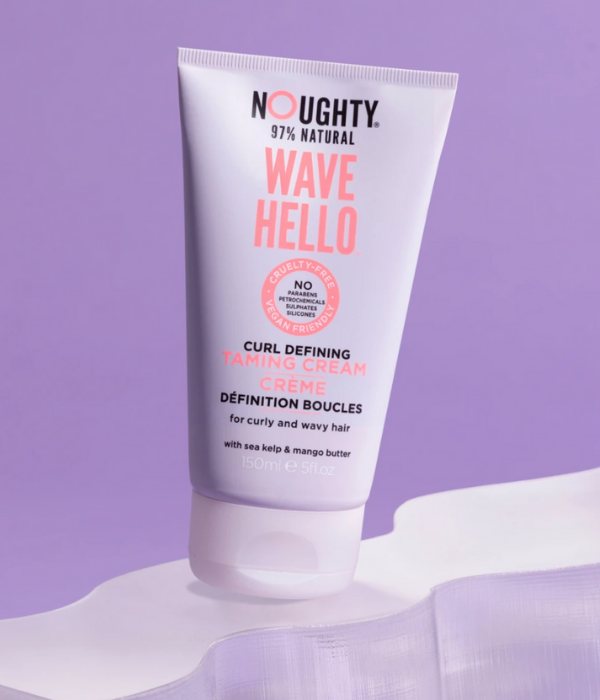 Source
This is one of the more heavy-duty curl creams which is great if you have frizzy or more textured hair. The cream holds your curls tightly, leaving a slight crunch, but you can always use less product if you want a looser hold. Its more natural formula also makes it a great product for those who want to stay away from harsh chemicals that may dry up or damage your hair. 
The cream also contains ingredients like sea kelp and mango butter which provide your hair with vitamins and nourishment. While you can use the cream on wavy hair, it works best with tighter curls in the 3 to 4 texture range. 
Price: $10.86
Shipping: $5.49
Get it from: iHerb
4. Marc Anthony Strictly Curls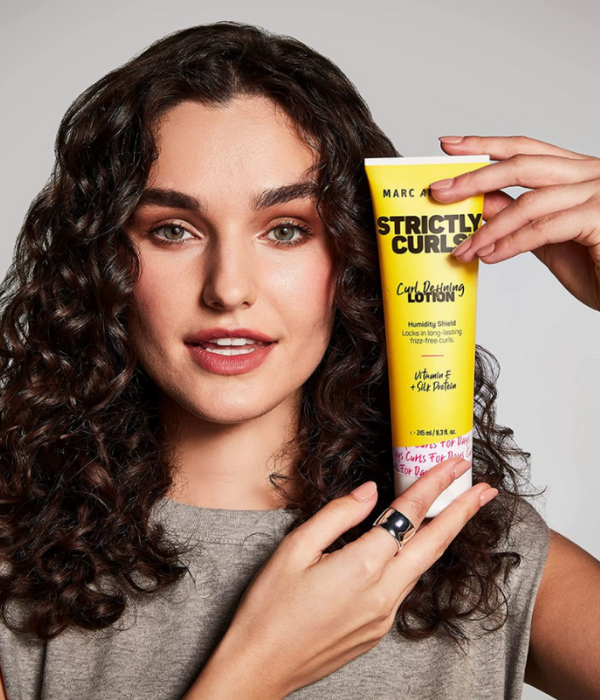 Source
Marc Anthony's curl cream has a more liquid-like consistency compared to the other creams on this list. That being said, it's a lighter curl cream and holds curls more loosely, which is perfect if you're the type of person who likes to switch up your hairstyle constantly about the day. 
One thing that I personally like about it is its light lemony scent which stays in your hair – it's refreshing without being overwhelming. This cream is also a good option if you want to adjust the curls that frame your face and restore their bounce or shape, even after your hair is fully dry. 
Price: $18.90
Shipping: Calculated in cart
Get it from: Marc Anthony 
5. Morroncanoil Intense Hair Curl Cream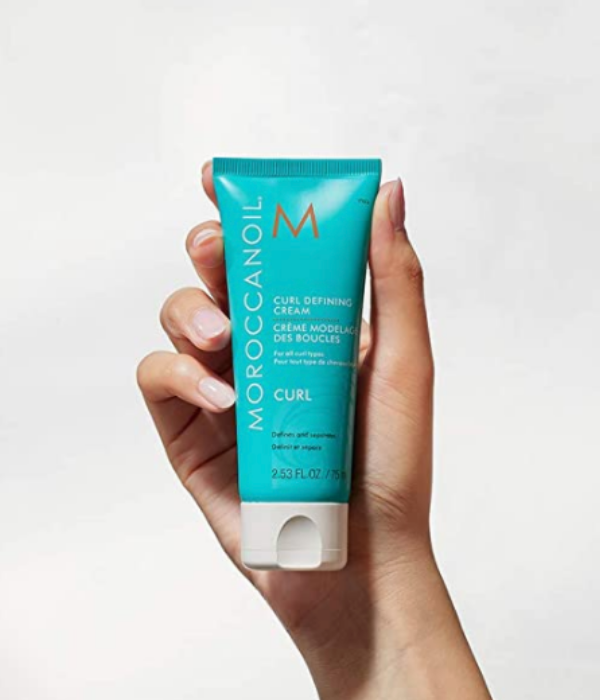 Source
Thick is just one way to describe this cream, which works best when applied after you've washed your hair. You only need to apply a small amount to your locks, then scrunch and hair dry your curls using a diffuser for that extra bounce. 
While it has a strong hold, it keeps your hair's natural curl pattern and leaves a floral, spicy amber scent. However, this is another cream that I would not recommend if you have an oily scalp or acne-prone skin. Nevertheless, it's still a good cream to keep your coils nice and tight.  
Price: $20
Shipping: $6
Get it from: Sephora 
6. Pacifica Curl Defining Cream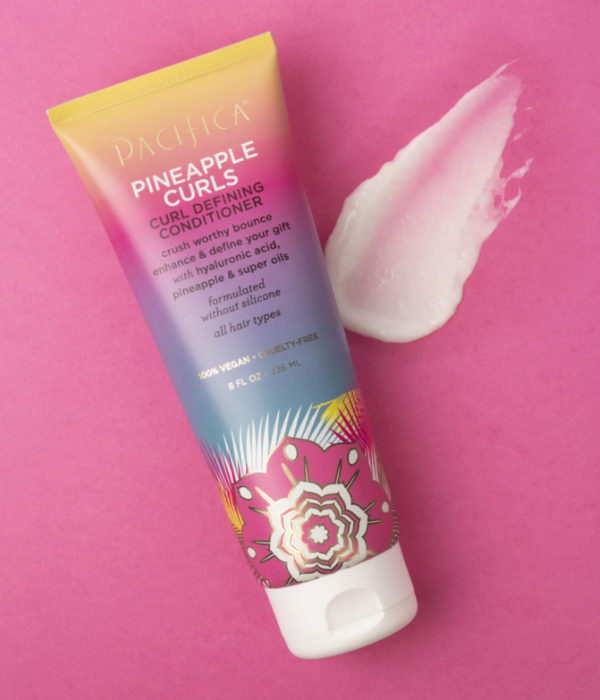 Source
Care for a Pina Colada? That is exactly what Pacifica's curl cream smells like – a mix of coconut and pineapple. The coconut oil and hyaluronic acid in the formula reduce frizz and moisturises your hair, leaving it softer and less prone to getting tangled up. 
With a creamy consistency,  it's easy to apply and doesn't clump up or leave areas of your hair stiffer than others. This cream can also be used to give your hair more texture if your curls have gone flat or out of shape. 
Price: $13.57
Shipping: $5.49
Get it from: iHerb 
Hair Gels 
7. TRESemmé Flawless Curls Defining Gel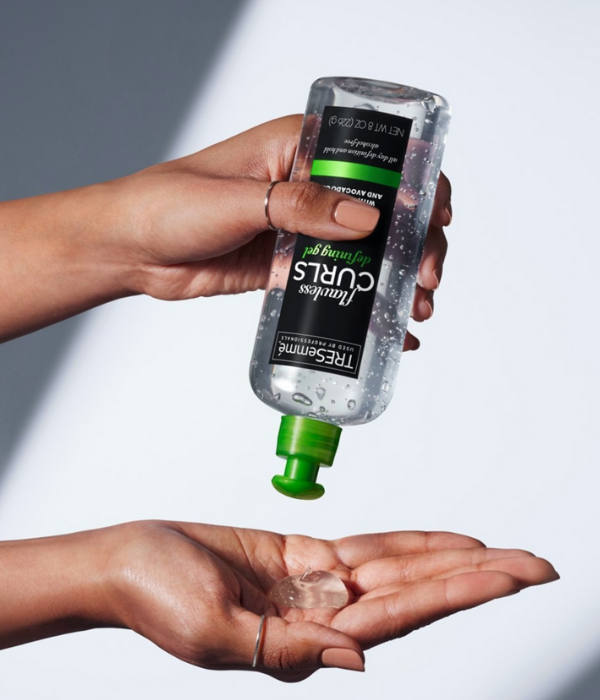 Source 
Clear hair gels serve as an alternative to curl cream and can be used to style your hair into different looks. This TRESemmé Defining Gel contains both coconut and avocado oil which are great for restoring your hair's health and making every lock extra luscious. 
The gel works best when applied on wet hair to give your curls a light hold with a thin cast around them when fully dried. If you don't like the cast, you can easily scrunch it out of your hair to make your curls a little softer and less rigid. Alternatively, it helps to reshape and define curls that may have lost their coil or have become frizzy.  
Price: $9.48
Shipping: $5.49
Get it from: iHerb
8. L'Oréal Studio Pure Wet Gel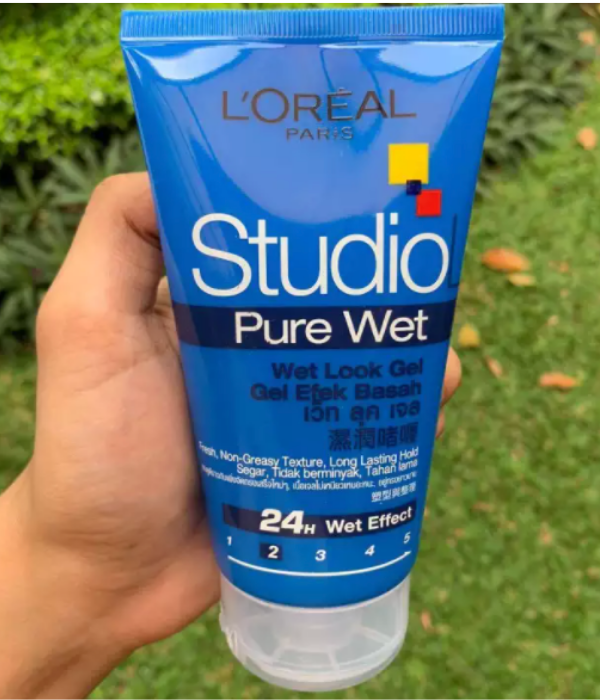 Source 
While this hair gel isn't necessarily for curly hair, it leaves a wet-look finish and has a lighter hold on your locks. So if you're going for a bun or any other fancy hairstyle, you can use it to hold stray hair and frizz in place without making the look appear too stiff.  
I personally use it to redefine hair curls or hold face-framing strands so they don't kink out of shape. TBH, its musky sweet scent adds to the appeal as it leaves your hair smelling amazing for hours on end. 
Price: $11.90
Shipping: $8
Get it from: Watsons
Also read:
5 Updo Hairstyles Perfect For The Humid Season & How To Keep Them In Place
9. Miss Jessie's Jelly Soft Curls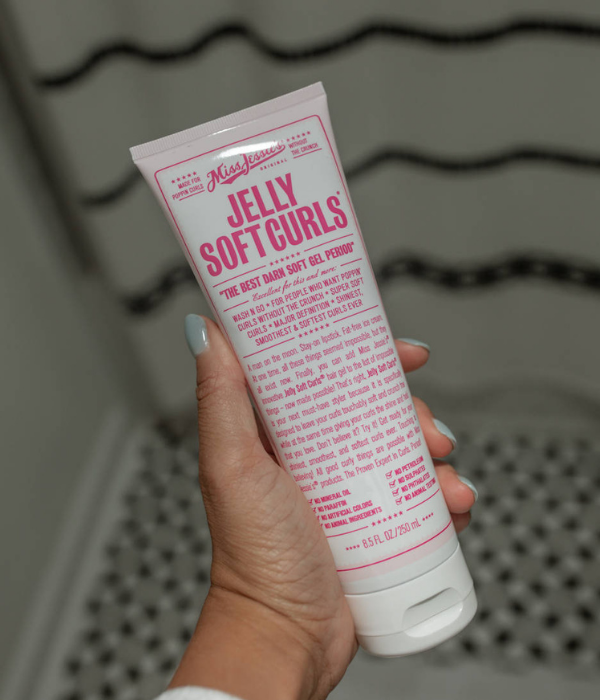 Source 
Miss Jessie's Jelly Soft Curls is a cream-based gel that has a soft to medium hold. When used for curls, it helps to hold and define your natural hair without leaving it hard or crunchy. Along with a calming frizz, it adds a shine without weighing down your locks. 
This gel is suited for even the thickest of hair types and works best when applied to damp hair. However, it's purely just a curl defining gel so it doesn't have the same moisturising quality as other products on this list. That being said, it ultimately serves its purpose well which explains its higher price point. 
Price: $54
Shipping: Calculated in cart
Get it from: fruugo
10. Aussie Instant Freeze Gel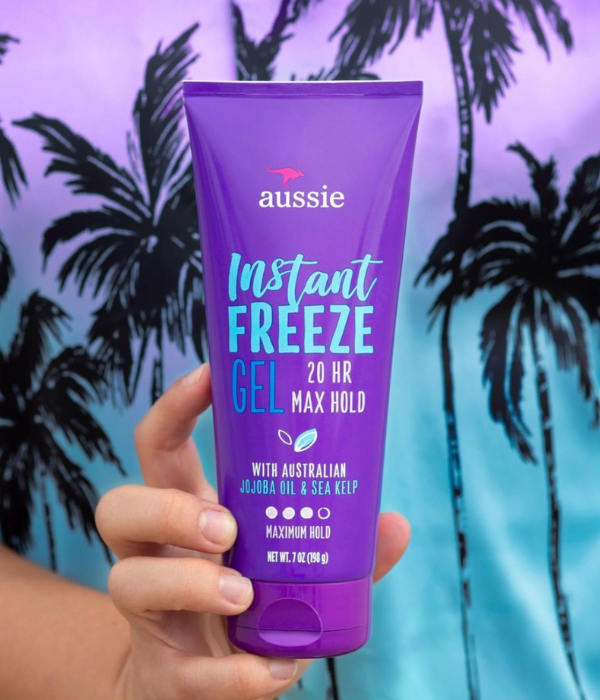 Source
Enriched with ingredients like jojoba oil and sea kelp, this strong hold hair gel helps to make your curls pop and bounce. The term "max hold" might fool you into thinking "rigid" and "stiff", but the gel actually leaves your curls soft and shiny with a slight cast at most.  
The gel also helps to tame frizz and hold flyaways down, which combats the effect that Singapore's humidity often has on textured hair. Aussie's products are also, in general, more affordable so you can keep this as part of your regular styling routine without breaking the bank. 
Price: $6.92
Shipping: $5.49
Get it from: iHerb
Shampoos & conditioners
11. Shea Moisture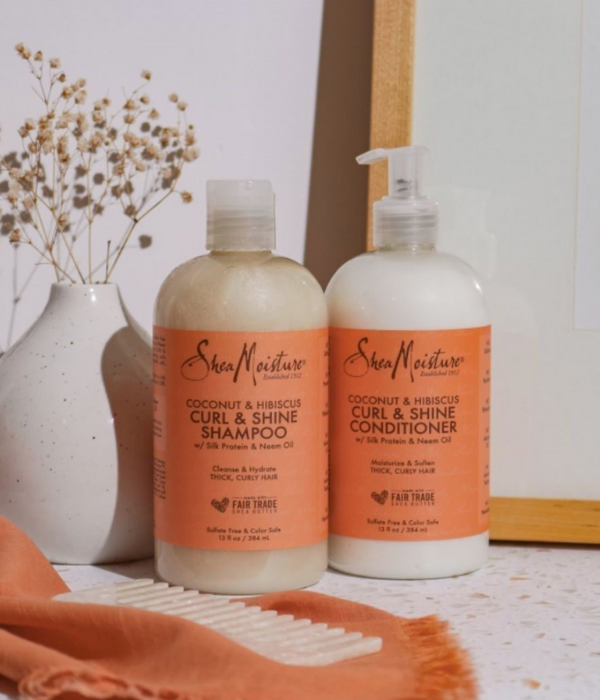 Source 
Similar to their curl cream, Shea Moisture's shampoo and conditioner smell delicious and contain ingredients to help nourish your hair and repair breakage. The shea butter inside also hydrates dry hair which is often the cause of tangles and breakage – this ultimately allows your curls to look more defined and springy. 
The conditioner additionally helps to control frizz and leaves your hair smooth and silky so you can style it more easily after. For even better results, you can pair them with the Shea Moisture curling cream mentioned earlier.
Price: $19.50 each (shampoo & conditioner sold separately)
Shipping: $1.49
Get it from: Shopee
12. Aussie Miracle Curls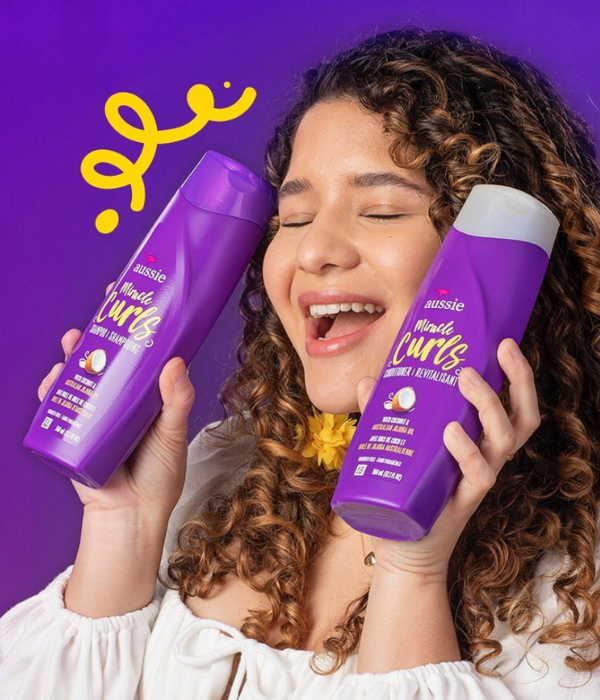 Source
Leaving your hair enveloped in a citrusy-floral, musky scent, Aussie's Miracle Curls shampoo and conditioner work wonders in reducing frizz and moisturising your hair. The coconut and jojoba oil help to nourish your locks and prevent a dry and tangled mess.
The formula also helps to balance your scalp so that it isn't too oily or dry, which is important when you're going to be using other styling products on your hair regularly. They also have similar products for wavy or coily hair which work just as well for the respective natural hair types. 
Price: $15.30 each (shampoo & conditioner sold separately)
Shipping: $1.49
Get it from: Shopee
13. Hask Curl Care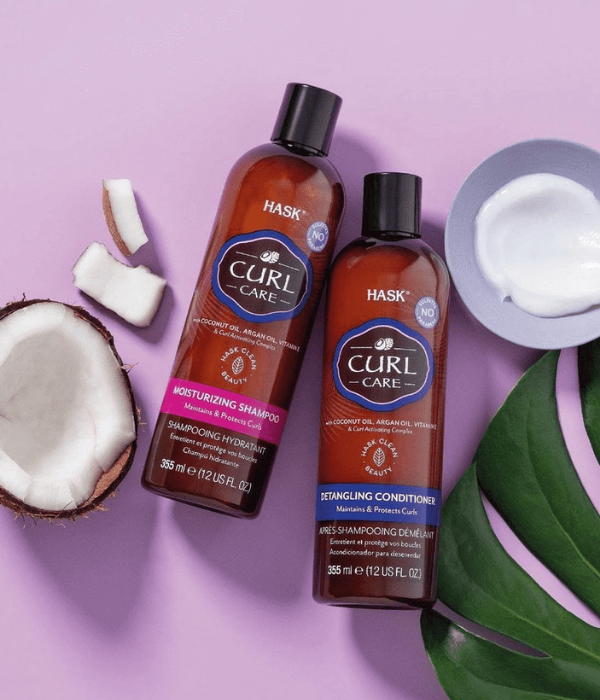 Source
This product is my sister's personal holy grail for her level 3 curls. It leaves your hair extra soft while helping to lessen frizz and keep your curls more defined at the same time. It's also one of the few curl care brands that can be found in stores locally. 
It's a more gentle product that doesn't strip your hair of its natural oils and is packed with argan oil and vitamin E which deeply hydrate your hair. The conditioner also detangles your hair so your curls look flowier after. 
Price: $16.90 each (shampoo & conditioner sold separately)
Shipping: $8
Get it from: Watsons (in stores & online)
14. Noughty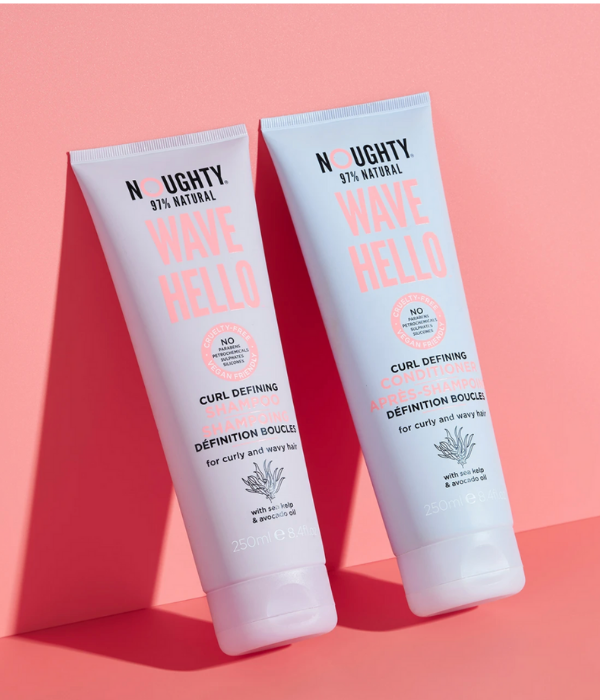 Source
With shea butter and avocado oil as ingredients, Noughty's Wave Hello products help to make your hair appear fuller and your curls more bouncy. Their more natural ingredient list also makes it suitable for those who have a more sensitive scalp. 
The shampoo and conditioner have a pleasant yet subtle scent to keep your hair smelling fresh.  Both products also contain chlorella extract which replenishes your hair protein and minerals for that extra shine. 
Price: $10.86 each (shampoo & conditioner sold separately)
Shipping: $5.49
Get it from: iHerb: Shampoo/Conditioner 
15. Maui Moisture Shea Butter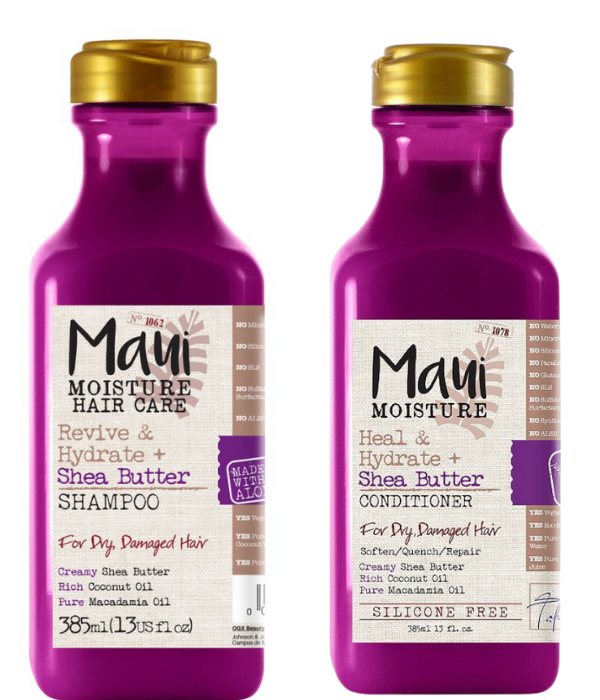 Source 
Maui Moisture has grown to become a well-known name in the curly hair community, for its wide range of curly hair products that cater to a variety of hair care needs. This particular shampoo and conditioner range contains shea butter and has a formula to help restore damaged hair.
Aside from the sweet shea butter and macadamia oil scent, they help to soothe dry hair with split ends while calming frizz. The macadamia oil within also keeps your curls soft to the touch so you can style them without worrying about your hair kinking out of shape. 
Price: $21.90 each (shampoo & conditioner sold separately)
Shipping: $1.49
Get it from: Shopee
These Curly Hair Products Will Help You Learn To Love Your Natural Hair
While these products are all great ways to keep your curls looking fresh and bouncy, just remember that it takes some time to experiment and find products that work best for your personal hair type.
After all, no two curls ever look the same. So while you're playing around with these products, remember to be patient and learn to embrace every kink and coil that make up your natural hair. 
Also read:
4 Girls Tried Bear Fruits' Shower Cap Hair Mask To See If They Could Get Soft & Bouncy Hair In 30 Minutes