Updo Hairstyles For Hot Weather
As much as we admire the glossy hair of shampoo hair models, it sometimes just isn't practical to let your hair down in Singapore, literally. It gets hot on our sunny island, and we're talking about 36°C with bangs-plastered-to-our-forehead type of heat. With our endless humidity in mind, here are 5 updo hairstyles that won't have you breaking out into a sweat.
The best part is, they're all stylish alternatives to the usual slipshod ponytail and messy bed hair. Read till the end to find out how you can win hairstyling samples to keep these trendy hairstyles in place.
1. Ribbon ponytail
Source
As far as easy hairstyles go, ponytails are at the top of the list. But this ribbon ponytail isn't any ordinary ponytail—it's bound by a criss-cross ribbon to instantly elevate your entire look. First, gather your hair into a low ponytail and secure at the nape of your neck. Then, find a thin ribbon and start criss-crossing till you reach the end of your pony.
Don't worry about loose strands of hair falling out. The more messily tousled your hair, the more street cred points you'll get.
2. Space buns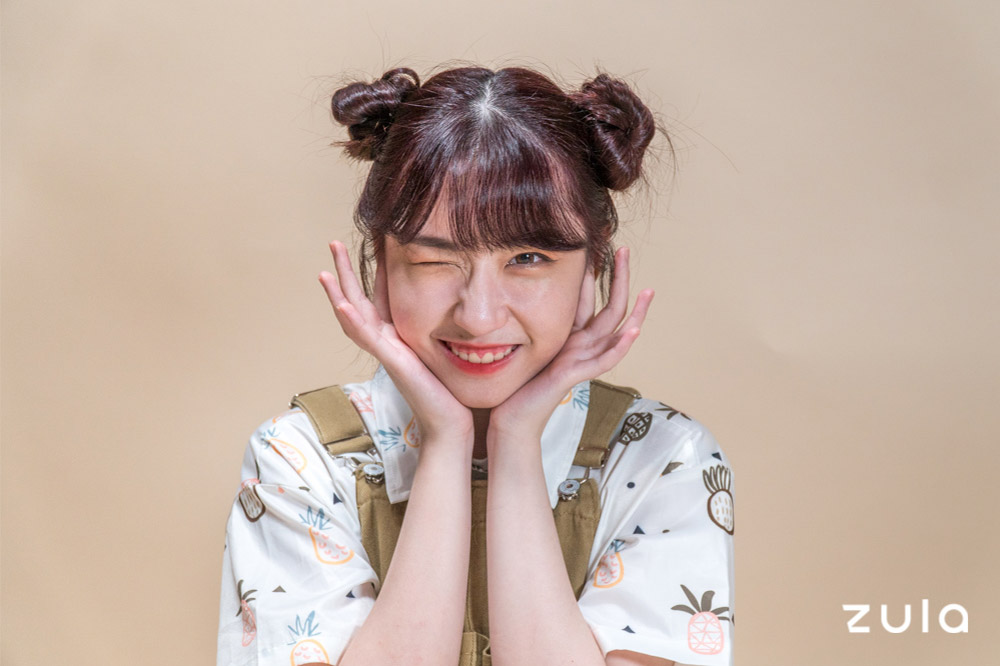 It's also known as Pucca buns, titled after the cutesy Korean cartoon character
It was in a galaxy far, far away that Princess Leia rocked her iconic space buns. But this hairstyle no longer seems as far-fetched as it once did in a sci-fi flick. In fact, it's readily making a comeback. No surprise, since this casual hairstyle gives you an edgy look while keeping the hair off the nape of your neck. 
All you'll need to do is split your hair into 2 high ponytails and wrap the length of each around the base. You can fluff it out as much as you like for voluminous buns or keep it looking sleek by tucking in stray ends.
3. Clustered ponytail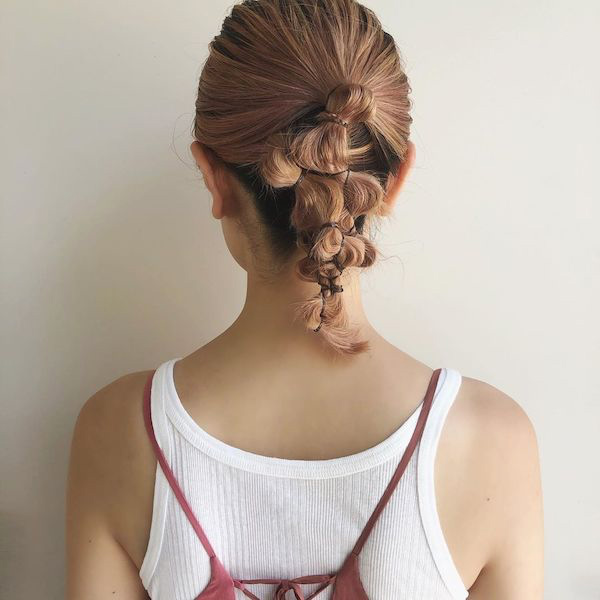 Source
This particular clustered ponytail looks complex, but it's not. With intricate twists and an assortment of thin hair elastics, it is a lil' more time consuming though, so save it for when you're getting dolled up for a date at a romantic cafe.
Gather your hair into a half-updo and secure. Grab the half updo and use your elastics to make criss-cross twists. Next, gather half of your remaining hair, sweep to one side and secure. 
Make the same criss-cross twists while bringing it back to the middle. Do the same on the other side, and tuck both ends under the middle portion. Make sure to fluff out each twist for a more voluminous look. 
If that sounds like too many confusing steps, visual learners will find this online tutorial useful.
4. Scarf bun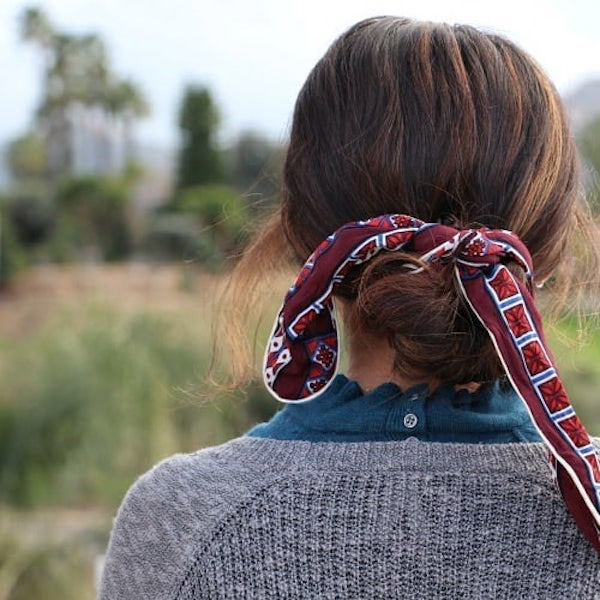 Source
While you'd normally don a messy bun to dabao your lunch, consider adding hair accessories so you don't look like you just left your bed. A patterned scarf does wonders by adding a splash of colour to your outfit. To get this aesthetic, style your hair into a bun of your choice—a messy bun works best. 
The finishing touch? Wrap a scarf around the bun, and make sure that the bow is positioned at the top.
5. Braided high bun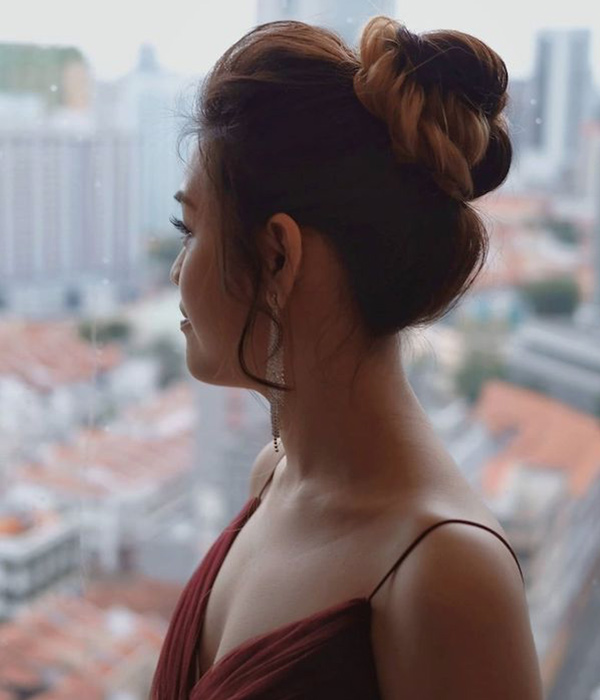 Source
Instead of making a trip to the hair salon, you can easily gather your hair into a braided high bun for your next formal dinner or wedding celebration. This look pairs well with strappy dresses and off-shoulder gowns, and lets you show off your collarbones. 
Tie your hair into a classic ponytail, then create a traditional 3-strand braid, teasing out parts of the braid for your hair to appear fuller and thicker. Here's the slightly tricky part: make a hole above your ponytail to slot your braid through to form a braided bun. Keep slotting through over and over again till you reach the end of the braid, then, secure with bobby pins.
Easy updo hairstyles with Matomage
Living in one of the most humid countries in the world means that we're used to waking up with our hair having transformed overnight into a frizzy bird's nest. Because of that, our go-to hairstyles are either a haphazard ponytail or messy bed hair. But with Japanese hairstyling brand Matomage, you can finally pull your hair up into a chic updo that'll outlast the humidity.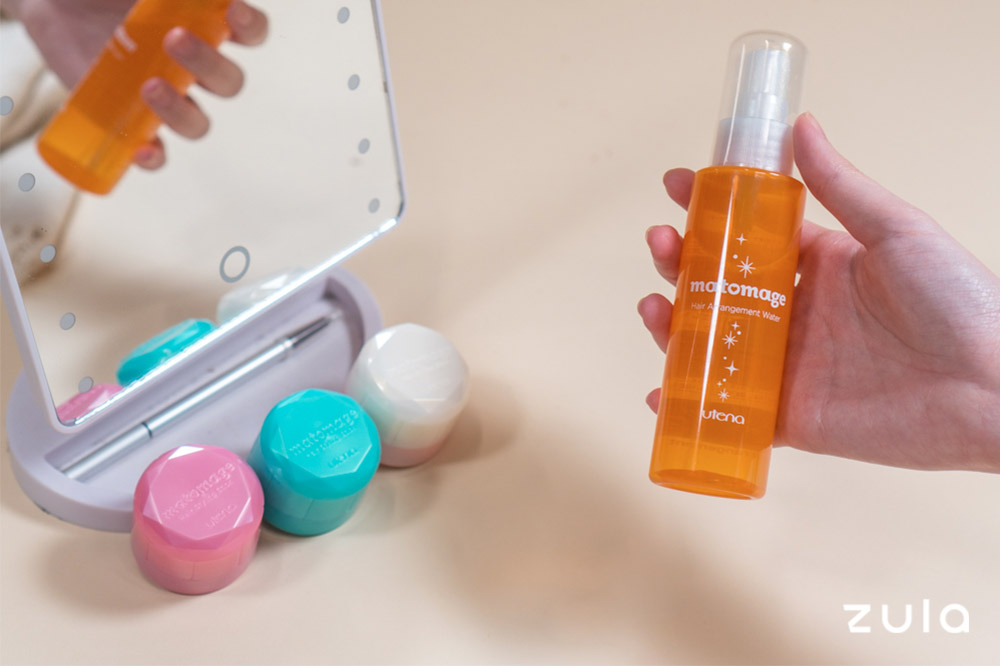 From left to right: Regular Styling Stick, Strong Hold Styling Stick, Floral Styling Stick, Hair Arrangement Water
What frustrates us most about pre-styling hairsprays is that you're usually left with stiff and sticky hair that's difficult to comb through. That's why Matomage has the edge: its Hair Arrangement Water ($9.90) softens your hair so it's tangle-free while also keeping your hair neat and in place. Another plus? Your hair still looks super natural, as if you woke up like this.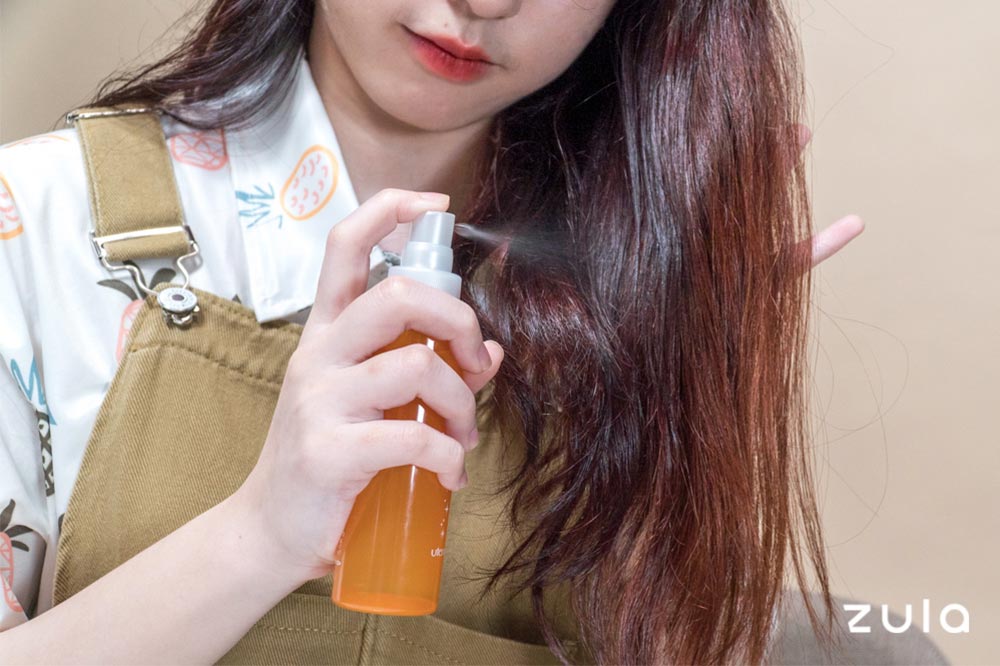 Before styling, simply spray the Hair Arrangement Water onto your hair and brush through. As a water-based hair wax, you'll find that it helps your hair become silky-smooth and shinier while also giving your hairstyle extra holding power. It's all thanks to Matomage's formula, which includes ingredients like argan oil and shea butter.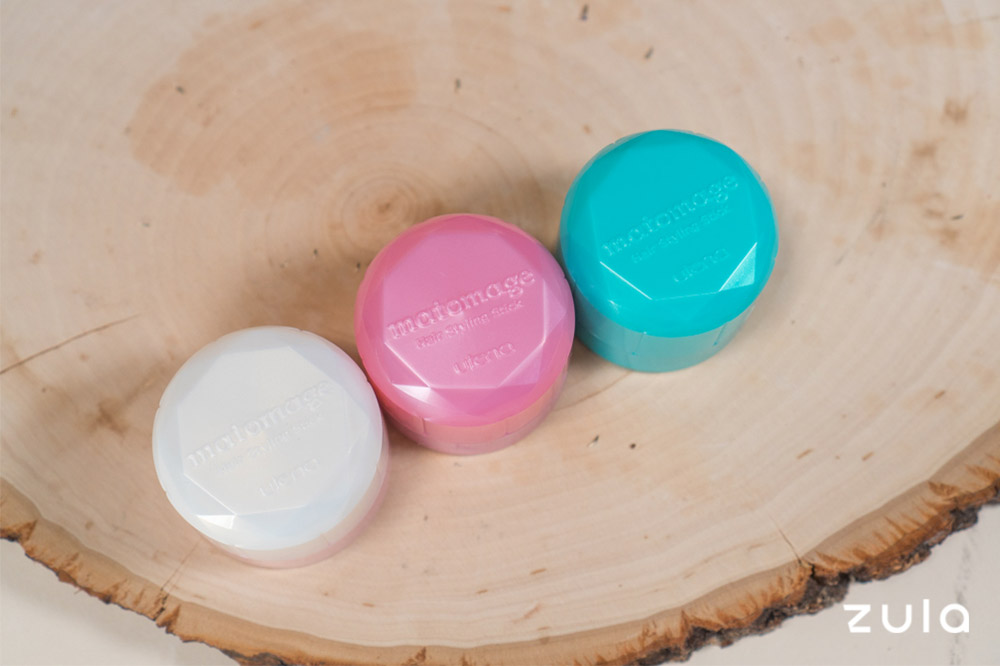 All 3 versions of the Hair Styling Stick contain camellia oil to keep your hair shiny and healthy
If you notice stray strands of hair sticking out while styling your hair, use Matomage's Hair Styling Stick ($9.90) to keep baby hair and frizzy strands out of the way. The Regular version has solid holding power but those with stubborn, frizzy hair can opt for the Strong Hold Styling Stick ($9.90). There's also a Floral Styling Stick ($11.90) for a fresh floral fragrance.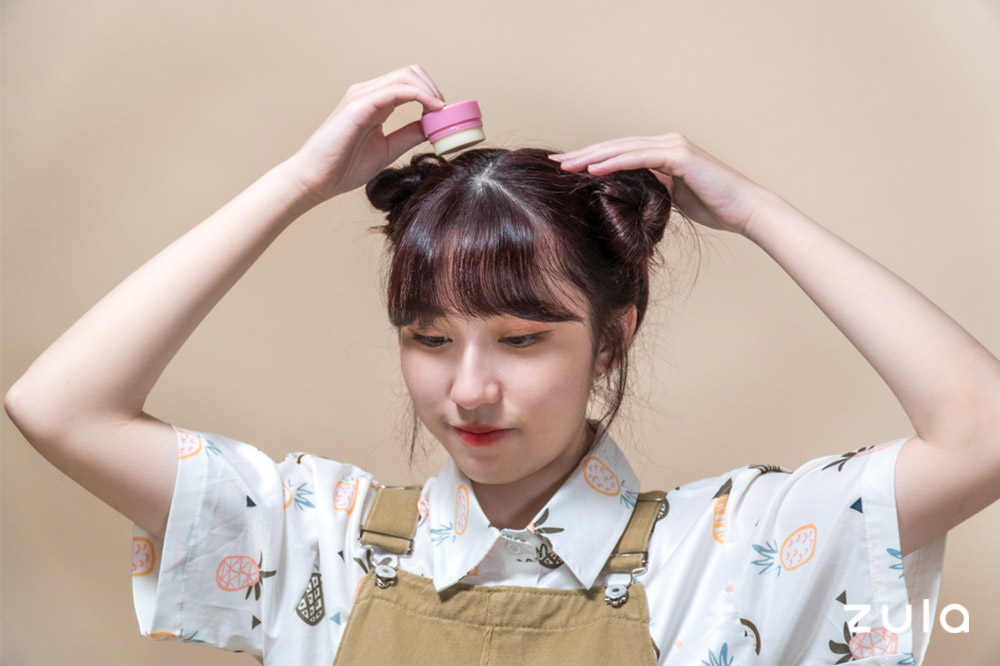 Another plus point of these styling sticks is that they don't leave any obvious residue and are easy to apply without having to dirty your hands. 
Pro-tip: Since these Matomage products are pocket-sized, you can also conveniently toss them into your handbag in case you need a touch-up while you're out and about.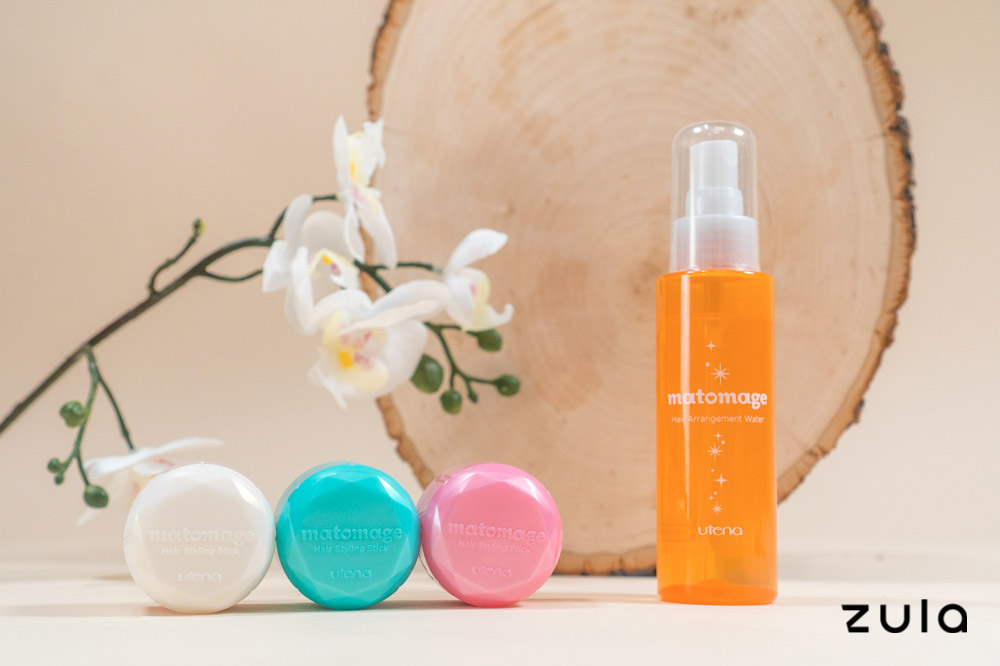 If you're interested in trying the items out for yourself, fill out the form here for a chance to win 1 Matomage hair styling stick (Regular or Strong Hold). You can also head down to a nearby Watsons store or purchase them through Watsons online. With Matomage's hairstyling products, there's no need to worry about high humidity levels, since they'll keep your updo hairstyles looking chic throughout the day.
This post was brought to you by Utena. 
Photography by Tan Wen Lin.
Cover image (LHS): Source
Also read:
9 Korean Hairstyles Inspired By Recent K-Dramas To Show Your Hairstylist On Your Next Salon Visit