Singapore Dance Classes
If you've always wanted to join a dance class but never got down to it, now's the time! Dance is arguably one of the most fun ways to shake off calories without the dread of counting reps. Plus, it could be a refreshing social activity, post-break up therapy or a way to feel more in tune with your body.
Here are some dance classes you can attend in Singapore with your girlfriends, listed according to their genres. Some studios even provide trial sessions for beginners at affordable introductory rates, so even people with two left feet can get moving without feeling embarrassed!
Pole Dance
1. The Brass Barre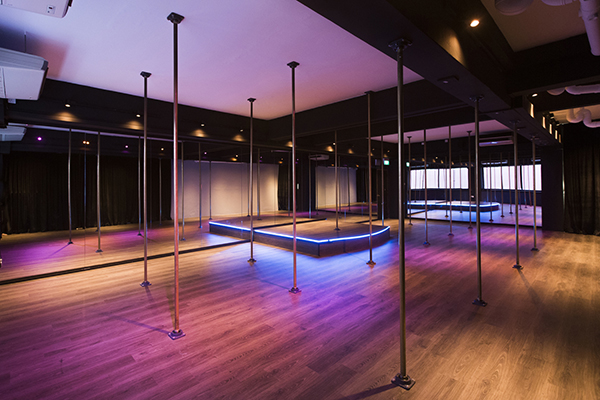 You don't have to be incredibly fit or flexible to start Pole! You can join at any fitness level and The Brass Barre even offers 1-hour $15 trial classes for Singapore citizens. For foreigners, a standard class is $35. Alternatively, you could try out various styles and sign up for 4 trial lessons for $50 (U.P. $80).
Address: 222 Queen Street #02-01
2. SLAP Dance Studio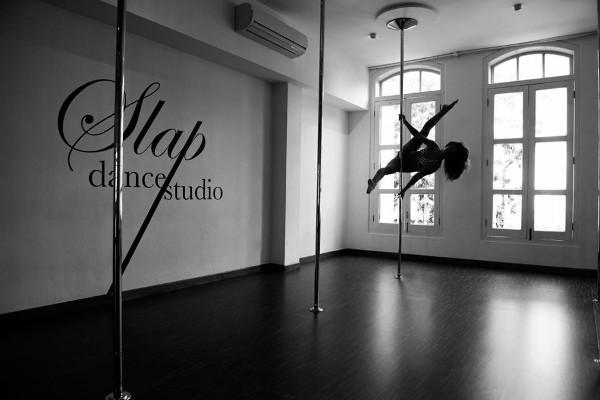 When you combine the elements of a strip tease and a lap dance, you get SLAP dance studio. SLAP offers a one-time introductory class at $15 an hour for first-timers too. You'll learn some fun tricks and finish the class with a sexy routine.
Address: 144 Robinson Road #10-01
3. Studio Sands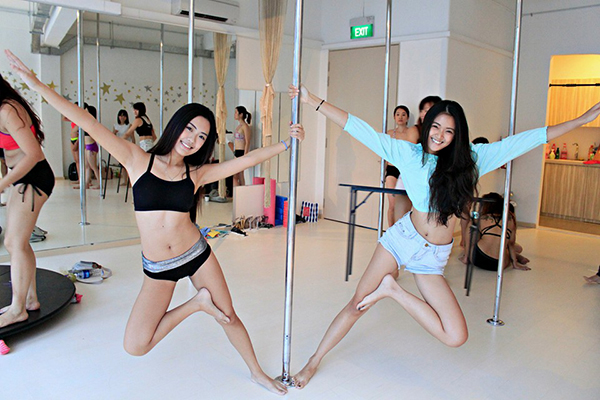 Beginner, intermediate and advanced pole classes are all $30 but sometimes they'll have promotional rates and unlimited passes at $95/month (limited to 6 passes a month).
Address: 23 Kampong Bahru Road
4. Milan Pole Dance Studio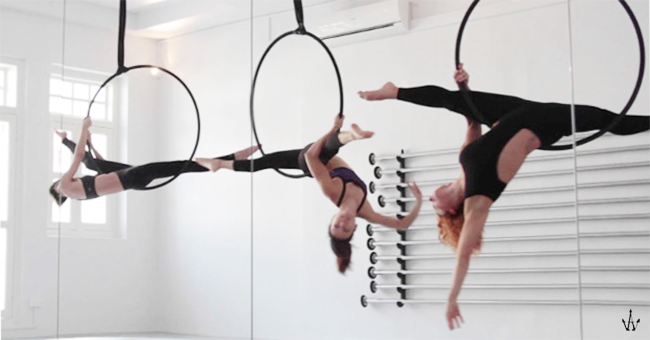 Milan Pole Dance Studio is an aerial fitness studio where you can go for pole classes or exercise on aerial hoop and fabrics. First-timers can get a one-week introductory experience pass for $40, valid for 7 days from purchase date.
Address: 11A Bukit Pasoh Road
5. Groove Pole Dance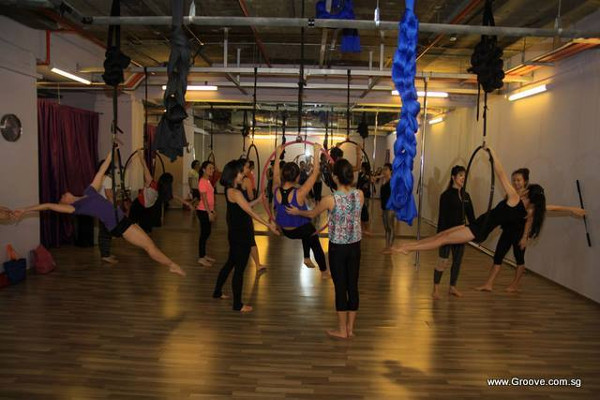 Groove has been a proud all-ladies dance school since 2005 at its original Tanjong Pagar outlet. Their classes range from Pole Dance and Aerial Arts to K-Pop Dance. Their Level 1 Pole Dance Course begins at $160 for the public and $140 for members.
Address: 100 Tras Street (Tanjong Pagar Outlet) and 104 Amoy Street (Amara Outlet)
Latin Dance
6. En Motion Dance School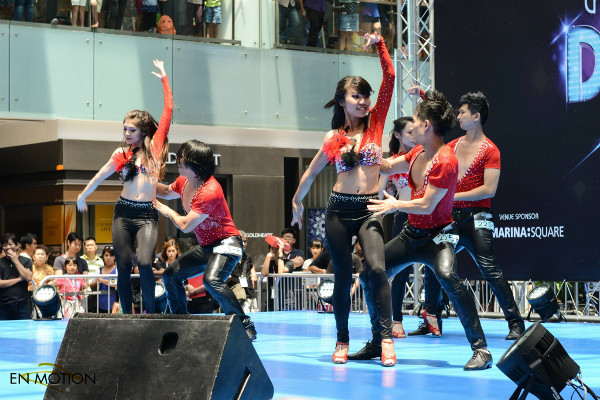 En Motion offers a range of rhythmic dance styles including Salsa, Street Cha Cha and Merengue to help you get moving to the beat. The all-day pass goes for only $15!
Address: 8 Craig Road #01-00
7. Zouk Dance Academy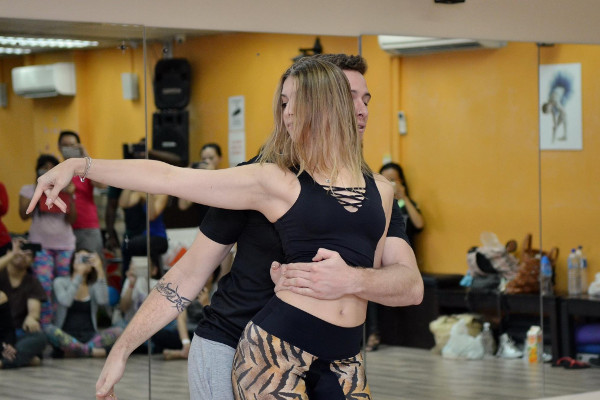 Want your midweek Zouk fix without the hangover? Instead of partying at Zouk club, head over to this dance academy that specialises in teaching the Brazilian Zouk; a soulful and sensual dance style. If you register for the upcoming Zoukrush in March, it's $45 per workshop.
Address: 15 Enggor Street #08-02
8. Mosaic Dance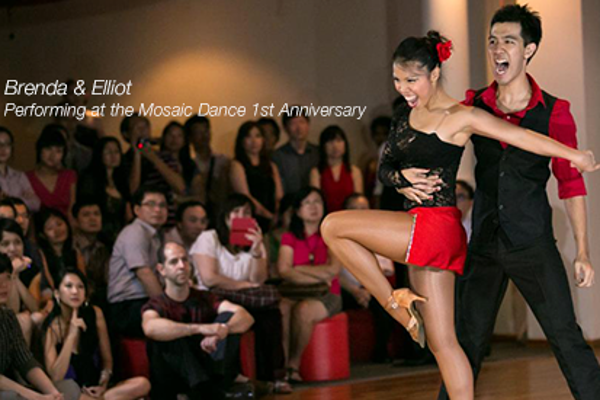 Mosaic Dance specialises in Salsa, Bachata and the West Coast Swing. They organise different time-limited promotions, but we've done the research and found that the membership deals for 3, 6 or 9 months are of the best value!
Address: 261 Waterloo Street #01-22
K-Pop
9. Celine Jessandra School Of The Performing Arts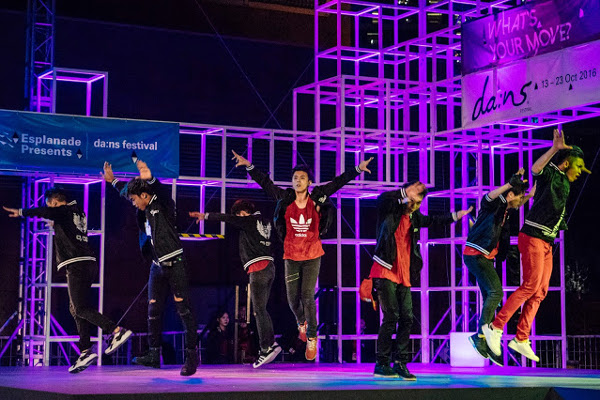 The Celine Jessandra School Of the Performing Arts specialises in K-Pop and has been featured in both local and international media. A 6-session course would be $120. But if you want variety, they provide regular HipHop, Street Jazz and Urban dance classes too.
Address: 177b Thomson Road
10. KpopX Fitness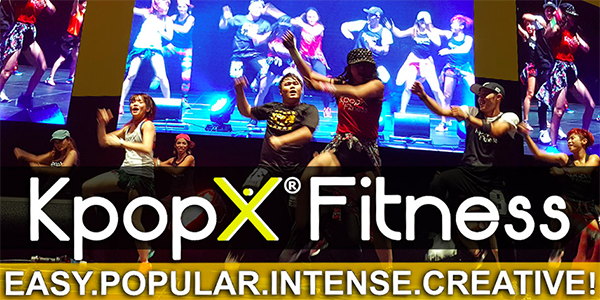 Live out your K-pop idol dreams and sign up for a K-pop dance class for only $12-$15 per session. The price among the different Sports centres & CCs varies between $96-$110 for 8 sessions, so you've got to call the respective centres for more information.
Address: Various locations according to lessons
Hip Hop & Dancehall
11. O School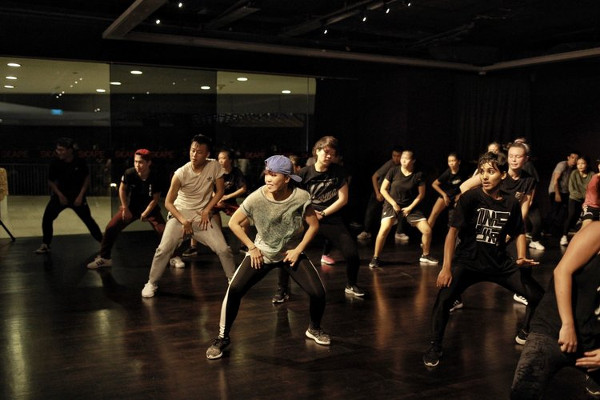 The renowned O School is the place to get movin' with their Dancehall course, aside from their popular array of Hip-Hop classes. Your body can let loose with this Reggae-influenced, upbeat genre. Class credits go for $14 each, $50 for 4, and $115 for 10. Head over 30 minutes early to sort out administration.
Address: 2 Orchard Link #04–04
12. STEP Dance Studio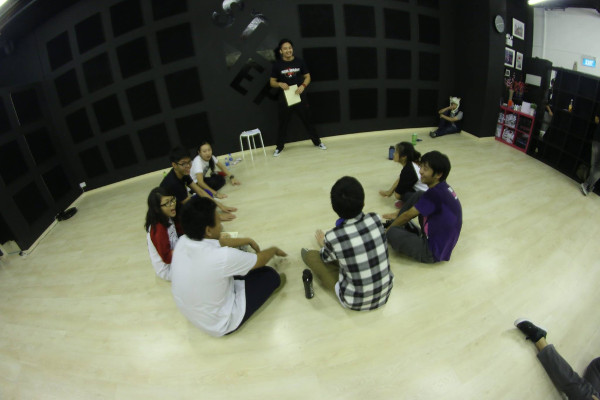 If you're a student, you're entitled to 10% off Step's open classes. But a standard Level 1 open class is just $12. They teach Hip Hop and specialised techniques like popping and waacking, and even varying ones including Contemporary and K-Pop.
Address: 71 Oxley BizHub #06-36
13. Danz People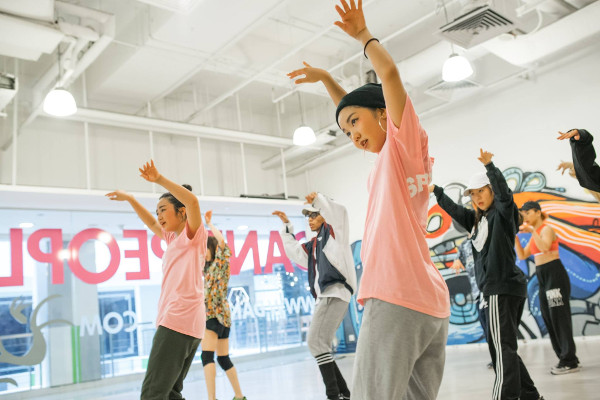 Danz People is a premier dance studio that built up their repertoire with three core areas of focus—Hip Hop, Contemporary and Jazz. A single open class costs $16 but you can check out their website for group and student promotions.
Address: 1 Selegie Road #02-18
Jazz
14. Jazz Inc.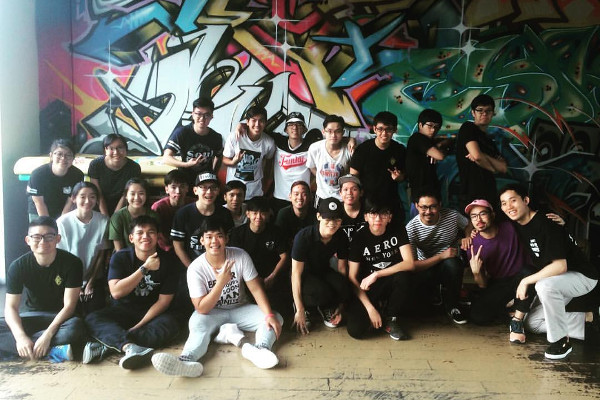 Jazz Inc. is a collective of dancers promoting vernacular jazz involving The Swing, Lindy Hop and The Charleston. They've performed both locally and internationally, and teach both kids and adults. Drop-in classes are $15 and are held every Monday at 9.00pm.
Address: 10 North Canal Road
15. Lindy Hop SG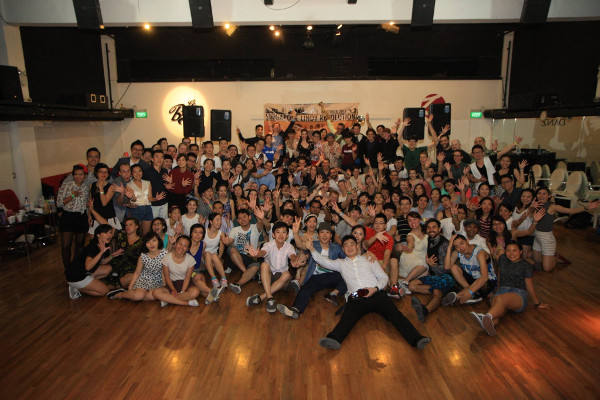 Known as the 'happy dance', Lindy Hop classes are carried out according to difficulty levels. New participants get to learn basic 8-count, 6-count and the Charleston for $160. Tertiary students even get 30% off regular price for classes.
Address: No fixed location, depending the schedule
Zumba Dance-Fitness
16. Wings to Wings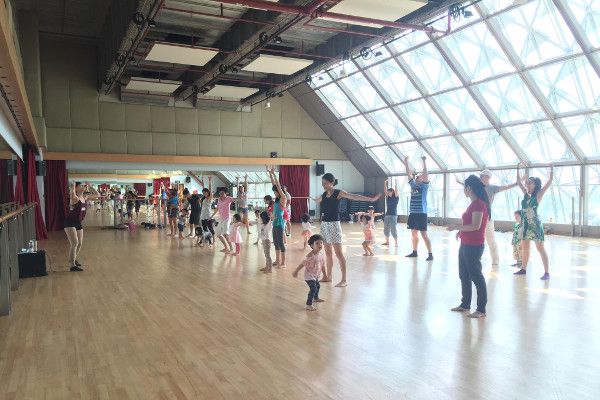 Wings to Wings is a dance and fitness centre that offers Zumba, Ballet, Yoga, Pilates, Jazz, Contemporary dance, Hip Hop, K-pop and more. You can get an unlimited access to all dance-fitness classes that include Zumba and ballet cardio for a month at $150.
Address: 10 North Canal Road
17. 1Fiesta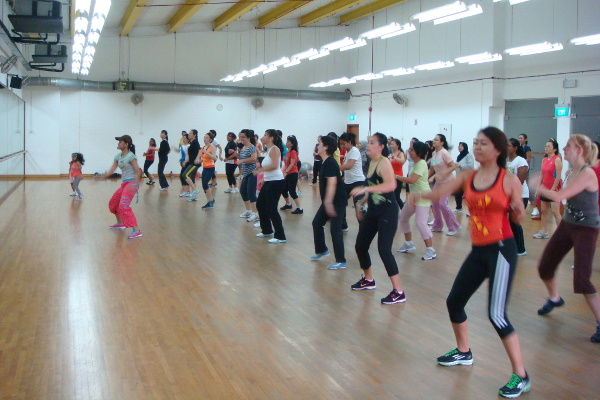 Fiesta organises a whole range of Zumba, Yoga and fitness classes all over 1Fiesta hubs in Singapore. There are even kids' dance classes. If you want to book a class online, it's only $15 per session.
Address: Various locations according to lessons
18. Xcite Fitness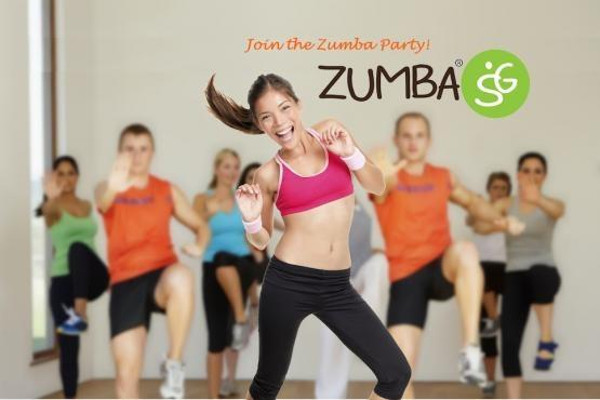 Xcite Fitness was founded in 2014 by a bunch of Zumba enthusiasts. A single session is $18, while their  5-sessionand 10-session packages are going at $70 (U.P. $90) and $140 (U.P. $180) respectively.
Address: Various locations according to lessons
Belly Dance
19. Ori Tahiti
Join a traditional Tahitian dance class at Ori Tahiti and learn the dynamic and graceful movements to the energetic drumbeats. Taught by a qualified Tahitian instructor, you can get a great workout for only $20 at the trial class. If not, drop in lessons are $35.
Address: 45 Armenian Street, The Substation
20. Bellydance Discovery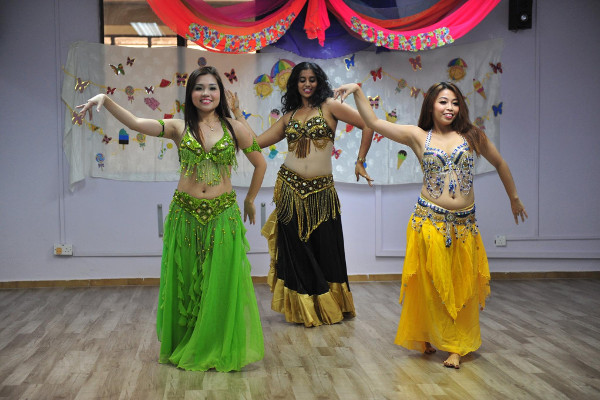 If you have always been intrigued by the exotic style of Bellydancing, here's your chance. Bellydance Discovery offers trial classes ranging from $25-$30, where you'll be introduced to Bellydance and its basic techniques.
Address: Various locations according to lessons
21. Angelina Tay School Of Bellydance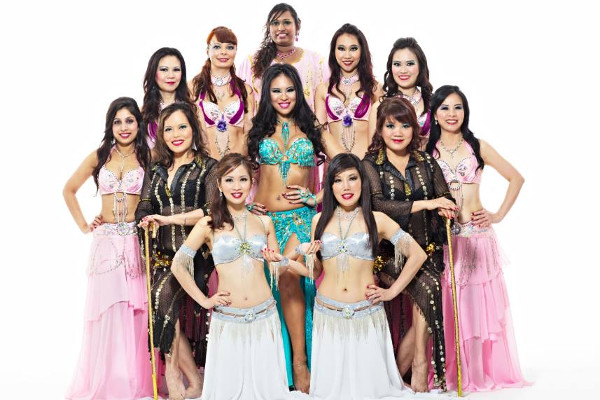 Trained in the arts of music, dance and theatre, Angelina Tay is one of Singapore's most sought-after Bellydancers. Her Beginners course (6 classes) costs $120. She teaches workshops and classes at her School Of Bellydance so keep a lookout for their latest intake dates and courses.
Address: Various locations according to lessons
Dance Studios For Girls 
Sometimes you just need to let loose and move to the beat. Dance is a form of expression that's not only good for your body but also your soul. No experience is needed—just a desire to learn!