Darlie x Hello Kitty Bowls
Earlier in July, Darlie released Pokemon toothpaste with freebies such as lunch boxes and cushions. This time, fans of Hello Kitty are up for a treat as Darlie has partnered with the popular cat icon for a special promotion. 
With any purchase of Darlie's toothpaste, you can now be the proud owner of limited edition Hello Kitty bowls. Read on to find out how you can get a sparkly smile and also expand your Hello Kitty collection.  
Hello Kitty Kimono Styled Bowls
The highlight of the Darlie x Hello Kitty promotion is the limited edition Hello Kitty Kimono-styled bowls. As Hello Kitty is a character that originated from Japan, she looks super kawaii while dressed in a kimono.

Designs of Hello Kitty dressed in a lilac kimono with floral prints in the colours of pink, white and yellow are featured on the bowls.  
These limited edition bowls come in 2 colours, pink and purple, each with a unique design.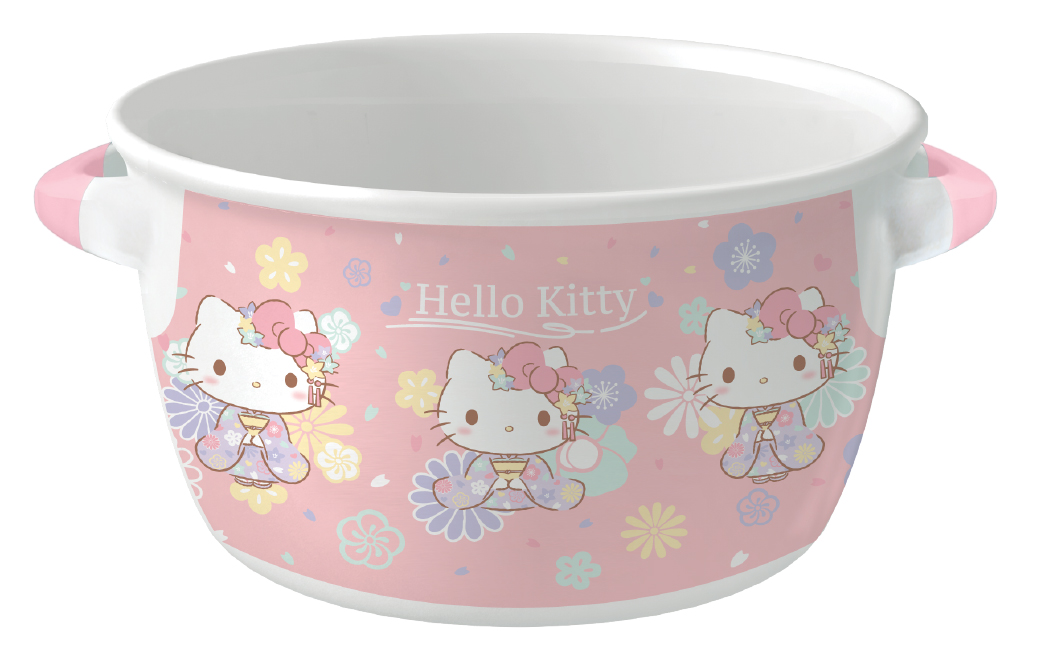 The first pink bowl features 3 Hello Kitty characters, with one in the middle sitting gracefully and the other two standing up. Once again, the floral prints on her kimono make another appearance in the background of the bowl.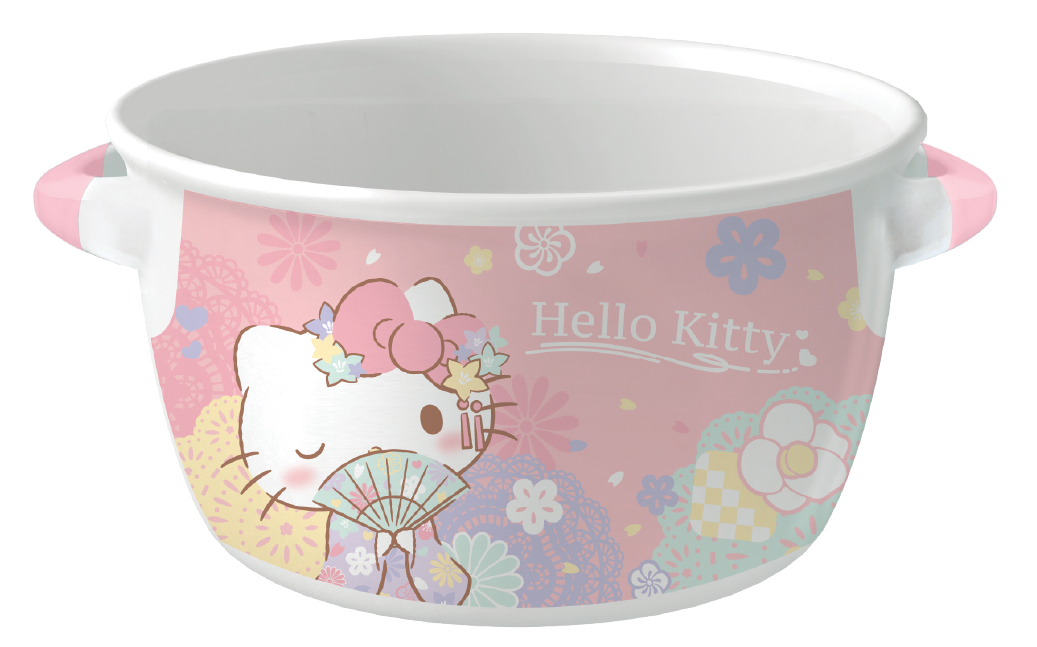 Another pink bow design features Hello Kitty giving a wink as she hides shyly behind her fan. Here, you'll notice the background has larger floral print designs ‒ reminding us of cherry blossom season.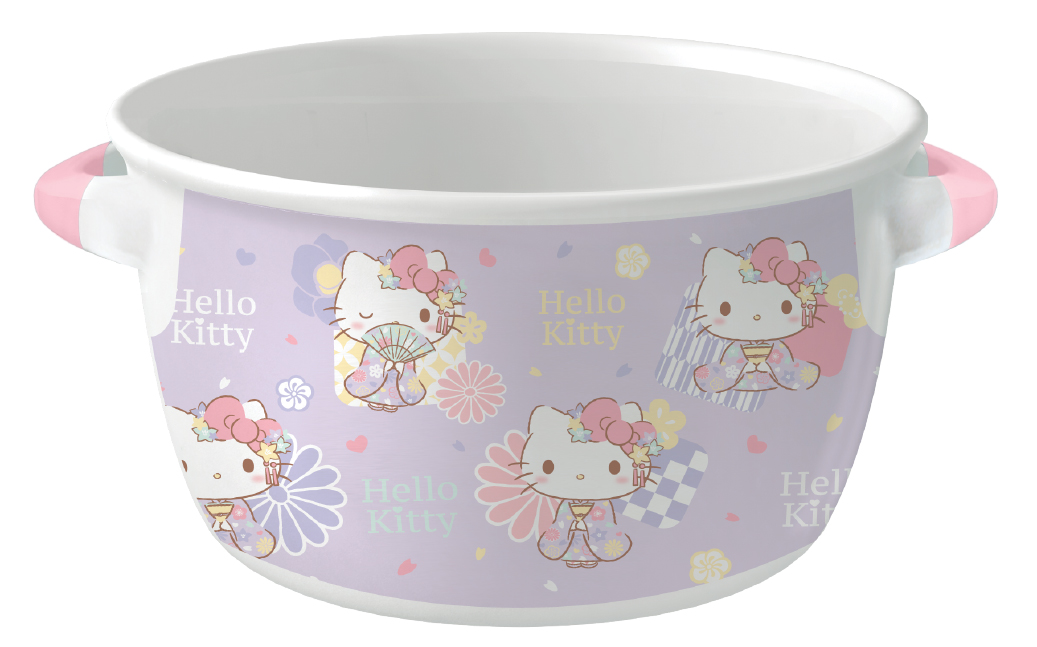 The purple bowls have designs that are equally adorable. The first design features 4 Hello Kitty characters ‒ with some standing up, sitting down and also, covering its face partially with a fan. Plus, the wordings of Hello Kitty are repeated with different colours in the background too.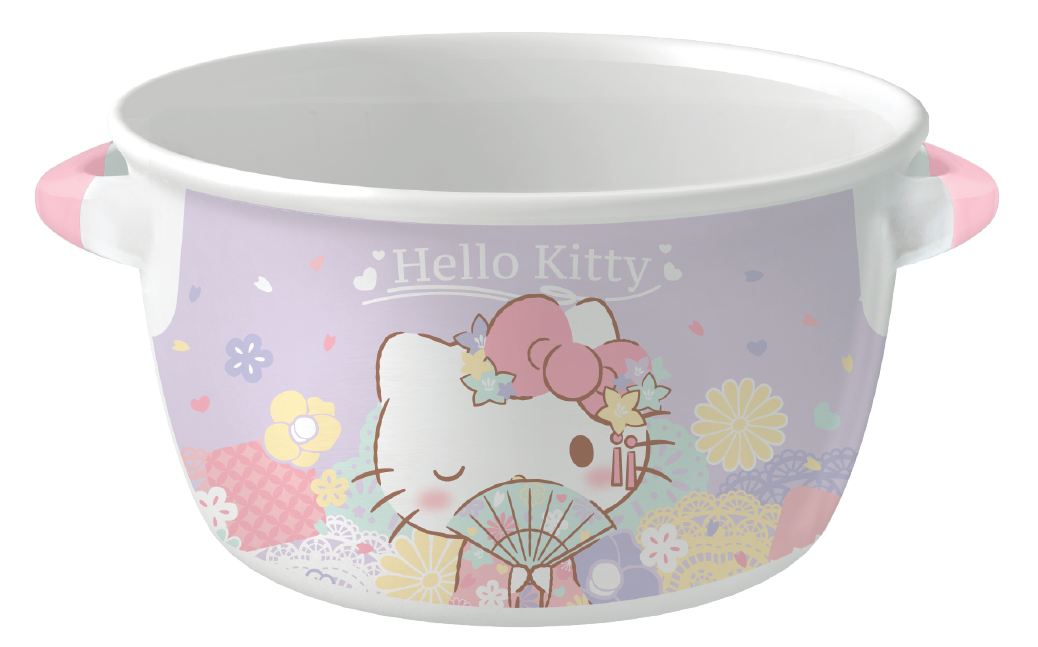 In the last design, Hello Kitty decides to go for a subtle change by switching the lilac kimono to pink. The purple background is also decorated with floral prints in yellow, green and pink.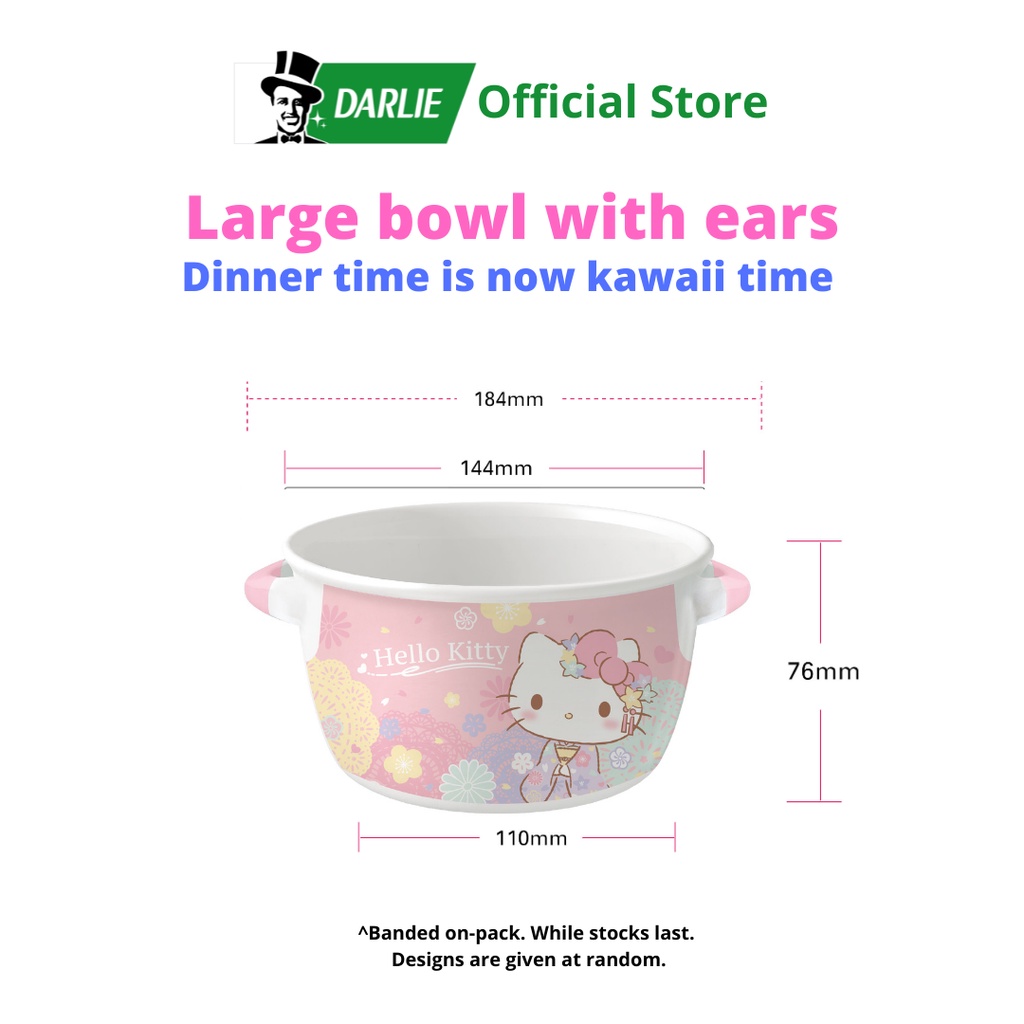 Source
All the Hello Kitty bowls are 76mm tall and have a diameter of 144mm ‒ perfect to hold a bowl of hot soup especially since we expect more rainy days to come. They are also microwave-safe and dishwasher friendly.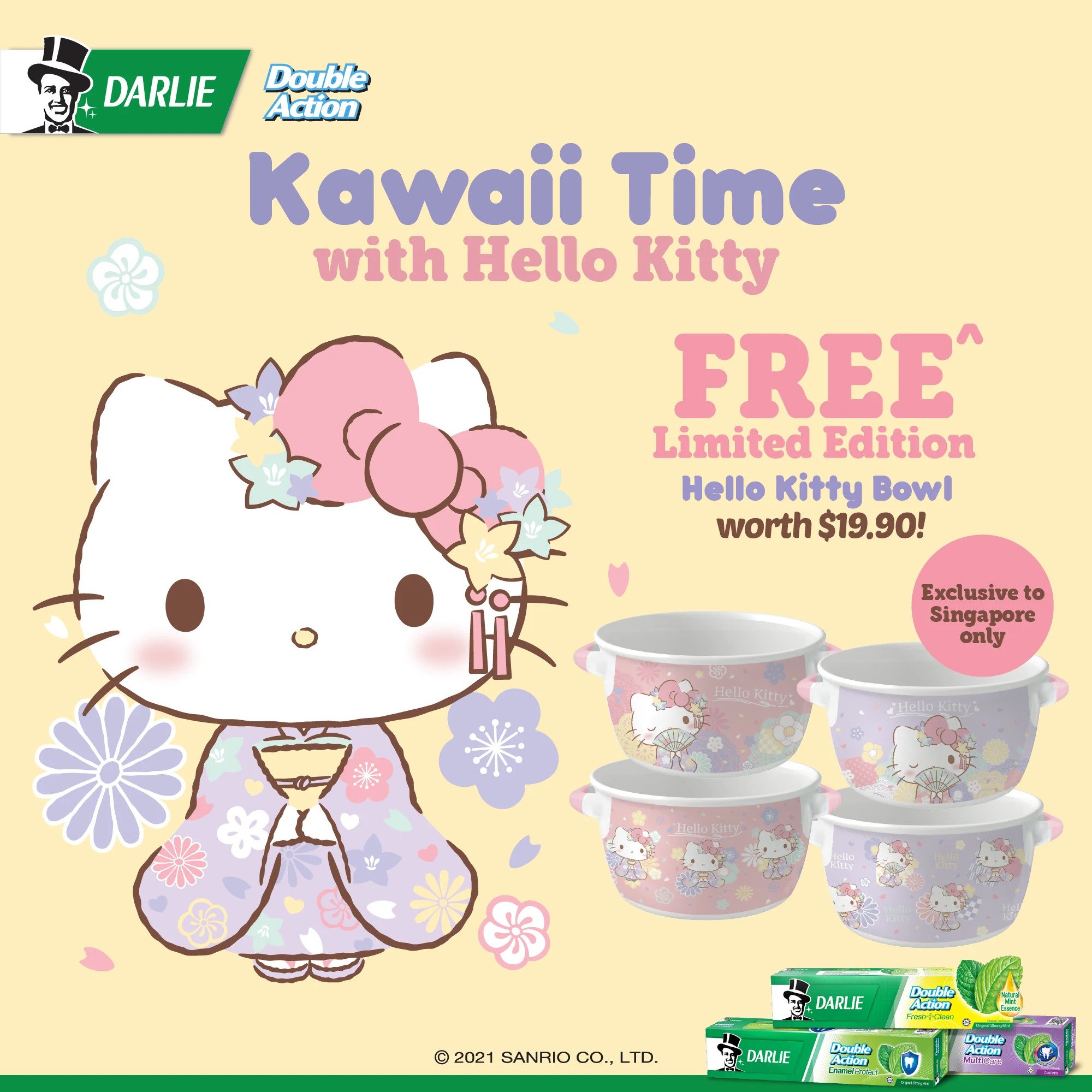 Each of these Hello Kitty bowls is worth $19.90 but you can get them as a freebie when you purchase 3 tubes of Darlie Darlie Double Action Toothpaste at $13.20. The toothpaste comes in 3 different versions ‒ Fresh+Clean, Enamel Protect and MultiCare. 
Toothbrushes and mouthwash
On top of toothpaste, Darlie has other oral products such as toothbrushes and mouthwash. 
Darlie's new toothbrush, the Darlie Silver Ion Charcoal toothbrush is the first in Singapore to have silver ions infused into the bristles. The feature supports long lasting antibacterial protection and also prevents bacterial growth.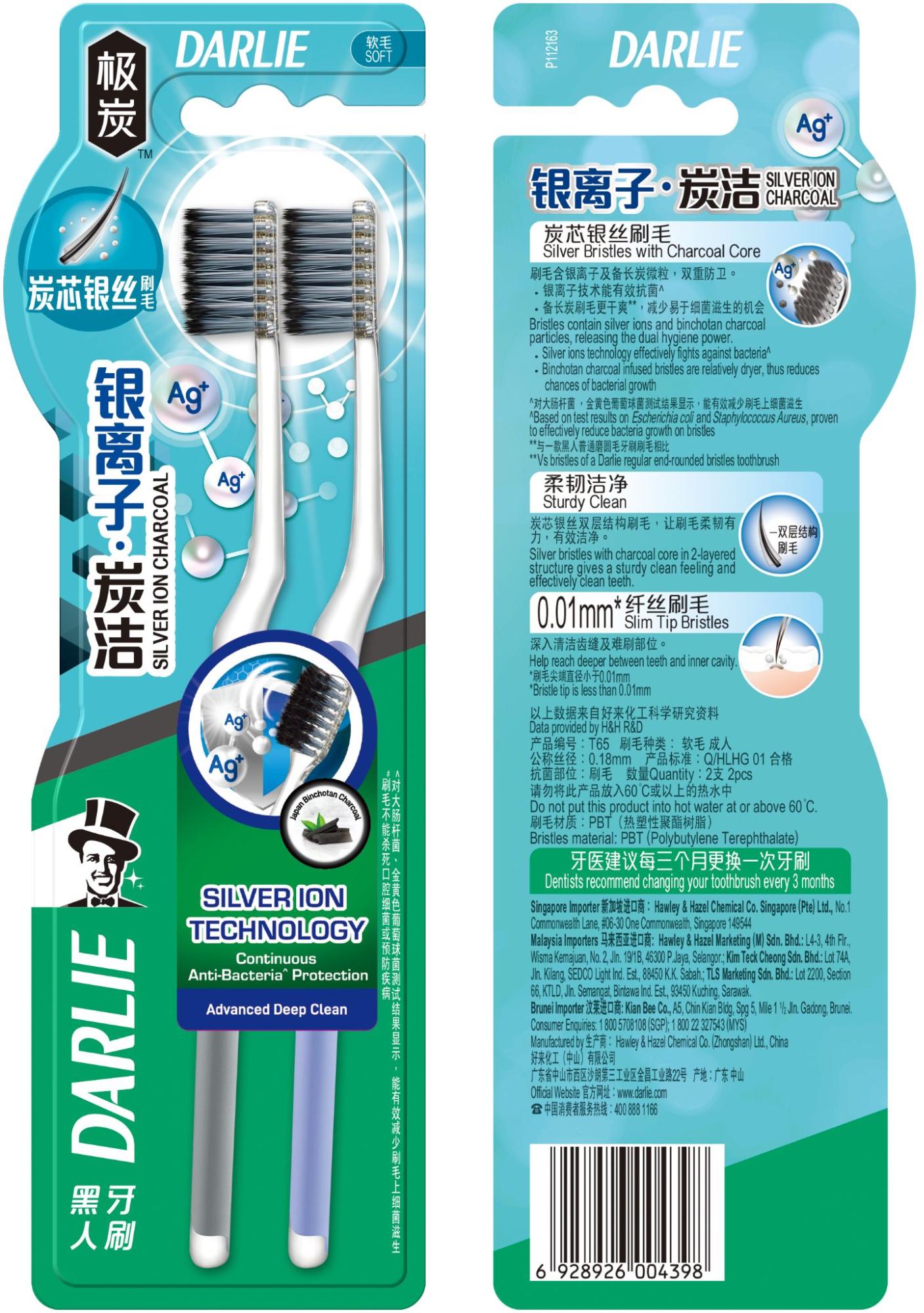 A pack of Darlie Silver Ion Charcoal toothbrushes retails at $13.90. If you're planning to get the limited edition Hello Kitty bowls, consider the bundle deal which includes 2 Silver Ion Charcoal toothbrushes and 3 Double Action toothpaste at $27.10.
Keeping your breath fresh and gum healthy is the Darlie Splashy Non-Alcohol Fruit Mouthwash. It is available in 3 different flavours, green tea, double mint and watermelon.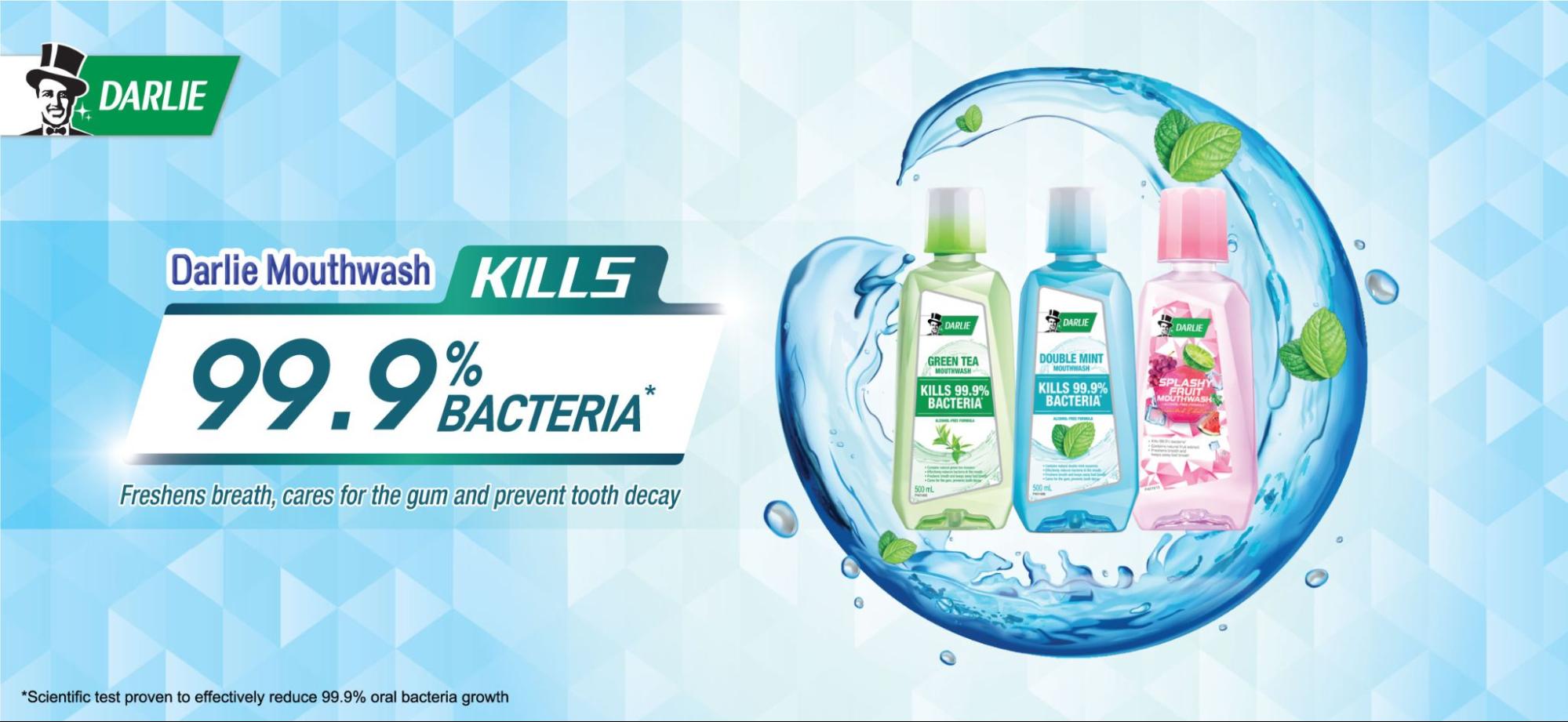 Each bottle of Darlie Splashy Non-Alcohol Fruit Mouthwash comes in 500ml and retails at $5.90. 
Expand Your Hello Kitty Expansion With These Kawaii Kimono Styled Bowls
Make sure to not miss out on these limited edition Hello Kitty Kimono Styled Bowls as they are only exclusive in Singapore. For those who prefer to shop online, visit the official stores on Shopee, Lazada, FairPrice and Watsons to get your Sanrio fix. You can also purchase the bowls directly through selected stores of FairPrice, Sheng Siong, Giant, Cold Storage, Prime, and Hao Mart. 
All images courtesy of Darlie. 
Also read: 
Darlie Now Has Sanrio Toothpaste With Hello Kitty, My Melody And Kiki & Lala Designs For A Sparkly Smile