Darlie x Snoopy Lunch Bags
Following the recent Peanuts collaboration of Snoopy cups in January, Darlie has returned with yet another partnership with our favourite childhood cartoon character – Snoopy. Bundled with nostalgia and joy, these Darlie x Snoopy lunch bags are definitely worth a cop. Read on to find out how you can redeem them.
Limited edition Snoopy lunch bags
The idea of going on a holiday and relaxing during a pandemic can be daunting for some, but these Darlie-exclusive Snoopy lunch bags will bring the vacation to you instead with their adorable designs.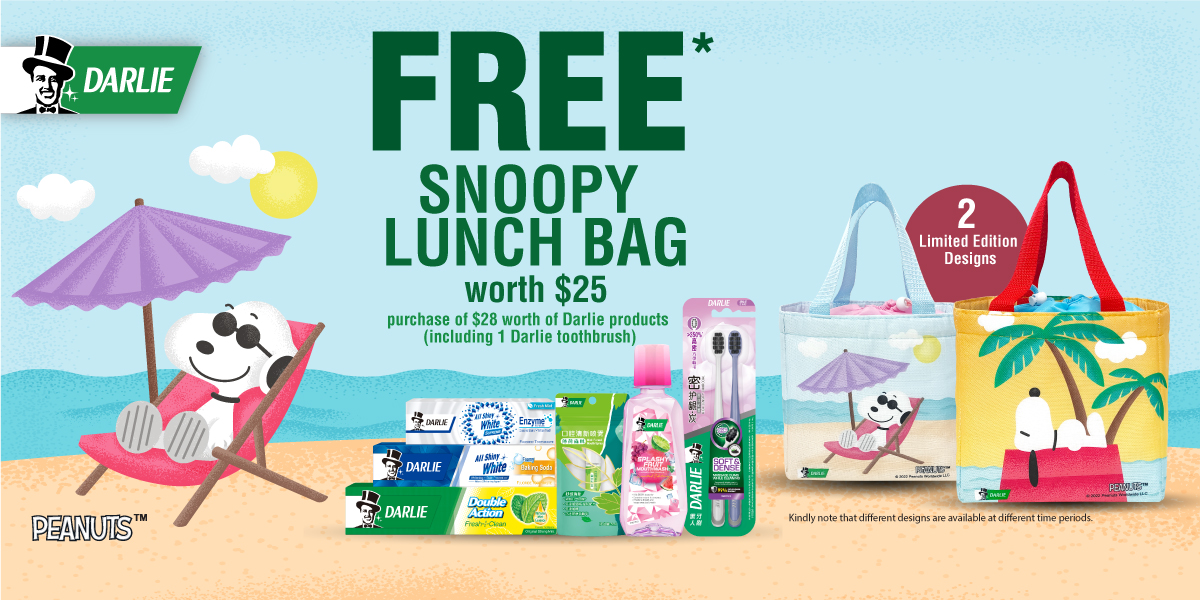 With not one but two designs to choose from, you'll be getting into the beach holiday spirit in no time. What's even better is that each lunch bag is reusable and comes with an insulated interior, so you're guaranteed to keep your food either warm or cold for up to 2 hours on your next picnic trip.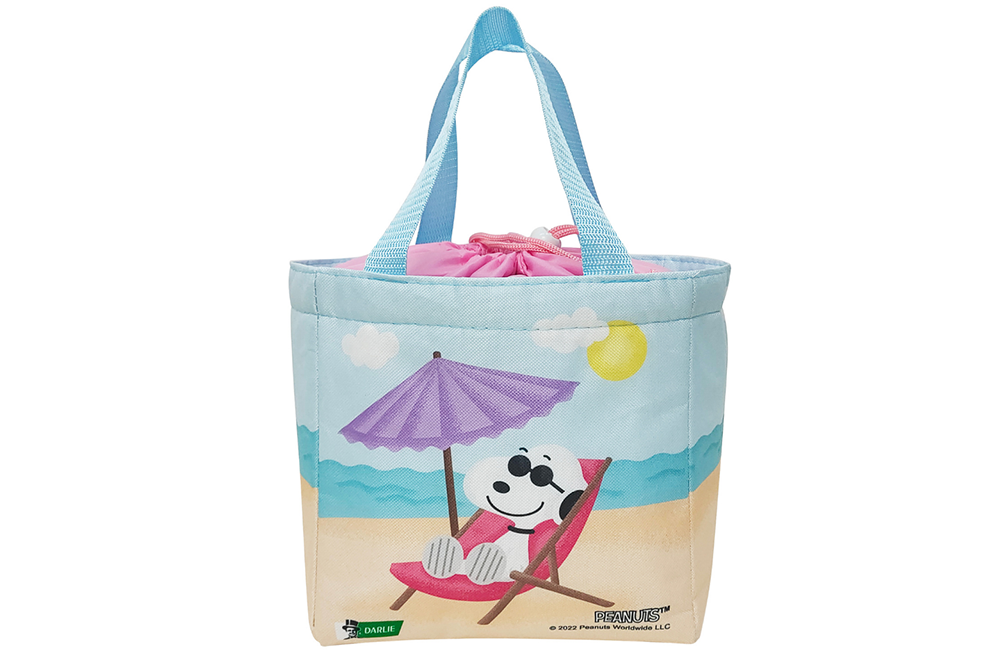 Catch Snoopy chilling on a beach chair soaking up Vitamin D with this cool light-blue coloured lunch bag. This first design is also topped off with a pink cover to ensure minimal spillages when you carry it around.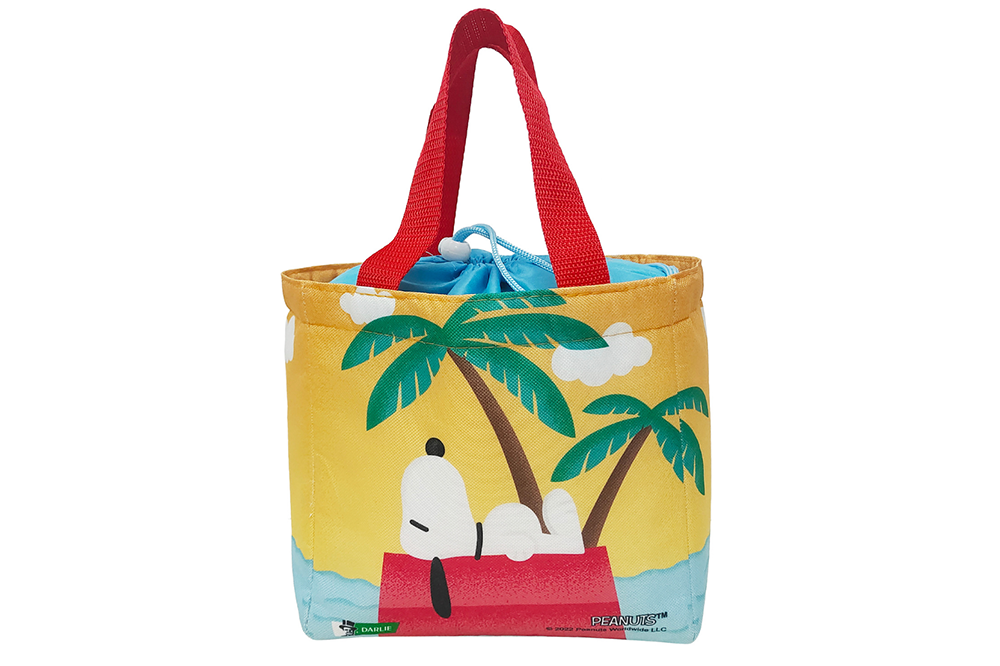 If you prefer a louder pop of colour, the second design has brighter hues to spice up your dabao adventures. With the iconic illustration of Snoopy sleeping on top of the doghouse and enjoying the wonderful sea breeze, this lunch bag screams summer vibes.
The lunch bags are 20cm by 13cm by 20cm, providing sufficient space to store containers of food, on top of other picnic essentials like utensils and drinks.
Darlie products
The lunch bags are redeemable with every $28 spent on Darlie products, inclusive of a Darlie toothbrush in your purchase. This works perfectly if you're planning to stock up on dental products for yourself and the rest of your family members. 
There are 3 flavours of the Darlie Double Action toothpaste that each cater to unique needs.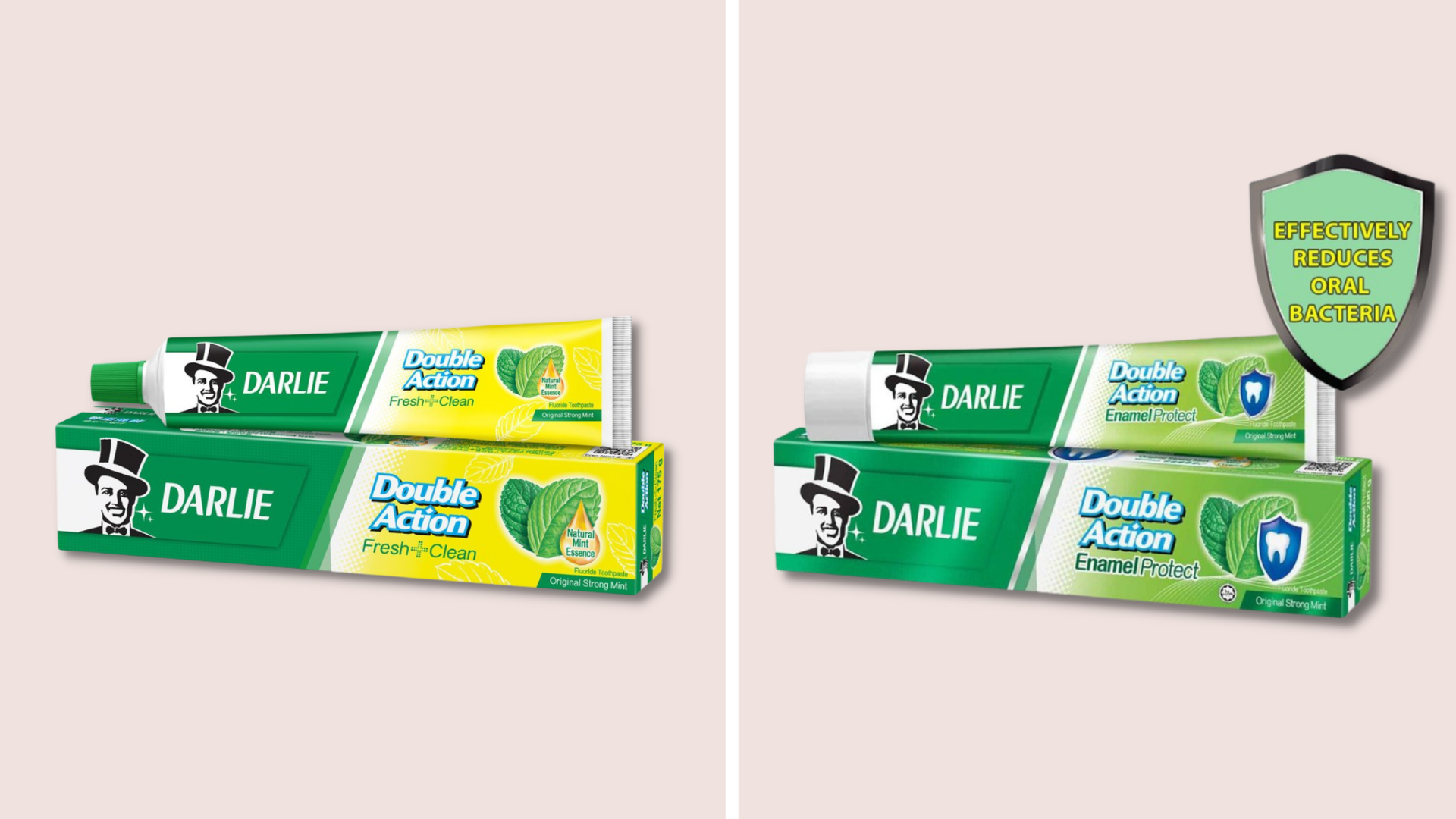 Darlie's Double Action Original Strong Mint is the classic that most of us are familiar with. Its strong minty aftertaste is ideal for post-meals, especially to rid garlic breath.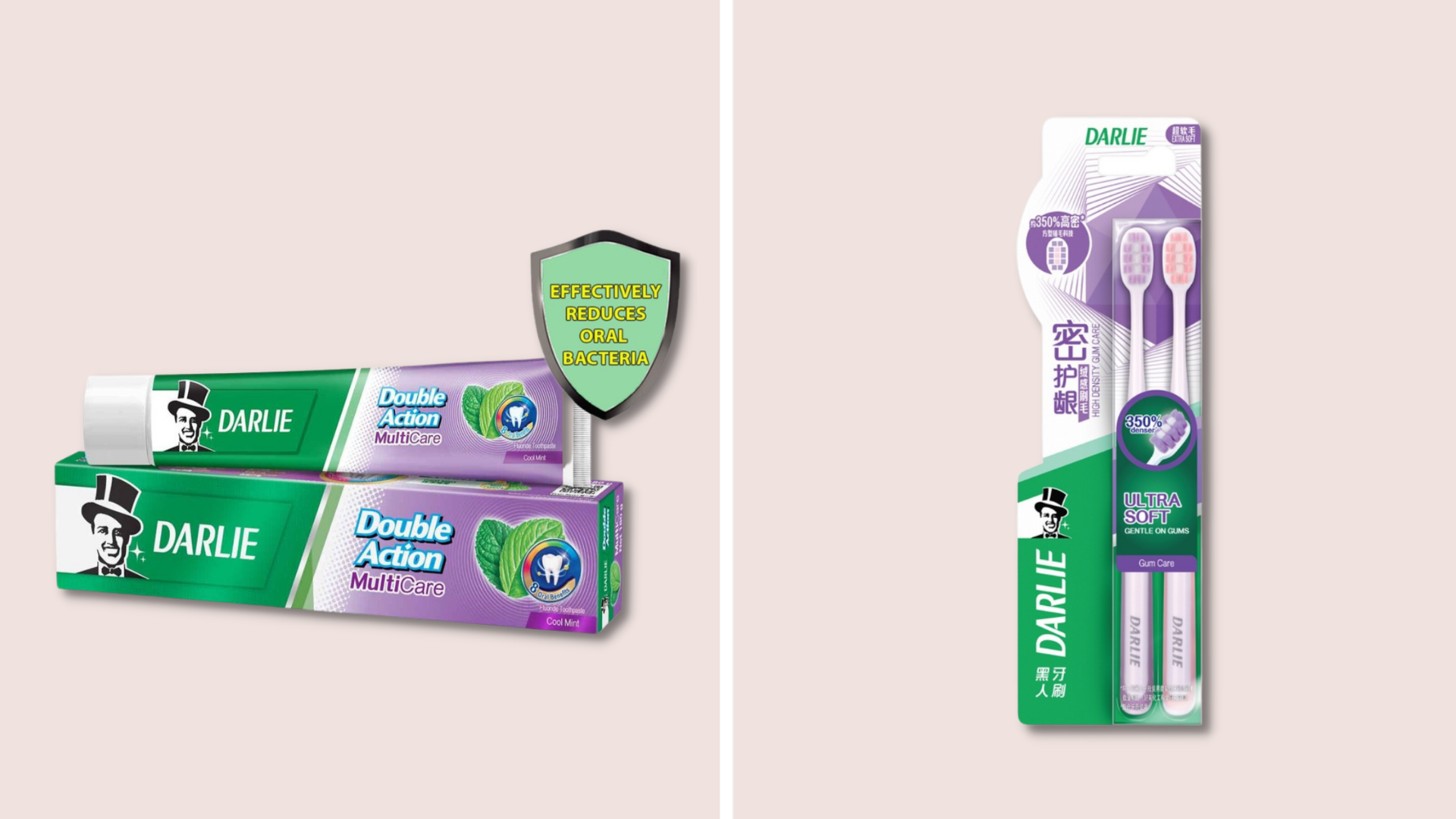 If you're looking to prevent tooth sensitivity so that you can enjoy that tub of ice cream for supper without feeling pain, consider using Darlie's Double Action Enamel Protect. There are two versions available — Strong Mint for those who prefer a bolder flavour and Mild Mint for those who prefer a lighter sensation when brushing.
With its 8-in-1 benefits, you'll have more reason to smile with Darlie Double Action Multicare. This toothpaste helps to reduce the number of bacteria and plaque found in your teeth and prevents cavities from happening.
With its denser and softer 0.01mm bristles, Darlie's High Density Toothbrush goes easy on your gums while also leaving them extra squeaky clean – a worthy addition to your arsenal of toiletries.
Stock Up On Darlie Products And Redeem Exclusive Snoopy Merch
Let's admit it – many of us still contribute to single-use plastic consumption when we head out, which has adverse effects on our environment.
By redeeming these reusable Snoopy lunch bags and using them to carry our takeaway, we can do our duty to help save mother nature. It doesn't hurt either that these bags are adorable and perfect for outdoor adventures with friends and family. 
You can make your purchases online through Darlie's official stores on Shopee, Lazada, FairPrice, Watsons and Guardian. 
Alternatively, you can also redeem them in-store at selected FairPrice, Sheng Siong, Giant, Cold Storage, Prime, Hao Mart, Watsons and Guardian outlets.
All images courtesy of Darlie.
Also read: 
Darlie x Peanuts Now Have Limited Edition Snoopy Cups For You To Start The Year With A Bright Smile