Darlie x Hello Kitty Flasks
Just recently, Darlie launched a collection of Hello Kitty bowls in kawaii kimono and floral designs. It seems like when it comes to Sanrio products, Darlie is the gift that keeps on giving. The toothpaste brand is now launching new vacuum flasks in more Hello Kitty designs that are exclusive to Singapore.
The collection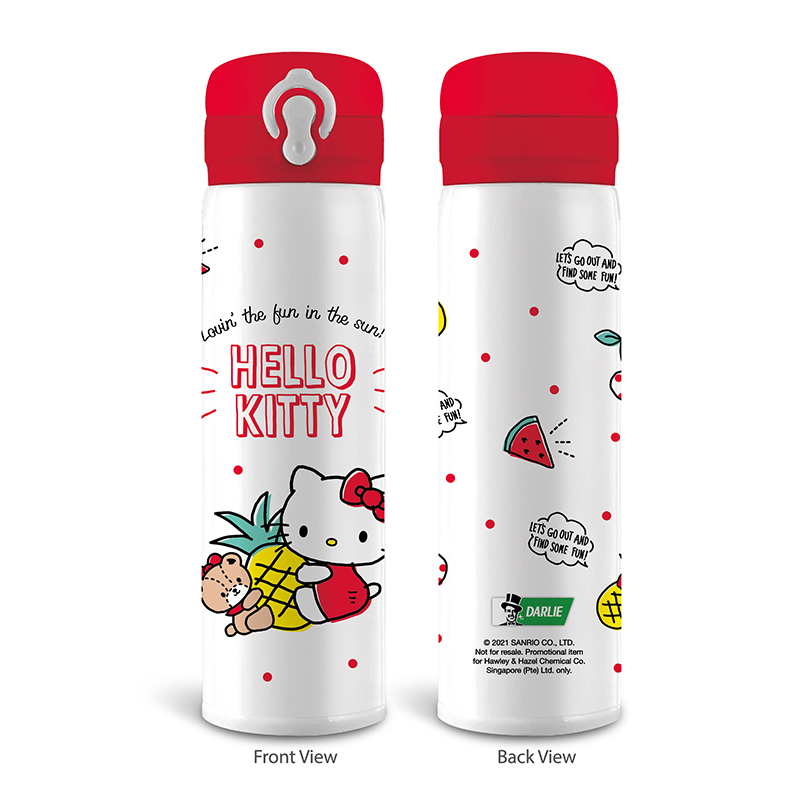 There are 2 Hello Kitty flasks that come in white and red hues to represent her iconic colour scheme. The first design features her and her beloved stuffed bear, Tiny Chum, hugging a giant pineapple on the front.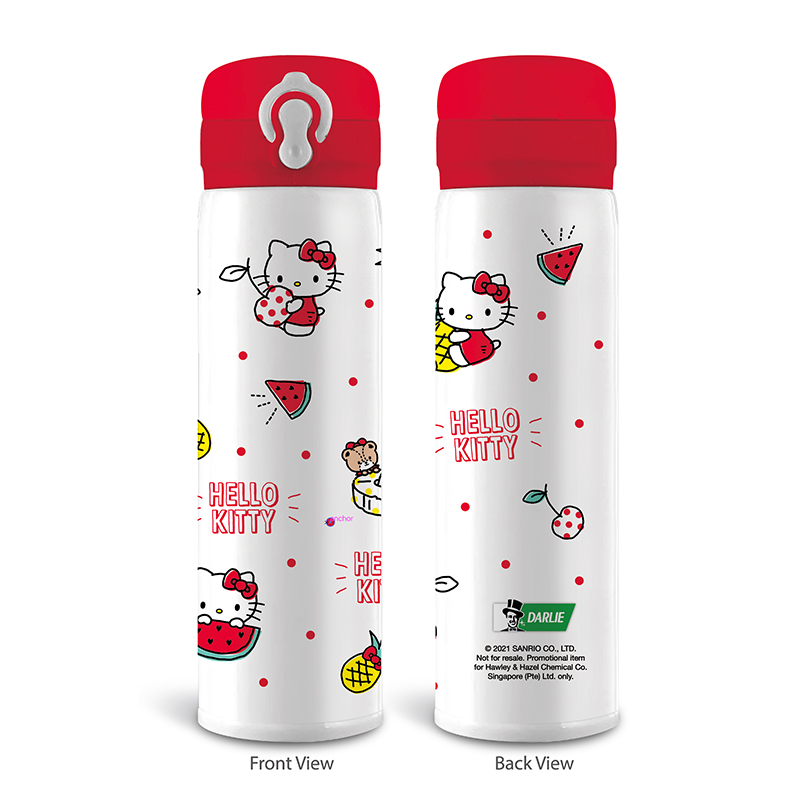 The next flask showcases the duo surrounded by tropical fruits such as watermelon and cherries, giving off a refreshing vibe. As Singapore experiences summer all year round, take this flask with you on a beach date with your girlfriends to stay hydrated in the humid weather.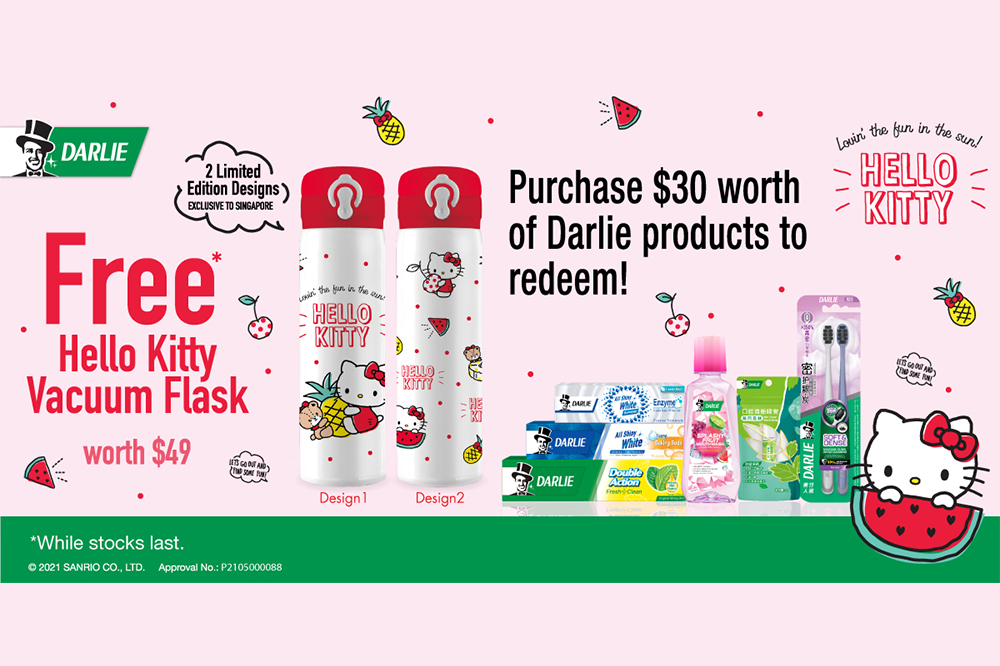 The flasks are made of stainless steel design and come with a leak-proof feature to keep your drinks cool. Or, if you're feeling cold during the recent rainy weather, the flask can also keep your drinks warm and cosy.  
To redeem the flasks worth $49 each, simply spend $30 on Darlie products, including 1 Darlie toothbrush. As these flasks are only available while stocks last, make sure to head to your nearest supermarket to get your hands on them ASAP.
Darlie products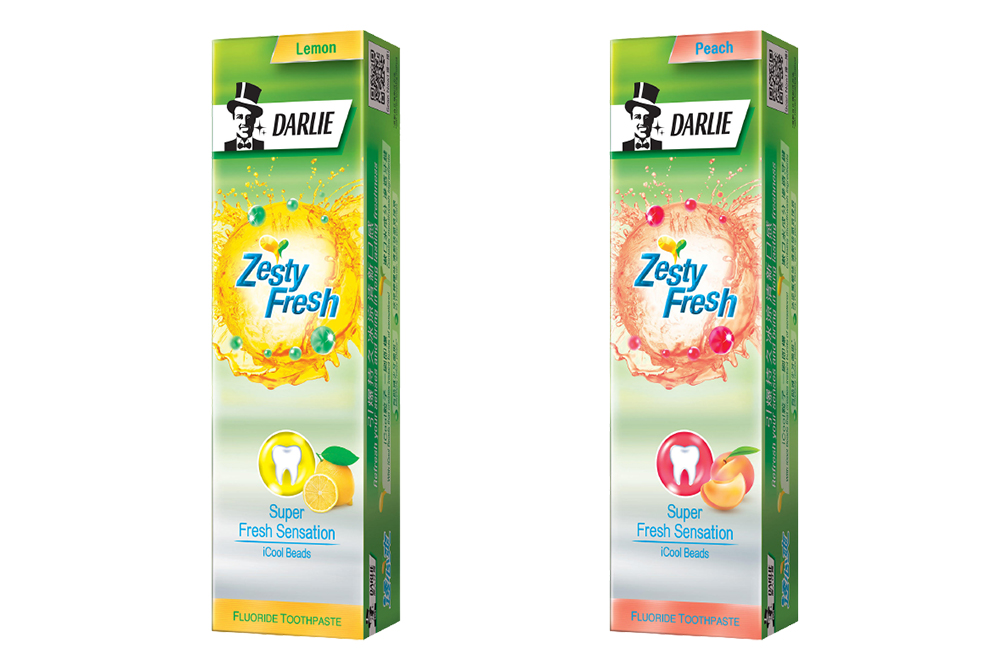 Pair your tropical fruits designed flasks with Darlie's fruit-flavoured oral care, such as the Zesty Fresh Toothpastes in lemon and peach flavours. These also contain mouthwash ingredients to prevent bad mask breath while you're out the whole day. 
The toothpastes are retailing at $5.90 per pack.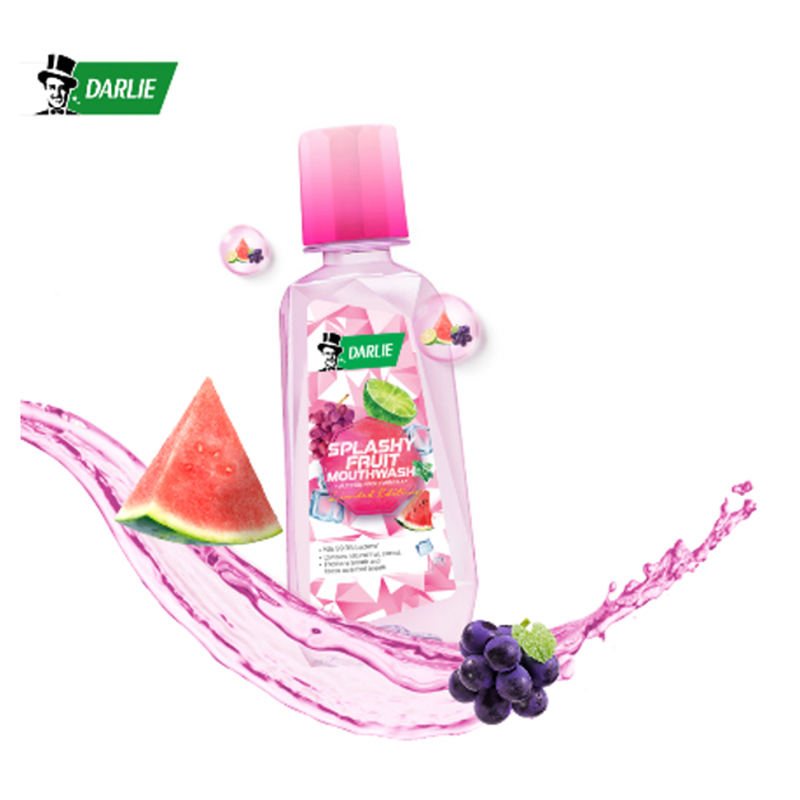 Brushing your teeth alone will not keep all the bacteria away — level up your oral care routine with Darlie's Splashy Fruit Mouthwash after brushing. The mouthwash contains natural fruit extract with a refreshing watermelon taste and is retailing at $5.90 per bottle.
Stay Hydrated With These Darlie x Hello Kitty Vacuum Flasks In Adorable Fruity Prints
While oral health is extremely important, make your routine more fun by redeeming Darlie's Hello Kitty vacuum flasks as well. These adorable flasks will be available from November onwards on Darlie's Shopee and Lazada websites, as well as on Watsons and FairPrice online. 
You can also head over to selected supermarkets of FairPrice, Sheng Siong, Giant, Cold Storage, Prime and Hao Mart for these Singapore-exclusive flasks.
If you're looking for more Hello Kitty products to add to your collection, check out Cheers' Hello Kitty plushies that come in nurse or police office outfits. 
All images courtesy of Darlie.
Also read:
Cheers Now Has Collectible Hello Kitty Plushies Dressed Like A Nurse Or Police For A Limited Time