Dating Agencies In Singapore
Let's admit it — we all could do with some lovin' no matter what age. With modern dating being such a hassle for us to navigate, it can be even more challenging for the older generation to figure it out. 
If you have parents or grandparents who are single and could do with some companionship, perhaps this is a sign to help them look for a partner. Here are 10 dating agencies in Singapore with no age limits because it's never too late to find a happily ever after.
1. Lunch Actually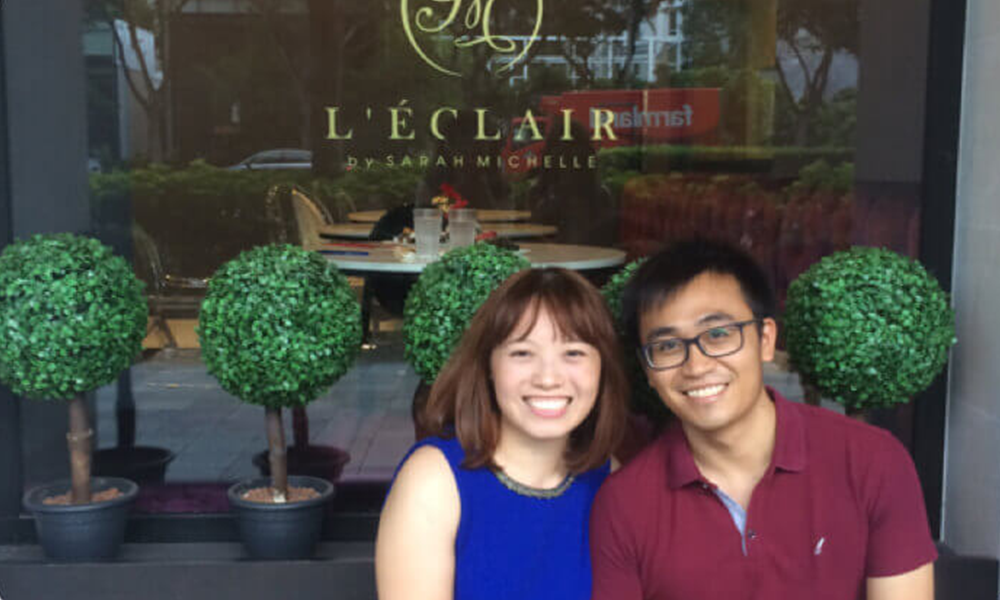 Source
Being one of the top dating agencies in Singapore, Lunch Actually has helped match over 150,000 people over 17 years. They mainly offer 2 main services — Personalised Matchmaking and Coaching Sessions. 
During the Personalised Matchmaking session, the consultants will start by getting to know you and your dating preferences. They will then begin to match you with the other clients in their database, and you can let them handle the rest.
You can also choose to go for their coaching sessions to boost your chances of finding your sweetheart. Some notable mentions would be their Elite Dating Programme and Communication Programme. 
Both are apt for seniors, since Elite Dating teaches singles how to navigate the modern dating world, while the Communication Programme shares tips to up their texting game and reduce getting ghosted. With a database of people from ages 25 to 65 years old, matured individuals won't be left out of options. 
Price: Depends on your profile, your dating and relationship goals
Address: 51 Cuppage Road, #10-07, Singapore 229469
Booking: Call/WhatsApp +65 9657 1826 or through this link
Website | Facebook | Instagram
2. Dating Moments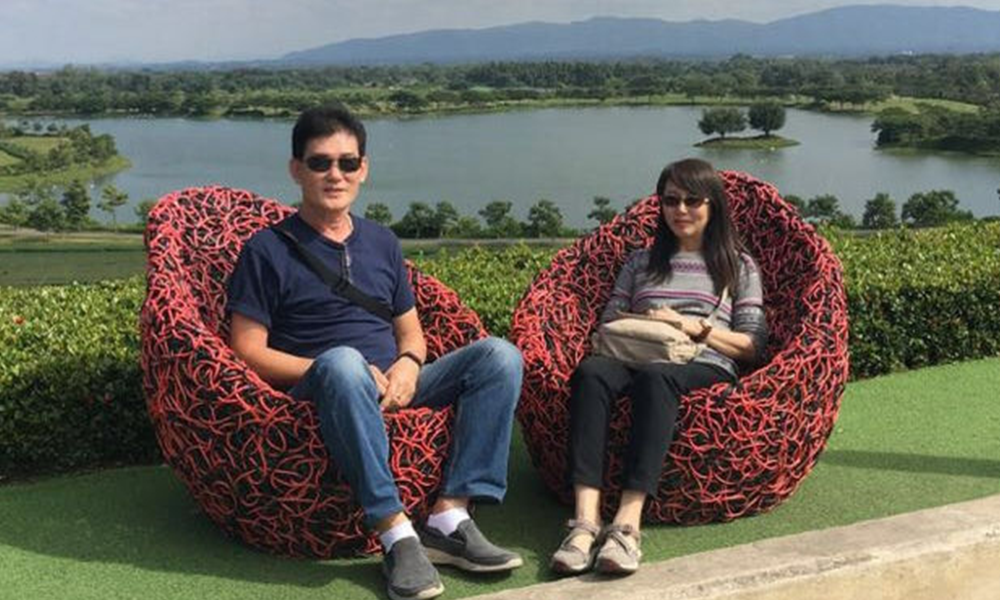 Source
Good news for seniors – Dating Moments has an exclusive Seniors Dating Community, which serves as a platform for the elderly to seek friendship, companionship or romance. This programme aims to provide a new beginning for them in their golden years.
Alternatively, Dating Moments has other programmes to help everyone find a match. For the whole experience, you can consider going for their MeetMe Dates, where members will have an integrated One to One Personalised Matching session. These dates are structured specifically at increasing the overall efficiency and effectiveness of the entire dating process.
Dating Moments also holds regular events and activities to help their members to expand their social circle, such as terrarium workshops and heritage walks.
Price: DM Meetme Dates: From $75 per date | DM Events & Activities: $16 per session | Contact DM for other services
Address: 60 Paya Lebar Road, #07-47, Paya Lebar Square, Singapore 409051
Booking: Call 6386 0887 | 8668 2833, email contactus@datingmoments.com or through this link
Website | Facebook | Instagram
3. Kopi Date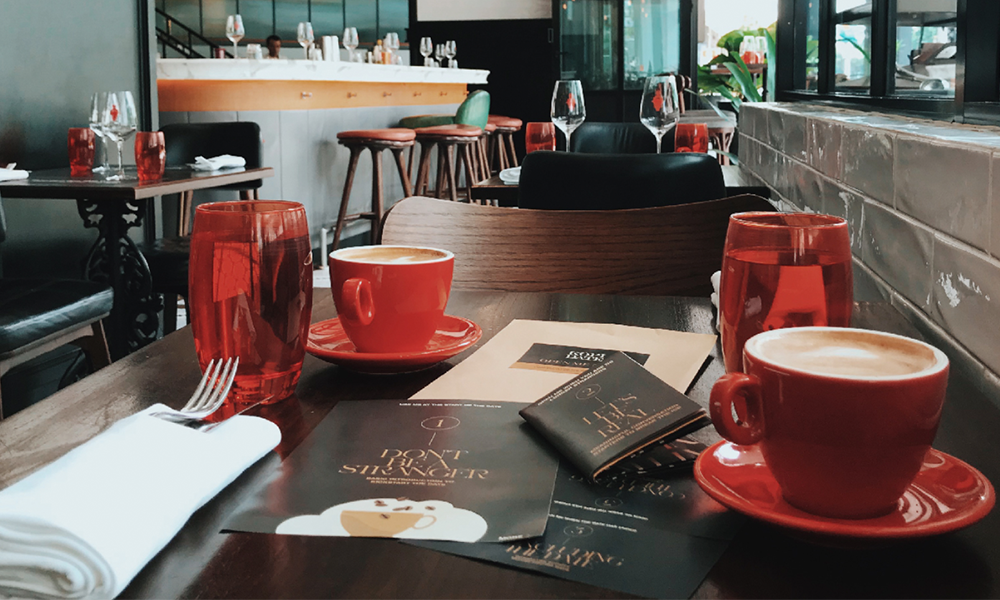 Source
Aimed to help singles form genuine connections through conversations, Kopi Date takes our favourite Singaporean pastime of enjoying a cup of coffee and gives it a modern spin. 
The Kopi Date team will curate and schedule a coffee date for candidates at one of their partner cafes. For coffee connoisseurs, you can kill two birds with one stone by exploring new spots to satisfy your caffeine cravings while meeting a potential partner.
Every Kopi Date Experience will be accompanied by a complimentary beverage and signature Experience kit to spark interesting conversations.
If you have a friend who is also single and ready to mingle, you can also sign up with them and enjoy 8% off together.
Price: $36 for Ladies | $40 for the Gentlemen for 1 Kopi Date experience a month
Booking: Call 8779 3597 or email hello@kopidate.com
Website | Facebook | Instagram
4. One Plus One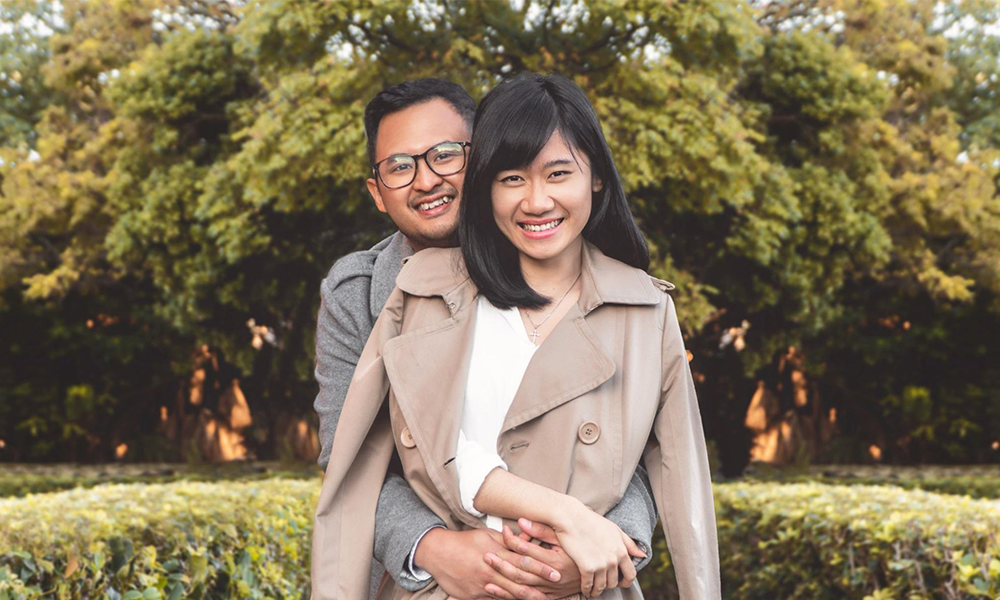 Source
One Plus One organises many indoor and outdoor events for Singapore singles to expand their social networks through meeting friends of the opposite gender.
Activities range from casual dinner sessions to local sightseeing excursions. There is something for everyone and for all ages, and by signing up for the events, you just might find like-minded people who share the same interests as you.
You can register to join their telegram channels for more frequent updates to see their upcoming schedule.
Price: Depends on the event or activity
Address: 1 Irving Place, #08-01, Singapore 369546
Booking: Text 9017 0885 or email info@oneplusone.com.sg
Website 
5. A Dance Date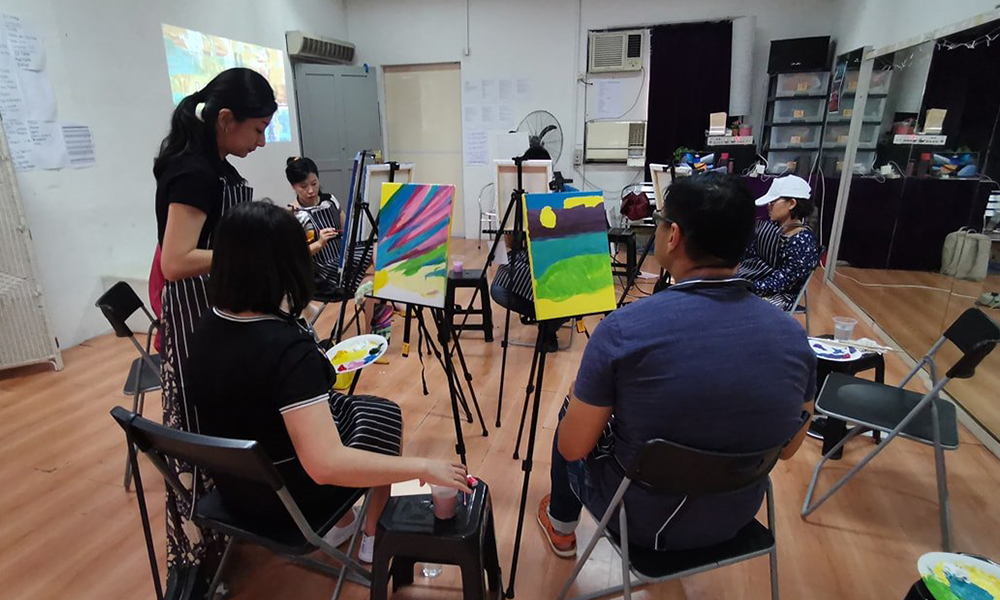 Source
Unleash your inner "Dancing Queen" with A Dance Date, and you could meet the person of your dreams while you're at it. A Dance Date is a dating agency specialising in providing opportunities for singles of similar interests to meet and widen their social network despite their busy work schedules.
As its name suggests, they hold social dance classes and parties for different dance genres — Tango, Hip Hop and Salsa. There is no need to worry if your body coordination is terrible; you can slowly hone your dance skills over 2 to 3 months with professional guidance.
Apart from the dance classes and parties, A Dance Date also has weekly online meet ups, board games sessions and monthly acrylic painting programmes. Just like love, learning is for everyone. So pick up a new skill and who knows, you might pick up a new life partner too. 
Price: Online Meetups: $15 | Acrylic Painting: $38 for members, $48 for non-members | Quarterly Member Package: $50 | 5-Year Member Package: $100
Address: 63 Hillview Ave, Lam Soon Industrial Building, Singapore 669569
Booking: Register for Online Meetups | Acrylic Painting
For Enquiry: WhatsApp 8157 7733 | 8186 0368 or email admin@adancedate.com
Website 
Also read:
16 Unique Dating Apps For Singaporeans That Are Not Tinder To Meet Matches & Find Your SO
6. GaiGai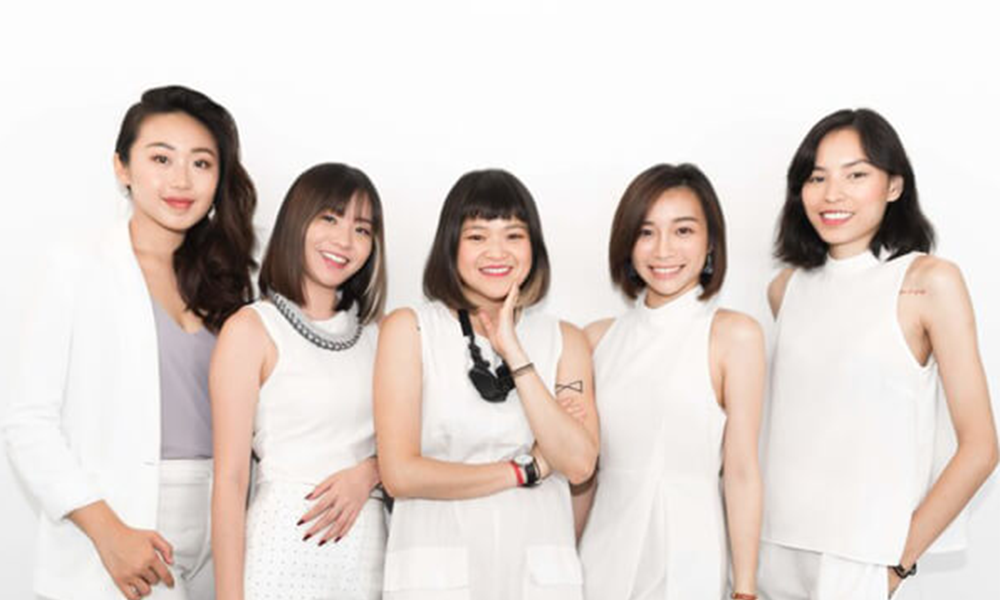 Source
Known as the offline version of the dating app, Paktor, GaiGai offers an efficient matchmaking technology to help their clients find love.
GaiGai Dating includes a consultation session, where matchmakers will search for compatible matches via an advanced matchmaking system developed by GaiGai themselves.
You can also sign up for an Image and Consulting session conducted by Fleek, an image and date coaching agency under GaiGai. They provide personalised sessions with their experts to help clients discover a personal style. During the session, you'll get to experience date simulations and practice sessions, which will be tailored to your own needs.
Price: Will be determined after the free profiling session
Address: 137 Cecil Street, #12-02, Singapore 069537
Booking: Call 6222 9670, email contact@letsgaigai.com or through this link
Website
7. Fabrique Love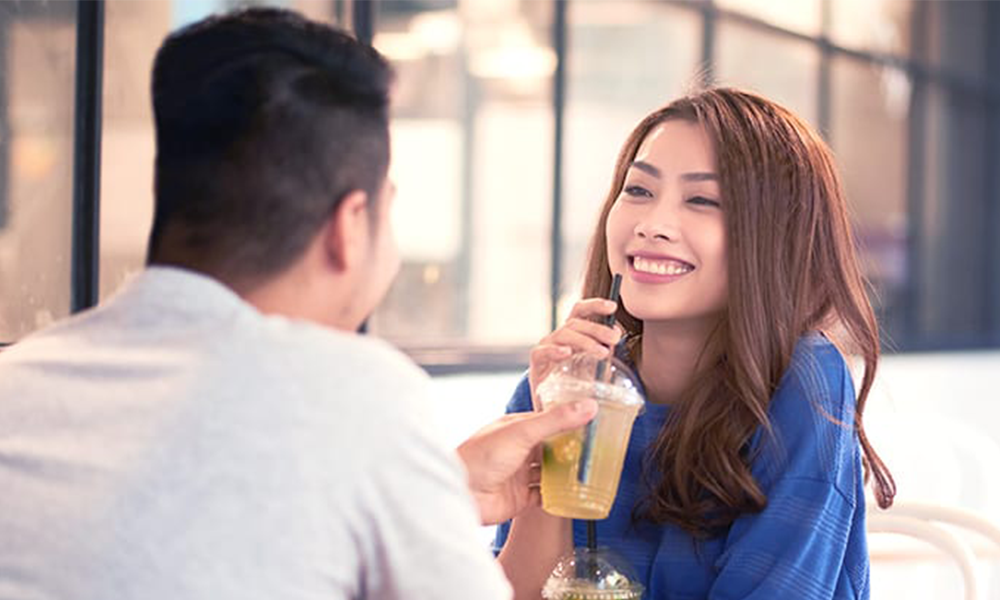 Source
Fabrique Love holds a wide range of dating events, from escape rooms to dinner dates, so it's entirely up to you if you want to be a little more active or have a chill chit-chat session.
They also have personalised matching services where you'll sit in for a consultation with the relationship managers first, and they will find you a potential match.
Clients can choose to go on a pay-as-you-go arrangement if they're still unsure about splurging on date packages. The Relationship Managers will advise what might work best for you based on your needs. You can sign up for a free dating consultation here.
Joining the Fabrique Lifetime Membership immediately enrols you into their database for matching and entitles you to 15% off their events and other exclusive perks.
Price: Lifetime Membership: $188
Address: 2 Leng Kee Road, #04-11, Thye Hong Centre, Singapore 159086
Booking: Call 6838 0298 | 9724 8087, WhatsApp 9818 2250 or email contact@fabriquelove.com
Website | Facebook | Instagram
8. Society W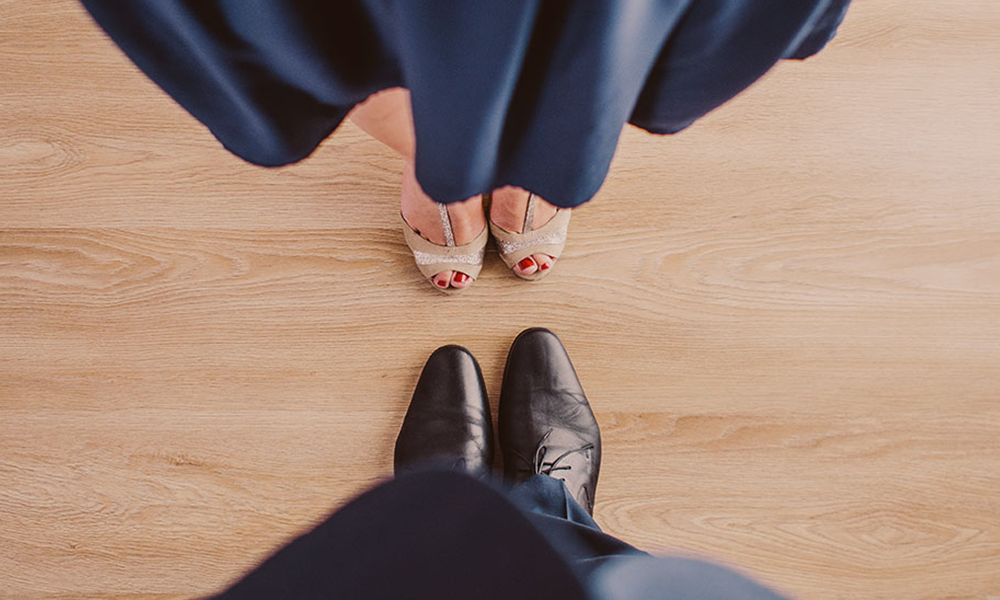 Source
Exclusively for high-status singles looking to find their equal, Society W meets and screens all potential dates to ensure that they are what the client is looking for. 
There are 2 services available at Society W — Matchmaking and Empowerment. 
The Matchmaking service is quick and efficient as their matchmakers will find exceptional matches to match the criteria set by the client. They will do everything else too, including the date arrangements, so you can continue with your busy schedule without worrying about coordinating everything.
The Empowerment Programme will teach you how to revamp your online dating profile, brush up on your flirting skills, and dress more stylishly – which will come in handy for seniors who might have lost their magic touch.
Price: Free of charge to join the Society W Members List | Prices for Matchmaking depends on the individual
Address: 25 Lor Telok, #02-01, Singapore 049037
Booking: Call 6904 9290 or email mail@societyw.com
Website | Facebook 
9. Complete Me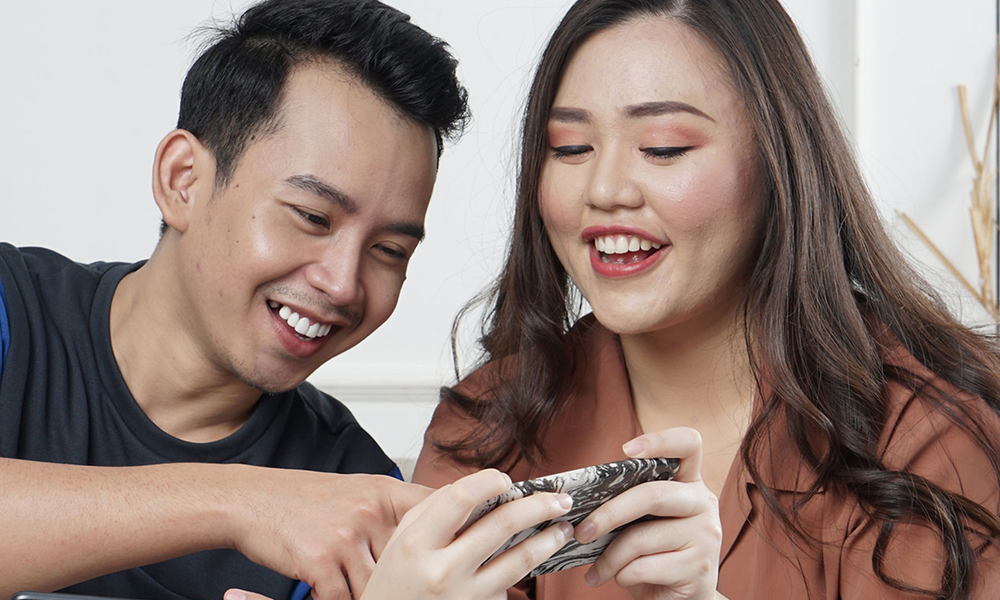 Source
CompleteMe specialises in 1-to-1 rotation speed dating events at romantic dining venues, as such events have proven to be more effective at bringing couples together.  
They have many events like high teas and Let's Chat sessions on various platforms, where they also separate and categorise according to different age groups for each event.
They also offer Personal Profile Dating, which allows their clients to find their match by telling Complete Me their 3 main criteria. This service is available for $99 for 1 match (within a year) and includes a meal at a cosy restaurant.
Price: Personal Profile Dating: $99 for 1 match | Events: Prices differ for each event
Address: 14 Robinson Road, #08-01A, Far East Finance Building, Singapore 048545
Booking: Call 8125 2321 or email admin@completeme.com.sg
Website | Facebook | Instagram 
10. Divine Connect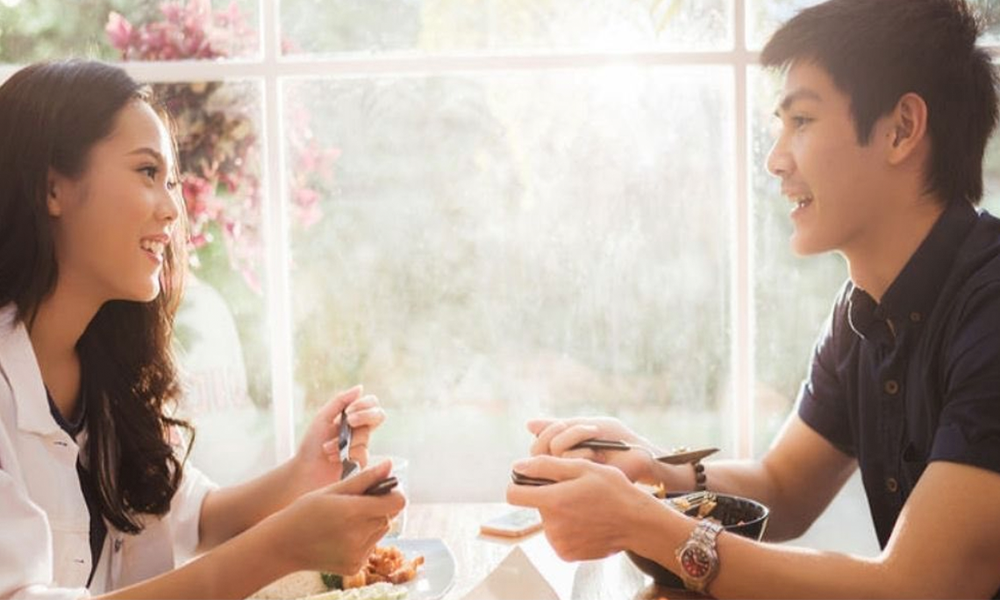 Source
Divine Connect is a premier matchmaking agency that offers a holistic approach to finding your ideal life partner.
They use Enneagram Profiling to map out 9 distinct strategies for each type to relate to the self, others and the world. If you're one to believe in horoscopes and MBTI types, using an enneagram will allow you to recognise a pattern in human behaviour, whether it is for your own personal relationships or a business one.
After going through the profiling session, the experts at Divine Connect will coach you based on your enneagram. Each session is 2 to 3 hours which is plenty of time for you to understand and digest the information for future uses.
Last but not least, Divine Connect will do a personalised matching session that includes a face-to-face chatting session to help them better understand your personality and expectations.
Price: Enneagram Profiling: $30 | Personalised Coaching: $150 | Personalised Matching: $550 | Contact Divine Connect for their package deal rates
Address: 380 Jalan Besar, #07-01, Arc 380, Singapore 209000
Booking: Call 6823 1232 | 9677 9709 or email consultant@divineconnect.com.sg
Website | Facebook | Instagram 
These Dating Agencies Can Help You Find Love In A Hopeless Place, No Matter How Old You Are
Instead of scrolling through TikTok and feeling lonely every time you see a couples' trend, maybe it's time for you to do something about it. And while you're at it, you can also help the single elders in your family if they're seeking out a companion.
These dating agencies are happy to welcome anybody over the age of 21, so you can try it out for yourself and hopefully find that special someone.
Also read:
Survey In Singapore Reveals Bad Breath, Height & Financial Instability Among The Top Dating Deal Breakers