Virtual Dating Ideas
With the Phase 2 measures in Singapore due to COVID-19, dining out is a no-no. As a result, many couples are now going through "long-distance relationships" and have to brainstorm virtual dating ideas even though they're both in the same country.
However, not even a virus can stop love and affection. Take your dates online with a myriad of activities that are made better with your partner on the other side of a call. Here are some virtual dating ideas that'll keep you connected, no matter the distance.
1. Play online games together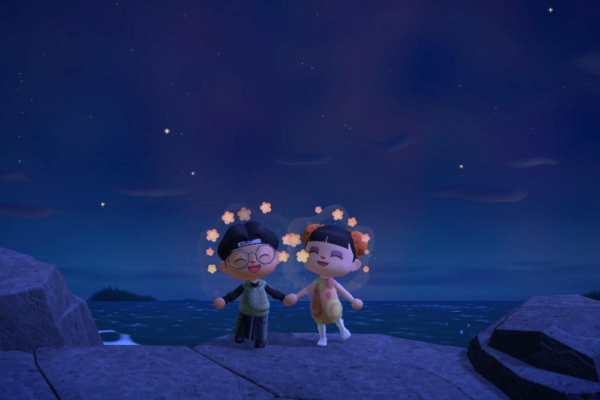 Image courtesy of Oh Su Min Joey
Whether you and your beau are hardcore gamers or casual Candy Crushers, online games are an ideal way to connect over the distance. Popular releases like Animal Crossing: New Horizons, Stardew Valley or Minecraft have features that allow you to plan, build and go on a virtual date together.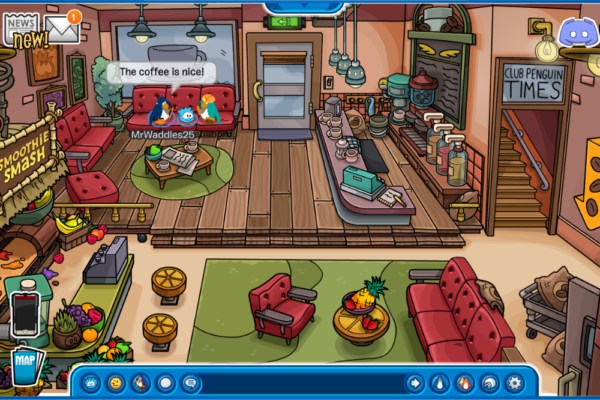 Image courtesy of Billy Tran
If you don't want to splurge on games, there are plenty of free options available like the iconic Club Penguin. You can sleigh down mountains, go fishing or chill in your igloos—that's just as many, if not more, activities than in real life.
2. Play co-op games together
Source
For those who like playing games but prefer a more goal-oriented activity, co-op games require you to share a brain cell and work together. Watch chaos ensue as the two of you scramble to complete orders in Overcooked. Alternatively, put your detective and communication skills to the test in the co-op puzzle game We Were Here, available for free on Steam.
3. Cook for each other by sharing instructions
Source
It's always romantic when your S.O. cooks for you. And while they're not there physically, that doesn't mean you can't share a homemade dinner from the heart with them.
Bring your phone, tablet or laptop over to the kitchen and simultaneously share instructions through a video call. Since it's their own recipe and cooking method you'll be following and vice versa, it'll be as if you're cooking for each other.
4. Go on a virtual museum tour
Source
For the couple who loves museum-hopping, fret not as many museums are opening their doors online. Marvel at the architectural grandeur of the Lourve Museum in Paris while stopping by the classic artefacts in Napoleon's Apartments. 
Source
Afterwards, travel halfway around the world to Taipei's National Palace Museum and be immersed in ancient Eastern cultures. A worldwide museum tour with zero cost and zero flights.
Check out these resources for more museums with free tours and other virtual travel experiences.
5. Dress up and have a virtual photoshoot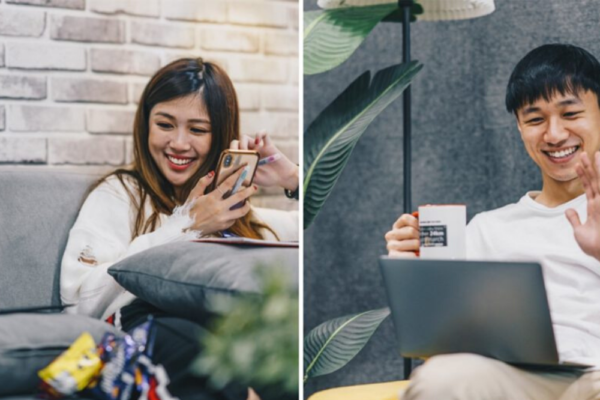 Photoshoots are a fun way to bond and can still be organised from the confines of your home. Hop on your typical FaceTime or video call, except this time, dress up and be prepared to find those IG-worthy corners in your house.
The "photographer" will give instructions to the "model" on how to angle the camera and pose, before taking screenshots from their own phone. They'll then choose the best ones to edit and voila! You have new #OOTD-worthy pictures to post on Instagram even when you're both stuck at home. 
6. Exercise together with YouTube workout routines
While you can't meet up at a park to go on a jog, it doesn't mean that you can't keep fit together. There are plenty of online YouTube home workout routines for your abs, muscles, cardio or yoga that are easy for both of you to follow.
Having someone there, albeit virtually, is still a pretty good motivation to finally exercise.  
Also read: 
7 Paid Fitness Apps That Are Now Free In Response To COVID-19 So You Can Stay Fit While Staying Home
7. Use apps to watch movies together online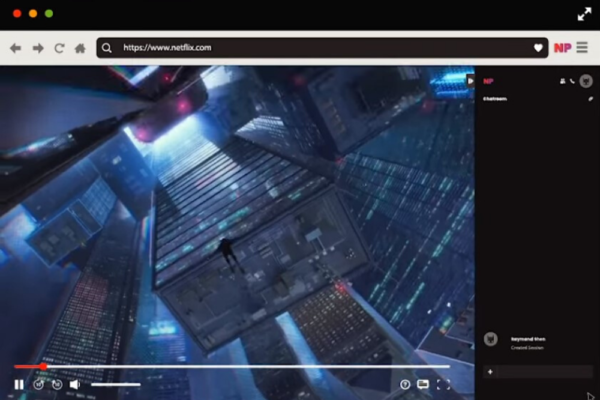 Source
Movies and popcorn are a classic, timeless date and one that can also be transferred online. Netflix and chill from afar with apps like Kast or Netflix Party, which automatically sync you and your partner's stream together. Gone are the days of agonisingly attempting to press play at the same time.
The apps also allow you to discuss the movies in the chat, convenient for couples who love to talk during movies. 
8. Get creative and make TikToks together
TikTok is all the rage nowadays, with all sorts of people participating in dances or "challenges". Why not ride this current trend together and try your hands—and feet—at some of these viral dance moves?
The #renegadechallenge or #canttouchthischallenge are only a few TikTok challenges that come to mind. If you're comfortable with posting them, you can even splice each other's attempts into one TikTok to show the world that social distancing isn't emotional distancing. 
9. Learn a new skill together
Physical workshops for couples may be cancelled, but that doesn't mean this exciting date idea is. While you could obviously sign up for some of the many online courses now available, a simple origami-folding session from Wikihow pages or basic braiding 101 is just as fun. Competitive spirits can challenge one another to see who can master the new skill first.
10. Channel Bob Ross and paint together online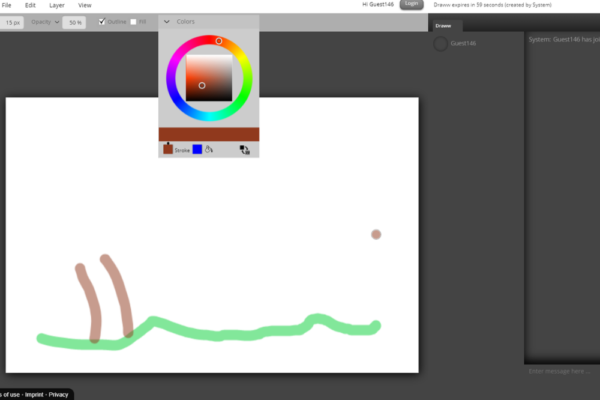 Websites like MultiDraw or Aggie.io allow you to create a chatroom for painting so that you can collaborate on a drawing. Regardless of whether one, both, or none, of you is an artist, it's going to be fun seeing what kind of artwork your combined brains come up with.
Other drawing ideas include halving the canvas and have each person be responsible for their half while trying to re-create famous paintings.
11. Sing your hearts out in a virtual karaoke session
KTV sessions have always been a good way to cap off an awesome night out. But since karaoke studios are closed for the time being, move it online instead.
Use Zoom or Skype and share your screens with the sound on to jam to your favourite songs on YouTube. A lot of us sing in our bedrooms anyway, so there's no harm having our partner there too. 
12. Attend a virtual concert 
Source
Many famous artists have moved their concerts online, including both local ones like Jasmine Sokko as well as international stars like BTS or Metallica. With past broadcasts and new live streams coming up on the regular, dim your room lights and rock on with your partner over a call. 
Bonus: Surprise one another with care packages
Buying flowers for your partner or treating them to a nice meal is a simple gesture that goes a long way. Now that we're all staying home, show some love and appreciation by sending your partner a care package.
It could be a classic, romantic bouquet of flowers. Or alternatively, surprise them with their favourite meal for lunch via a food delivery app. You could even go all out and curate a goodie bag from Fairprice to send to them! Food and groceries are definitely timely gifts right now.
Try Some Of These Virtual Dating Ideas With Your Partner
Date nights after work (from home) can still be enjoyed with these virtual dating ideas. Have fun going on these virtual dates and prove that your affection can withstand even a global pandemic.
Also read: 
Charles & Keith Has An Online Mid-Season Sale With Up To 60% Off For Post-CB Dates