Disney x Nissin Collection
When "midnight snack" is mentioned, one of the first few things you'll probably think of is cup noodles, especially the popular Nissin brand. Always one to showcase their creativity, they have launched unique cup noodle pouches and teeth flosses in the past. 
This time, they are bringing us down memory lane with a collaboration with Disney, featuring apparel and accessories in cup noodle designs.
Homeware items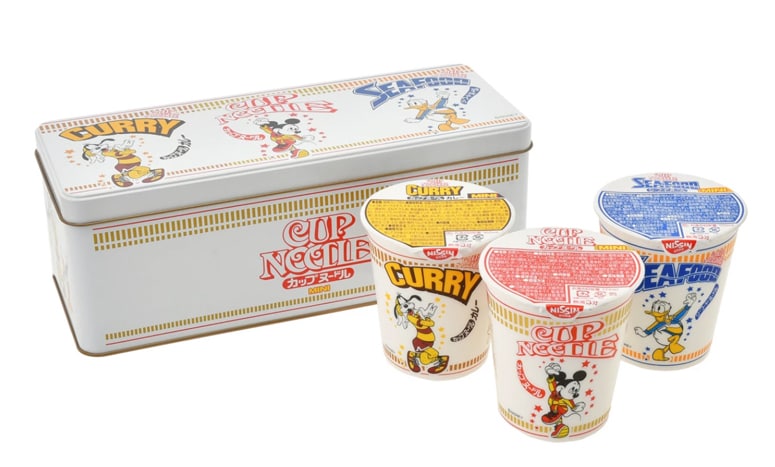 Starting off with the essentials, three mouthwatering cup noodles are nestled in the rectangular Nissin style tin can. Each package has a different design and flavour, depicting Donald Duck, Mickey Mouse and Goofy being, well, goofy. 
The set includes the ever-popular seafood, original and curry flavours, perfect for that friend who counts cup noodles as "essential" food. The tin can case can also become a collectible, repurposed to store other knick-knacks. 
This Mickey, Donald, Goofy Cup Noodle Mini Can Case retails at 1,512 yen (~S$14.81).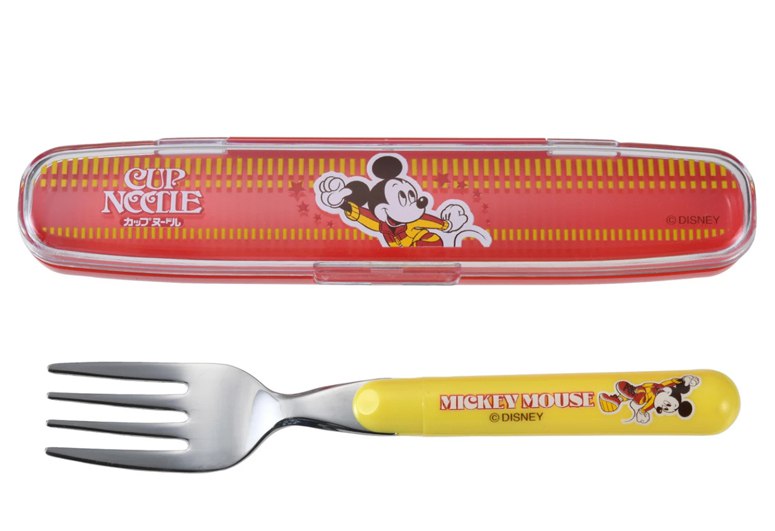 Instead of wooden chopsticks, you can consume your cup noodles with this matching utensil set. The fork is highlighted with a yellow handle, and it sits snugly in a case featuring Mickey Mouse and the Cup Noodle logo. 
This Mickey Fork Case retails at 880 yen (~S$8.62).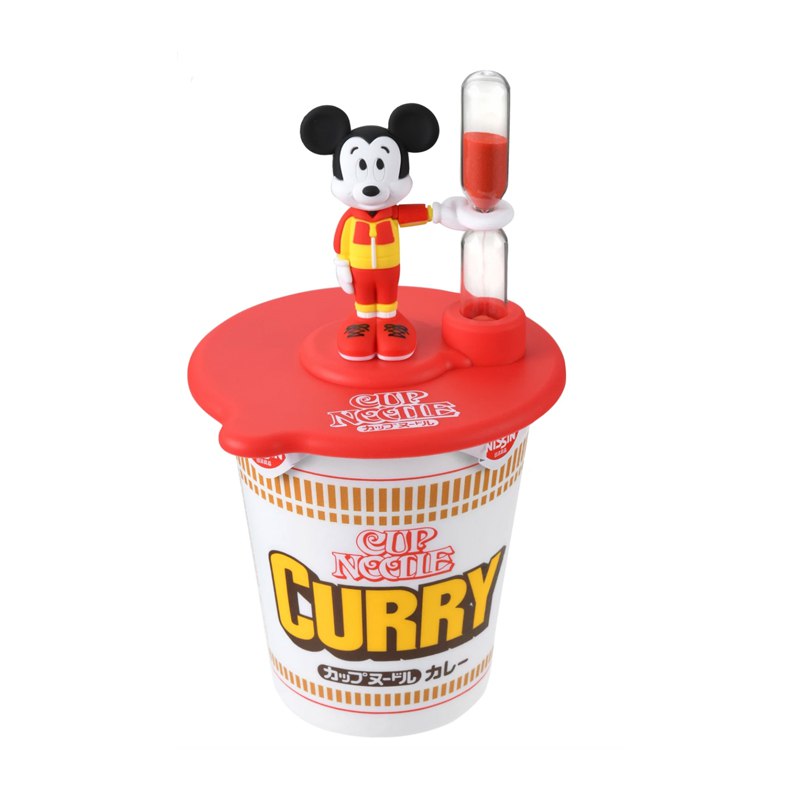 While waiting for your cup noodles to cook, decorate the top with this kawaii Mickey Mouse cover with an attached hourglass. The convenient part is how the sand in the hourglass counts down 3 minutes for you – the suggested time for the noodles to be cooled. This retails at 2,420 yen (~S$23.69).
Apparel collection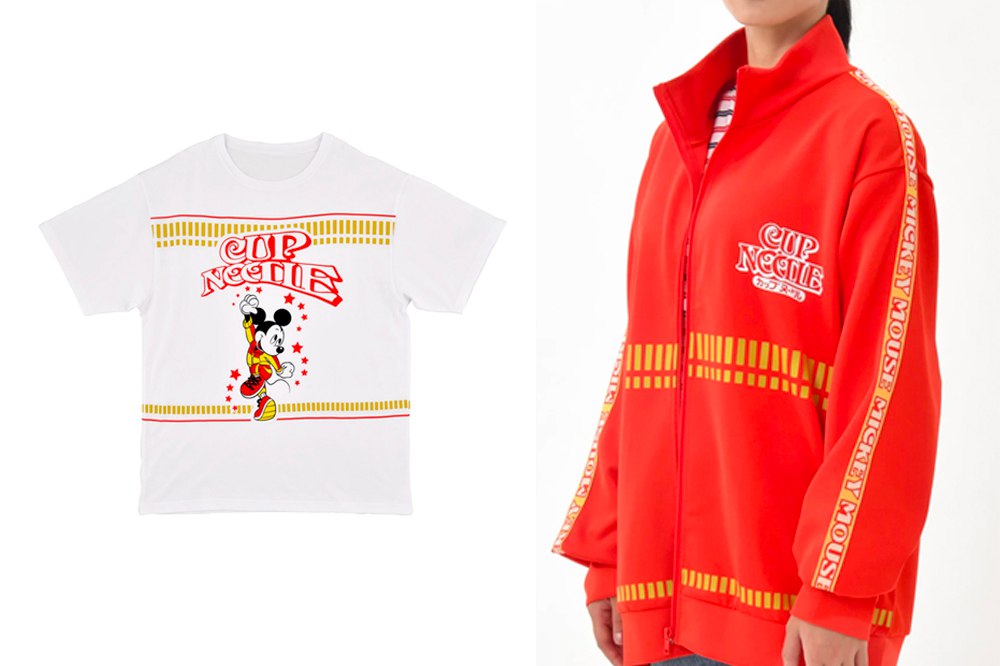 Show your love for Mickey and Nissin Cup Noodles through the T-shirt and jacket in the collection. Whether you're donning them together or separately, you can bet that the eye-catching designs would be a conversation starter. 
The T-shirt retails at 4,950 yen (~S$48.47) and the jacket retails at 7,920 yen (~S$77.54).
Accessories
A good outfit is never complete without the right accessories.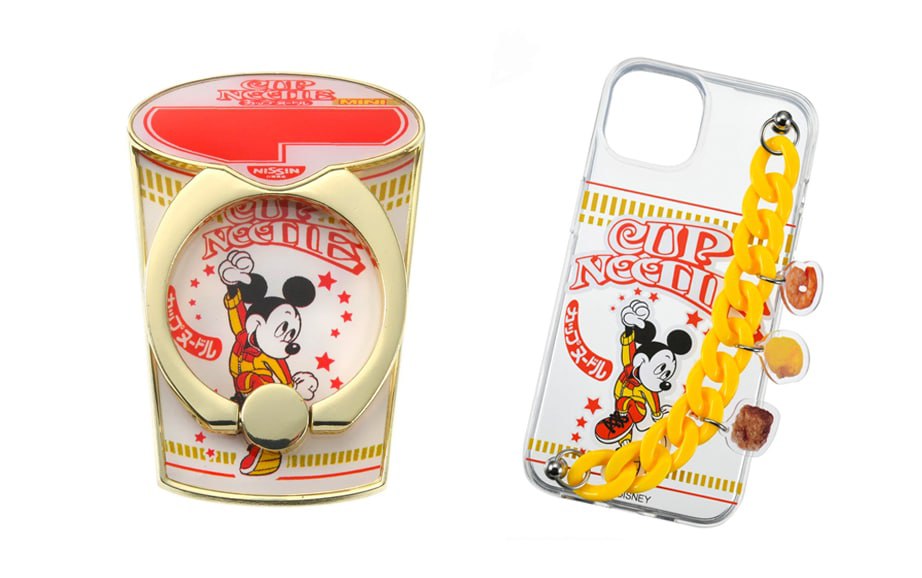 For those who can't get enough of Mickey and pals, these phone accessories will surely do the trick. The adorable Nissin phone case with the noodle-like chain will express your love for both instant noodles and Mickey, all while ensuring you have a secure grip of your phone for that next bomb selfie.
The smartphone ring retails at 2,090 yen (~S$20.46), while the smartphone case retails at 3,080 yen (~S$30.16).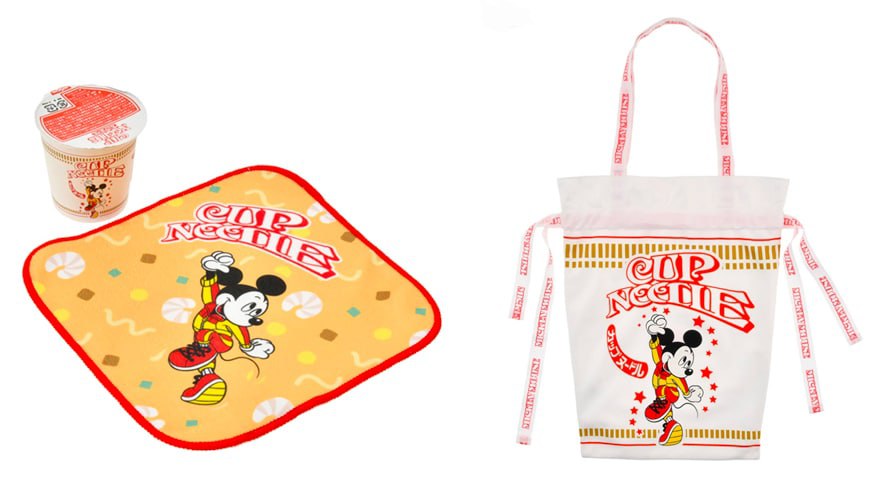 For those who want to express their love for cup noodles, Nissin has a tote bag with a cute red and yellow coloured Mickey Mouse design. Don't miss out on the mini towel too, that will come in handy to wipe up any stains and mess from slurping your noods. 
The tote bag retails at 3,740 yen (~S$36.62) and the mini towel retails at 770 yen (~S$7.54).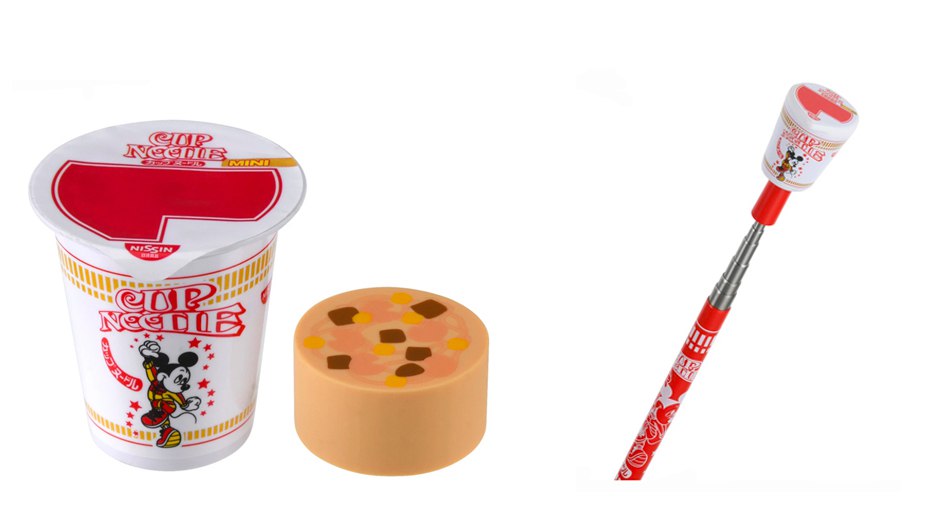 You won't dread going back to school or work when you have adorable stationary to accompany you. The Disney x Nissin collection has your back with the cup noodle shaped eraser and ballpoint pen. The eraser retails at 880 yen (~S$8.62) while the ballpoint pen retails at 1,540 yen (~S$15.07). 
Tsum Tsum collection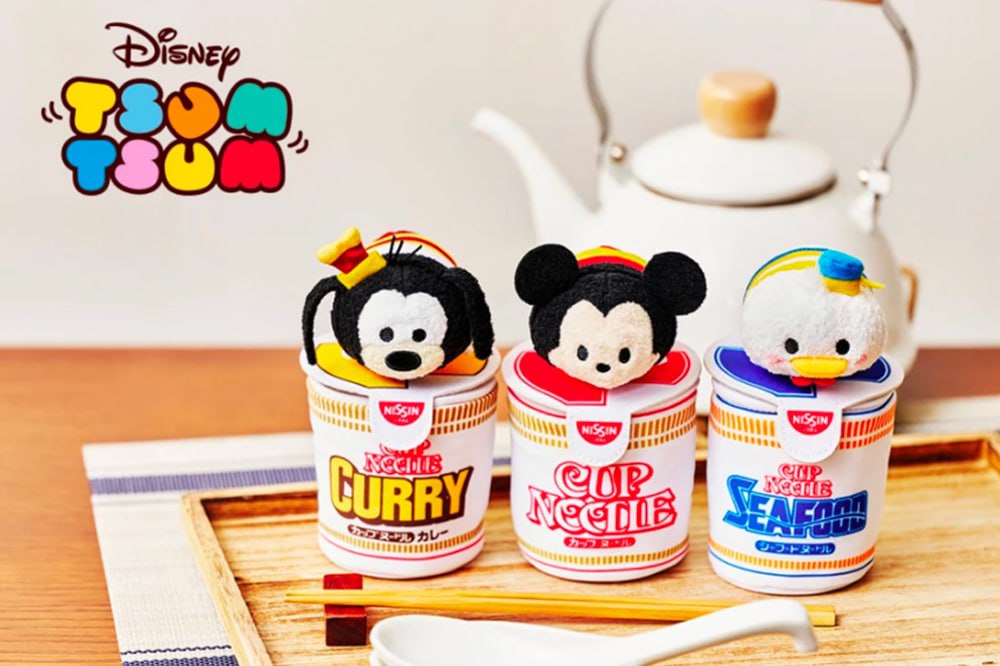 Besides the classic Disney characters, they also come in an extra adorable appearance in the form of the Tsum Tsum series. If you're a regular Tsum Tsum collector, you might want to rush to get one of these cute plush toys that have Goofy, Mickey and Donald Duck designs.
The plushies take the shape of a cup noodle, with the Tsum Tsum character able to fit comfortably inside it. Each character plushie retails at 1,980 yen (~S$19.38). 
Celebrate Your Love For Two Fan-Favourite Brands With The Mickey x Nissin Collection
From plushies to practical homeware, these tasty-looking Disney x Nissin products will let you have your instant noodles fix without getting the calories in return.
Most of the products are now available for purchase on the shopDisney Japan store. However, some items such as the apparel, pen, tote bag, and mini towel will only be released on 23 September 2022, so you can look forward to that drop soon. 
Unfortunately, the shopDisney Japan store doesn't ship overseas directly, so you'd need to use a freight-forwarding service, or fingers crossed that the shopDisney Singapore store will bring these items in soon. 
Cover: Source
All images courtesy of shopDisney.
Also read:
This Nissin Cup Noodles Makeup Collection Has Eyeshadow & Lip Creams To Add "Flavour" To Your Glam