Nissin Tooth Floss
You're not mistaken — April Fool's Day is indeed over. Despite that, Nissin is back with more hilarious products that will make you question if they're real. Collaborating with dental hygiene brand Cocofloss, Nissin has launched 4 flavours of tooth flosses to keep your teeth clean. The best part? They're shaped just like the curly instant noodles too.
The tooth floss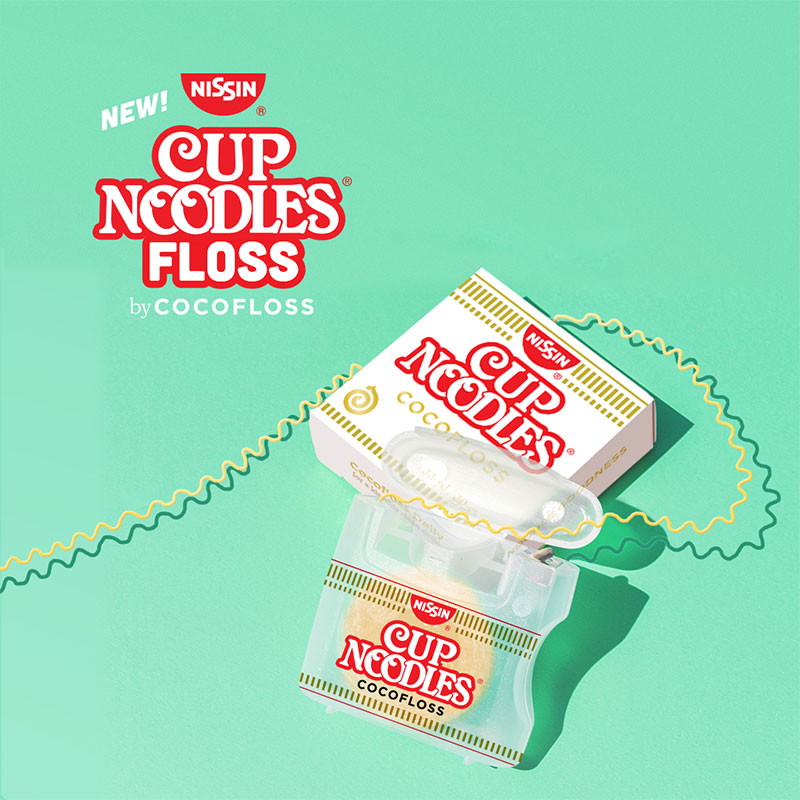 Source
Don't be fooled by the weak noodle-like appearance of the floss. These are actually made with interwoven fibres to maximise strength and minimise shredding while you floss. 
Each floss comes with Nissin's iconic packaging design, and the transparent floss box allows you to see the "noodles" packed inside. As delicious as these look, unfortunately, they're not edible, so you'll need to hold yourself back from taking a bite.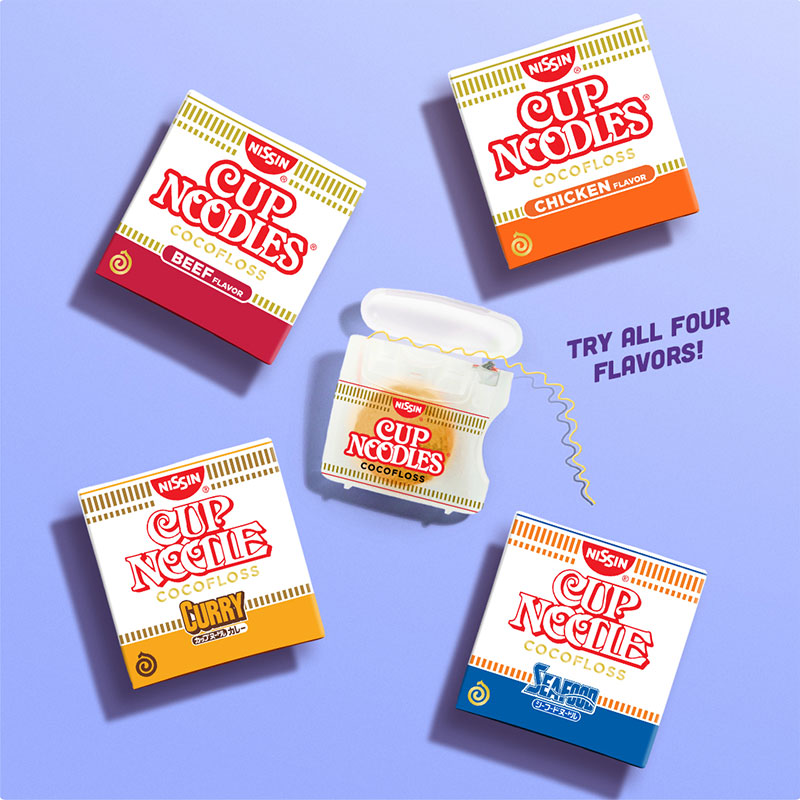 Source
Instead of mint, the tooth floss comes in Nissin's most popular flavours: Beef, Chicken, Curry and Seafood. If you're wary about the flavours, rest assured that they're all made with natural aromatic oils and vegan wax.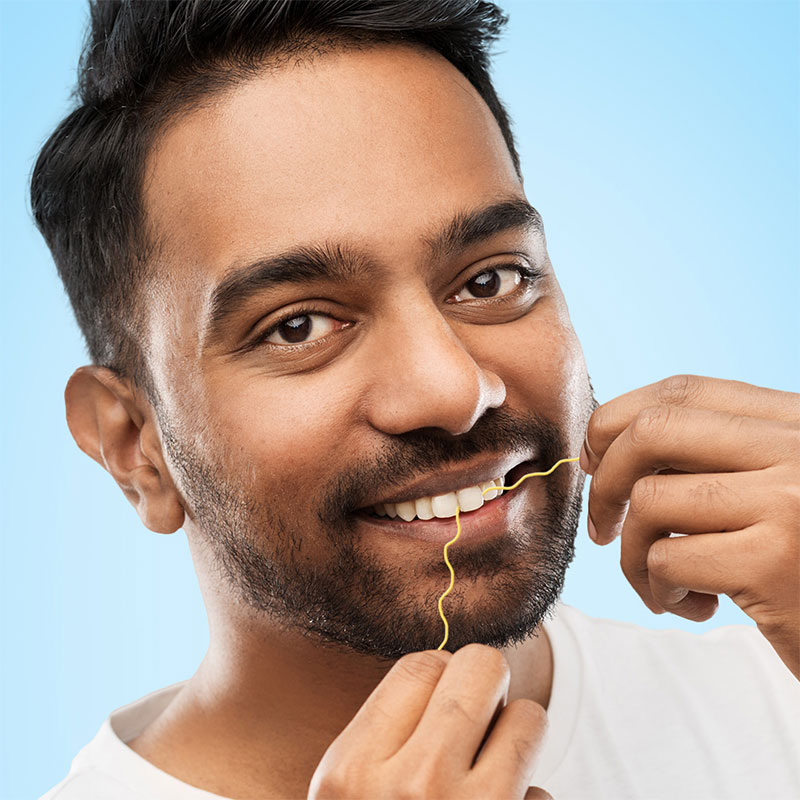 Source
Perhaps you can even use the "noodles" to prank your friends into thinking that you're cleaning your teeth with food. Once you've revealed the secret that these flosses can actually scrub your teeth and soothe your gums, your friends might be scrambling to get their own too.
Additional flavours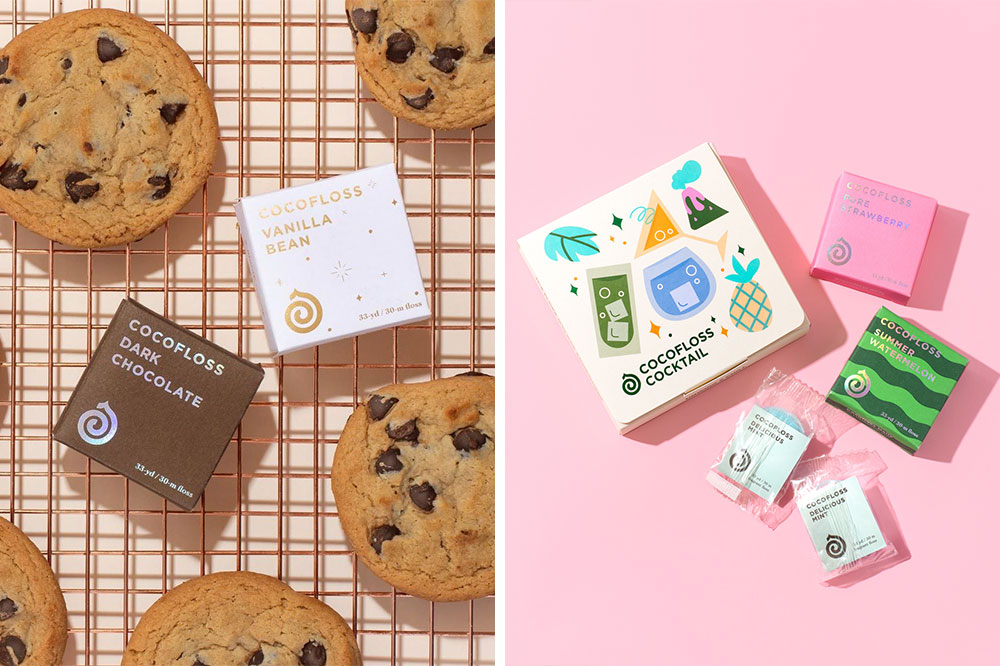 Source
This isn't the first time Cocofloss has released food-themed dental flosses. Previously, they came up with sweet cookie flosses in dark chocolate and vanilla bean flavours.
Cocofloss also has a cocktail series with watermelon and strawberry flosses. With the release of the Nissin noodles floss, we're looking forward to seeing what other intriguing food-themed flavours they might come up with next.
This Nissin Tooth Floss Comes In 4 Flavours Of Our Fave Instant Noodles
As with the giant Nissin cup noodle mop that was released earlier this year, it's clear to see that Nissin is always full of quirky surprises for their fans. At the moment, the Nissin tooth flosses are sold out, but fans can stay tuned to Nissin's online store for any potential updates about the collection restocking.
Cover: Source
Also read:
Nissin's Cup Noodle Mop Comes With Meat, Eggs & Shrimp Ingredients To Motivate You To Spring Clean