Nissin Cup Noodle Pouches
Since the Castify x Nissin collab was launched last month, Nissin has been releasing more cup noodle merchandise in celebration of their 50th anniversary. To show some love for this convenient snack, Nissin is also releasing cup noodle pouches in a variety of different "flavours" — an adorable accessory to pay tribute to your late-night cravings.
The design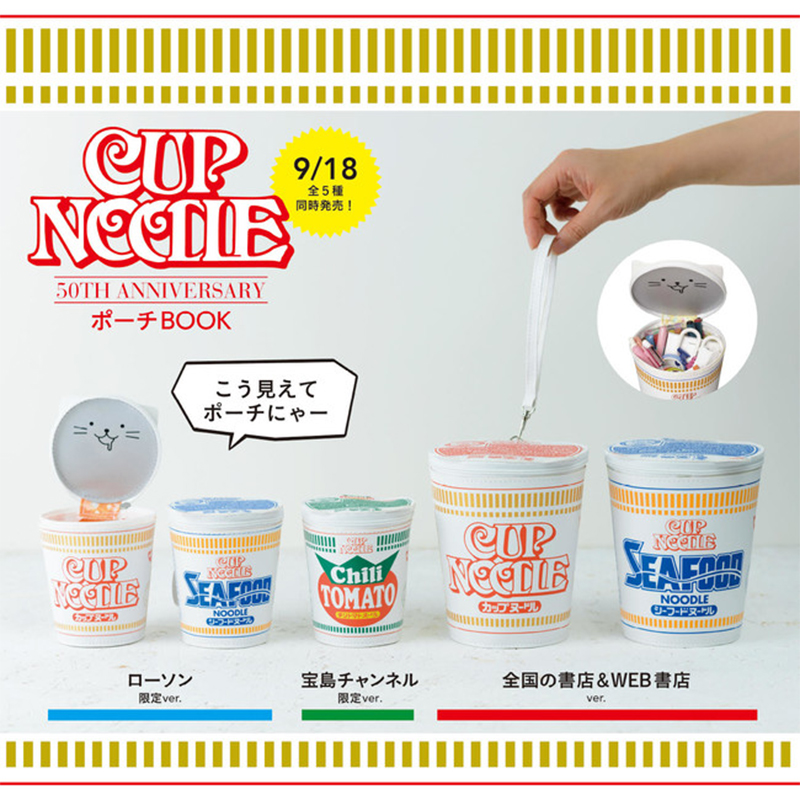 Nissin teamed up with publisher Takarajimasha Co. to release a book in September titled "Cup Noodle 50th Anniversary Book". With every purchase of a book, you can claim a cup noodle pouch. The "flavour" of the pouch depends on which version of the book you purchase. 
The standard and seafood flavours are available in 2 sizes of small and large, while the chilli tomato is only available in small.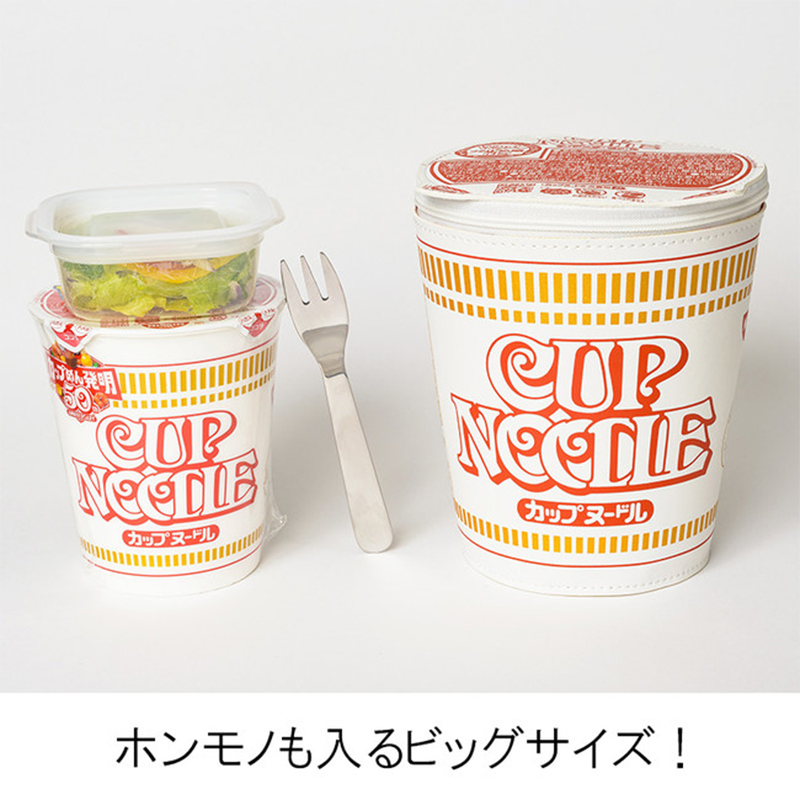 When compared to an actual cup of Nissin noodles, the pouch design looks exactly the same except it is slightly bigger. It also comes with an adorable keychain of a tiny fork, so you can take your instant meals to-go anytime and anywhere.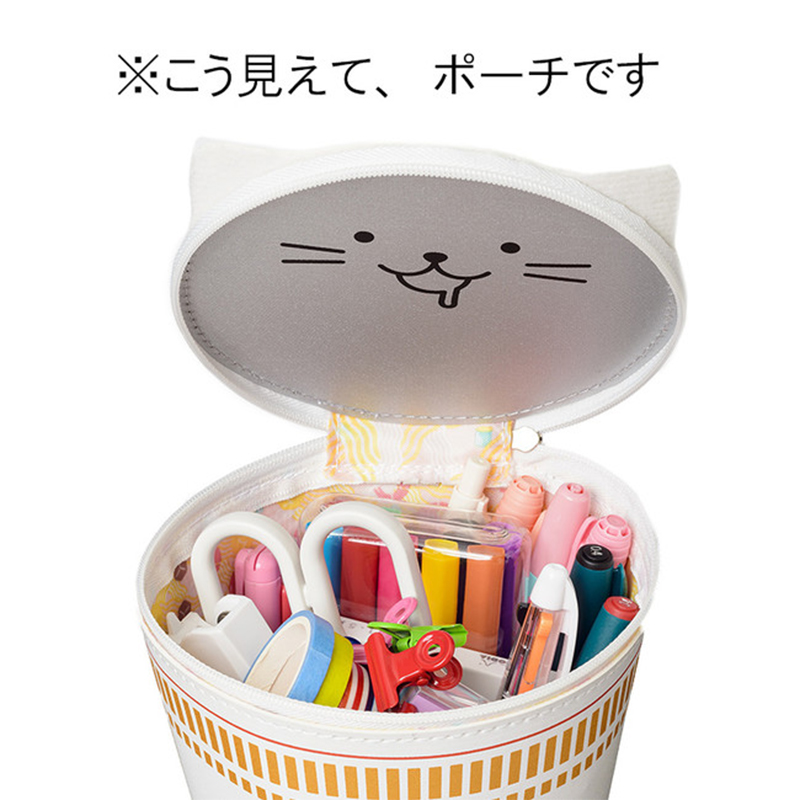 Whether it's for storing your house keys, TraceTogether tokens or even stationary, the big pouches are 14.5cm high and are able to hold a variety of different items. Meanwhile, the smaller pouches are 11.5cm high. 
After unzipping the pouch, a kawaii drooling cat face greets you on the "lid".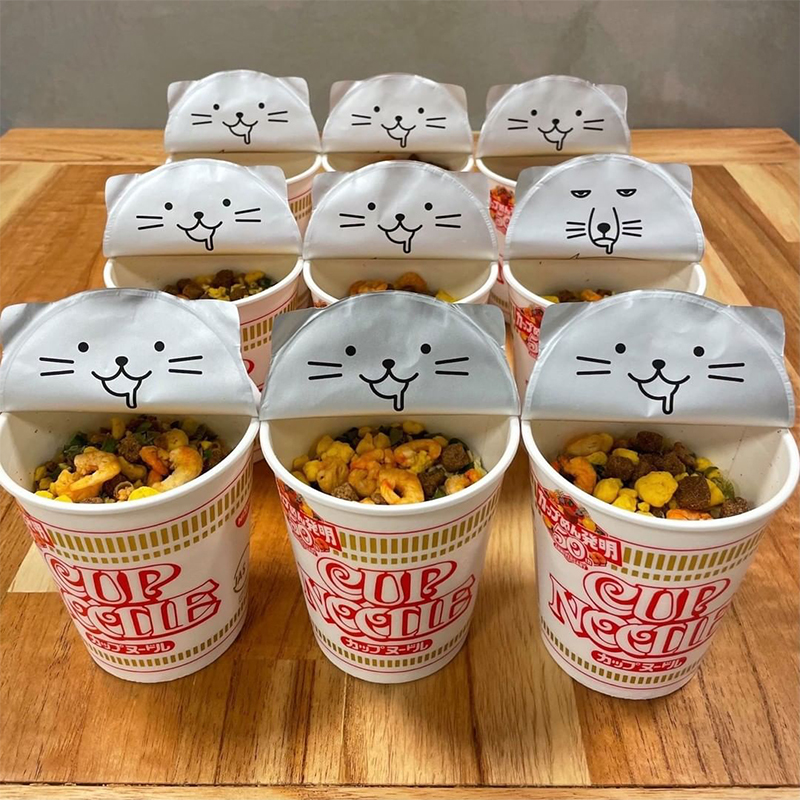 ICYMI, to reduce plastic waste, Nissin released an adhesive seal with double-flapped packaging that uses no plastic in their cup noodles. Not only does this new packaging help to fasten the lid shut while you cook your noodles, Nissin also added cat emojis underneath the lid to make the flaps look like cat ears.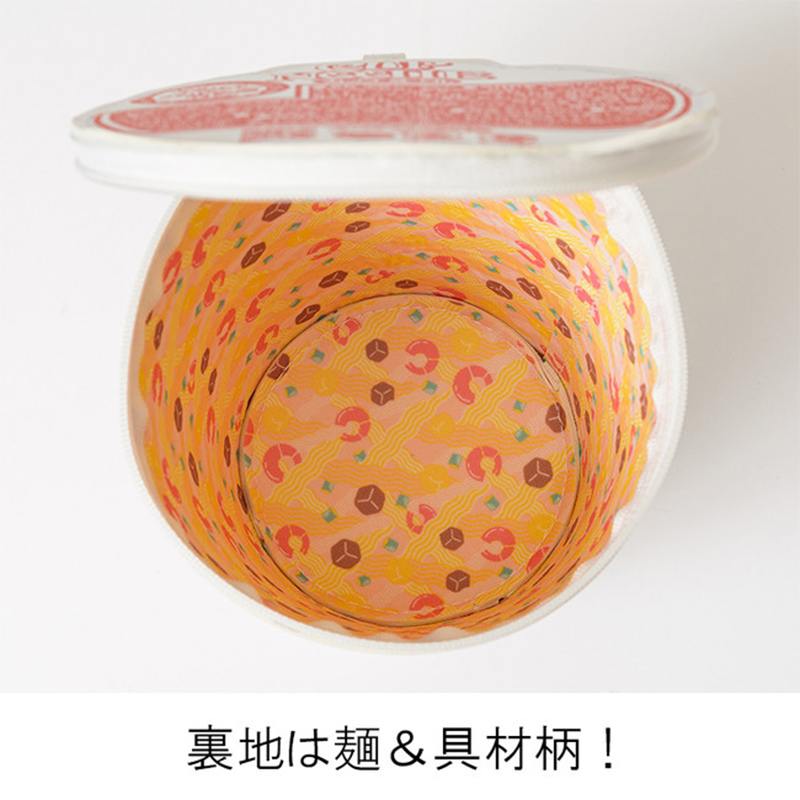 The interior of the pouch is also lined with motifs of noodles, shrimp and seasoning flakes to give you the full experience of eating cup noodles.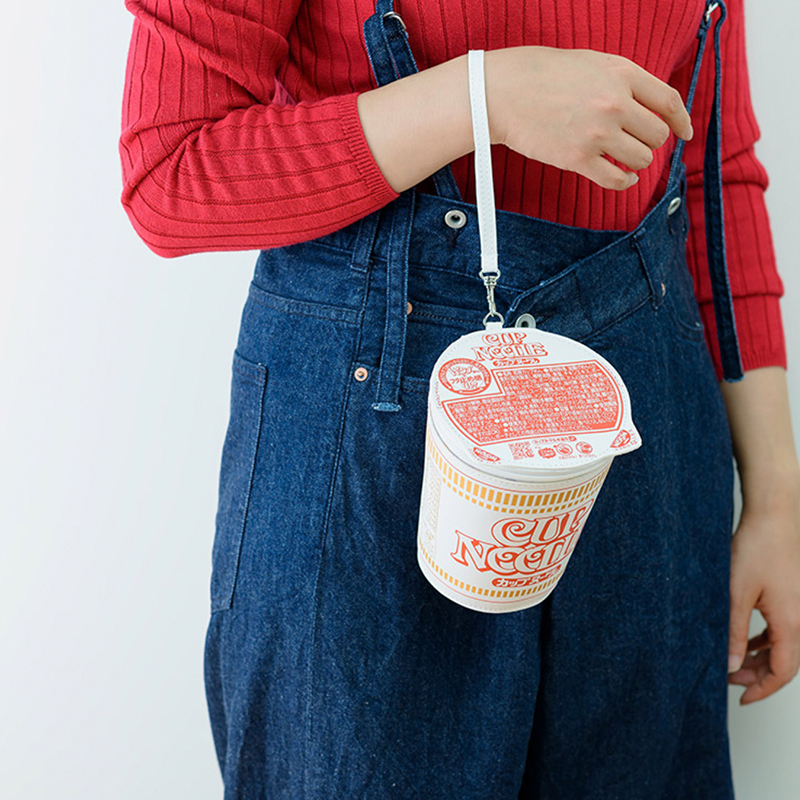 The pouches also come with a detachable strap so that you can conveniently cling it onto your bag or outfit. It's big enough to actually store one of Nissin's cup noodles inside — an emergency snack to take with you on a picnic along East Coast Park. 
XL cup noodle tote bag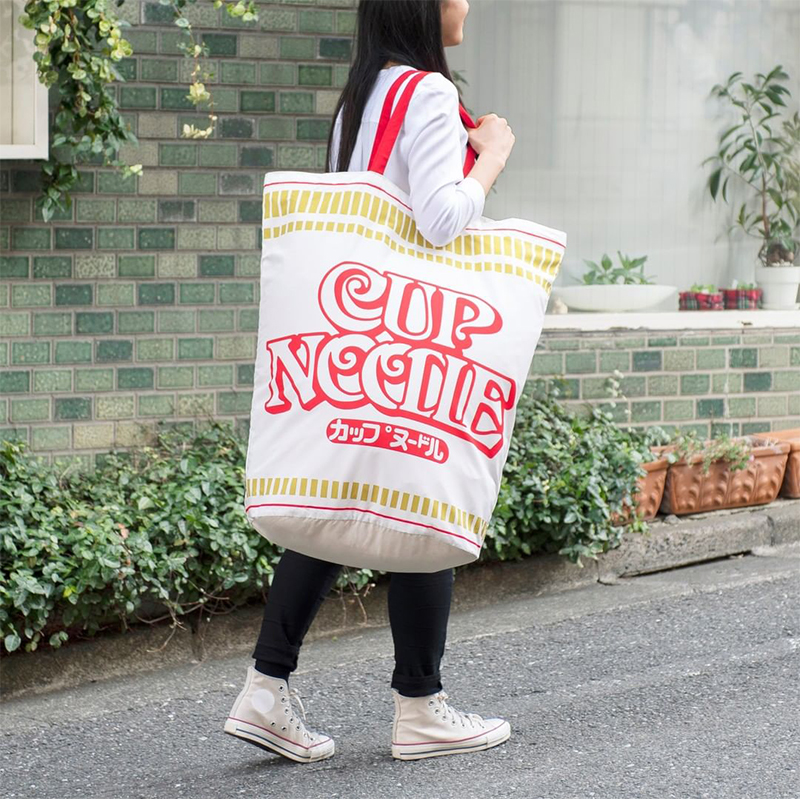 Earlier in March this year, Nissin teased fans with an XL cup noodle tote bag that looks almost life-sized. As much as we'd like to release our inner auntie and take this tote bag with us to shop for groceries, Nissin hasn't released any news about it becoming an official merch. 
In the meantime while waiting for this bag to drop, we can collect the different flavours of cup noodle pouches to satisfy our cravings.
These Nissin Cup Noodle Pouches Look Adorable & Yummy At The Same Time
For cup noodle lovers who can't get enough of your favourite maggie mee, these Nissin cup noodle pouches are a yummy accessory to add to your OOTD. The smaller sized pouches are retailing at ¥1,850 (~SGD$23) and the bigger pouches at ¥2,178 (~SGD$27) on TKJ Japan's website which ships to Singapore.
Also read:
Casetify x Nissin Has Handphone & AirPods Cases To Let You Show Your Love For Cup Noodles