Last-Minute DIY Gifts
With 14 February just days away, those of us who are half of a loved-up pair will probably get our partners a small something to tell them "I love you" on Valentine's Day.
But, not all of us would want to spend a ton on overpriced roses or have had the foresight to pre-order a customised box of chocolates.
Still, if you chiong down to these local stores, you can still get the items required to craft one of these thoughtful, romantic gifts and make your partner go "Wah, so sweet ah?"
1. Spell out a secret message in Morse code.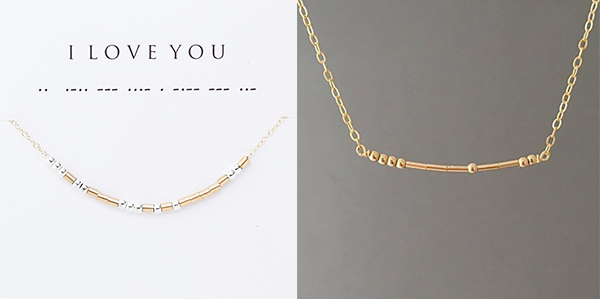 Beep them an "I love you" and other sweet nothings through morse code jewellery. For her, make dainty necklaces. For him, craft a bracelet using black beads and a leather cord for a more rugged finish.
You can get materials from Spotlight or a bead shop.
2. Redeemable coupons of love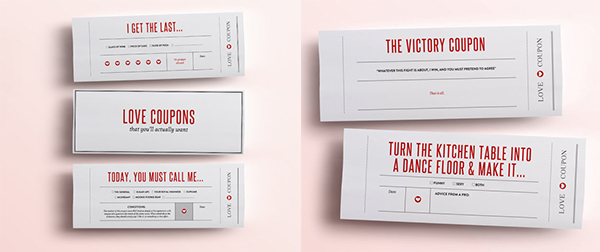 This Valentine's Day, present them with printable coupons they'd actually want to redeem. A coupon for a massage, a coupon to listen to them complain if they had a stressful day or even a naughty coupon for sexual favours.
Download a printable or get creative with handmade cards for your coupons. Tutorial here.
3. A card to tell them they're your moon and all your stars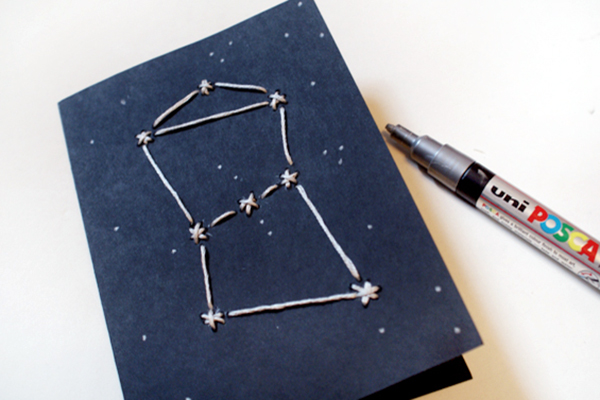 Give your card making skills an upgrade and present your Valentine with a card of their horoscope. Extra cheese if you write star-related pickup lines on the inside—"Is your dad a thief? Because he stole the stars and put them in your eyes."
Tutorial here.
4. Heartfelt notes on their door or wall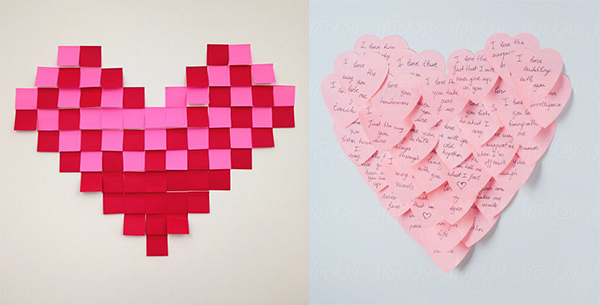 Write on Post-it notes the reasons why you think your partner is amazing, and decorate their room wall or door with these heartfelt messages to remind them of your appreciation.
5. Edible candy bouquet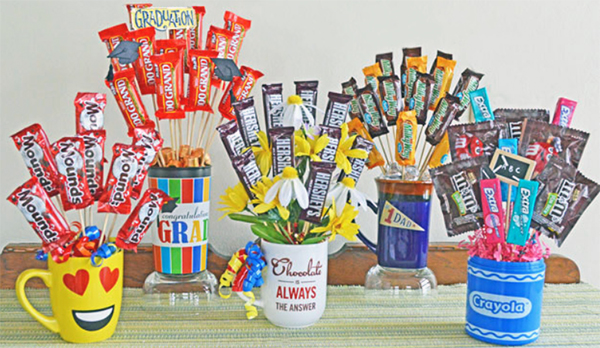 If your partner has a sweet tooth, gift them a bouquet they can eat. Head to the nearest NTUC and get them a whole bunch of their favourite candy, some disposable chopsticks, and scotch tape.
Tutorial here.
6. Hot chocolate and booze kit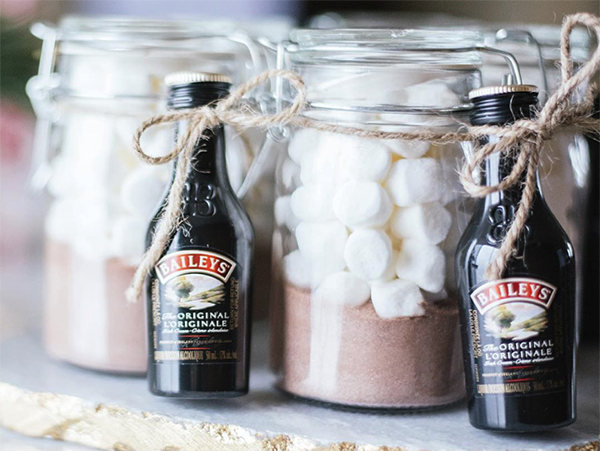 If your partner has trouble falling asleep at night, make them a warm drink spiked with Baileys.
You can purchase mason jars from IKEA, thread from craft stores or Daiso, and little Baileys bottles here. Replace with milo if desired. Tutorial here.
7. A box of love and chocolates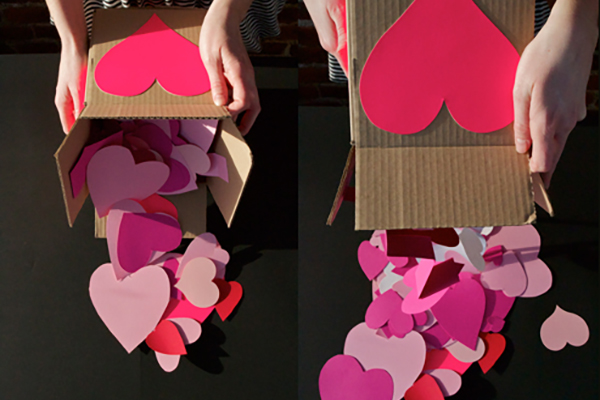 Present her with a more polished version of the folded paper star & Hershey's Kisses combo. Take a sturdy cardboard box, fill it with different coloured hearts, and ~fancy~ chocolates from Godiva or Royce.
8. Scented room spray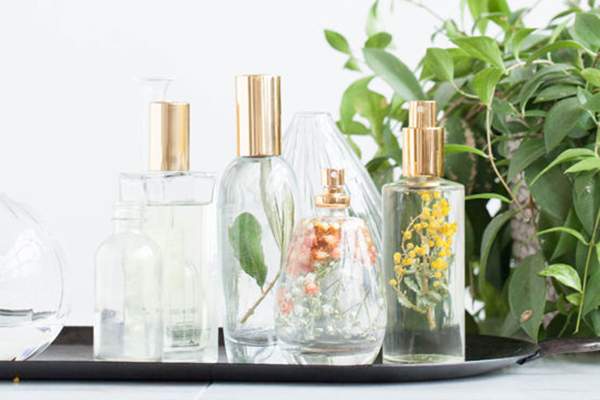 This one requires a little more effort but it's oh-so-pretty, and your boo will thank you for making their room smell bomb.
You'll need a spray bottle, essential oils, distilled water, vodka, dried flowers. Tutorial here.
9. Make them lunch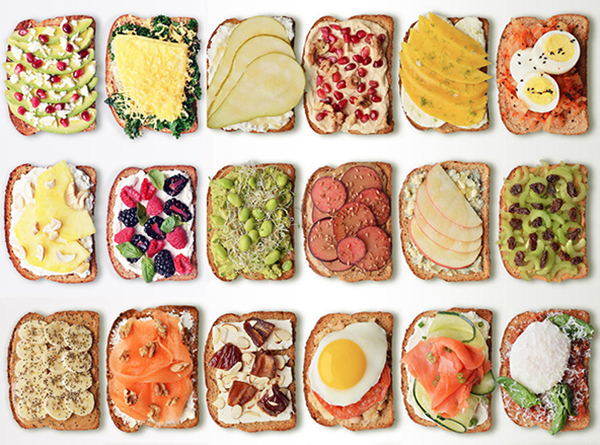 The way to a man's (or woman's) heart is through their stomach. If you're the type who burns even Maggi mee, pack them a sandwich + fruit + juice lunch combo.
Sandwich ideas here.
10. A photo card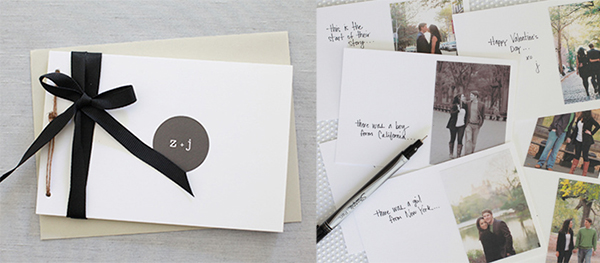 If you're always taking pictures of her, put your scrapbooking skills to good use by putting together a photo card. Write little notes of your best memories so they can reminisce your fondest moments as a couple.
Tutorial here. Alternatively, you can make her a photo gift in box form.
11. Spa in a jar experience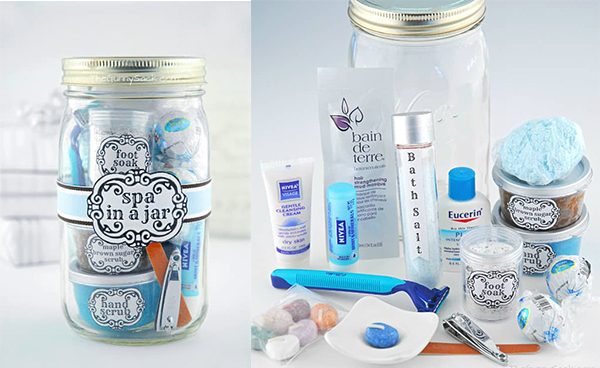 Give your other half a spa in a jar experience so they can treat themselves from the comfort of their home. Head to Sephora and fill a large mason jar with masks, a nail file, a small bottle of scented hand cream, and two nail polish colours.
Throw in a couple of Lush bath bombs and a loofah from Fairprice, and you're good to go. Bonus aesthetic points if the items are all in the same colour.
If you're filling handy, you can make your own soap kit here.
Handmade Gifts
Even if it isn't Valentine's Day, you can always pull out this list to present your partner with a thoughtful DIY gift on their birthday, your anniversary or any other special occasion.
Cover image: Source