Drip Singapore
Singapore is known for many things – from the myriad of cuisines to its vibrant night scene. However, due to the pandemic, we've seen many of our favourite late-night hangout spots close down, which marked a huge bummer for those who have yet to soak in the true nightlife experience.
Well, fret not as a new nightclub is finally coming to town. The biggest underground club in Singapore, Drip, will be officially opening their doors from 8 July 2022. 
The club
Source
As you reach the venue, look out for the sign outside of the place, follow it literally, and text your friends to let them know of your arrival.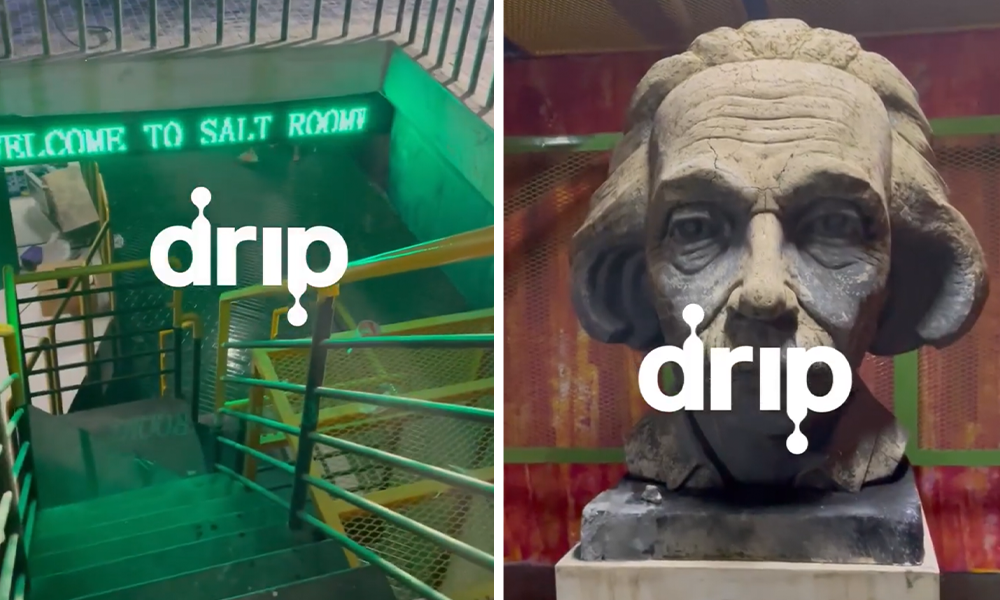 Source
Located at the heart of Orchard, Drip has two levels for you and your friends to explore. The basement level, or as they call it, the "Salt Room" features a 600kg statue of Albert Einstein and other unique display pieces to make your clubbing experience a truly unforgettable one.
Source
Be the life of the party and step onto the dance floor where you'll be greeted with laser lights. The club has announced that they will be playing Top 40s EDM on the top floor and Hip-Hop music in the Salt Room for their launch weekend, but we're pretty sure you can look forward to other genres as well in the coming months.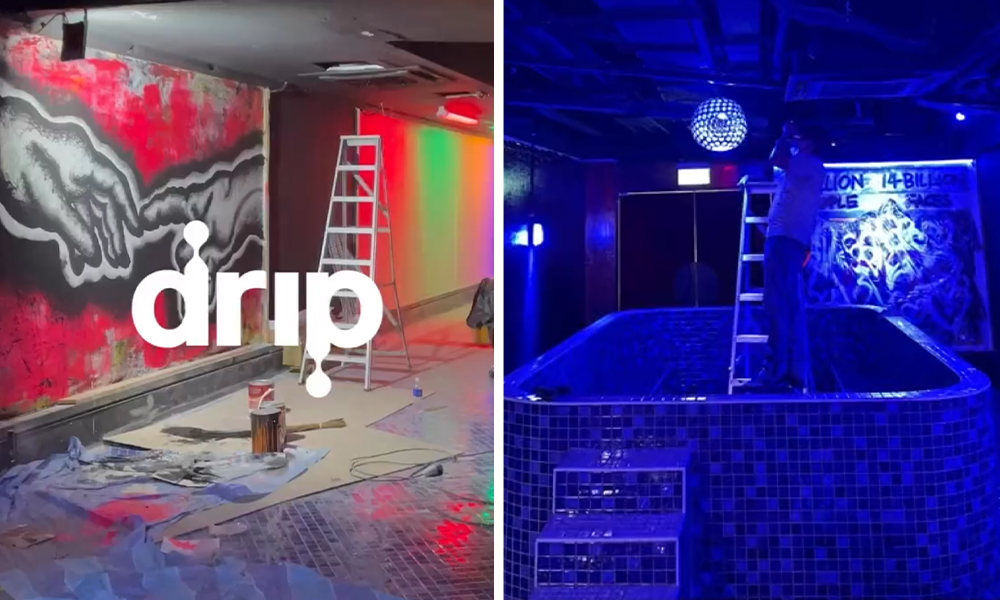 Source
Pictures or it didn't happen. In between your partying session, snap some IG-worthy OOTD shots with the other extravagant decor pieces and feature walls like a rainbow corridor. Keep a lookout for a giant tiled tub in the back of the room as well.
While we doubt there will be actual water inside, it makes for a great alternative to the classic podium where you can dance with your BFFs inside. 
There are many more areas for you to explore while partying. Walk in further and you'll find this set-up mimicking a train station with chairs, and a booth with a signage that reads "Emotional Baggage" to remind you to leave any negativity behind.
Head Down To Drip Singapore For A New Clubbing Experience
Drip will be having a launch party this weekend on 8 July 2022 from 9pm to 3am and 9 July 2022 from 9pm to 4am. Candyshop will also be hosting a neon-themed event there on 10 July 2022, since it's a long weekend after all. 
Unfortunately, pre-sale tickets are all sold out but walk-in tickets will still be available and will cost $40, inclusive of one free drink. The club has also specified that the dress code will be smart casual so plan your outfits before heading there to avoid any rejections from the bouncer.
You can also find out more about this new club and stay updated through their Instagram and TikTok pages.
Address: 100 Orchard Road, Singapore 238840
Opening hours: Friday 9pm–3am, Saturday 9pm–4am
Website
Also read:
10 Nightclubs In Singapore Other Than Zouk, Including Those With Free Entry & Themed Nights