Durex Streetwear Collection
When it comes to the topic of safe sex, Durex is a house brand that's familiar to almost every Singaporean. From different flavours and sizes, the rows of condoms displayed in convenient stores almost seem endless. But now, instead of a new condom design, Durex is launching a unisex streetwear collection to keep other parts of your body safe too. 
The collection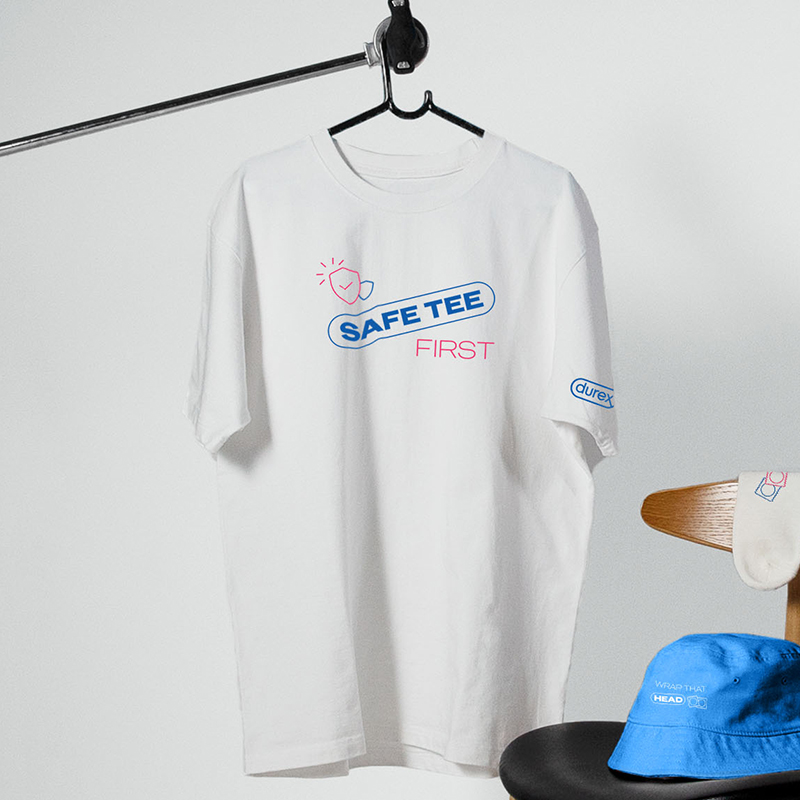 The collection includes an oversized white slogan tee with the words "safe tee first" on the front, playing a pun on the word "safety". If you're wondering about the sizing, Durex has cheekily stated on their Instagram page that the tees will be available "in a variety of sizes, just like our condoms".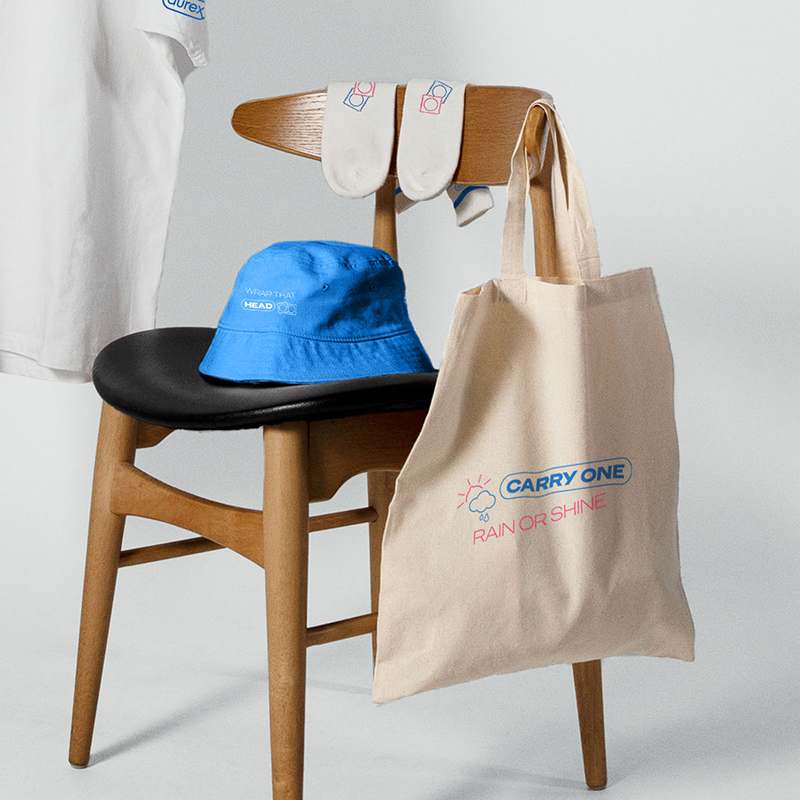 Complete your look with a bucket hat sporting Durex's signature blue hues, reminding us to "wrap that head". As protecting your scalp from UV rays is important, we're can't get over the brilliant sexual inneundo that Durex is applying here too.
No matter if it's for rain or shine, the canvas tote bag is perfect for carrying your personal belongings with you everywhere you go. ICYMI, it's a reference from one of Durex's videos, where an interviewee mentioned he "wouldn't judge the guy that brings an umbrella on a sunny day", meaning that it's always good to be prepared for safe sex. 
Matching white socks in minimalist condom designs are available too, so you can rock your full hypebae look with a pair of chunky sneakers. 
The New Durex Streetwear Collection Will Be Launching In May 2022
While the Durex streetwear collection will only be launching in May, Durex will showcase a preview of the full collection on 1 April 2022. Stay tuned to Durex's Instagram page for more information, or head over to their official Shopee website to purchase a different kind of protection. 
All images courtesy of Durex.
Also read:
Chow Jia Hui Shares How Appearing In A Durex Video Opened Up Conversations About Safe Sex